1994 Hoffman Ramp Room Big Daddy
Pro Member

From: Shah Alam, Malaysia
Signed up: 2018-12-10

Offline
1994 Hoffman Ramp Room Big Daddy
1994 Hoffman Ramp Room Big Daddy
Rare 94' Day Smith Inspired build
When I 1st got this bike from Japan, it was a ton of work. But one thing caught my eye and it was the rear brakes and the previous owner cut the OG AD holder and put a Useless AD holder inverted under the rear brake holes
So when I build and after doing some research I knew where the Jap bro was heading. So to finish his dream I build the Hoffman Bigdaddy Flatland Fugitive build just like how Day Smith use to ride with a lil bit more Graveyard and some Camacura's. So I had to custom some inverted AD Holder just like how Day did on one of his frames when he was part of the FF team.
This build I truly have to thank no one else than  Malaysia's very own legendary pro rider and tuner  Ahmad Shaiful Azis aka Mat Dagu for inspiring this whole build! So much of love and years of passion went into this build...
Some description is different from the pics as after building we decided to swap some parts out so that it looks as much as Day's did
Hope you guys enjoy the bike as much as I did building it.
Pro Member

Captain Howdy

From: 💀The Dark Side Of CALI💀
Signed up: 2008-11-10

Offline
Re: 1994 Hoffman Ramp Room Big Daddy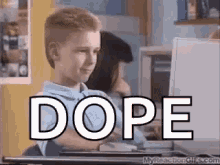 ---
[img]https://i.postimg.cc/BbKpVFVF/RAD.gif[/img]
I asked God for a bike, but I know God doesn't work that way. So I stole a bike and asked for forgiveness............-Emo Philips 🇺🇸 🇺🇸 🇺🇸
Pro Member

From: Shah Alam, Malaysia
Signed up: 2018-12-10

Offline
Re: 1994 Hoffman Ramp Room Big Daddy
Dirty Habits wrote:
Thanks man!
Pro Member

From: Los Angeles
Signed up: 2012-08-12

Offline
Re: 1994 Hoffman Ramp Room Big Daddy
NICE BUILD!!!!