Pages: 1
» DK GT Profile ACS S&M Odyssey Suntour Tioga DC San Marco Specialized +
DK GT Profile ACS S&M Odyssey Suntour Tioga DC San Marco Specialized +
DK GT Profile ACS S&M Odyssey Suntour Tioga DC San Marco Specialized +
*NO TRADES*
All items shipped to lower 48 states and includes delivery confirmation.
***I ship to the paypal address ONLY***... I am not responsible for re delivery if you have incorrect addy on paypal*
**NO TRADES SORRY**
**ALL ITEMS USED AND FOR RIDER BIKES UNLESS OTHERWISE STATED**
Thanks
pm me for paypal address, and please be ready to pay immediately *SORRY NO E-CHECKS* Thanks
I WILL ship world wide.. please pm for a shipping price outside the U.S.
Thank you for looking
Please do not take or use my pictures elsewhere.
Please pm any questions or comments concerning this post.
Please if nothing polite to say please move on
Thanks

DK Seat good used condition. Small seperation on the seam as shown. Good seat overall could use a cleanup
$60 shipped to the lower 48




GT Profile cranks 180mm good used condition overall no major marks but does have worn and some peeling chrome. The bb spins descent.
Great crank set for a survivor / rider.
$150 shipped to the lower 48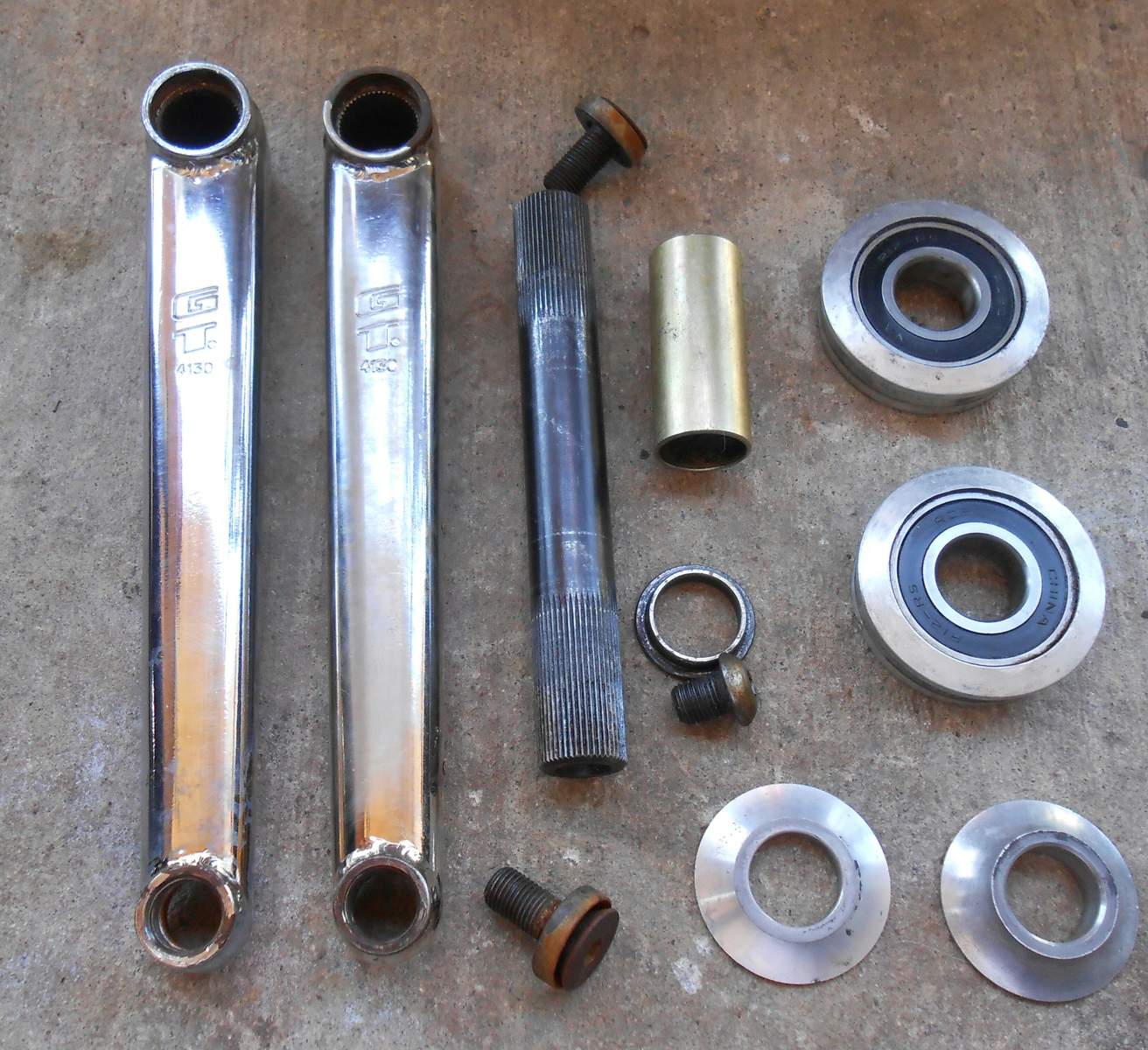 ACS 860 Rear brake caliper. Good used condition
$43 shipped to lower 48




Suntour xcii pedals 9/16
used condition as shown good for a rider or to restore
$65 shipped to the lower 48
$95 shipped to most overseas locations



Odyssey seat. good used condition
$41 shipped to lower 48




Dia Compe DCMX seat clamp good used condition. 1 mark as shown. Has a small blue dot of what appears blue anno, probably was stripped and polished. I got it this way
$53 shipped to lower 48



Odyssey Stem and seat clamp. great for a mid school rider.
The stem has some fading. Both good used condition.
$50 for both shipped to the lower 48.




S&M thin seats
new black and orangethin seat on the card, the card is torn minor shop wear on rails $100 Shipped to the lower 48
Black thin seat may have been mounted to a post maybe not few small marks. $100 shipped to lwer 48



Sun Rhyno Lite Wheelset with 14mm sealed Specialized flip side hubs both sides take a small freewheel and are left thread. Great wheels to do a dual drive setup. Wheels spin nice some scratches here and there. I would shiney side the front to match the rear.
$115 Shipped to the lower 48.




San Marco Concor America Seat. Good used condition, the black color is fading as shown still a nice looking comfy seat.
$75 shipped to the loer 48



Tioga headset lock. good used condition the chrome is flacking. great for a rider or strip and polish if you choose.
$21 hipped to the lower 48

Re: DK GT Profile ACS S&M Odyssey Suntour Tioga DC San Marco Specialized +
Re: DK GT Profile ACS S&M Odyssey Suntour Tioga DC San Marco Specialized +
Re: DK GT Profile ACS S&M Odyssey Suntour Tioga DC San Marco Specialized +
Pages: 1
» DK GT Profile ACS S&M Odyssey Suntour Tioga DC San Marco Specialized +