2011 GHP Pro 24
2011 GHP Pro 24
2011 GHP Pro 24
2011 RETRO GHP 24" Cruiser
2011 RETRO 24" GHP Frame/Fork/Bars/Pads
SN# C1C211C1053
Neco H671 Sealed Headset
24" Skyway Graphite Tuff Wheels
Cheng Shin Comp III Tires 24x1.75
Redline Flight Cranks 175's with 44T Redline Sprocket
Hutch Beartrap Pro Pedals
Izumi Nickel Chain
Shimano 16T Freewheel
Dia Compe MX 1000 Brakes with Skyway Tuff Pads and Tech 3 Lever
Profile Stem
A'me Tri Grips
Laid Back Seat Post with GT decal
Tuff Neck style seat post clamp
Kashimax Aero Seat
FYYFF
From: Atlanta(Buckhead),Georgia
Signed up: 2011-01-04

Offline
Re: 2011 GHP Pro 24
That looks good, these are usually red or yellow color schemes but the black looks good.
---
"I made it like that, I bought it like that, I'm livin' like that..." -Kool Keith-
BMXer 4 Life
From: Westside Of Cleveland
Signed up: 2010-11-27

Offline
Re: 2011 GHP Pro 24
Man that's rad , I love the parts used .
---
" Some may never live, but the crazy never die. "
~ Hunter S. Thompson
Pro Member

BMX Archaeologist

From: In Canada on Treaty 7 Land
Signed up: 2011-03-25

Offline
Re: 2011 GHP Pro 24
I like what you did here. Of all the 'retro' bikes out there, this is a true retro (no modern twist to it - just retro)
Museum Addict
From: HWD, Ca.
Signed up: 2008-11-02

Offline
Re: 2011 GHP Pro 24
Very
---
The pile of shizzle has a thousand eyes.
Re: 2011 GHP Pro 24
This was built with all re-issue parts using the parts I would have used back in '83 to build this bike up.  I wanted the frame and fork to "pop" so I didn't want to match any colors to the decals.  Plus I really wanted the Graphites so everything else had to be black.  One of a kind?  Hopefully.
Thanks for all the compliments, it rides like a dream! 
Pro Member

44T Prince Regent

From: Chicago IL
Signed up: 2008-06-10

Offline
Re: 2011 GHP Pro 24
Can't wait for my 24" graphites to show up.  Going a Redline John Purse Replica 24"-comming soon:rolleyes:
---
Old-Mid-New School it's ALL COOL... Racing- 80's, idle-90's, now just a Cruzin' olde dude on a sweet ride.
If you see smoke by the tail gate you found Grillie G's BBQ-we will feed you.
Nearly legendary Factory Chicago 44T Skunk Werks Support Rider & fellow OGOAR-Swap Dweller
In search of JMC serial #'s DY8479 & 84C8855.....
Wanted: Better paying job in order to further support BMX habit ....
Re: 2011 GHP Pro 24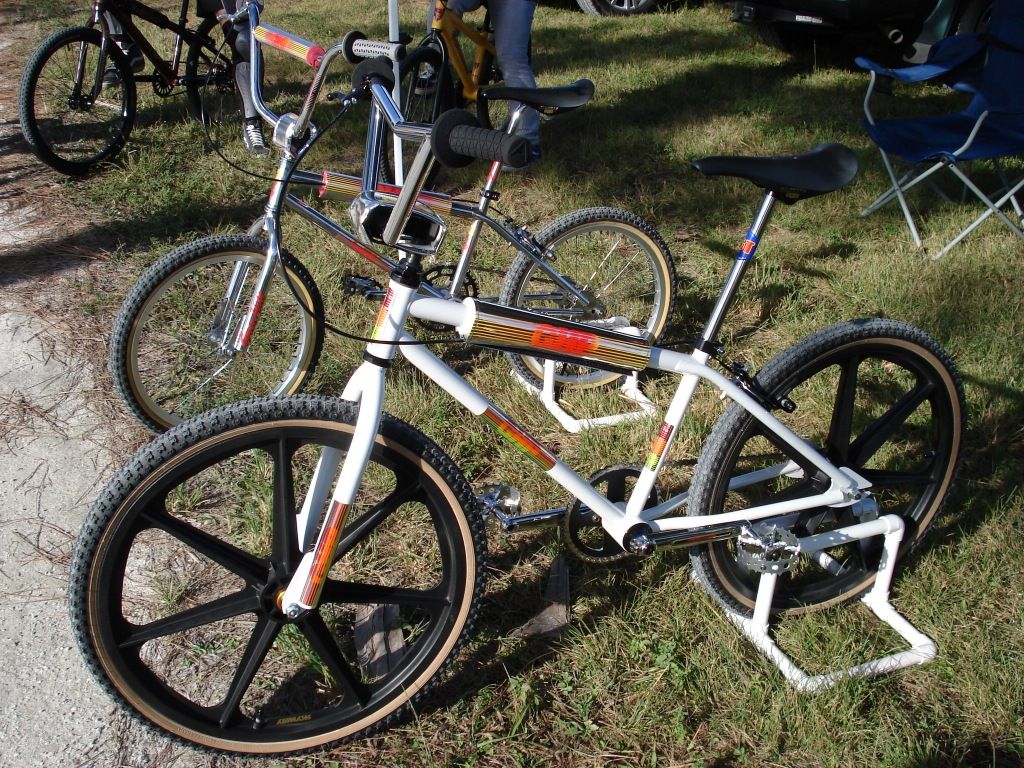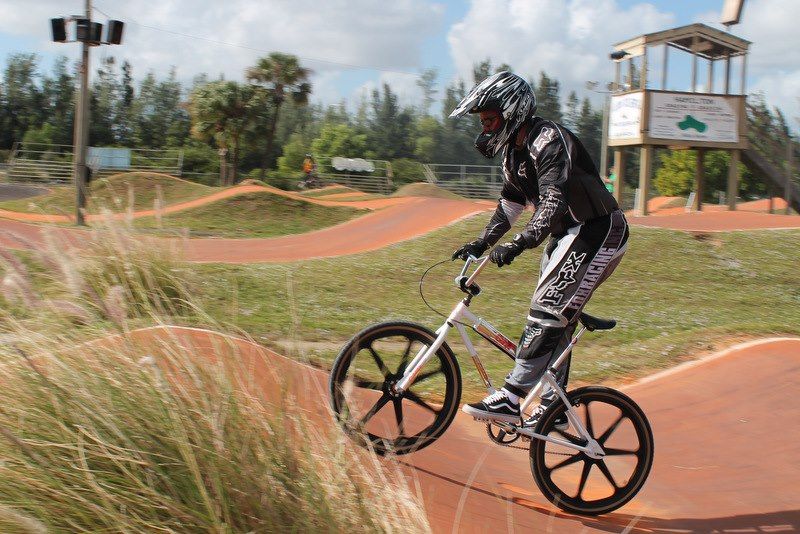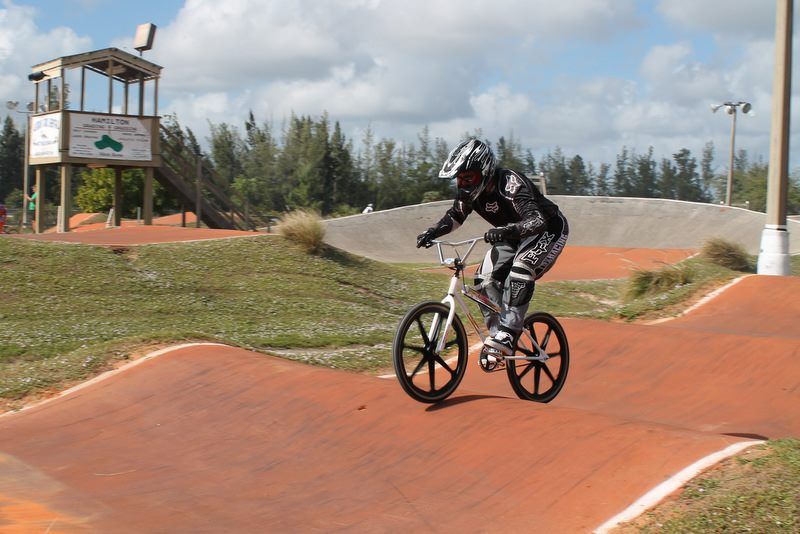 6th annual BMX BBQ in West Palm Beach Florida last weekend.  Won "Best Retro".  :-)  Got some track time in too!