1984 Haro Master
Pro Member

From: Hell's Front Porch -210-Tejas
Signed up: 2006-09-02

Offline
1984 Haro Master
1984 Haro Master
One of my many early freestyle bikes. - 2nd Generation
I traded another 1983 Haro Freestyler frame and fork I had for this frame and fork from another avid Haro collector and good friend. The frame and fork have their original chrome and original stickers on them. I built this one up differently than I have many other bikes I've built. I had a lot of choice parts sitting around so I decided to just see what it would look like. I kind of like it so I've left it this way since I built it many years ago.

Frame/Fork - 1984 Haro Master - 2nd generation - original chrome/original stickers
Bars: Vector VC-8's - Original chrome/original stickers, used
Stem: Anlun Pro Model AL-300S - Black, NOS
Grips: Grab-on MX-3, Blue/Black - NOS
Brake Calipers: Dia Compe MX 1000 Front & Rear - Anodized Red, NOS
Brake Levers: Dia Compe Tech 4's - Anodized Red, NOS
Brake Cables: Dia Compe  - Red, NOS
Headset: Tioga Beartrap - Chrome, NOS
Seat post Clamp: Dia-Compe MX Hinged Seat Post Clamp - Anodized Red, NOS
Seat post: Anlun -  Chrome, Laid-back - Used
Seat: Shot Gun II, Blue, used
Wheels: Skyway Graphites - Black, Gen 3 Sealed Bearing w/ Shimano 16T Freewheel, used
Tires: Tioga Comp III Blue/Green/Yellow Label - Black/gumwall, 20" x 1.75", used
Cranks: Sugino GT Cranks - 175mm w/ Tioga BB-22E Loose-ball Bottom Bracket set, NOS
Chainring: Sugino - Black , 44 tooth, NOS, w/ Sugino Chairing Bolts and Nuts, NOS
Pedals: KKT Rat Traps - Blue, NOS
---
Trading (not selling): NOS green Haro tires for NOS blue or pink Haro tires / NOS Yellow Grab-On MX-3 Grips for NOS Blue Grab-On MX-3 Grips
WTB: Vector VC-10 and Bob Haro Vector Handlebars - Chrome / 1990 Haro Sport Bashguard plate / 1982 Haro Freestyler / 1984 VDC Freestyler / 1984 Free Agent Freeflite / 1984 Powerlite Freestyle / 1984 Vector Unlimited FS / 1984 GJS Freestyler Forks - condition doesn't matter / 1985 Elf Freestyler
Anyone wanting any of my bikes that are NOT marked NOT FOR SALE, feel free to send me your best offer. Who knows - I might say yes!
Pro Member

Over The Wall

From: Inland Empire SoCal
Signed up: 2013-12-02

Offline
Re: 1984 Haro Master
84 was a good year for BMX. Great looking bike.
---
RIP Matt C 1997-2020
ABA CA13 1982-84 #926 #547 #123
Museum Addict
Signed up: 2020-04-16

Offline
Pro Member

From: South Coast ENG
Signed up: 2016-10-24

Online
Re: 1984 Haro Master
Your collection is awesome, I need to get a Gen 2
Pro Member

I don't ask, just take!

From: 💀Valhalla💀
Signed up: 2008-11-10

Offline
Re: 1984 Haro Master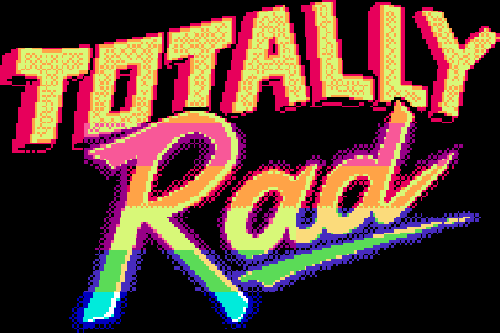 ---
[img]https://i.postimg.cc/RZ69SVym/RAD-FREESTYLIN.gif[/img]
I asked God for a bike, but I know God doesn't work that way. So I stole a bike and asked for forgiveness............-Emo Philips
Supply + Demand + Timing = $$$$$$ 🇺🇸 🇺🇸 🇺🇸