1996 Vortex
Member
From: Melbourne
Registered: 2007-05-20

Offline
1996 Vortex


1996 Vortex

racing bmx

Bought the bike with everything minus the wheels and brakes for $100 off ebay, then got the wheels for $80.. then i realized i needed special brakes and after searching the local bike shop for nearly an hour found some old ones for $5 (the new ones cost like $80 alone). and well it rides great is now dirty and needs a rebuild... on the way soon
(I am 100% certain this is a vortex but nobody has been able to tell me the model. any information will be awesome)



Last edited by Racer-track-bum (2008-10-21 2:59am)
Re: 1996 Vortex
I work for a shop called Star Cycles (formerly known as Elizabeth Star Cycles) in South Australia. Our own in house brand that we had in the mid 80's until well now really, was Vortex Bicycles and we made the Vortex BMX bikes. They were at different times manufactured inhouse, outsourced or imported depending on the model.
The Alloy framed version like this one was the last generation of Vortex and came in 2 sizes which I dont have measurements of on hand but the smaller frame has a euro bb and the bigger has a USA bb if my memory serves me correctly.

I have an earlier Chromoly Pro Xl with the famous Vortex splatter effect paint job.
This is an old phone pic, its changed a few bits since but I need to do a good shoot with itsometime soon.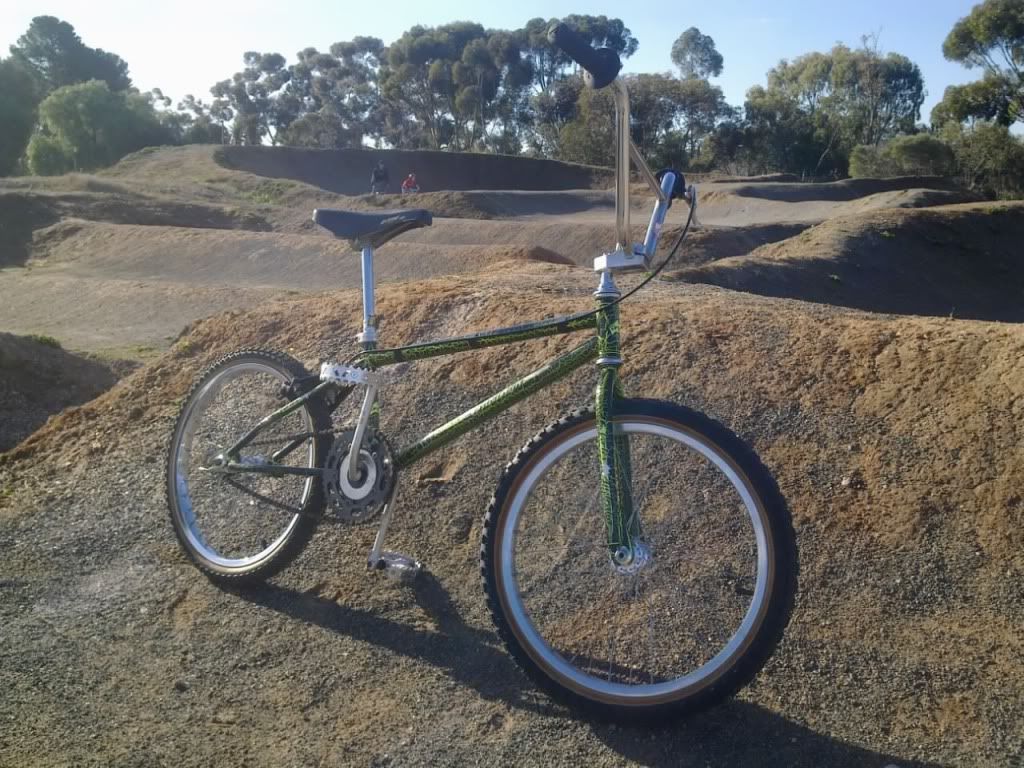 And this is my mates one which has Zeronine styled dropouts.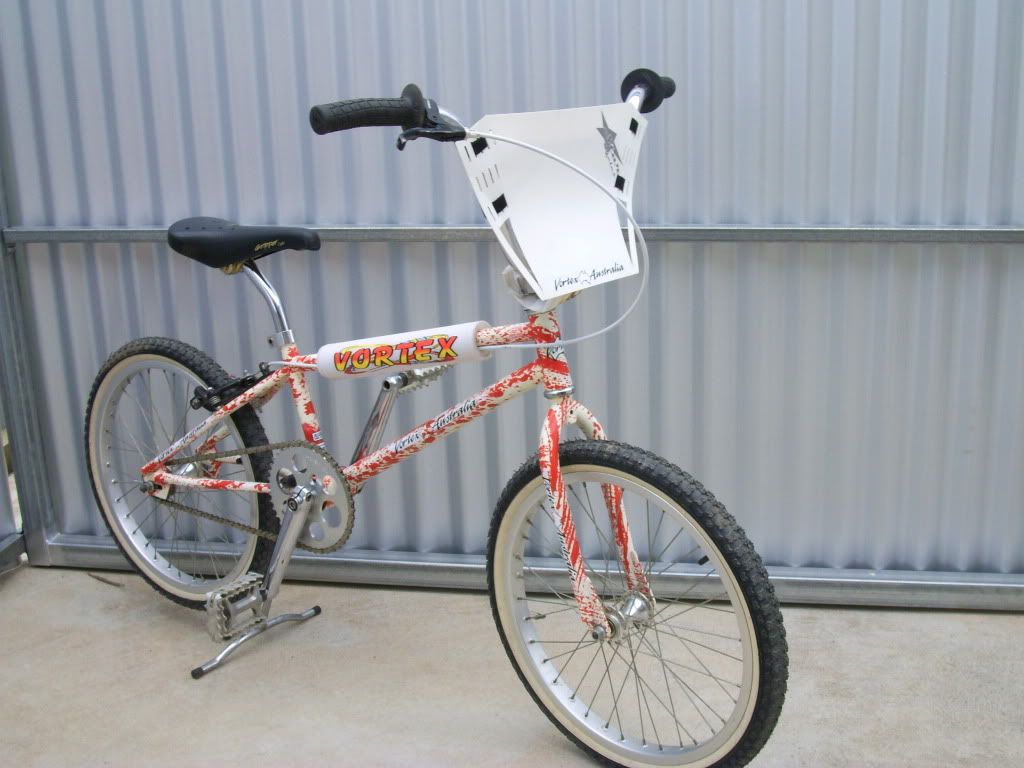 Museum Newbie
Registered: 2016-07-12

Offline
Re: 1996 Vortex
Your bike is the last model of Vortex Pro XL,
I just bought a nos frame this year from Star Cycles and it is the same but unpainted.
The forks are not vortex though, mine came with Landing gear style forks.
Will post up some pics soon.