1986 Kuwahara Bravo KT
Pro Member

From: Edmonton AB
Registered: 2013-01-15
1986 Kuwahara Bravo KT


1986 Kuwahara Bravo KT

Restoration Re-Upload

1986 Kuwahara Bravo KT

I got this bike off the local classifieds a week back. Was my plan to tuck it away for a bit and clean it up later this spring... but I just couldn't help myself
. After pulling it apart to clean the paint, I decided to change up the color-way a little bit! The original blue ogk mags are tired and need a serious refresh. So while I attack those bad boys, it's getting build up with a nice black/white combo.
Anlun Made Frame set Anlun Kuwahara stemAnlun chainwheelAnlun frame standsKuwahara seat clampPeregrine HP 52-406 tiresDia Compe tech 6 leversDia Compe BRS cables Dia Compe CalipersACS Z magsACS rotorKKT pedalsKMC Z ChainAME bubble gripsViscount Dominator seat

Check out the before photos in the comments section below! And thanks for looking!!



---
It's not for sale, Francis!
Pro Member

From: Edmonton AB
Registered: 2013-01-15
Re: 1986 Kuwahara Bravo KT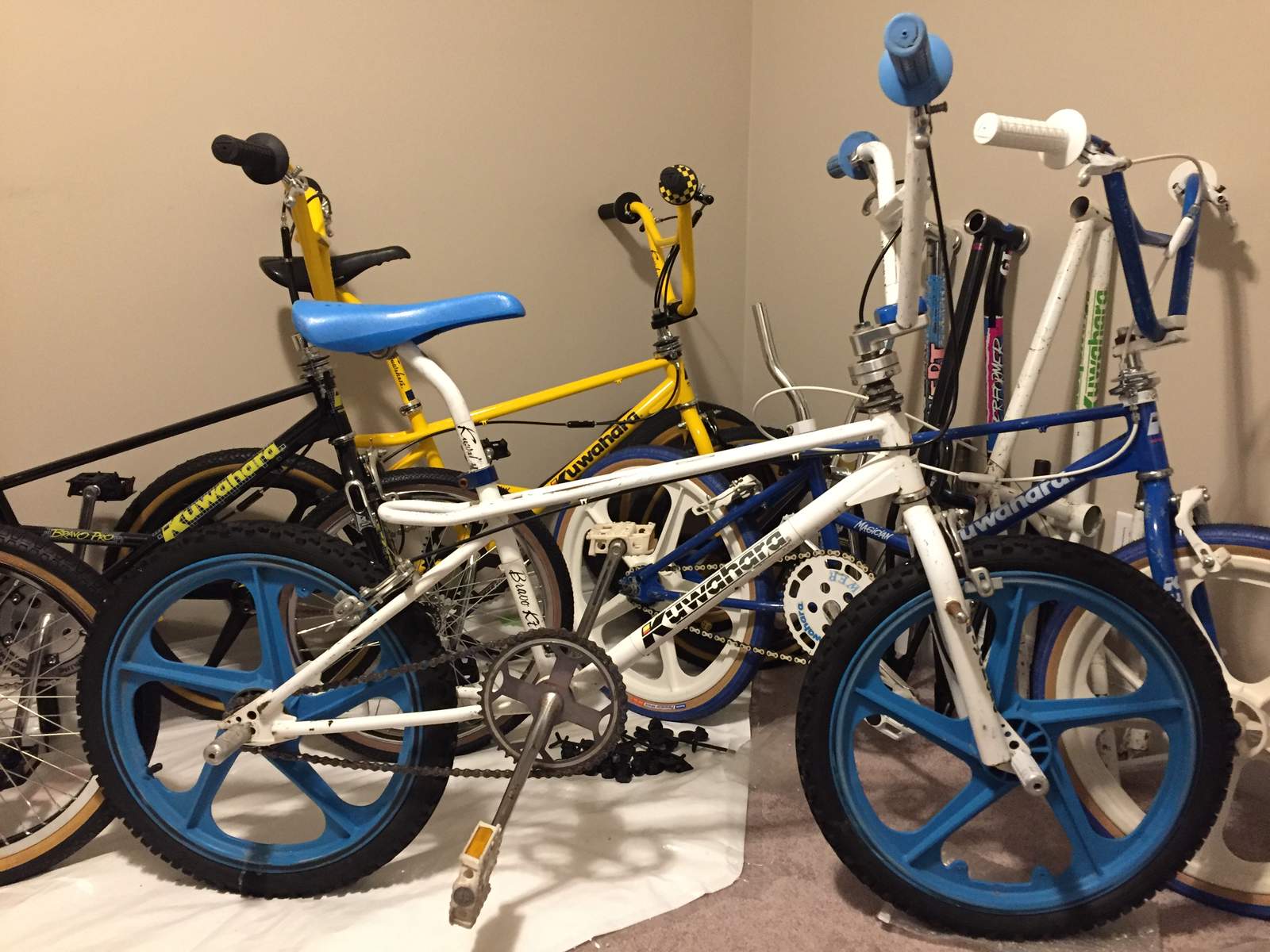 ---
It's not for sale, Francis!