1979 Kuwahara KZ
Pro Member

From: Cincinnati, OH
Registered: 2007-03-05
1979 Kuwahara KZ


1979 Kuwahara KZ

A rare 1979 KZ

This is a bike I located for my brother so we could relive our youth.

I have since sourced my brother an 81 KZ-1 which is what he had bitd and this F&F now is officially mine again. A build for it is on the back, back burner.

For refernce the SN is T9J1585



---
WTB the following REDLINE Frame Pads:
CARRERA
PL-24
RL-20
Centurion Member
From: Chino Hills, Ca
Registered: 2008-03-25
Re: 1979 Kuwahara KZ
What a nice brother. nice Kuwi
---
ONE MAN'S JUNK IS ANOTHER MAN'S TREASURE
Member
From: California
Registered: 2007-02-02
Re: 1979 Kuwahara KZ
That is the rare KZ-1 Proto-model notice the rear drop outs and front fork are KE-1. This model was the hybrid model between the first Kuwahara BMX the KE-1 and the 2nd design this one, then next came the KZ-1 with three holes in the rear drop and round tube Tange forks. This frame was made by the Koizumi Factory in Japan which also produced HUTCH, Diamond Back and more BMX frames for various companies.

A very rare frame and a cool story as well!

On a side note the frame decals you have are for the Late 81'-83 Kz-1 your frame requires the earlier decal with a flag on the side of the "K". But this is a small issue your bike is rare and looks birlliant!

Take
care,

Mike
Pro Member

From: Cincinnati, OH
Registered: 2007-03-05
Re: 1979 Kuwahara KZ
ShinobiKE-1 wrote:

That is the rare KZ-1 Proto-model notice the rear drop outs and front fork are KE-1. This model was the hybrid model between the first Kuwahara BMX the KE-1 and the 2nd design this one, then next came the KZ-1 with three holes in the rear drop and round tube Tange forks. This frame was made by the Koizumi Factory in Japan which also produced HUTCH, Diamond Back and more BMX frames for various companies.

A very rare frame and a cool story as well!

On a side note the frame decals you have are for the Late 81'-83 Kz-1 your frame requires the earlier decal with a flag on the side of the "K". But this is a small issue your bike is rare and looks birlliant!

Take care,

Mike
Many thanks for the info Mike. I recall when I bought this on ebay I was asked, by a 3rd party if I would trade the forks for KZ-1 forks. I think the guy assumed that the frame was a KZ-1 that had KE-1 forks. I also remember spending a couple hours on Jamie's Kuwahara website and I couldn't place what model this was. Thanks again for the info.
I just checked the sn# T9J1585
It's a 1979
Last edited by JoeKat (2008-08-08 6:17am)
---
WTB the following REDLINE Frame Pads:
CARRERA
PL-24
RL-20
Museum Addict
From: New Jersey
Registered: 2006-07-13
Re: 1979 Kuwahara KZ
That is one very rare Kuwi and you've built it up just right
---
RIDE IT LIKE YOU STOLE IT
Member
Registered: 2008-07-06
Re: 1979 Kuwahara KZ
Very cool Bike. I still remember dreaming about having a KZ-1 as a kid. Now all I have left is the drive side suntour Crank arm. LOL. Need to find myself another one.
I heard that Kuwahara made custom frames for Gary Ellis when he rode for them. Longer top tubes. Be cool to find one of those.
---
looking for: Early to mid 80's GT, Kuwahara, Torker, Mongoose Race frame and fork.
Pro Member

From: Cincinnati, OH
Registered: 2007-03-05
Re: 1979 Kuwahara KZ
More pics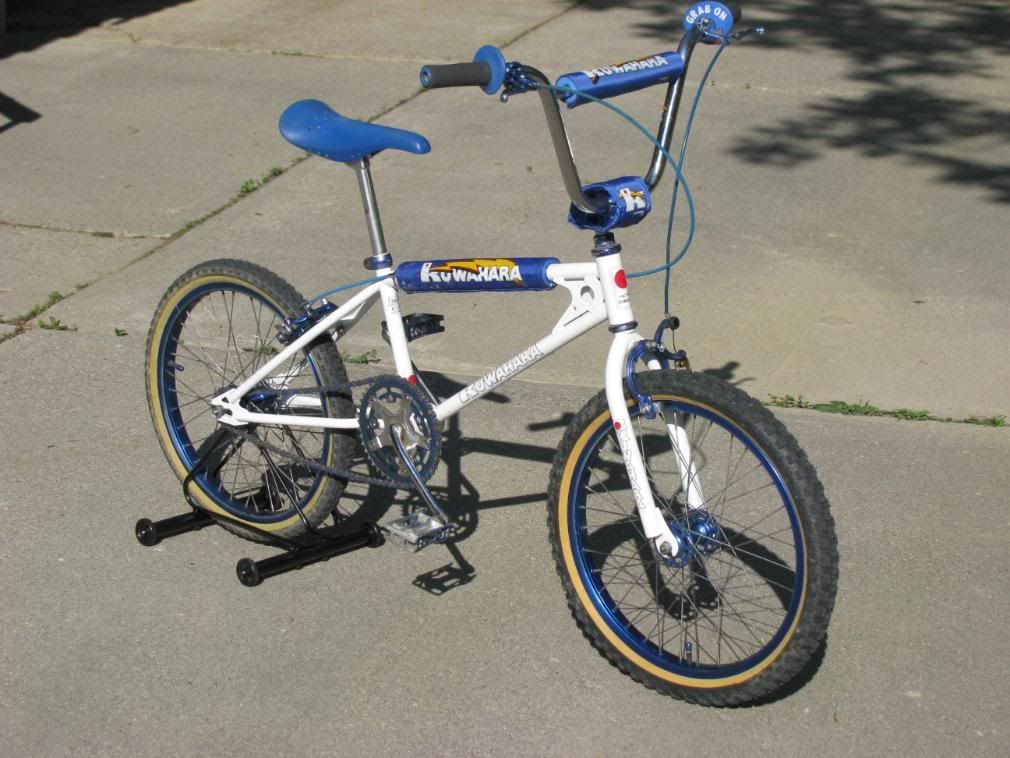 Last edited by JoeKat (2008-08-11 10:27am)
---
WTB the following REDLINE Frame Pads:
CARRERA
PL-24
RL-20
Banned
From: The Local Wallyworld
Registered: 2008-07-27
Re: 1979 Kuwahara KZ
Now thats what i like about Kuwas
Pro Member

From: Bangkok, Thailand
Registered: 2008-06-11
Re: 1979 Kuwahara KZ
Awesome! I do really like those blue parts
---
Looking for Araya 7B,
Weinmann 7B style,
Hutch racing parts,
Hutch Cruiser Bars
Pro Member

From: Richmond, BC Canada
Registered: 2009-05-06
Re: 1979 Kuwahara KZ
Awesome . I also have a rare Kuwi frame and fork .A:cool 1980 KE1 with Chrome forks .love them Kuwi's
Member
Registered: 2010-03-02
Expert
From: Malaysia
Registered: 2007-01-12
Re: 1979 Kuwahara KZ
wow nice one mate.. here mine...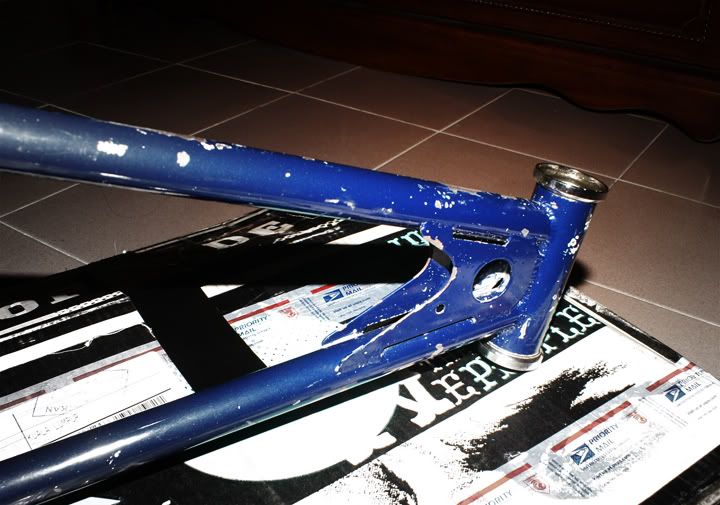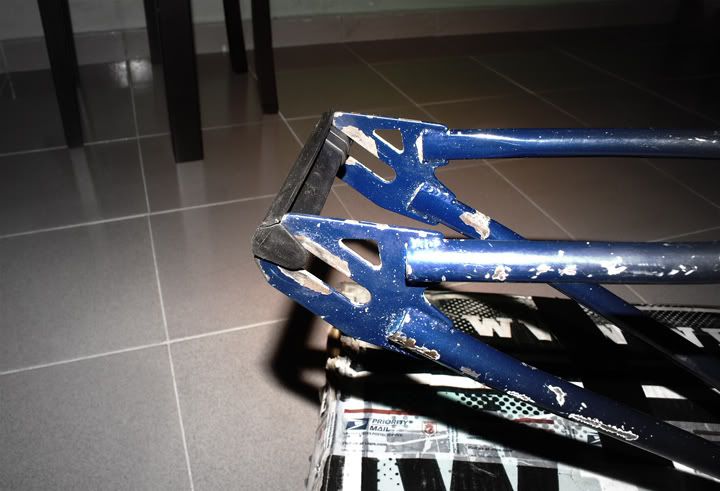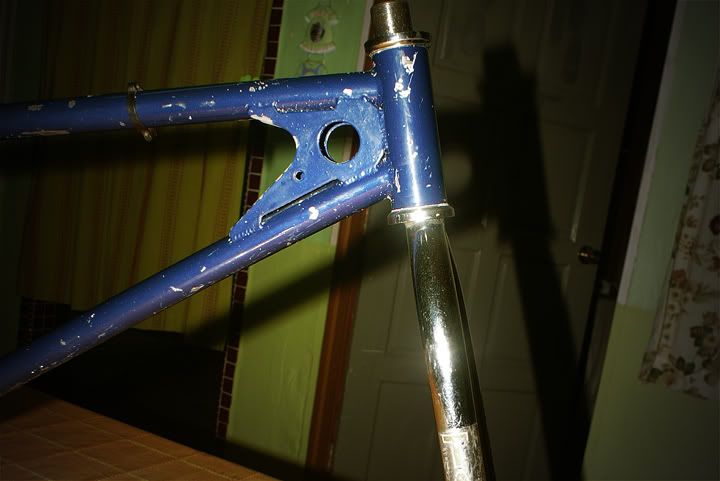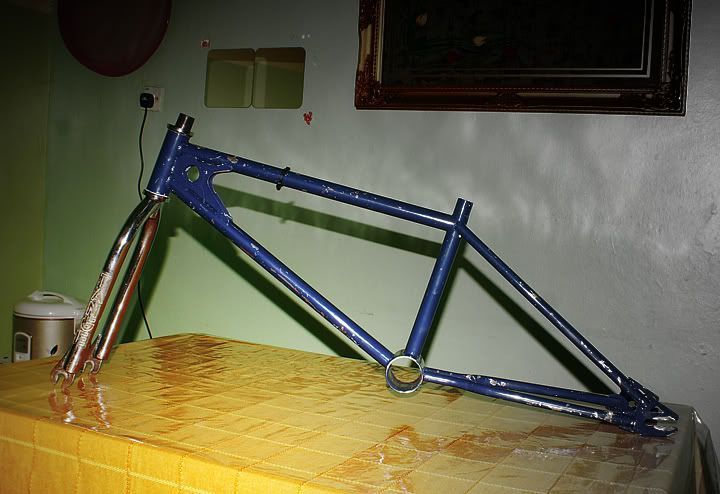 sabel's
Pro Member

From: Mississauga,Ont,Canada
Registered: 2012-01-03
Re: 1979 Kuwahara KZ
Great job, really nice looking Kuwi
---
LOOKING FOR........ And or Trade items very clean, mint condition

-Black Kuwahara lightening bolt stem pad -OG Chrome HUTCH stem pad
-Blue Diacompe tech 3 rear lever -Black set and Blue set of O wing grips



"WHEN IN DOUBT, CRANK IT !"