S&M Widowmaker Registry
Centurion Member
From: Queensland, Australia
Registered: 2012-03-21
Re: S&M Widowmaker Registry
Smith78 wrote:

DIPSOMANIAC wrote:

Smith78 wrote:

I have SMC223

Nice, was that the one from Rockford?
And is it 2223?

Yes it was . Needs a little work but the hunt is on now for a set of pitchforks .. picked up a nice set of fabweld and a profork for now .
Nice work, Fabwelds arent the easy thing to come by these days.
Pro Member

Taste My Metal

From: Portland, OR
Registered: 2006-12-11
Re: S&M Widowmaker Registry
SMC 2043 just surfaced on FB: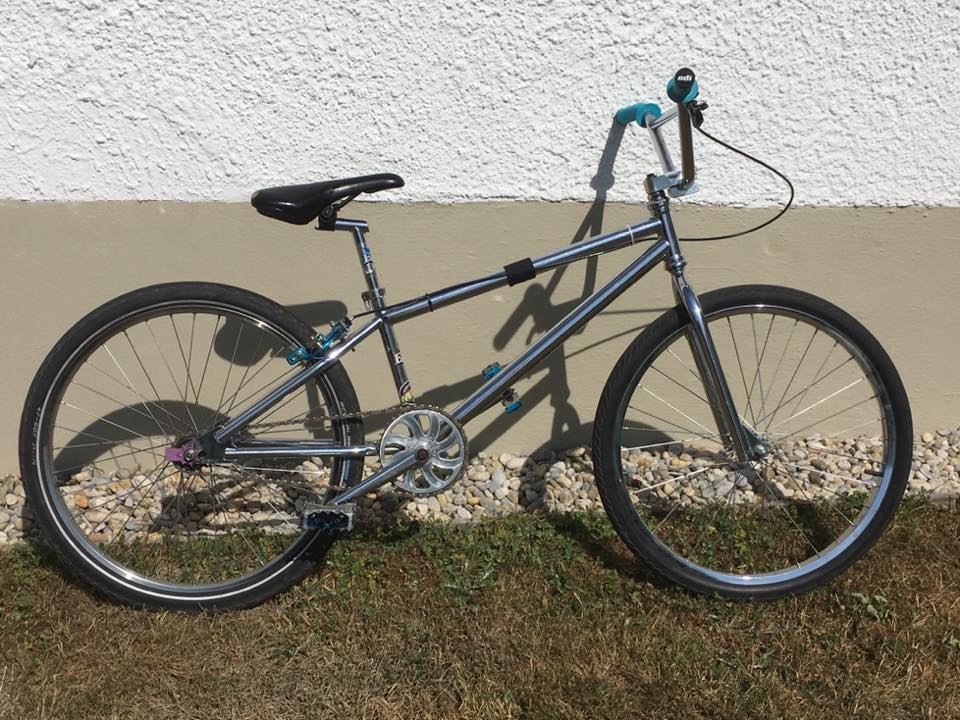 ---
Still searching for my missing bikes from BITD. 1979 Blue Max serial: CI9 221346 and 1977 Webco serial: 42667. Both were last seen at Spoke and Sport Bicycles in Spokane, WA around 1984. $600 reward if found!!

"Have you ever noticed that other people`s stuff is shit and your shit is stuff?" - George Carlin

WANT TO BUY 26" COOK BROS 3 BAR CRUISER!!
BMXer 4 Life
From: Los Alamitos, CA
Registered: 2008-03-31
Re: S&M Widowmaker Registry
cannonball wrote:
That yellow looks like my old bike I sold to Dr Chopper.Hole drilled in clamp area for Pitbull brakes and backwards S&M fork decals.
---
Momma Says "bikes Are The Devil !!"

NEVER TURN DOWN A CHANCE TO LIVE