1983 Kuwahara Nova
Pro Member

"Black Widows"

From: Florida
Registered: 2009-12-31
1983 Kuwahara Nova


1983 Kuwahara Nova

I found my childhood bike 30 years later

83 Kuwahara Nova ALL OG!


Check the thread about it

http://bmxmuseum.com/forums/viewtopic.php?id=516585
Frame, fork, & Handlebars: Kuwahara
Gips: OGK cam
Wheels: Ukai rims with Suntour hubsSeat: Elina UL Suntour clmpCranks: SR 175mm, Tioga spider, Shimano chainringBrakes: Dia Compe 890 with Tech 3 lever


Pro Member

"Black Widows"

From: Florida
Registered: 2009-12-31
Re: 1983 Kuwahara Nova
83 Kuwahara Nova ALL OG right down to the chain and brake pads (except the tires). Also here is the Nova review & parts breakdown from an OS mag showing the parts list. Im keeping with the new tires since im riding this around and do not want to destroy some hard to find IRCs!! Nothing is going to be restored on this, it stays just like it is! My favorite bike now!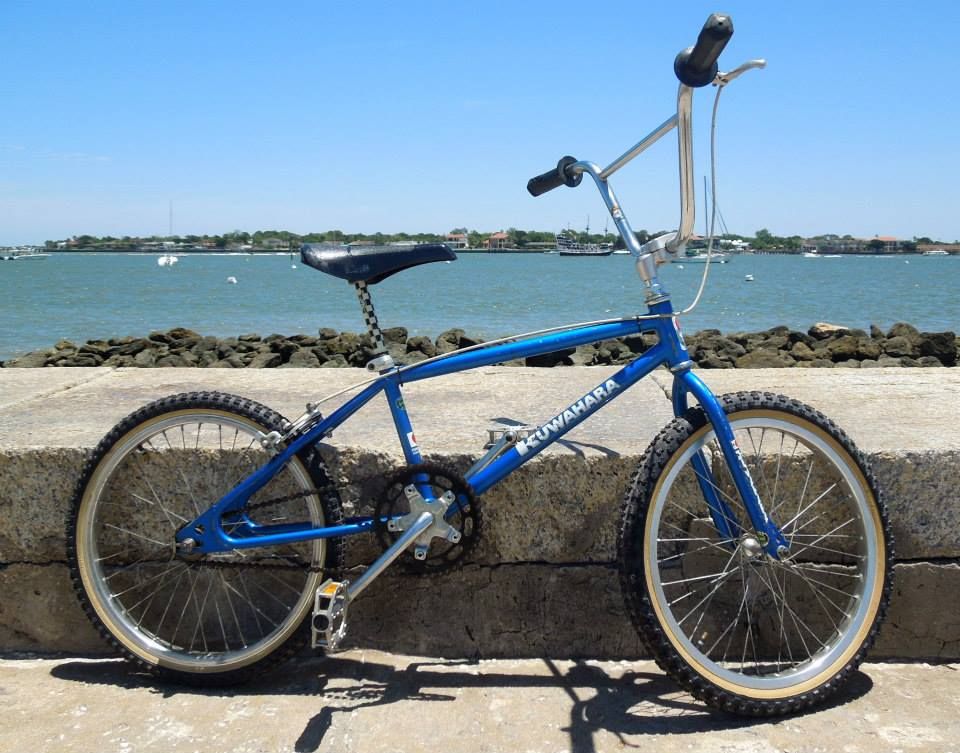 Bottom has the parts break down......

Pro Member

From: Tampa
Registered: 2012-08-20
Re: 1983 Kuwahara Nova
Finally Home
---
Rich&RayTampa
Pro Member

From: Greece
Registered: 2012-12-29
Re: 1983 Kuwahara Nova
Very cool you found it !!
---
I live in Greece, there is a time difference.

WTB : ALWAYS LOOKING FOR NOS Quad FF'S.