1984 Zeronine Works Pro
Pro Member

From: Badger Nation
Registered: 2013-01-09
1984 Zeronine Works Pro
I just scored this Zeronine Works Pro frame and was looking for some input on whether or not to replace the OG decals with repops. My thoughts were to build it up and leave it as is or try to find repops for just the rear triangle decals? the down tube and seat tube decals are in pretty good shape considering how old they are. Any input would be greatly appreciated as this is going to be my first "old school" build.

Here's some pictures which may help: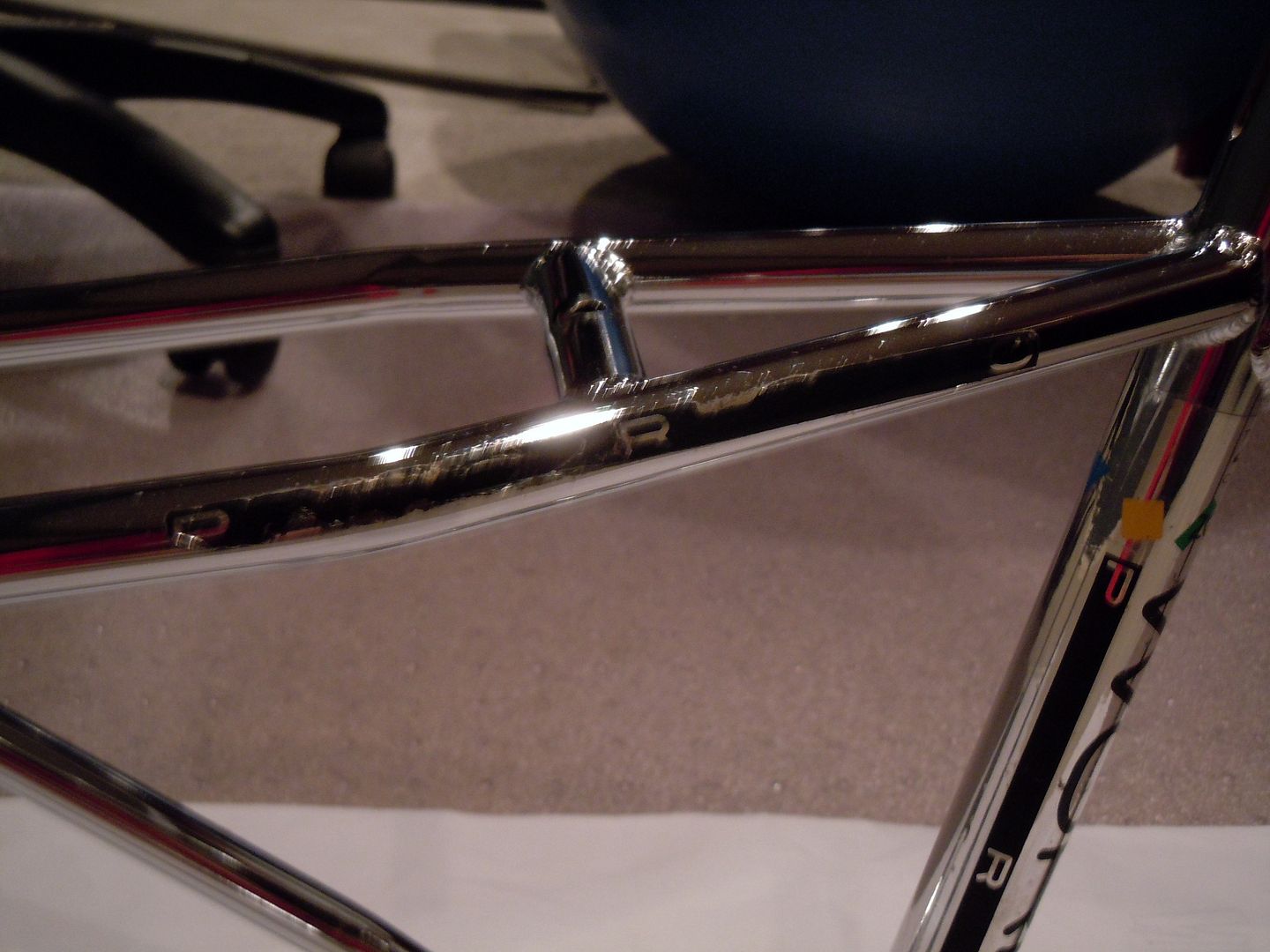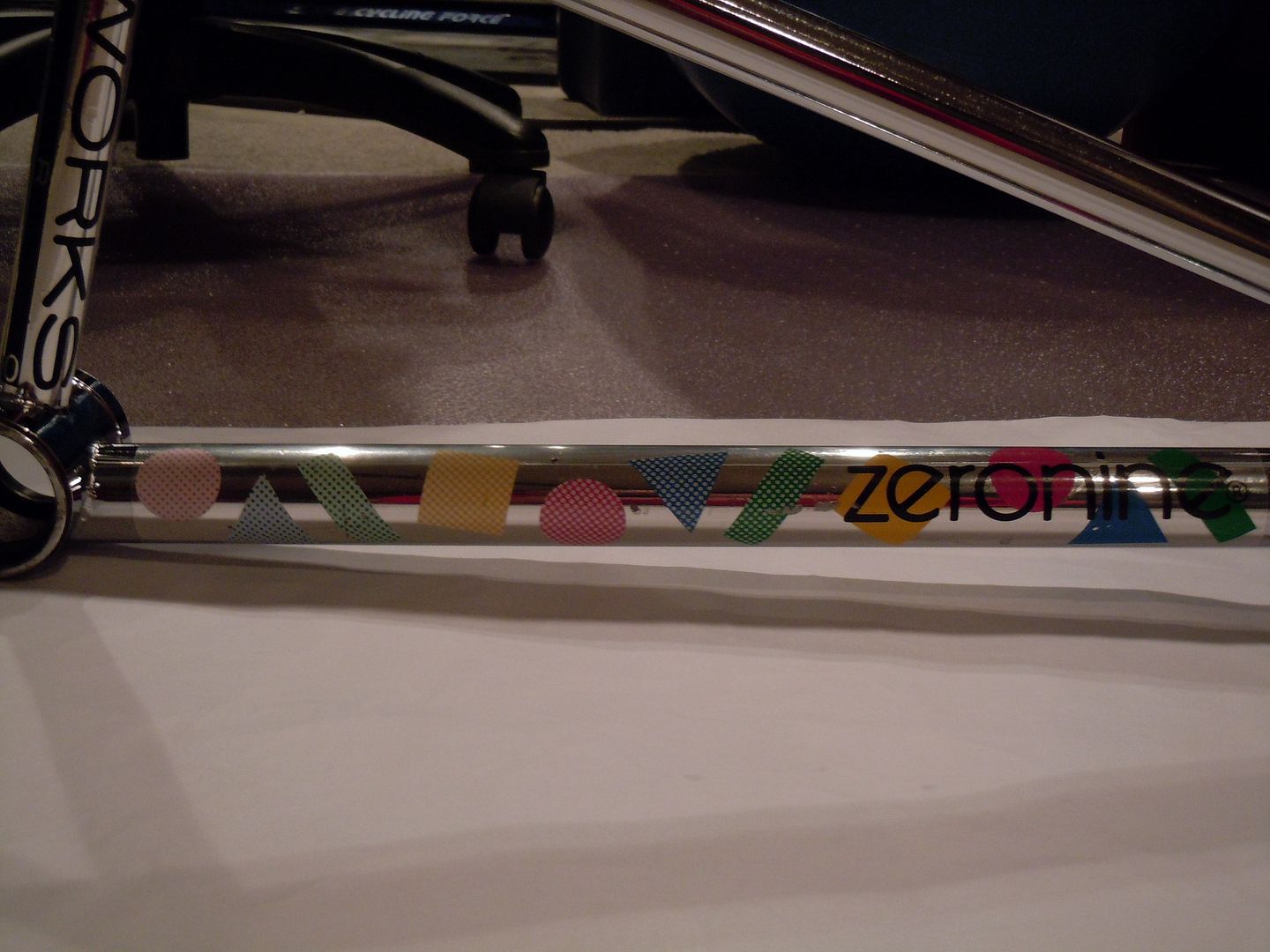 Thanks for you input!
Vegas VIP
From: Sin City
Registered: 2011-08-10
Re: 1984 Zeronine Works Pro
---
Come ride with me on INSTAGRAM: @VegasStyleVip
or Twitter: @Vegas_Style_VIP

Co-Host of the Las Vegas #PODCAST "The Mike and the Mouth show" Going underground to get you the underbelly of the beast! We take you places in Vegas others won't! Guaranteed to offend!
Intermediate
From: France
Registered: 2008-09-06
Re: 1984 Zeronine Works Pro
Spector007 wrote:

Keep it OG;)
+1


---
Groland Republic

BanzaÏ