1983 CW Racing ZX Pro
Museum Newbie
Registered: 2007-01-08
1983 CW Racing ZX Pro


1983 CW Racing ZX Pro

1983 Factory Spec.

1983 CW ZX Pro. Factory Spec.

Parts list:
NOS CW ZX Pro F/f
NOS CW Pro Bars
NOS CW Seatpost
Pro-Neck stem
NOS Ame Tri
Tange MX-3 headset
NOS Araya 7x rims
NOS Suzue hubs
NOS Cheng Shin tyres
NOS Shimano brake
NOS Shimano brake lever
NOS Shimao brake cable
NOS KKT Lightning pedals
NOS Takagi 175mm cranks
NOS Tange b/b
NOS Pete's Precision chainwheel 44t
NOS Takagi Spider
Suntour 16th freewheel
NOS TBS chain 1/8
NOS Kashimax Aero seat
NOS Tange seatpost clamp
NOS CW safety pads



Pro Member

Albany Fool!!!

From: Oregon
Registered: 2009-05-09
Re: 1983 CW Racing ZX Pro
Super nice - love that you stuck to the spec.
---
Butch
Pro Member

From: MASS
Registered: 2010-08-15
Re: 1983 CW Racing ZX Pro
Nice CW MAN.....
---
Allways looking for a 1986 GT WORLD TOUR USA MADE....
Vegas VIP
From: Sin City
Registered: 2011-08-10
Re: 1983 CW Racing ZX Pro
Sweet ride!
---
Come ride with me on INSTAGRAM: @VegasStyleVip
or Twitter: @Vegas_Style_VIP

Co-Host of the Las Vegas #PODCAST "The Mike and the Mouth show" Going underground to get you the underbelly of the beast! We take you places in Vegas others won't! Guaranteed to offend!
Pro Member

K.O.B. "King Of Bling"

From: MA
Registered: 2009-06-24
Re: 1983 CW Racing ZX Pro
---
Chaby`s Coatings: Chrome/Gold Plating/Polishing and Powder coating needs. BMX Restorations. Got a bent seat post? Don`t scrap it,we can straighten it! CHABYS.COM Find us on Facebook or call us @ 508-728-4590

WANTED:==:Dia-Compe Tech-7 left (front) brake lever perch,non-locking
=====================================================
MEMBERS I WILL NOT DEAL WITH: 2009HDSG~cruesixx69~ovinusy~Doebu~ONE O ONE~Harodave4130<>E-bay loser name>davechap4130~crujones1979~vargas~
Museum Newbie
Registered: 2007-01-08
Re: 1983 CW Racing ZX Pro
Thanks chaps,

The photo's really don't do justice, but here's a couple more anyway....


Cheers - Jim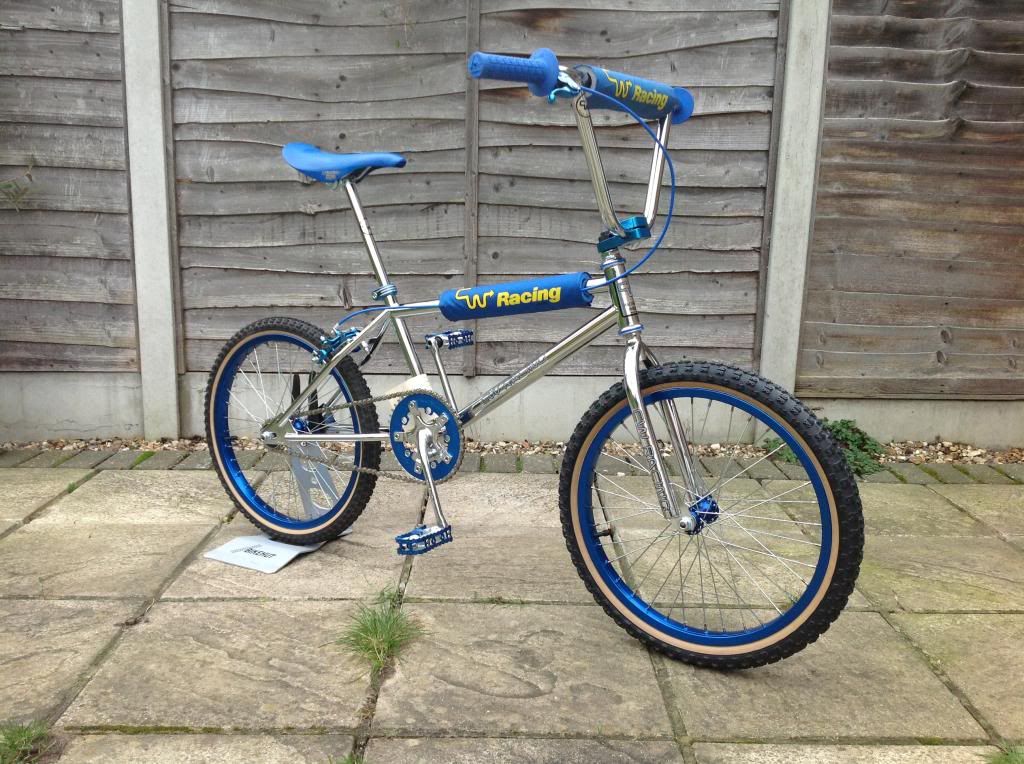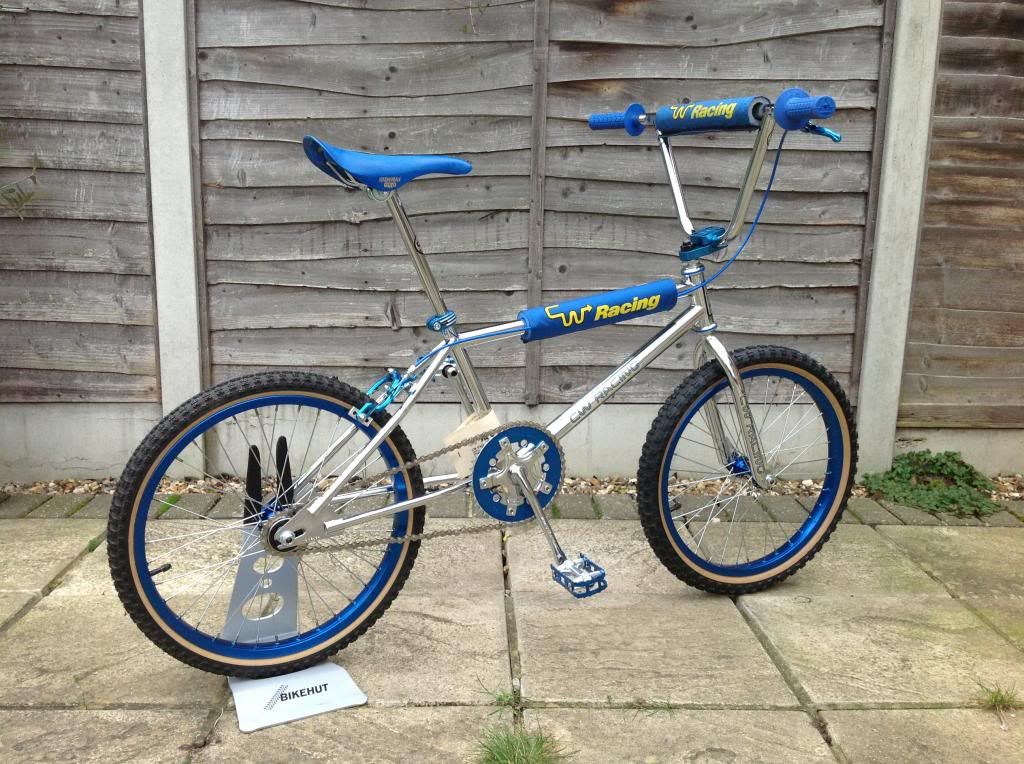 Pro Member

From: Sitka, AK (living in seattle)
Registered: 2012-09-28
Re: 1983 CW Racing ZX Pro
Wow, that's really sweet. you must have a DeLorean?


---
"So if the Son sets you free, you will be free indeed". John 8:36