1980 Torker MX 16
Restricted Member
Registered: 2008-02-25
1980 Torker MX 16
Museum Addict
From: Rochester, MN
Registered: 2008-03-07
Re: 1980 Torker MX 16
Daddy and Jr. Wow,, That is really something special there. That so stoke. Good job. Outstanding.
Member
Registered: 2008-04-22
Re: 1980 Torker MX 16
I live in fargo nd and I saw an old chrome torker 16 this year at the bmx track, didn't look to be custom but who knows, just looked old and cool
they run the broken spoke bike shop out of bismarck nd I think, nice bikes
Expert
From: United Kingdom
Registered: 2008-08-16
Re: 1980 Torker MX 16
Wow, looks awesome, if you want a proper job done always go to Chip, nice build too.
"Tahoe Troubadour"
From: Sterling Heights, MI
Registered: 2009-03-12
Re: 1980 Torker MX 16
thats wild!
Pro Member

Psycho Silence

From: Belgium
Registered: 2008-12-25
Re: 1980 Torker MX 16
---
WTB: * NOS Oakley F1 grips black/yellow * KKT FMX/LMX Pedals * Skyway Tuff Graphite pedals/cages * NOS Oakley 2 red right side only * NOS Oakley 1 red left side only * NOS chrome KKT FMX left side pedal 9/16
Museum Newbie
Registered: 2011-02-08
Re: 1980 Torker MX 16
Looks nice! I've never seen one yet! Im looking...

Pro Member

From: San Jose, CA
Registered: 2010-01-11
Re: 1980 Torker MX 16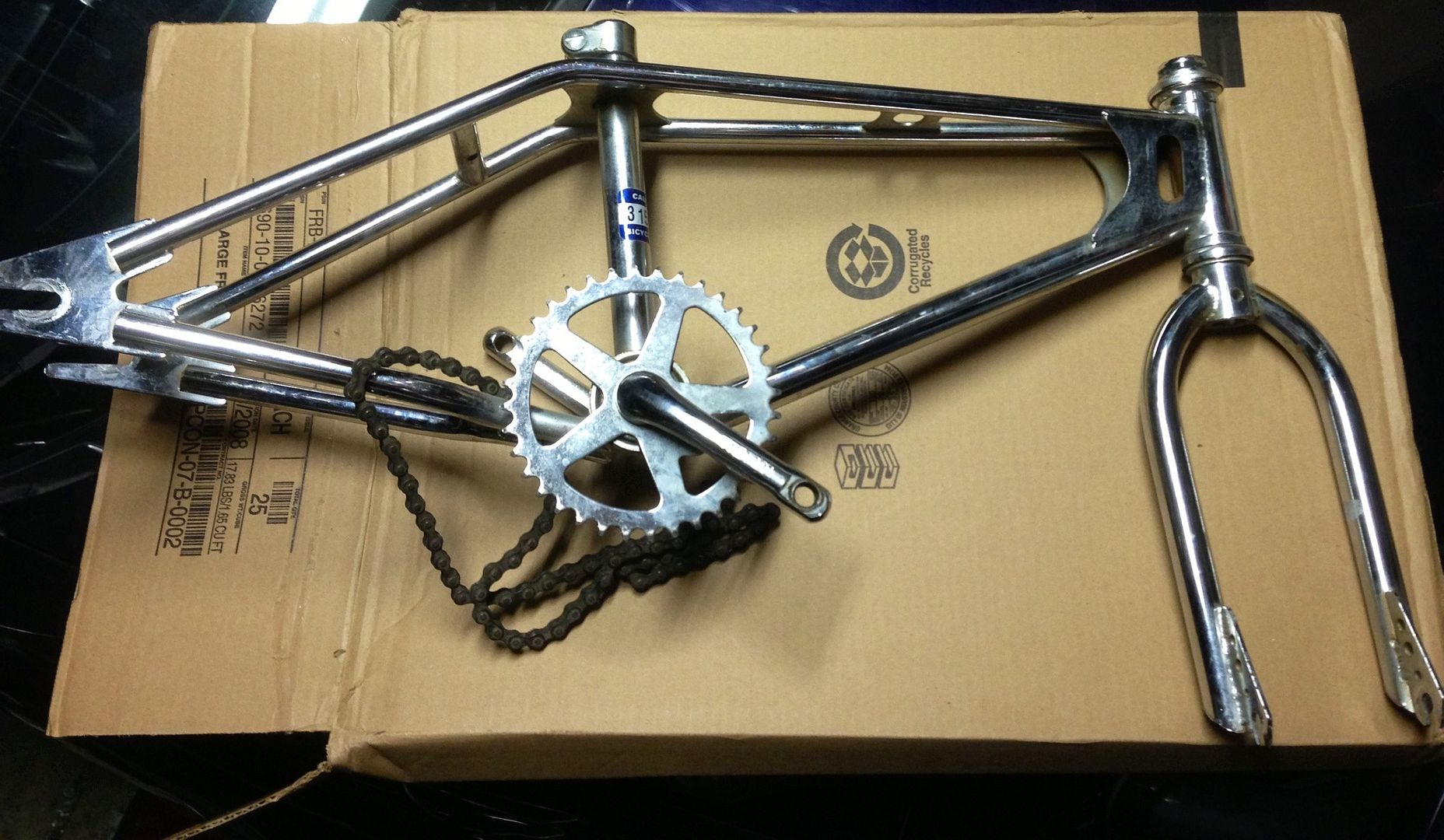 Pro Member

From: El Cajon ca
Registered: 2013-03-20
Re: 1980 Torker MX 16
---
DG dg dG Dg,long live DG
Pro Member

Registered: 2015-12-16