1991 GT Performer
Intermediate
From: Louisville, KY
Registered: 2009-04-22

Offline
1991 GT Performer


1991 GT Performer

Building this bike took me back to the day my pops bought me my first GT.

Well, I've been wanting a 87 Pro Freestyle Tour but funds would not be possible, after looking and referencing I came across this bike from a member on here and the only difference I seen was the rear cable routing so this would be good enough for me, CHROME too! My first GT was a chrome Pro Freestyle Tour so this is why I decided to sticker it a PFT.

Parts List:Frame - 1991 GT PerformerFork - 1991 GT PerformerHandle Bars - 1991 GT Performer
Seat Post - GT Lay BackSeat Post Clamp - GTSeat - GT FreestyleStem - GT (modified)Grips - GT WingsChain Wheel - SuginoCranks - GT 1 PieceChain - KMC Kool ChainPedals - GT PlasticWheels -WeinmannHubs - GTTires - Fit FAFPegs - GT 26TBrake Calipers - Odyssey 1999Gyro - OdysseyBrake Levers - Odyssey 1999Brake Cables - OdysseyDecals - 1987 GT Pro Freestyle Tour (UltraHive)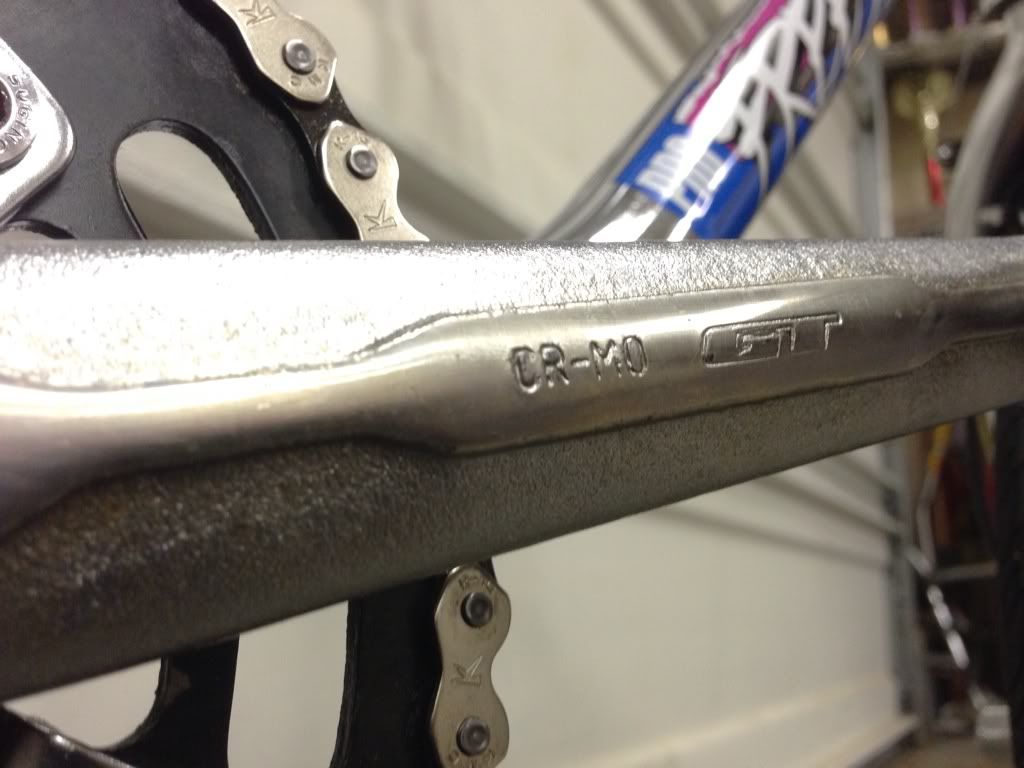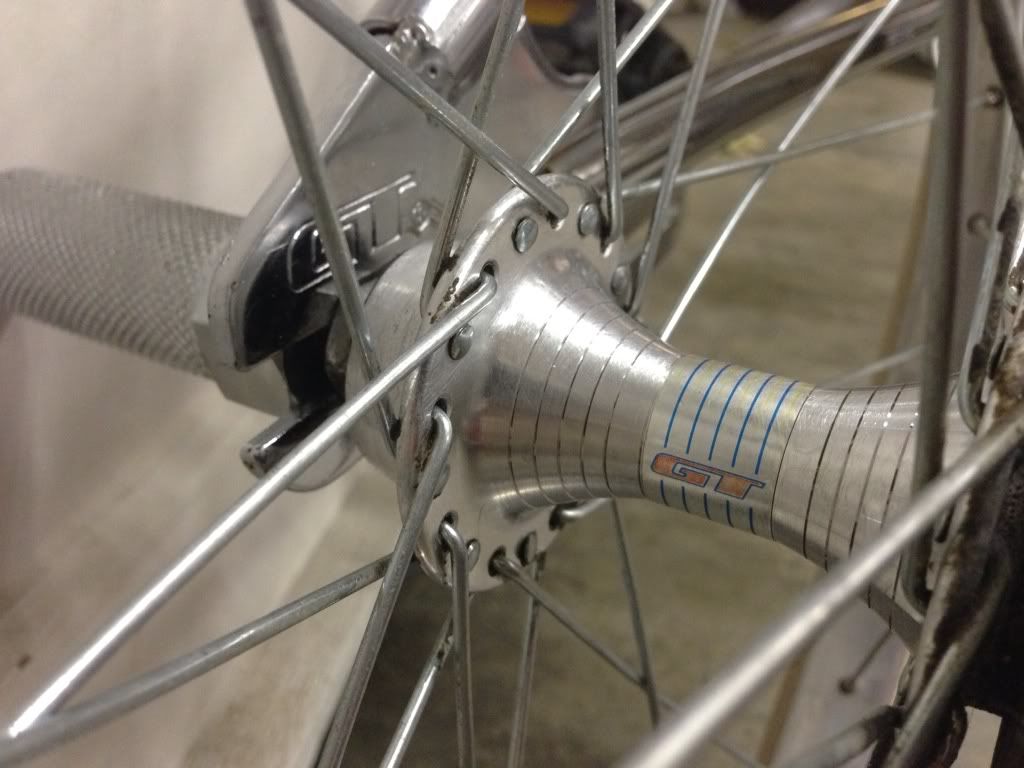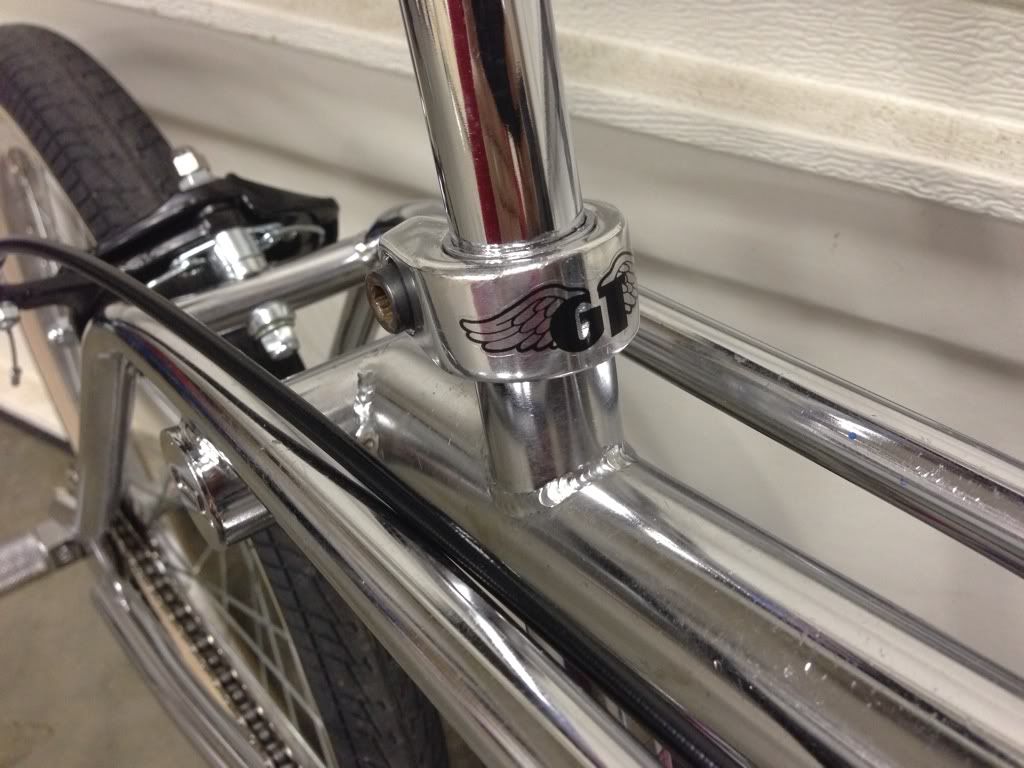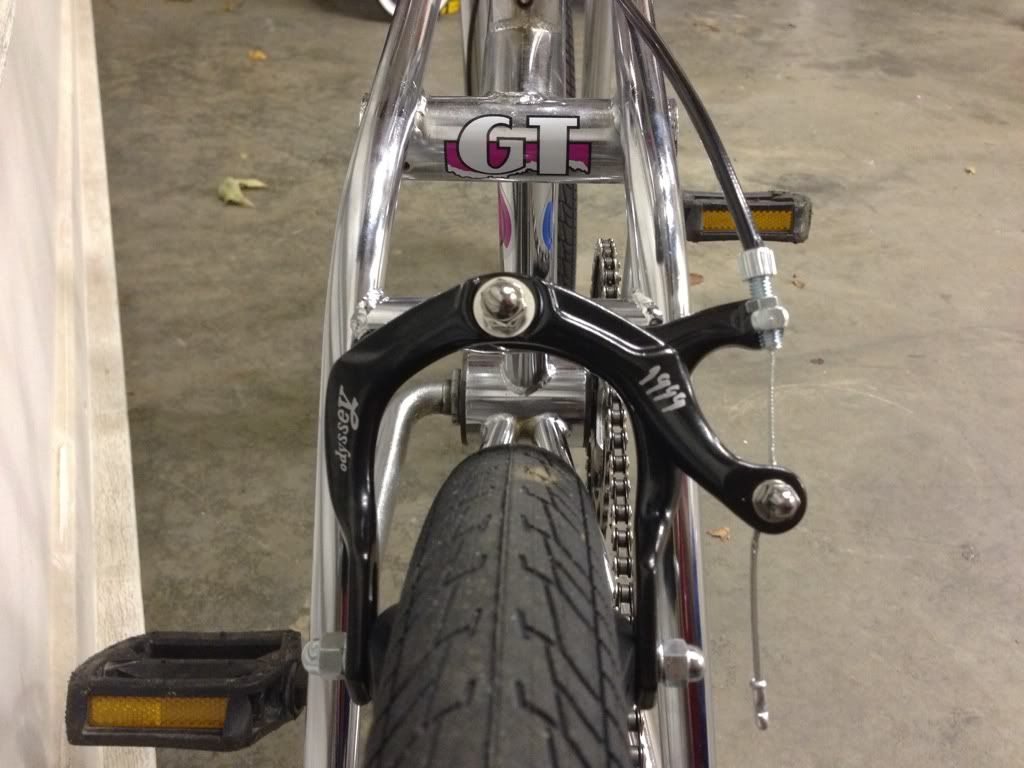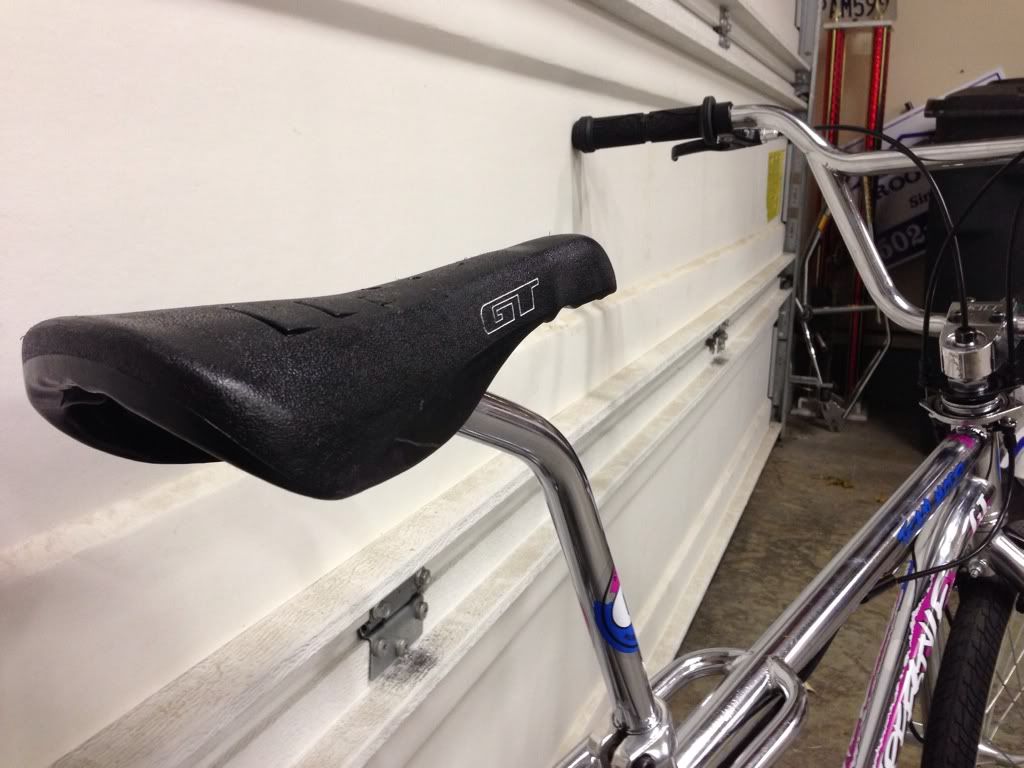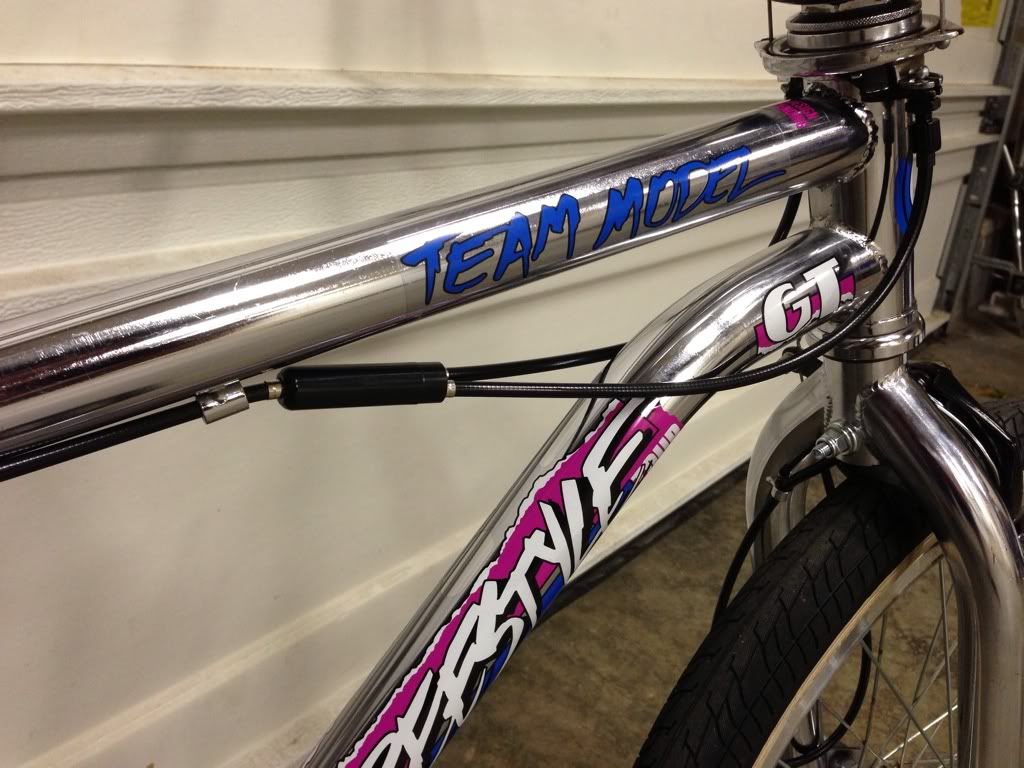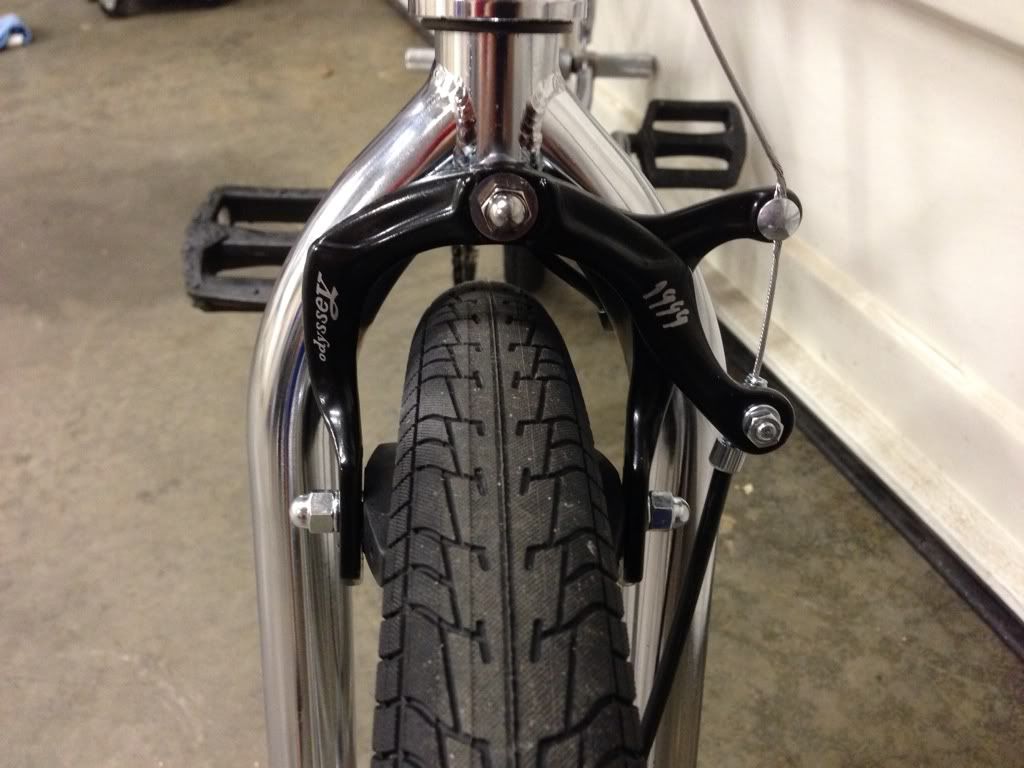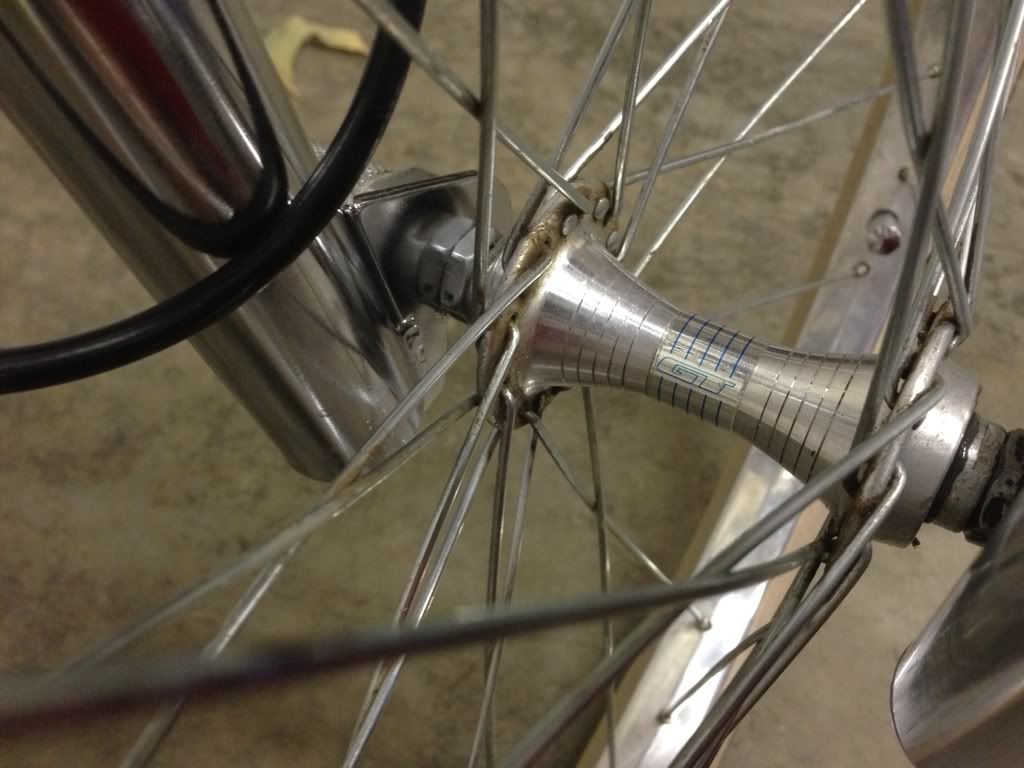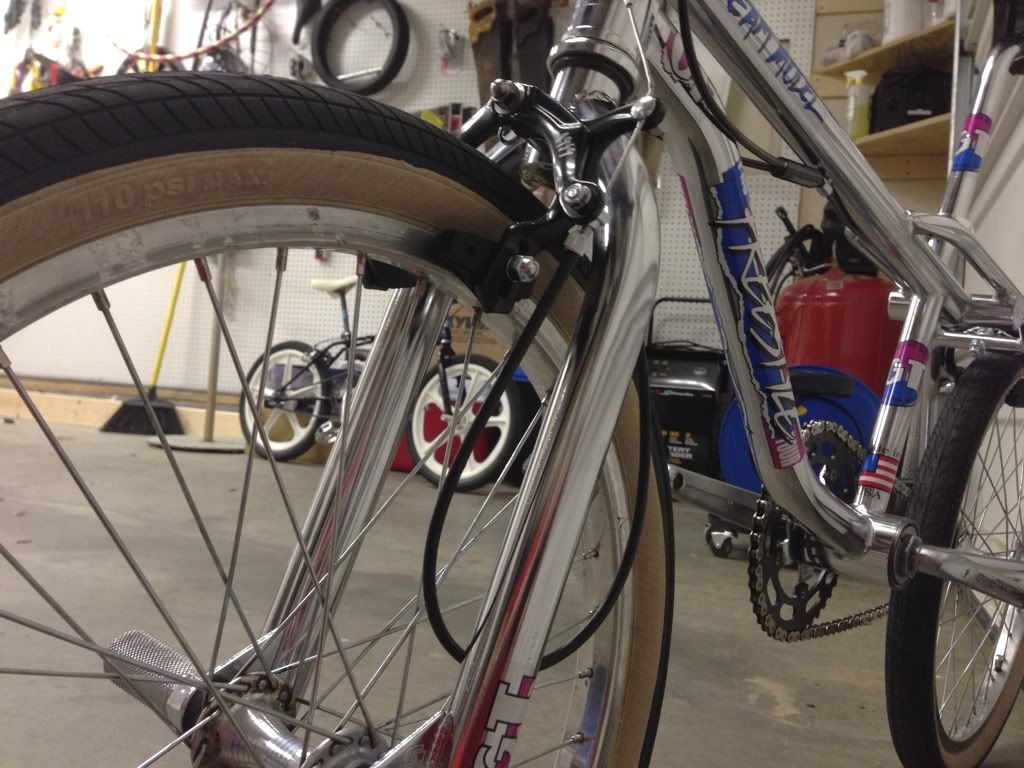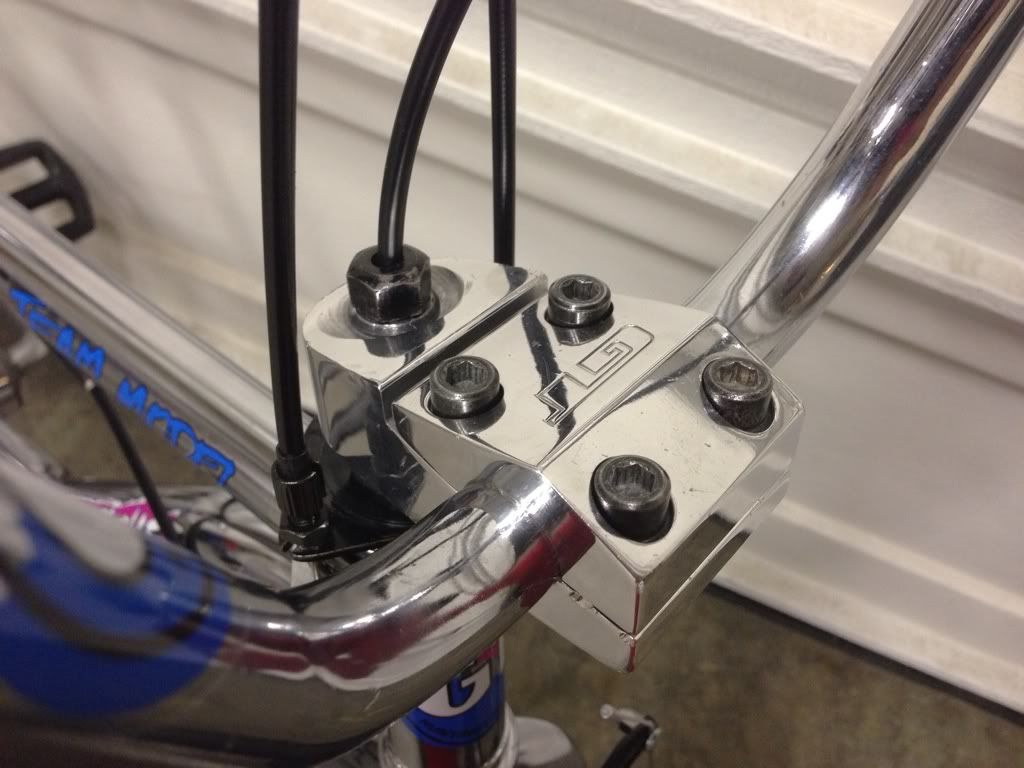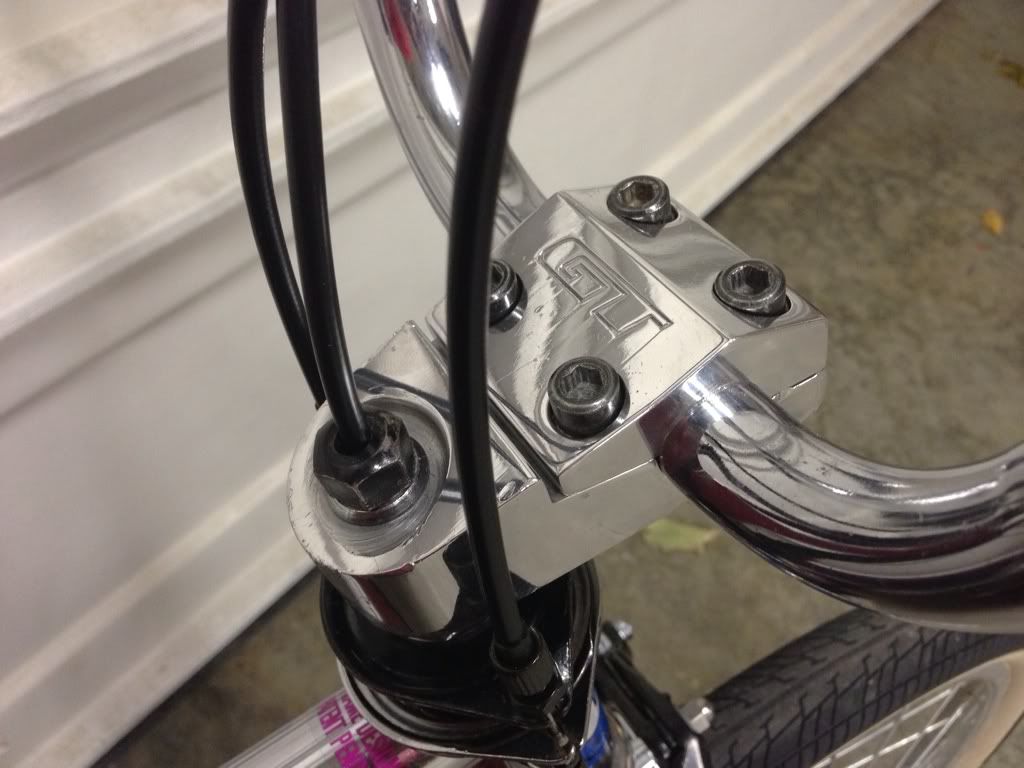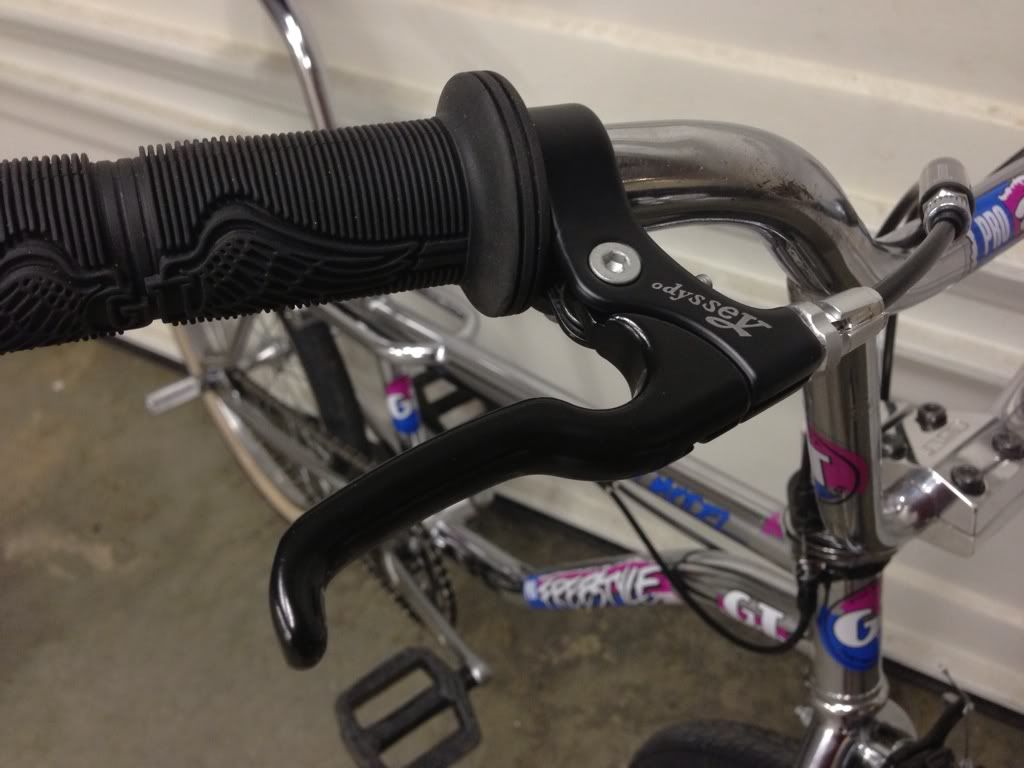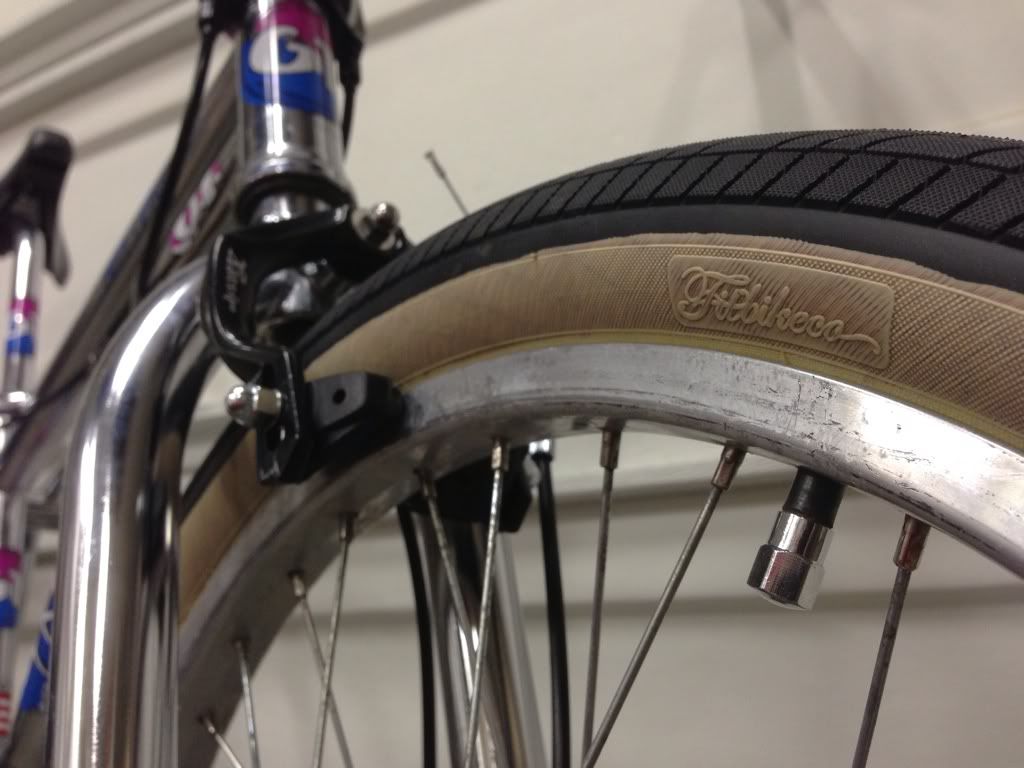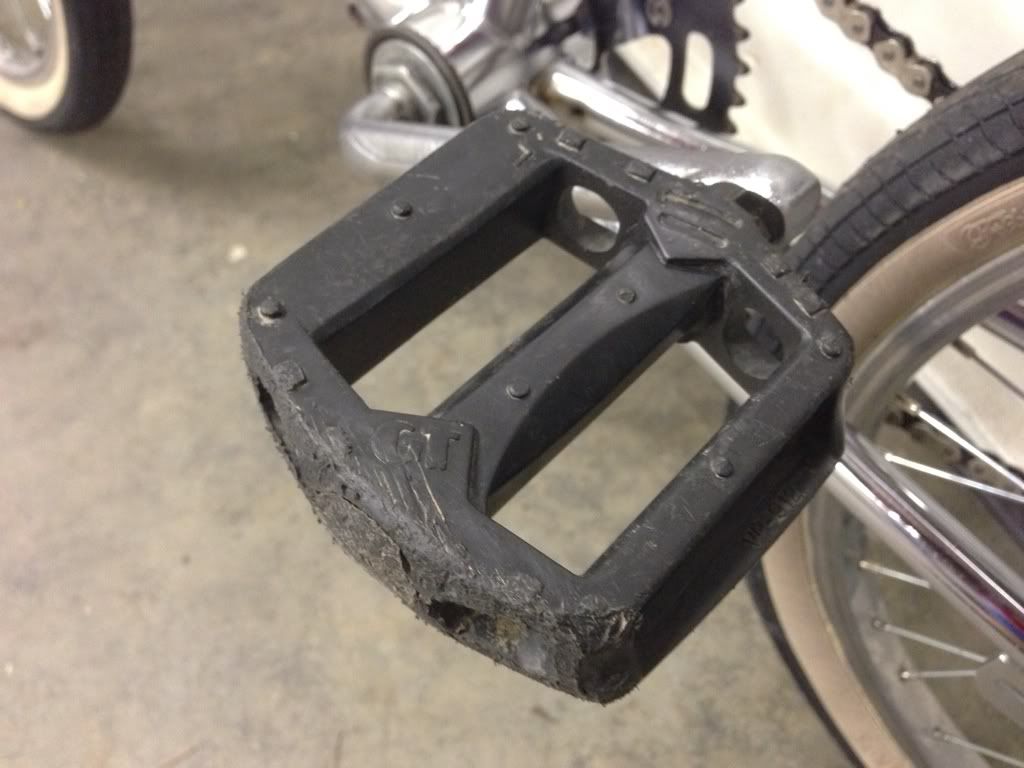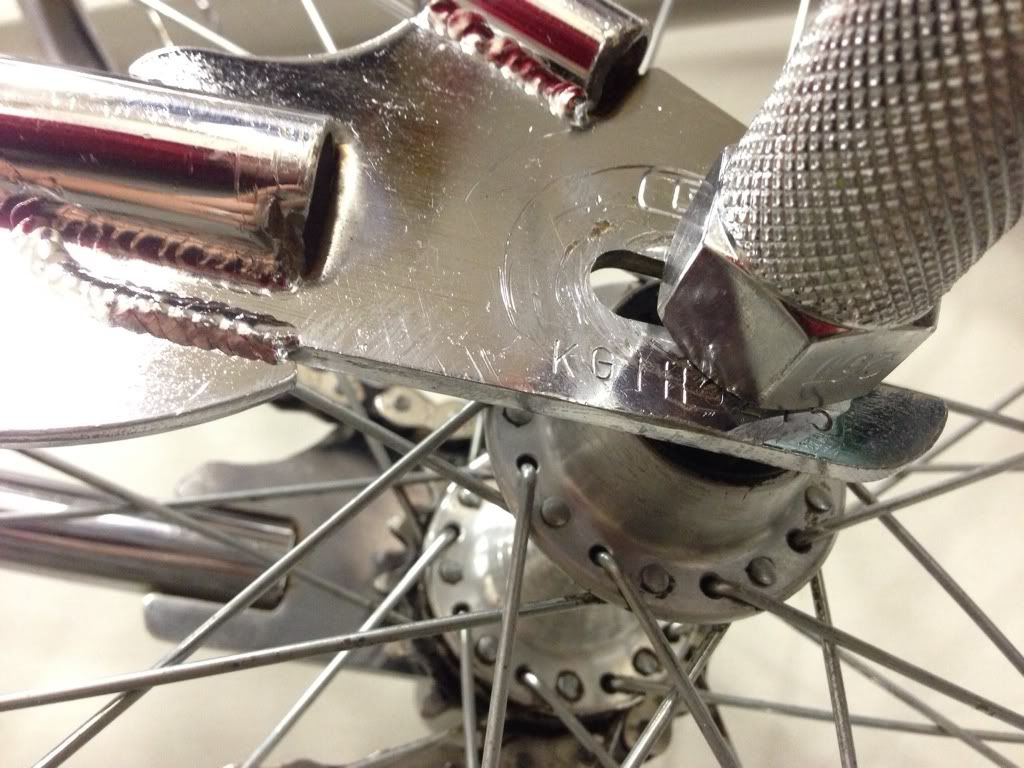 ---
[img]http://i1117.photobucket.com/albums/k584/SixFourClownin/BMXMuseum87Performer_zps3bbc98ce.jpg[/img]
1993 GT Performer - 1996 GT Vertigo - 1991 GT Performer
1987 Haro FST - 1993 Haro Group 1
GAry Jr.

From: Diving In Your Dumpster
Registered: 2009-09-07
Website

Offline
Re: 1991 GT Performer
"Mud"
From: Richmond, MI
Registered: 2010-08-16

Offline
Re: 1991 GT Performer
---
ride it like you stole it as long as its not mine!
Intermediate
From: Louisville, KY
Registered: 2009-04-22

Offline
Re: 1991 GT Performer
Added tons of pics.
---
[img]http://i1117.photobucket.com/albums/k584/SixFourClownin/BMXMuseum87Performer_zps3bbc98ce.jpg[/img]
1993 GT Performer - 1996 GT Vertigo - 1991 GT Performer
1987 Haro FST - 1993 Haro Group 1
Banned
Registered: 2012-07-15

Offline
Re: 1991 GT Performer
this is the bike i have been looking for i just cant never find he right one i got a 93 gt profreestyle tour eam model and it is a great bike but the frame style on the 90 and 91 remind me of the 87 gt pft i had back in the day the only difference it the placement of the rear brake but once you put the 87 decal kit on it nothing else matters i will keep on looking for one but i really have my heart set on a chrome one like my original if you ever decide to sell please let me know thanks bob
Centurion Member
From: Denver, Colorado
Registered: 2012-06-02
Website

Offline
Re: 1991 GT Performer
---
Mistyk 1...