2009 Haro Freestyler
2009 Haro Freestyler


2009 Haro Freestyler

2009 Retro Haro Freestyler

Now with black/chrome kneesaver, ACS BOA front brake, NOS Haro Racing Seat and New Fly Bikes tires.
This bike is simply in a perfect condition.
Previous owner never took a ride on it.
Changed the bars for a black/chrome kneesaver my friend Marcelobike35 sent to me last month and gave this beaulty to my daughter.
Also changed the sprocket for a NOW re-chrome Redline 44t to look more like the old 1982 Freestyler, changed the grips for a new Haro grips with ODI bar ends, which are softer so it won´t hurt my daughter´s hands.
Last picture was taken right after I told her that this one now belongs to her.
Hope you like it... She did!
Cheers from Brazil.



Re: 2009 Haro Freestyler
This is how the bike looks today with new FIT F.A.F. tires: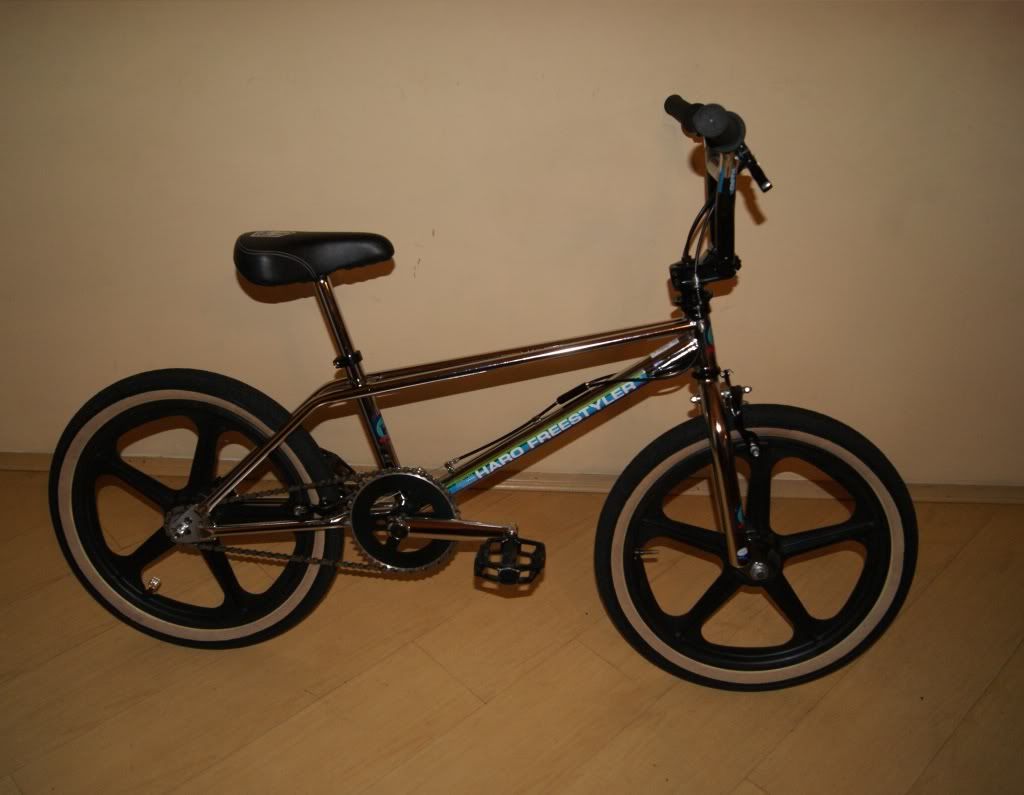 Thread Killer
From: MODESTO,CA
Registered: 2010-03-04
Re: 2009 Haro Freestyler
Very nice
Glad to see u put your daughter on one of these
There is a lot of talk about these 09's,but who cares if it's ridden
Instant Flavor!
Re: 2009 Haro Freestyler
That´s it Stroker! 09s are not perfect, they are not 100% Chromoly, but I don´t care. And she also doens´t
Re: 2009 Haro Freestyler
and it rides really smooth.
Re: 2009 Haro Freestyler
my daughter asked me to hang the bike in her bedroom, since we live in a small apartment this is how I got the job done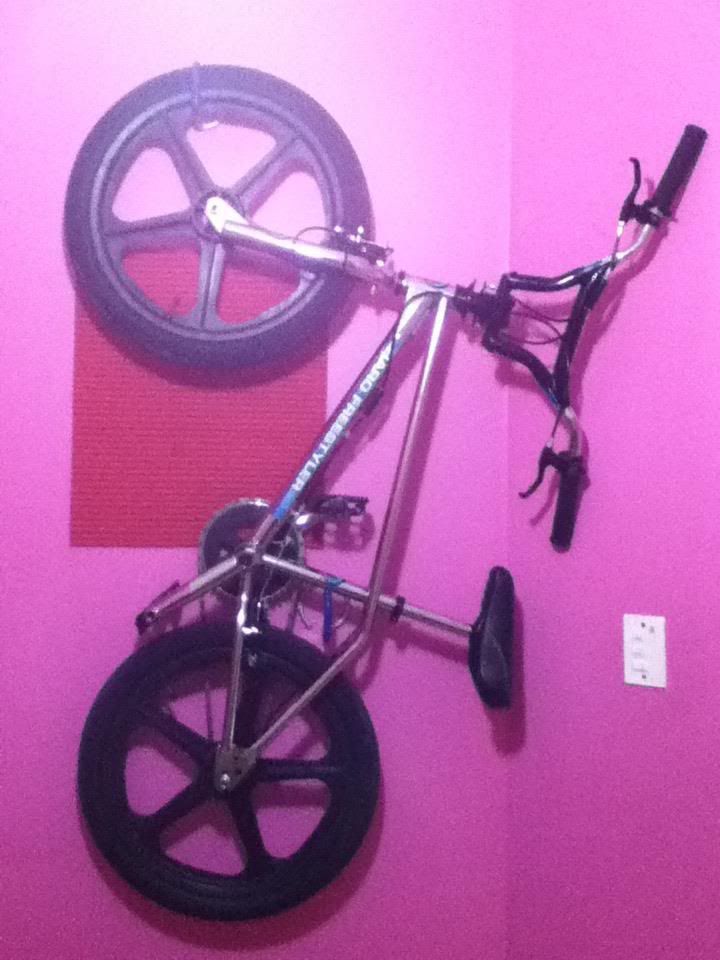 Museum Newbie
From: PANAMA CITY, FLORIDA
Registered: 2007-08-09
Re: 2009 Haro Freestyler
Nice. I also own a 2009 Haro Freestyler Retro. They are beautiful.
Re: 2009 Haro Freestyler
Member
From: Minneapolis Mn
Registered: 2014-07-20
Re: 2009 Haro Freestyler
I know this is old news but it is true that the 09 freestyler is not 100% chromoly??? How much of it is?
Last edited by bmx612 (2014-07-22 9:11am)
Re: 2009 Haro Freestyler
AFAIK only down tube on frame and the steerer on forks.
Pro Member

From: Oahu 50th State
Registered: 2012-12-12
Re: 2009 Haro Freestyler
---
WTB : blue Haro mouthguard, white Haro visor, and blue/white Haro leathers (display worthy).
BMXer 4 Life
From: Regina, Saskatchewan Canada
Registered: 2014-06-23
Re: 2009 Haro Freestyler