1984 GHP Pro
1984 GHP Pro
1984 GHP Pro
Original owner
1984 GHP bought and built in 1983 S/N 1083370 for racing in the NBL
'84 GHP frame/fork/laid back seat postBob Haro Vector barsA'me Unitron grips NOSDia Compe MX 1000 brakes with Tech 3 leverTioga sealed headsetAraya 7X with alloy nipples and double butted spokes NOSSuzue sealed hubsTioga Comp III tires NOSProfile 175 cranks and spiderSuntour XCII pedalsIzumi nickel chain NOSSuntour 44T chain ring NOSShimano DX 16T freewheel NOSTuf neck style drilled out seat clamp NOSKashimax Aero seat NOSCalifornia Lite pads Repop'sHaro Circuit Board number plate
Dug this out of my attic after over 15 years of neglect and brought it back to life with a few NOS parts.  RePop decals throughout. 
Museum Addict
From: Weymouth, UK
Signed up: 2008-07-24

Offline
Re: 1984 GHP Pro
lovely build,black on chrome you cant go wrong:cool:
GAry Jr.

From: Diving In Your Dumpster
Signed up: 2009-09-07
Website

Offline
Re: 1984 GHP Pro
Awesome
Centurion Member
From: Bangkok
Signed up: 2011-02-16

Offline
Re: 1984 GHP Pro
Look Great.
Re: 1984 GHP Pro
Thanks guys!  I had so much fun on this bike back in the day that I felt it deserved a restoration.  It was restored back in 2004 and I'm going to ride it on some old school rides very soon.
Re: 1984 GHP Pro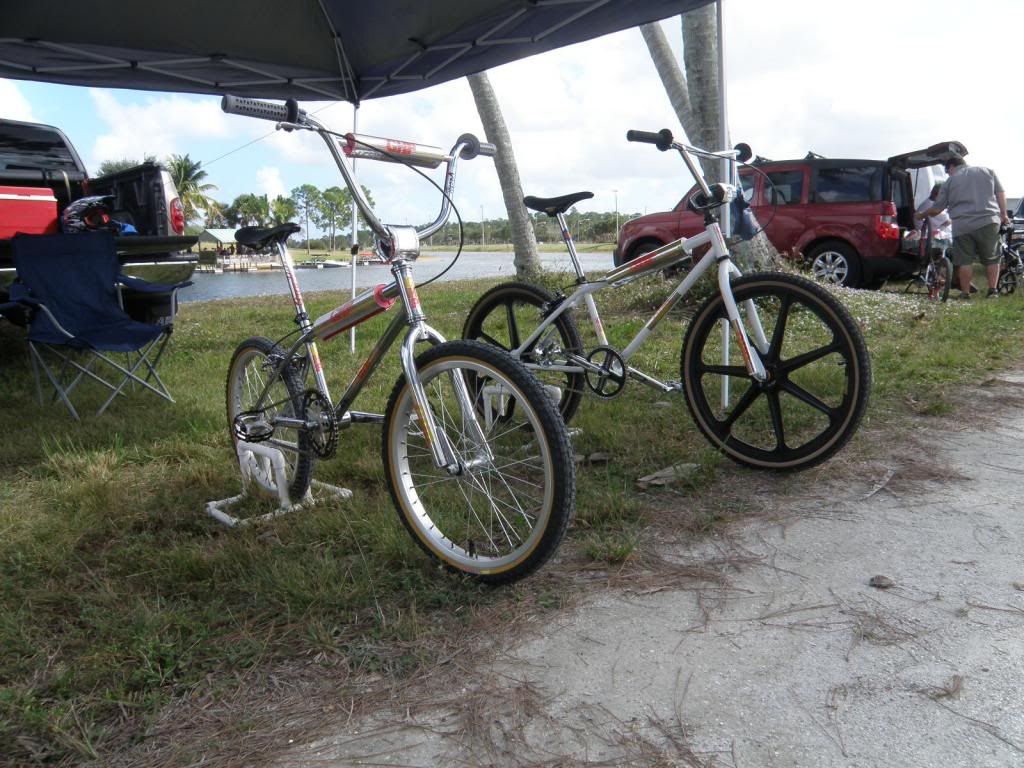 6th Annual BMX BBQ in West Palm Beach last weekend.  First time on a track since 1986.  My wife fit into my old gear and took it for a lap too!  :-)
Museum Addict
From: Detroit, MI
Signed up: 2008-09-12

Offline
Re: 1984 GHP Pro
Very cool rig & pics!!!
---
1984 schwinn predator p2200 1986 haro group 1 rs2 1986 Schwinn Predator Free Form Z
1986 haro sport & 1986 haro master
1987 schwinn predator free form ex
1988 haro sport 1986 Schwinn Predator Qualifier