1998 Dyno Air
1998 Dyno Air
1998 Dyno Air
An abandoned frame i found in a basement, and brought back to life.
Found this as a completely bare frame rotting in someones damp basement, got it dirt cheap and did my best to bring it back to life.  Its by no means a restoration, just a daily rider that i assembled with whatever GT parts i had hanging around, and whatever else i could find.  Not the prettiest of machines, far from perfect, but its a serious step up from the basement in which it was decomposing.
Frame: 1998 Dyno Air, original chrome & decals
Fork: unknown
Stem: 1999 GT Piston Stem
Bars: GT Freestyle Bars
Crank/Sprocket:  GT 1pc crank, GT Overdrive Sprocket
Front Rim: Weinnman Rim, GT Mohawk Hub
Rear Rim: Weinnman Rim GT Mohawk Hub
Front Brake: Bulldogg caliper
Rear Brake: Oddysey 1999 Caliper
Seat: Shadow Conspiracy Crow Seat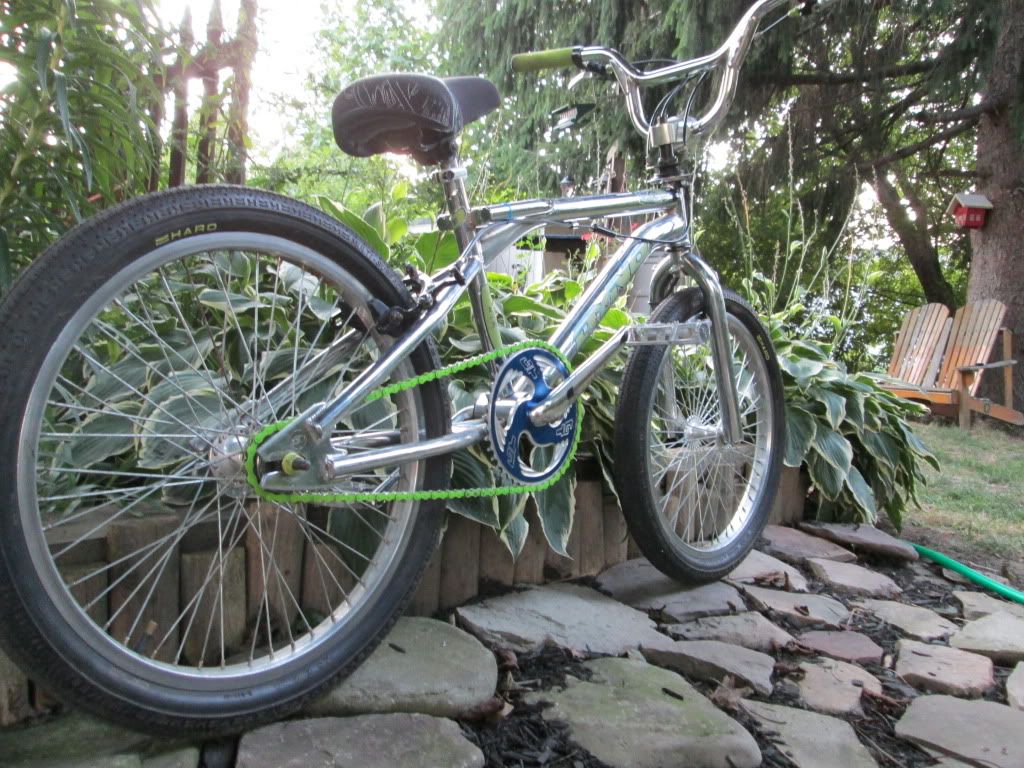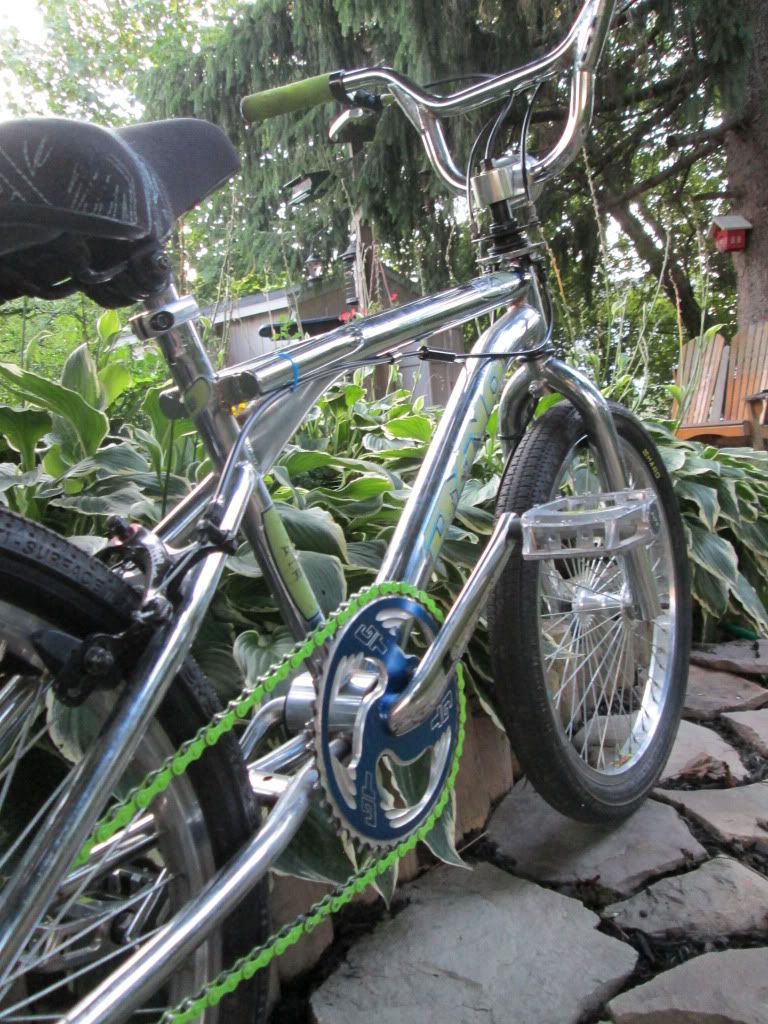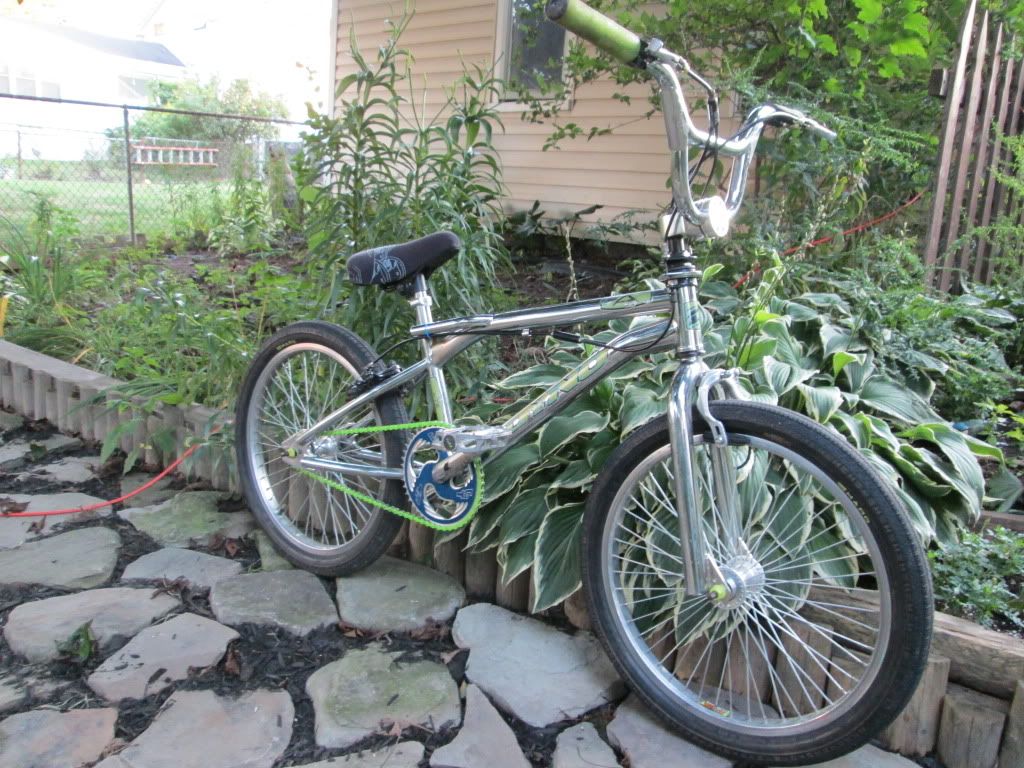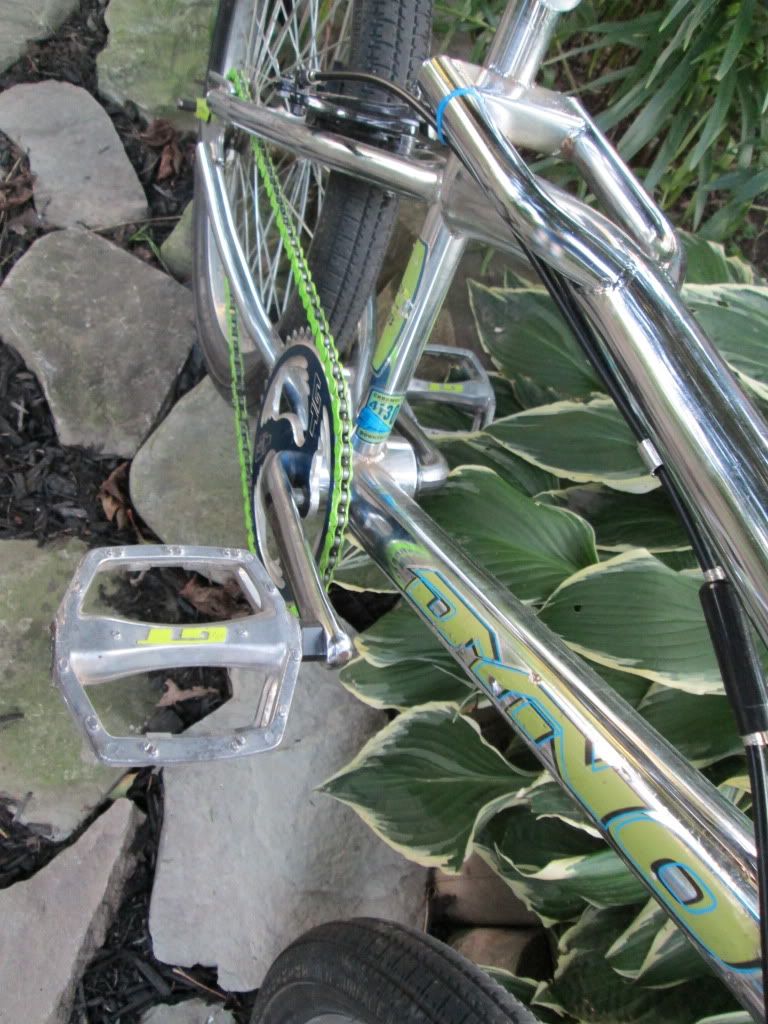 Museum Newbie
Signed up: 2017-01-04

Offline
Re: 1998 Dyno Air
dude I just bought the same frame so that was the yellow-green I wish meet more of that frame do you know more about?