1986 GT Pro Performer
Pro Performer
From: St. Clair Shores, MI
Signed up: 2010-09-07

Offline
1986 GT Pro Performer
1986 GT Pro Performer
Yin-Yang
My first resto. This bike was originally white. Powder by Supreme Powder Coating. They did the fork standers and were able to cover all the hardware so it doesn't look like those re-done standers you see all the time here.
I used NOS barefeet, OG seat, stem, seat post clamp, etc. all in amazing condition. Front nippon is flawless, rear is a 9/10. O.G.K.'s are in great shape as well.
More pics to follow.
Museum Addict
From: Detroit, MI
Signed up: 2008-09-12

Offline
Re: 1986 GT Pro Performer
looking sweet!!
---
1984 schwinn predator p2200 1986 haro group 1 rs2 1986 Schwinn Predator Free Form Z
1986 haro sport & 1986 haro master
1987 schwinn predator free form ex
1988 haro sport 1986 Schwinn Predator Qualifier
Pro Performer
From: St. Clair Shores, MI
Signed up: 2010-09-07

Offline
Re: 1986 GT Pro Performer
Thanks hermes!
I wanted pictures of this bike in the snow but I couldn't finish it in time:D These are my second set of pics i submitted, I was messing with the wheel and left slack in the chain for these pics, oh well. I'll fix them when I can get the pics I want in a winter wonderland background.
Here are some more for the time being.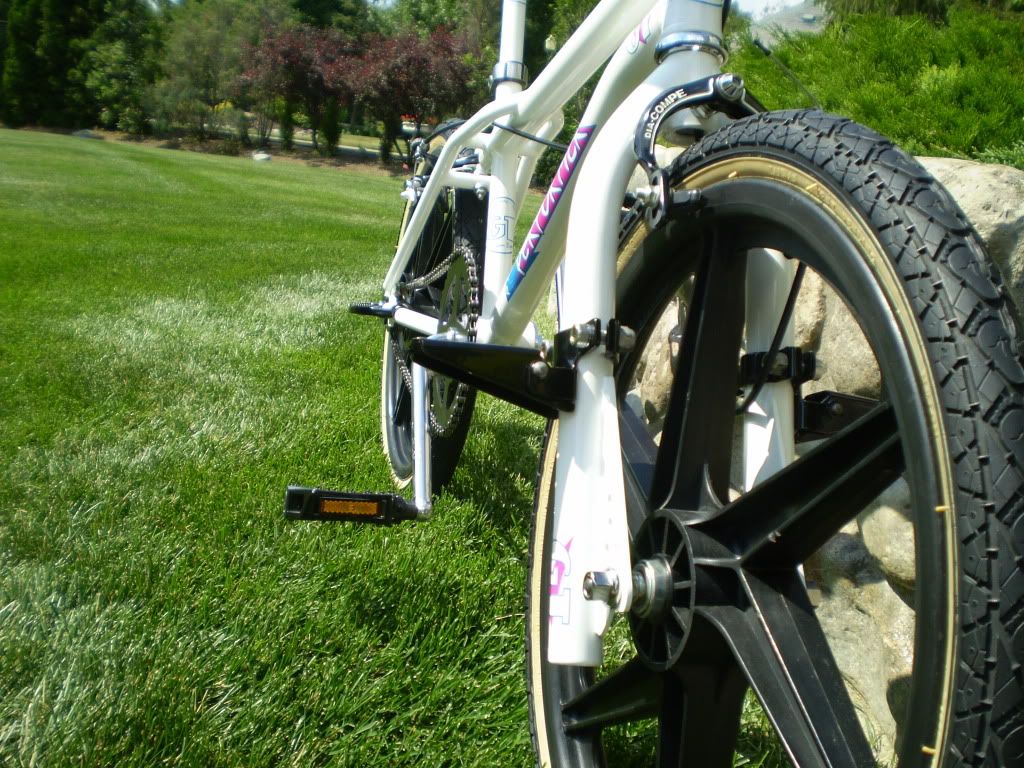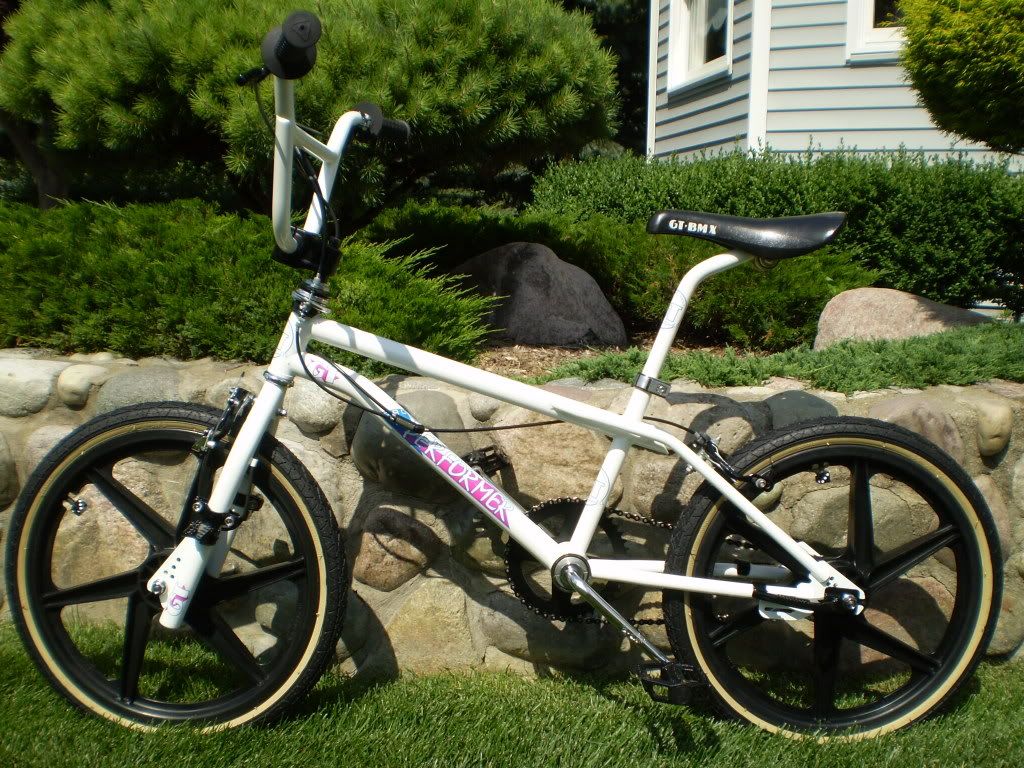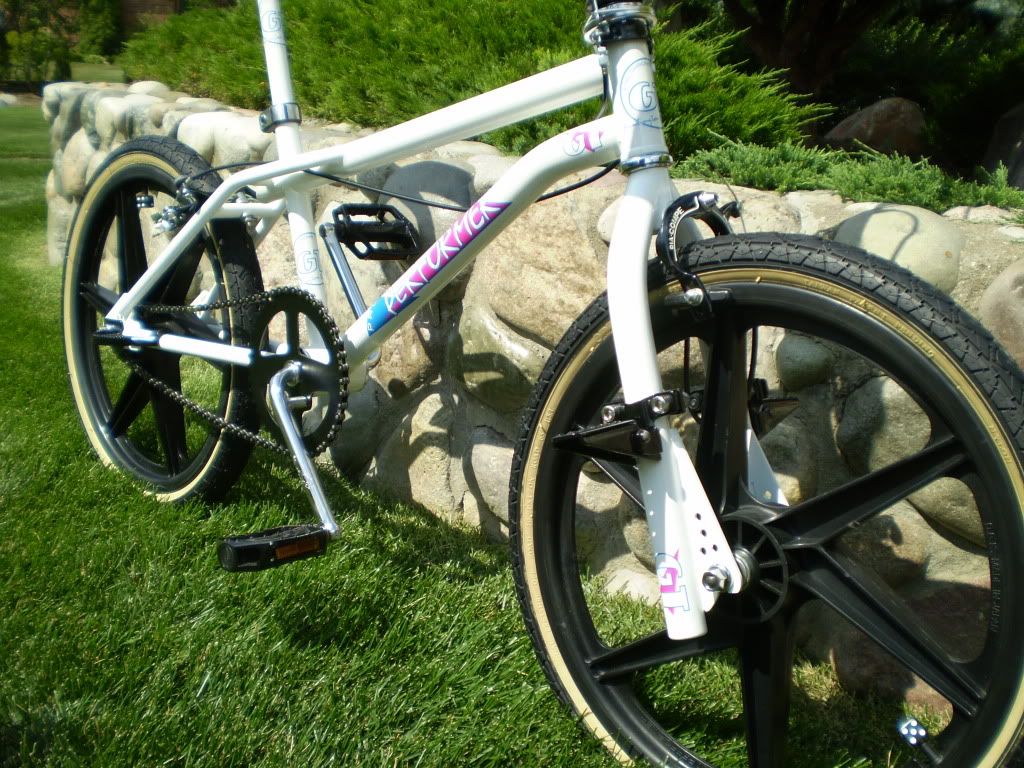 https://www.youtube.com/watch?v=2v3HWvUey4A
Last edited by shock6 (2015-12-05 6:45am)
Intermediate
From: SOUTHERN KILLAFORNIA
Signed up: 2009-01-24

Offline
Re: 1986 GT Pro Performer
GREAT lookin' PP Chris, The WHITE is so CLASSY. I always LOVED the 1st gen. GT stamped fork standers.
---
BEER, BABES, & BMX, what else does a man need? Well, maybe some BULLETS for his BERETTA 9 MILLA MEETA.
Intermediate
From: MN.
Signed up: 2010-11-30

Offline
Re: 1986 GT Pro Performer
Awesome Looking Gt Dud.
---
****** R U Rad Enough ******
Member
From: Venice Fl
Signed up: 2013-04-23

Offline
Re: 1986 GT Pro Performer