1981 Race Inc. RA-7
Admin

Tuco Benedicto Pacifico Juan Maria Ramirez

From: Southern Indiana
Registered: 2009-10-27
1981 Race Inc. RA-7


1981 Race Inc. RA-7

This was a nice find.

I bought this from a local guy that raced it BITD.

He took very good care of it.

I added the plate , grips and pads. He replaced the seat in the 90's. I always wished I would have put a better seat on this bike.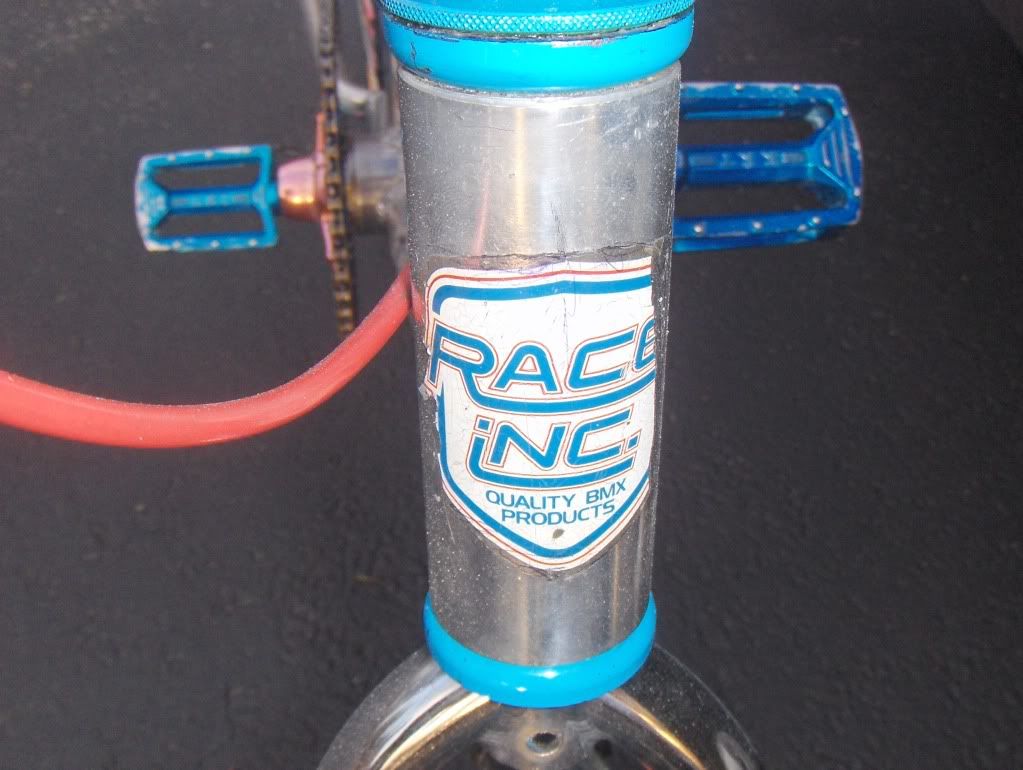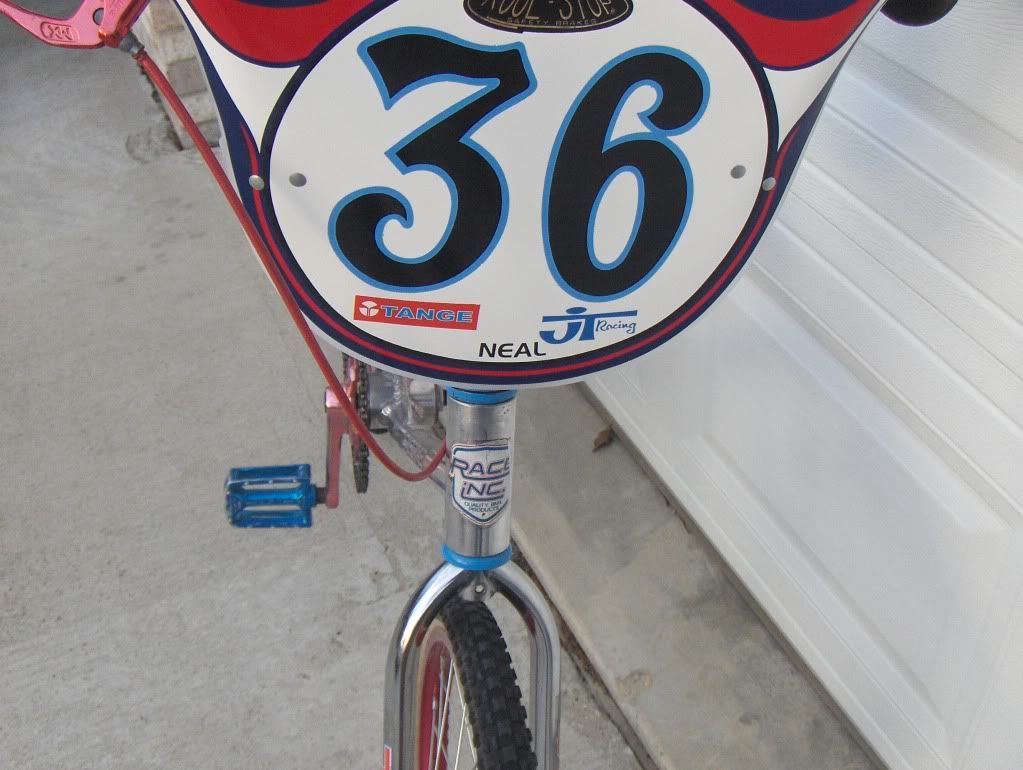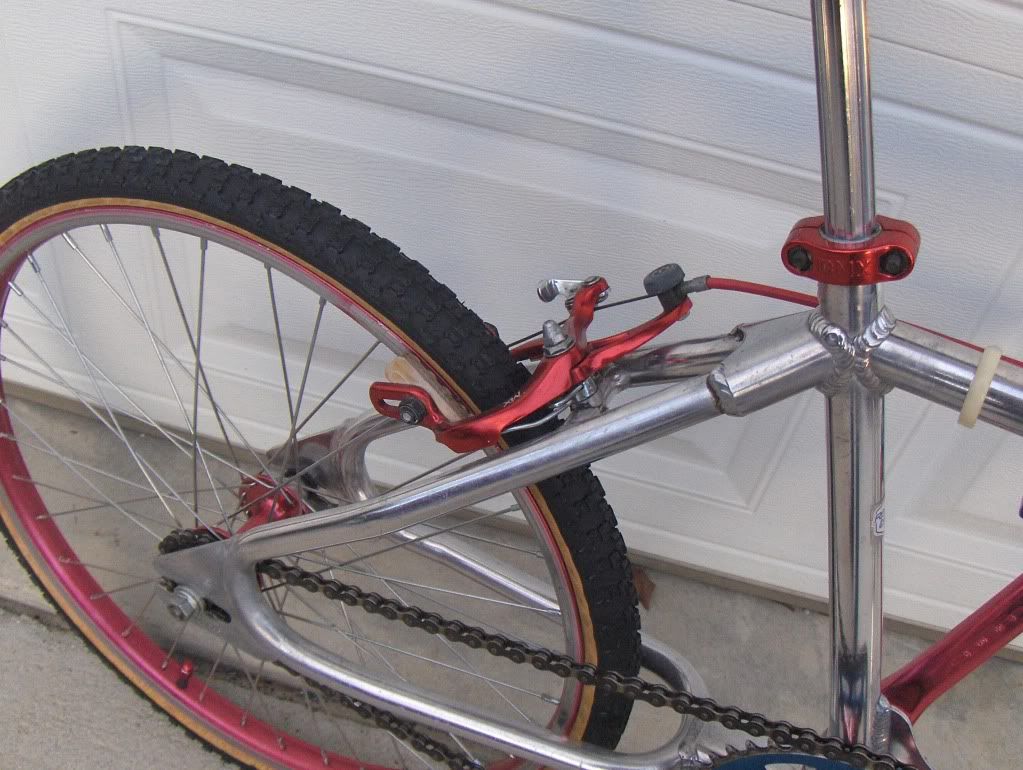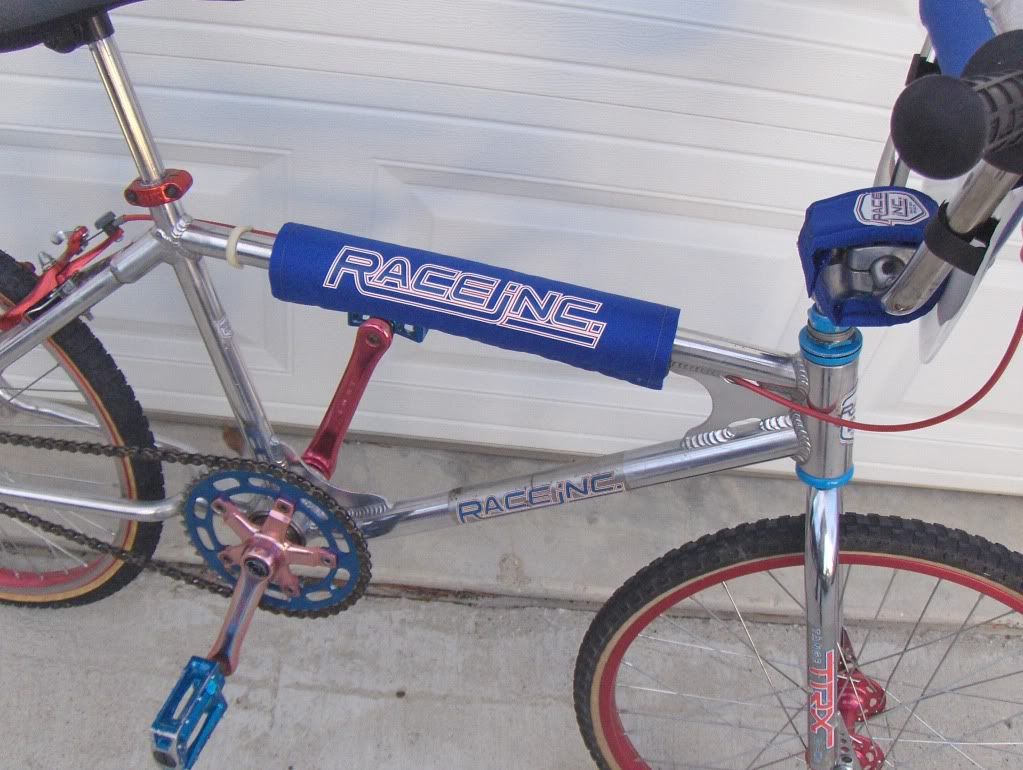 ---
One thing that I have seen over and over on the BMXmuseum is members willing to tarnish the reputation of another member by leaving nasty feedback before trying to resolve a problem like a reasonable human being.

In my 6 plus years as a staff member , this pisses me off almost as much as a scammer.
Centurion Member
From: Australia
Registered: 2009-06-05
Re: 1981 Race Inc. RA-7
Great score mate love a RaceInc but a survivor one is even better
---
BMX down under
Admin

*Mr. Vacation*

From: Southern Cal / Lake Havasu, AZ
Registered: 2009-03-20
Re: 1981 Race Inc. RA-7
NICE!!!! About time you figured out how to submit a bike
Thread Killer
From: MODESTO,CA
Registered: 2010-03-04
Re: 1981 Race Inc. RA-7
Sick !
Centurion Member
From: Coldstream, BC
Registered: 2010-11-14
Re: 1981 Race Inc. RA-7
ahhhh... memories... miss my Race...
---
It is what it is
Oakley goggles man
From: Manchester, CN
Registered: 2009-01-25
Re: 1981 Race Inc. RA-7
sick bike , very cool , great find
---
TOPHER
Moderator

I prefer Sockeye to be honest....

From: Great Chott Salt Flat, Canada
Registered: 2011-01-07
Re: 1981 Race Inc. RA-7
Awesome bike. I'm working on one similar myself. Love it.
---
Born again. Mom has a strong uterus.
Museum Newbie
From: Folsom, CA
Registered: 2011-11-06
Re: 1981 Race Inc. RA-7
great looking Old school bike, Race inc was one of the best
GAry Jr.

From: Diving In Your Dumpster
Registered: 2009-09-07
Re: 1981 Race Inc. RA-7
Nice bike. I love the old Race Inc.'s
Last edited by 6s135 (2012-11-24 1:15pm)
Pro Member

From: Loveland, CO
Registered: 2014-07-03
Re: 1981 Race Inc. RA-7
Really nice RA-7. Faved for sure. It reminds me a lot of my own RA-7, they're almost twins!


---
I am serious and don't call me Shirley.