1998 Standard Tao
1998 Standard Tao


1998 Standard Tao

Paul Osicka

Frame and Forks - Standard Bykes TAO (Paul Osicka)
Bars - Standard Strip Bars
Stem - Standard
Gyro - Odyssey
Brakes - Dia Compe AD990
Cranks - Profile
Chainwheel/ Sprocket - Profile
Pegs - Profile
Pedals - Peregrine
Rims - Peregrine
Hubs - Hoffman gack



Expert
From: Norwood, MA
Registered: 2007-09-03

Offline
Re: 1998 Standard Tao
how much that bike worth?nice bike anyways
---
glaoigh mé Iodáileach garsún.

(thats gaelic)
Hoffman Overlord
From: Jacksonville, FL
Registered: 2008-05-14

Offline
Re: 1998 Standard Tao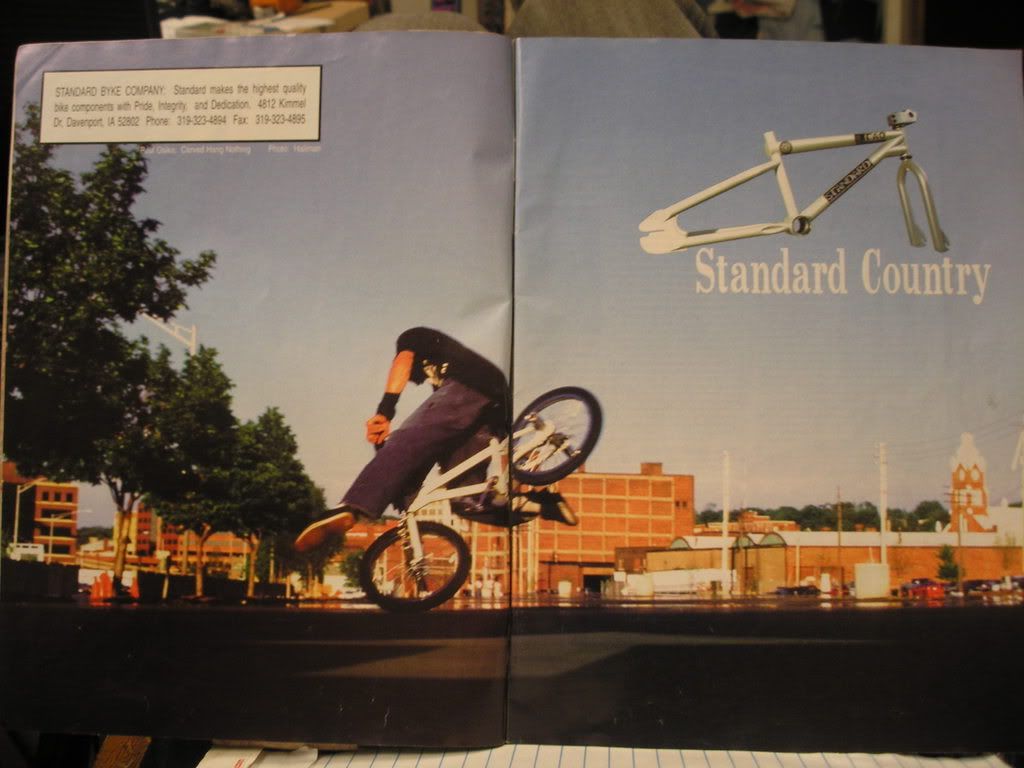 Centurion Member
From: long island, NY
Registered: 2008-06-06

Offline
Re: 1998 Standard Tao
I remember that ad! It's a spoof of Marlboro cigarettes' Marlboro Country ad with surgeon general warning label.
Pro Member

(fantstik Spellr)

From: Fountain Valley, CA
Registered: 2007-06-28

Offline
Re: 1998 Standard Tao
way cool build! love TAO frames
---
Kindness is like Manure does You No Good unless You spread It around
bikes were made to be pedalled if we don't ride them they get sad:(!
YES I RIDE A
PINK
BIKE!! WANT TO MAKE SOME THING OUT OF IT!
2017 heavyweight build off entry submission thread link
http://bmxmuseum.com/forums/viewtopic.p … 0#p5846730