1987 MBK Bercy Styler
1987 MBK Bercy Styler


1987 MBK Bercy Styler

Limited edition

First and only one at that day on the site!
Blue and yellow beauty in survivor condition.
All OG parts except tires.
Frame: MBK (made in France)
Fork: Profil 3
Plate: Hurricane MBK Bercy Styler
Brake pads: MX Polygon
Stem: ITM
Wheel: Simplex (made in France)
Pedals: Lyotard PL 300
Tires: KHE Bikes MAC 1,5



Centurion Member
From: France
Registered: 2008-02-07

Offline
Re: 1987 MBK Bercy Styler
Re: 1987 MBK Bercy Styler
Superbes couleurs d'origine et machine en excellent état!
Expert
Registered: 2010-02-08

Offline
Re: 1987 MBK Bercy Styler
That is pretty awesome!! Love the 80s colors and the cool mag pattern...very original. Its great to see these international bikes that we never had in the US.
Pro Member

(fantstik Spellr)

From: Fountain Valley, CA
Registered: 2007-06-28

Offline
Re: 1987 MBK Bercy Styler
supper nice frame love the colors on it!
---
Kindness is like Manure does You No Good unless You spread It around
bikes were made to be pedalled if we don't ride them they get sad:(!
YES I RIDE A
PINK
BIKE!! WANT TO MAKE SOME THING OUT OF IT!
2017 heavyweight build off entry submission thread link
http://bmxmuseum.com/forums/viewtopic.p … 0#p5846730
Re: 1987 MBK Bercy Styler
Pride of MBK from the late 80's!
Pro Member

The Gate Keeper

From: North of Reality
Registered: 2007-09-23

Offline
Re: 1987 MBK Bercy Styler
---
My Father once spoke to me and said "The way you look at your bike is the way I see My children, I look past the imperfections and rough surfaces to the beauty of the finished product."
Re: 1987 MBK Bercy Styler
hello, voici, celui que je viens d'aller chercher....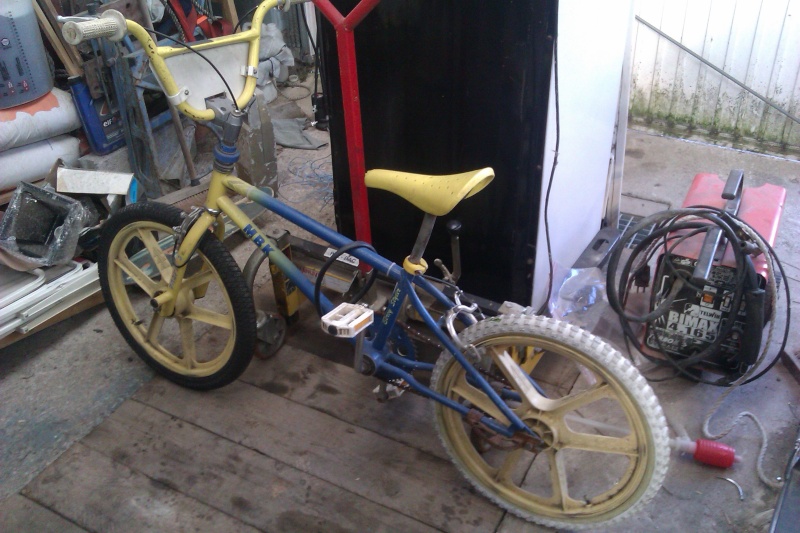 aurait tu des photos plus en détail sur le système rotor, et sait tu me dire quel typede pneus il y a d'origine, que je puisse en racheter un jeu. merci

pour info, j'ai vu que tu possédait aussi un mbk trophy (j'ai le même aussi) faut juste que je retrouve une selle




j'ai aussi un apache, je ne sais pas de quelle marque, je n'ai pas encore trouvé d'info dessus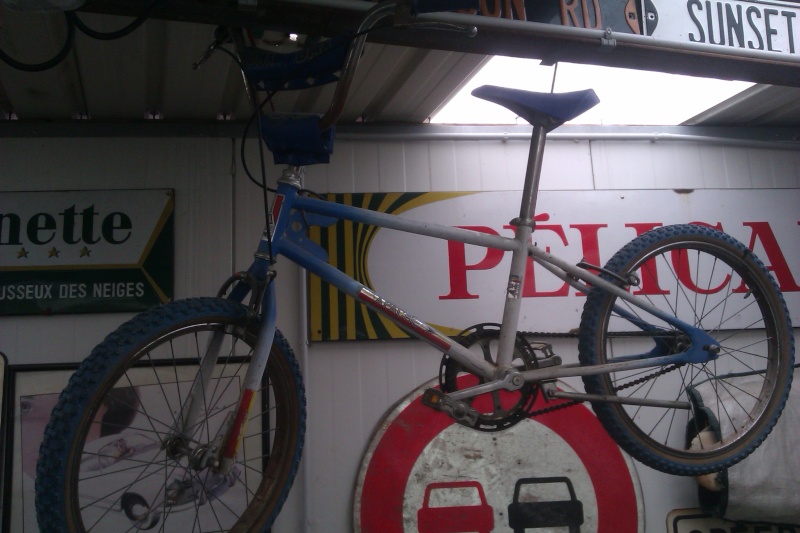 et un genre "chopper" a 3 vitesses des même années


Re: 1987 MBK Bercy Styler
Bonnes trouvailles! Le lien suivant permet de télécharger des documents intéressants: http://www.23mag.com/com/mbk/mbk.htm
Regarde également les vélos de Seb fr sur le site, il a les MBK les plus remarquables.
Mon Bercy Styler avait également des pneus dépareillés.
Ton chopper est chouette aussi.
Intermediate
Registered: 2016-06-18

Offline
Re: 1987 MBK Bercy Styler
Awsome bike! This would look good next to my polykevlar focal speakers.