1996 Redline PL-24
Expert
From: Central Texas
Registered: 2006-09-04

Offline
1996 Redline PL-24


1996 Redline PL-24

Mid school Cruiser

Redline 24" Cruiser. Redline parts are: f/f, cranks, stem, seat post, clamp, and hubs which are sealed and have hollow axles. rear is flip flop. Other parts: Tuff Neck power disc, Tec 7 grips and Odyssey seat. The rims are sun rhyno lites. Not sure about the bars.



Expert
From: Grants Pass, OR
Registered: 2007-10-24

Offline
Re: 1996 Redline PL-24
Nice Cruiser!
If you don't mind my asking, what's the serial #? I'm trying to date and id my cruiser which is similar to yours in many ways. I'm not sure if it's a PL-24 an RL-444 or a RL544? I know it's about a 97 or maybe 98 model by the date on the fork tube.

Thanks for your help,
7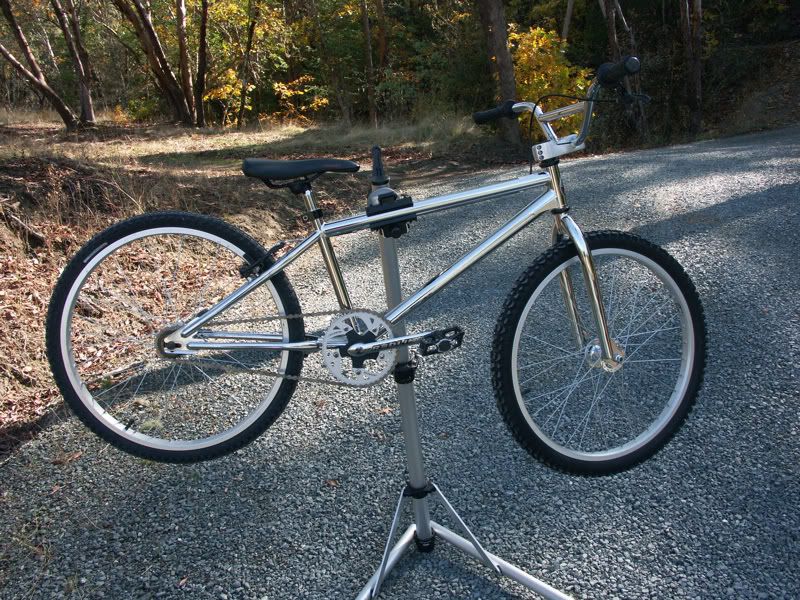 Last edited by 7berk (2007-12-05 11:12pm)
Expert
From: Central Texas
Registered: 2006-09-04

Offline
Re: 1996 Redline PL-24
Hey 7... yeah, i looks pretty similar. my s# is RMCL601502. Somebody on this sight called it for 96 - so i dont know that for sure, but have no reason to doubt it. The fact that the forks taper and the fact the RL on the headbadge is in a circle apparently narrow the year model down. the guy i bought it from called it a PL 24, but he also called it an 89, so take that for what its worth.
Pro Member

From: Florida
Registered: 2006-08-15

Offline
Re: 1996 Redline PL-24
looks pretty nice there robert
i like it i just recently got a cruiser as well load of fun to ride comfortable as all get out
its all comays fault i rode his floval flyer and it was very nice i was sold on the cruisers for sure
looks good
---
We have probably met at some bike event.

BLACK WIDOWS DE4L
Follow Me on Instagram #Scottakist
Expert
From: Grants Pass, OR
Registered: 2007-10-24

Offline