1982 Cycle Pro Blitz
Museum Newbie
From: Northampton UK
Registered: 2008-11-12
1982 Cycle Pro Blitz


1982 Cycle Pro Blitz

cycle pro fishgill

cycle pro fishgill looks like it's been dragged out of a skip
can't be many of these about though



---
Happy Days
Pro Member

Your mother's in here with us...

From: Red Light District
Registered: 2008-11-10
Re: 1982 Cycle Pro Blitz
You Gotta Clean That BadBoy Up........Here's Mine.......
~Chucky~
---
[img]http://uploads.bmxmuseum.com/user-images/22838/picmonkey-collage.jpg1_zpshb1zawse595ac8a641-830x100595acd4bd3.jpg[/img]
I asked God for a bike, but I know God doesn't work that way. So I stole a bike and asked for forgiveness............-Emo Philips
Museum Newbie
Registered: 2009-08-08
Re: 1982 Cycle Pro Blitz
I had one of these as a child in red. Its still in my mums shed, but very rough. Very rare - this is the only other one i've seen ! Worth restoring ?????????
Expert
From: WNY
Registered: 2008-09-16
Re: 1982 Cycle Pro Blitz
I have one but not a loop tail.
---
Check out "DAD'S PIT BOX"(a thread for dad's w/young racers)
Museum Newbie
From: Northampton UK
Registered: 2008-11-12
Re: 1982 Cycle Pro Blitz
Tidied it up a little ish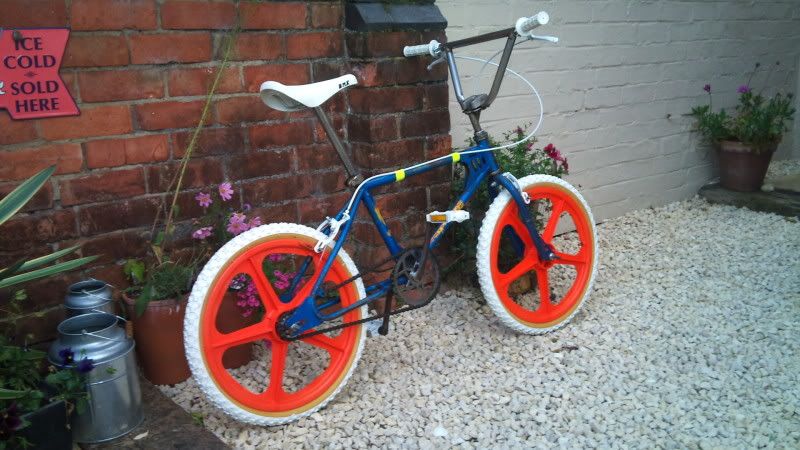 ---
Happy Days