Be proud of heavy metal / low end bikes
Banned
Registered: 2010-05-12
Re: Be proud of heavy metal / low end bikes
Roy Munson wrote:

That standard deserves some 3 pc cranks and a good wheelset
got it like that sold it .it was a 21.5 way to big for me
Pro Member

From: Clearwater FL
Registered: 2016-12-26
Re: Be proud of heavy metal / low end bikes
Last edited by Chainy328 (2017-05-30 10:09am)
Pro Member

From: Chicago
Registered: 2016-09-07
Re: Be proud of heavy metal / low end bikes
Got almost nothin in this, rides great, the GT bars make it ride better than it should.
Beat it, bang on it, loan it out. Down for a rear axle currently. Need to grab one on the next bike shop order.

Not near as heavy as some of the mid schools. I passed recently on a very inexpensive Vegas 415 with triple wall 48's - too heavy.


Last edited by Indyjps (2017-05-30 11:13am)
---
MTNBKSUK

Location: Chicago Burbs
Museum Addict
From: Parkville, MD
Registered: 2017-01-29
Re: Be proud of heavy metal / low end bikes
Here's a couple of mine, Haro backtrail x24 and '94 Dyno compe are the heavy weights. The low end model is a 1989 mongoose m1 high ten f/f setup kinda NS with 28/10 gearing.


---
Word to the wise, communication is key!

Personal will not deal with list.
Claydogg6969 - unresponsive
79supergoose - unresponsive
Pro Member

From: Ohio
Registered: 2013-09-15
Re: Be proud of heavy metal / low end bikes


My Panzer from Walmart. Got this free from a neighbor. It is HEAVY! But I kind of like the ride now and again.
WAYYYY in the black
From: Round Lake, NY
Registered: 2010-12-12
Re: Be proud of heavy metal / low end bikes
1999 Haro Supra DLX for less than a tenner at the local thrift shop a few years ago: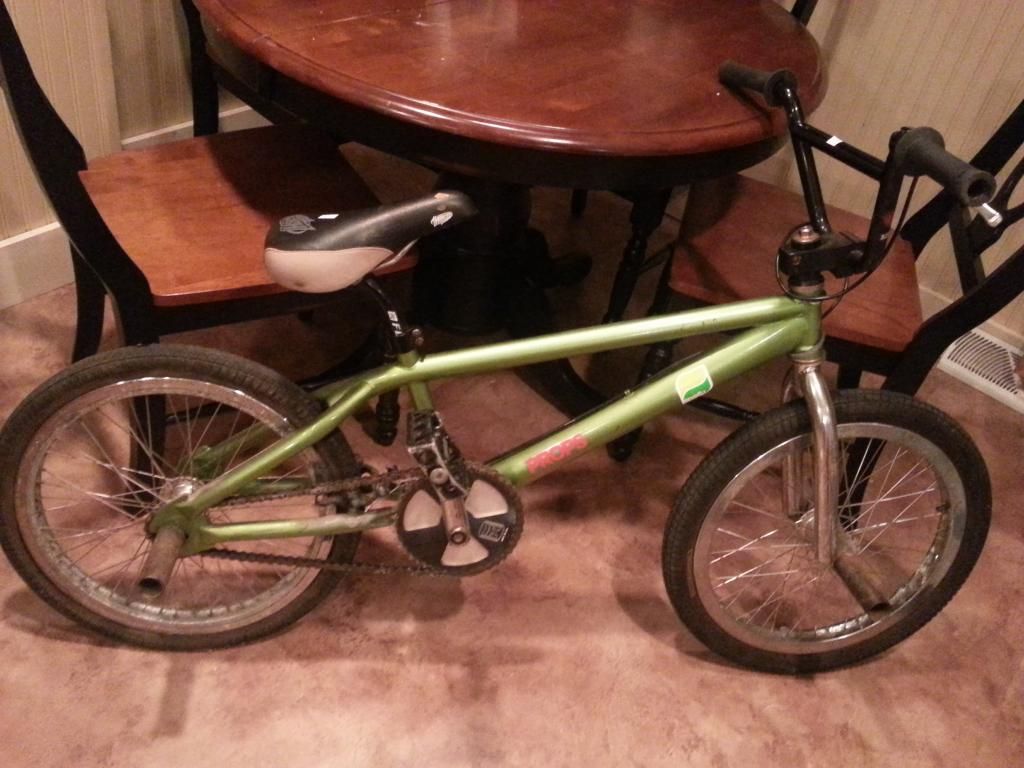 Since swapped out the Alex / Megahub wheelset for a set of Alienation 440 double wall 48h rims laced to Formula hubs. Put a Gyro on it and gave it to a neighbor kid.
---
Labor creates all wealth.