Ukai anodized gold 26" cruiser rims with SR high flange hubs
Price:

$120.00

Posted

Feb 8 '13

7:12AM PST

Shipping

Free

Ship

International

Int'l

No

Trades OK

No

Company

Category

Views

479
Ukai anodized gold 26" cruiser rims with SR high flange hubs
Rims have slight brake wear, pictures show the scratches.
Shimano 18 tooth freewheel.
Spins smooth!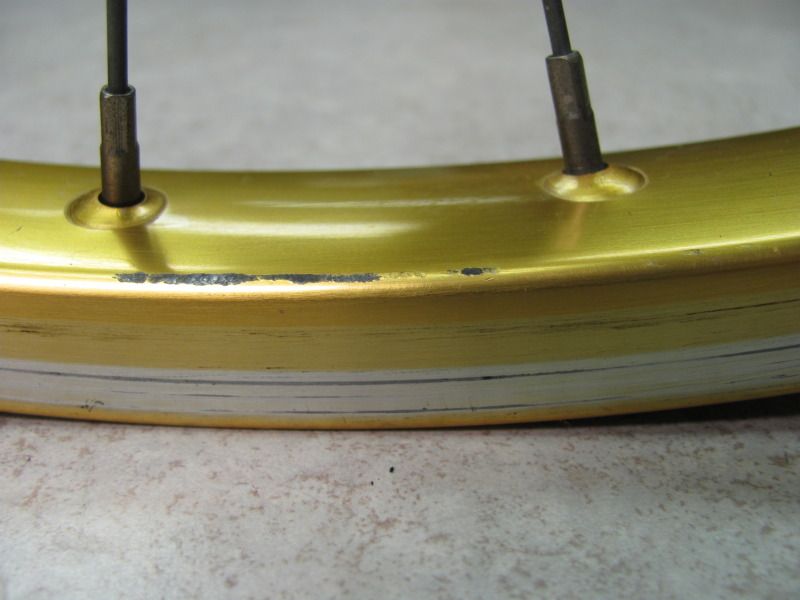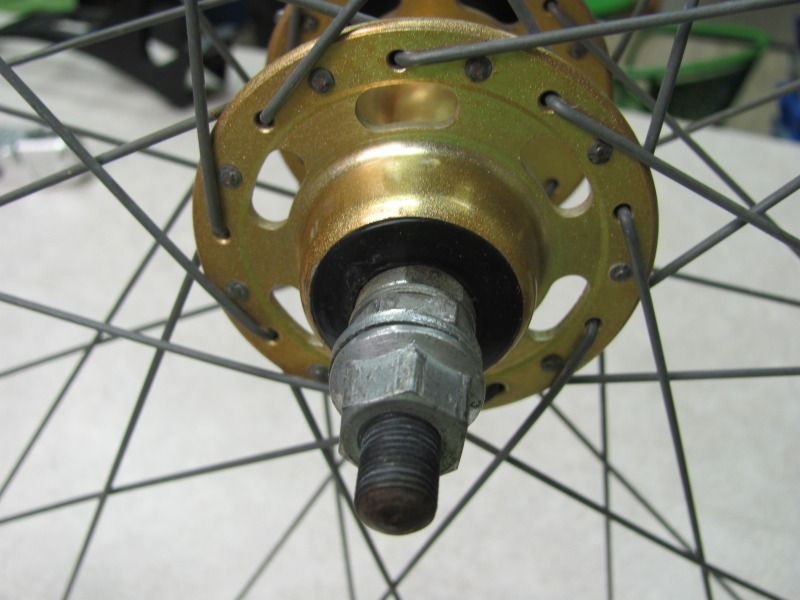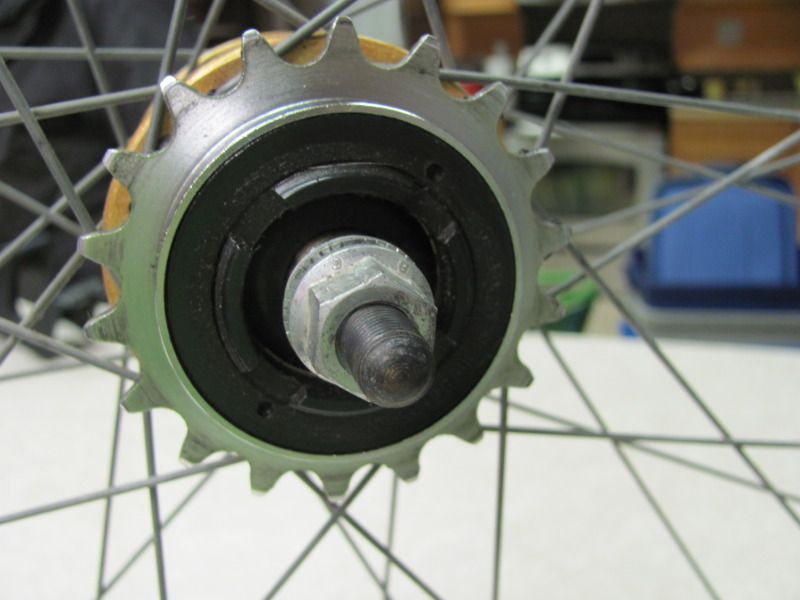 This is the worst scratch

Please put in the title of your payment what you're paying for, Thank you
Sorry No trades, or Payments!
no paying as a gift
Paypal is our only payment.
Payment to recyclebikeshop@earthlink.net
Thanks for looking!
Check out our website recyclebikeshop.net
Like us on Facebook http://www.facebook.com/pages/recycle-b … 5751564921
Seller Info
Pro Member

From: Omaha, NE
Registered: 2007-11-01
Offline
Item sold.