1985 Sumo Hard Anodized 26" Wheelset 7X Style
Price:

$160.00

Posted

May 23 '13

10:00PM PDT

Shipping

Free

Ship

International

Int'l

Yes

Trades OK

No

Company

Category

Views

413
1985 Sumo hard anodized 7X style 26 x 1.50" wheelset with SR hubs and Kenda 26 x 1.75" gumwall tires. These are in great shape and were just relaced with all new spokes. I also regreased the hubs.
Both are straight and true. The hubs spin great! Both rims have very minor brake rub. These came off of a 1985 mountain bike but will work great on a BMX bike. The hubs are dated 1985 and the tires are also from 1985. The tires have good tread. There is some minor cracking on the outer layer of the gumwalls but they are still supple and very useable. No cracks in the tread. Ready to bolt on and go. Great for a rider!



Free shipping in the continental USA!
International shipping at additional cost.
I will combine shipping on multiple items.
I accept Paypal, USPS money orders, or cash only.
No e-checks!
If you hit the buy now button be ready to pay immediately. Don`t disappear offline or I will relist the item and leave neutral feedback.
I always ship quickly. Usually the same or next day. Check my feedback!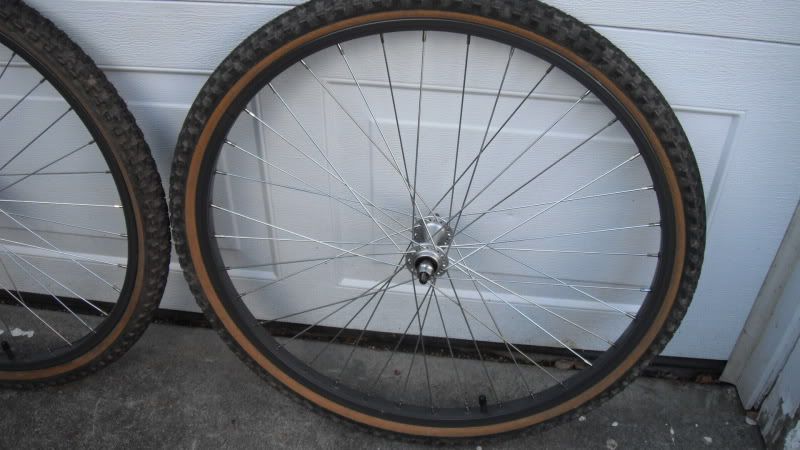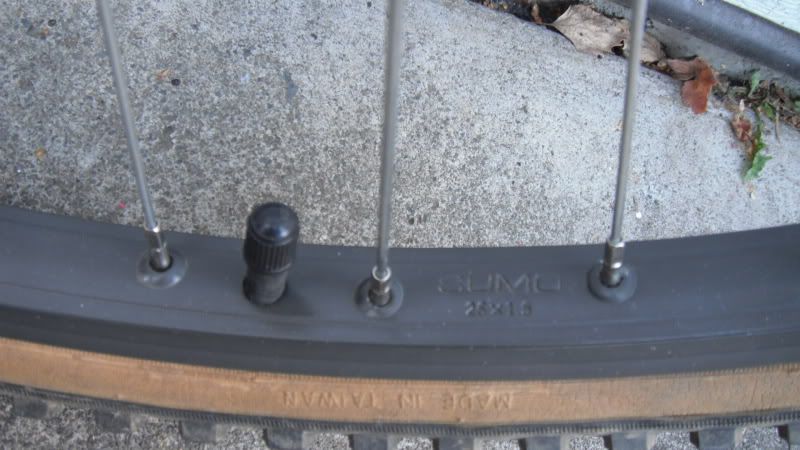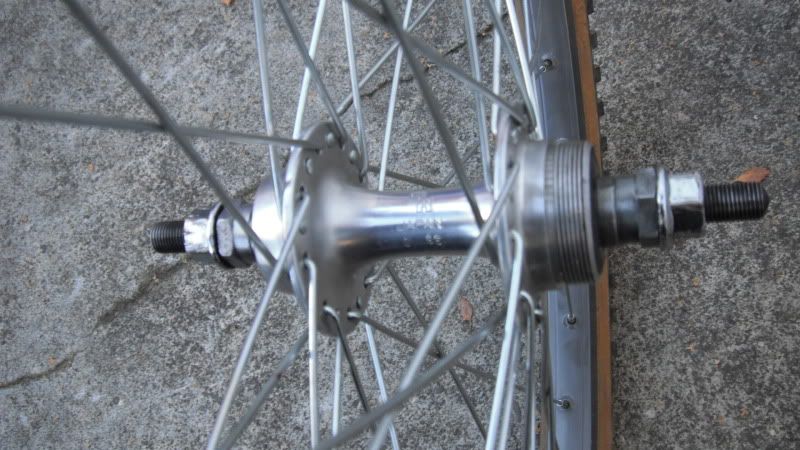 Seller Info
Pro Member

Taste My Metal

From: Portland, OR
Registered: 2006-12-11
Offline
Item sold.