1979-80 RACE INC RA-7 Sweet OS Rider- RACER
Price:

$750.00

Posted

Jul 30 '13

8:17AM PDT

Shipping

Free

Ship

International

Int'l

Yes

Trades OK

No

Company

Category

Views

1826
OK- I NeeD The Extra ROOm...I Have seen Others Selling for ALOT More than this Cheap Price...If This Goes CW PHAZE-1 Next-Maybe...Gotta Make ROOM For Some New Models...

Here Is One of My Favorite OLD SkOOL Race Bikes...1979-80 RACE INC AluMiNum RA-7...<<<MADE IN THE USA>>><<<YES YOU READ IT RIGHT>>>>RACE INC Made the Original PK RIPPER from What I've READ-Heard...All GreaT SuRviVor Stuff except for the RACe InC Forks were ReDone in Red Powder and Stickered...Up For Grabs HeRe ToDay...This is a Complete AWESOME Rider RACE INC with Some KOOL Parts Too...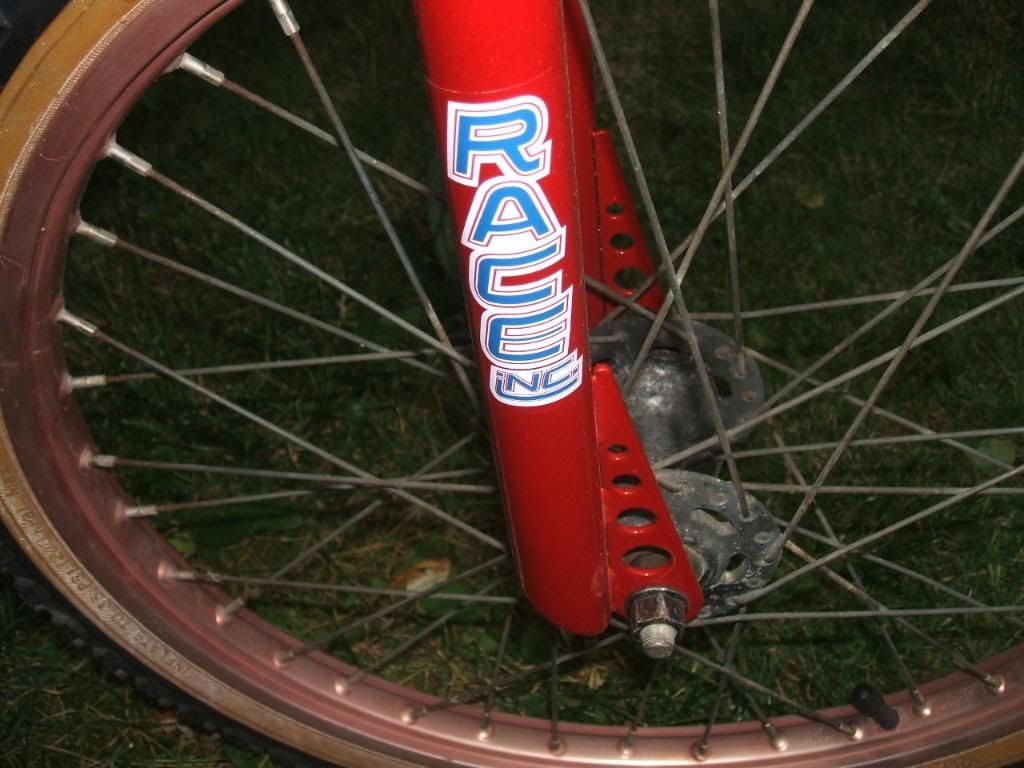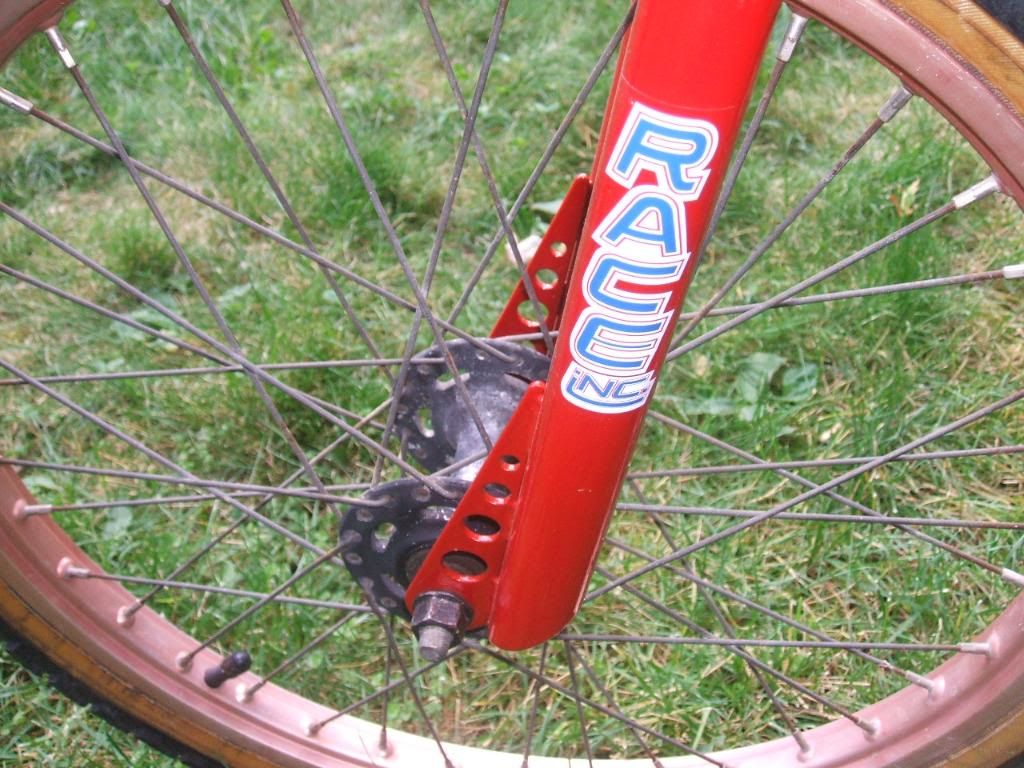 Quicke Parts Rundown...Race Inc RA-7 Frame with No-Cracks-Dents-Original Decals...RA237xx...
Mint RACE INC Leading axle Forks...Undrilled for Front Brake...Redone Red Powder with new Decals...
SUGINO 175 Cranks...Great Original Finish with 43T Cam Chainring...TIOGA Surefoot-II 9/16" Beartrap Pedals
Tuff Neck Seatclamp...Fluted Red Alloy Seatpost...ElIna Black Copycat Seat...
ARAYA 7B Rear has Dent...Faded Red with Mitsubishi Comp-3 20x 1.75 tire...WeinMann 7B Front-Faded Red with CS Comp-3 20x 2.125...Shimano 16T Freewheel...
Has Faded Red Alloy V-Bars with Generic Polished Style stem...New Black OURY Grips...DC bent Lever and Dia-Compe 890 Rear Brakes with Tuff Pads...I also Have RED DC-MX1000 Brake If Interested...
OK...This Would make a Nice Start for a Kool Refinished Show Bike or Leave AS-IS and Ride IT...I Do..I WiLL INCLude the SUGINO 3-PCs Cranks Shown-Last Pics...And TIOGA Surefoot-II 9/16" Pedals)...Or I Can ThROw In some Cheapie Cranks-Pedals for Less Too If you want...Sorry NO PART OUTS...NO TRADES...I Can Ship Overseas Only At Your Cost...I Have About 17 Bikes Already...IF YOU NEED To Make Some Lame COMMents...Do It ELSEWHERE...ThnKs...
[/b]
Seller Info
Pro Member

From: Northwest
Registered: 2006-12-02
Offline
Item sold.