Ambrosio Durex BMX Rims 36 hole hoops - 20" PRO Size - sold for display only
Price:

$75.00

Posted

Aug 30 '19

8:14AM PDT

Shipping

$12.99

Ship

International

Int'l

No

Trades OK

No

Company

Category

Views

131
Paypal only, No trades, No Offers .... Thanks!

Will come in a cardboard mailing box and packaged securely w/ tracking number

=================================

Up for sale are (2) Ambrosio 20" rims in 36 hole each.

The anodized finish is slightly lighter on one rim than the other.

Very used rims that are coming apart at the seams.
These rims are sold for display only, in non operational condition.
If you want to lace them up that's at the buyers risk.

I am not sure how far out of true they are, or if there are any major hops.

I put these on a glass desktop and the red sticker rim looked farther out
of true than the white sticker rim. They are both out of true enough to
safely say they are not straight, but not taco'ed either.

The sidewalls don't have much brake pad wear if really any.
Can't feel any major warps in the sidewalls on either rim.

The red sticker rim spoke holes are very stressed in many places
and the other rim spoke holes look decent but some stressing.

Please expect some hairline cracking around spoke holes. I can't see
any but I'm guessing they are there, especially if under pressure.

These have not been cleaned. Will be shipped as seen in exact condition.

Please look at the other (12) pictures here: https://totallyvalid.com/bmx-2/

Parts have scratches/wear/weathering/gouges/sun fading/warps/etc.

Buyer gets both rims in picture #1 for one price plus shipping.
Pictures are from the exact parts I'm selling.

These rims are already boxed & ready to ship out ASAP to buyer.

Shipping available to the lower 48 USA only via shipbikes.com, which is actually Fed-ex ground.
No APO's and no Puerto Rico. Sold as-is, I don't accept returns.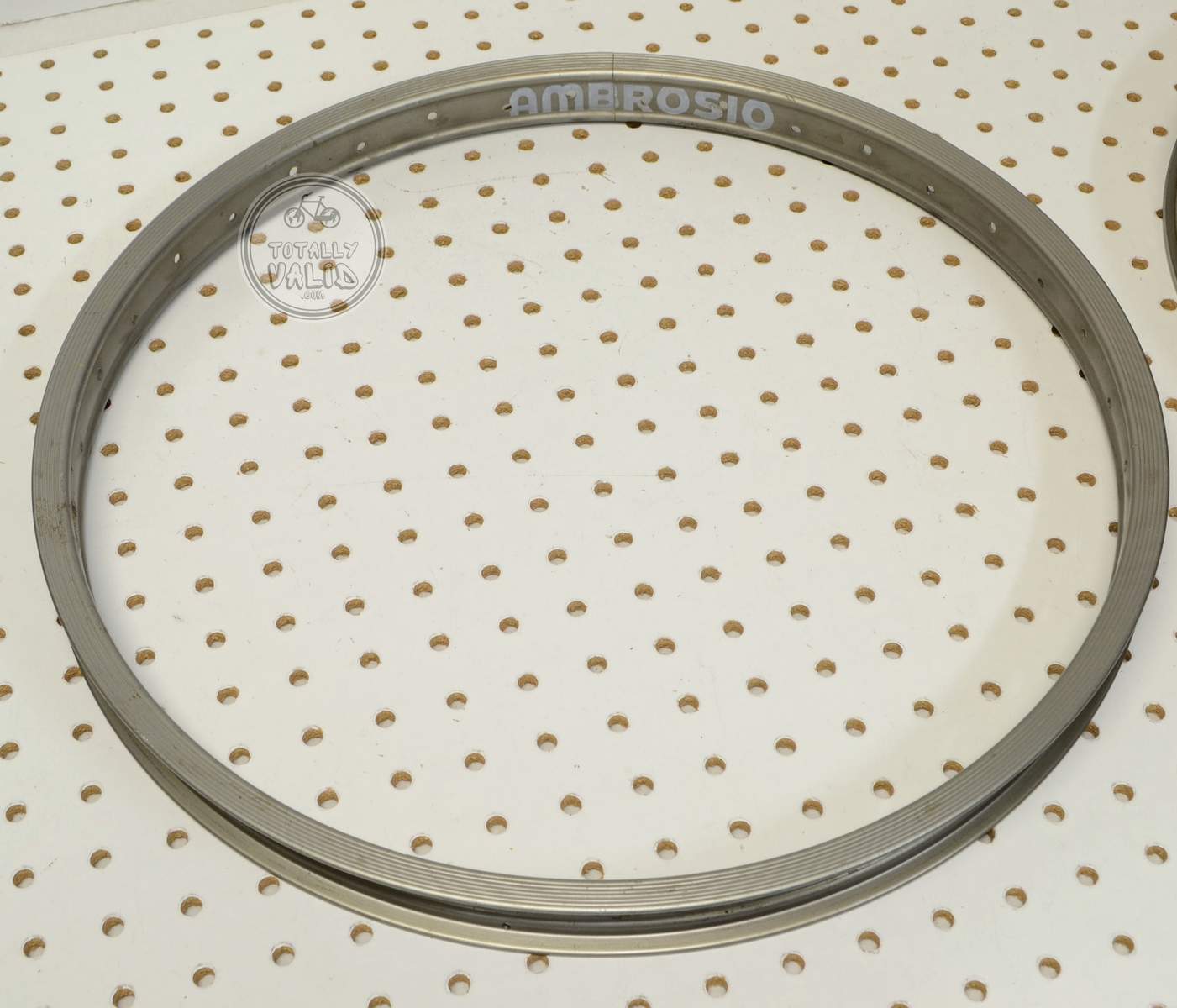 Seller Info
Pro Member

The Museum Therapist

From: PNW, Lower 48 USA
Registered: 2008-07-16
Online
Item sold to Robertlee.