3pc BMX Chrome Crank Kit-Old School American Bottom Bracket- Everything Needed
Price

$84.99

Shipping

Free

International Shipping

No

Trades OK

No
Details
Sunday Chrome Saker 3pc Crank Kit. Everything needed to do a install. Only at Melton's Cycle can you get the whole kit in one place.
This kit looks great on a old School BMX bike.Comes with American BB Cups to fit most bikes made up till late 1990s.
Finally a SEALED Chrome 3pc kit that is affordable.This Sunday kit comes with EVERYTHING needed to install.Chrome 175mm crank arms,19mm spindle and American Bottom Bracket and all hardware.***This is the best deal on the Museum!!!!!!!!!!!!!!!
This is a SEALED Bearing KIT!!!!!!!

Only At Melton's Cycle***********

ADD all this together and would be over $130.00 Retail************

Crank Arms are 100% Chro-Moly****
Whole KIT!!! Crank Arms,Spindle,American Bottom Bracket and Hardware Kit!!!!!!!!
Melton's Cycle is a rider owned shop.We only deal in BMX Bikes and Parts.
Thanks Lenny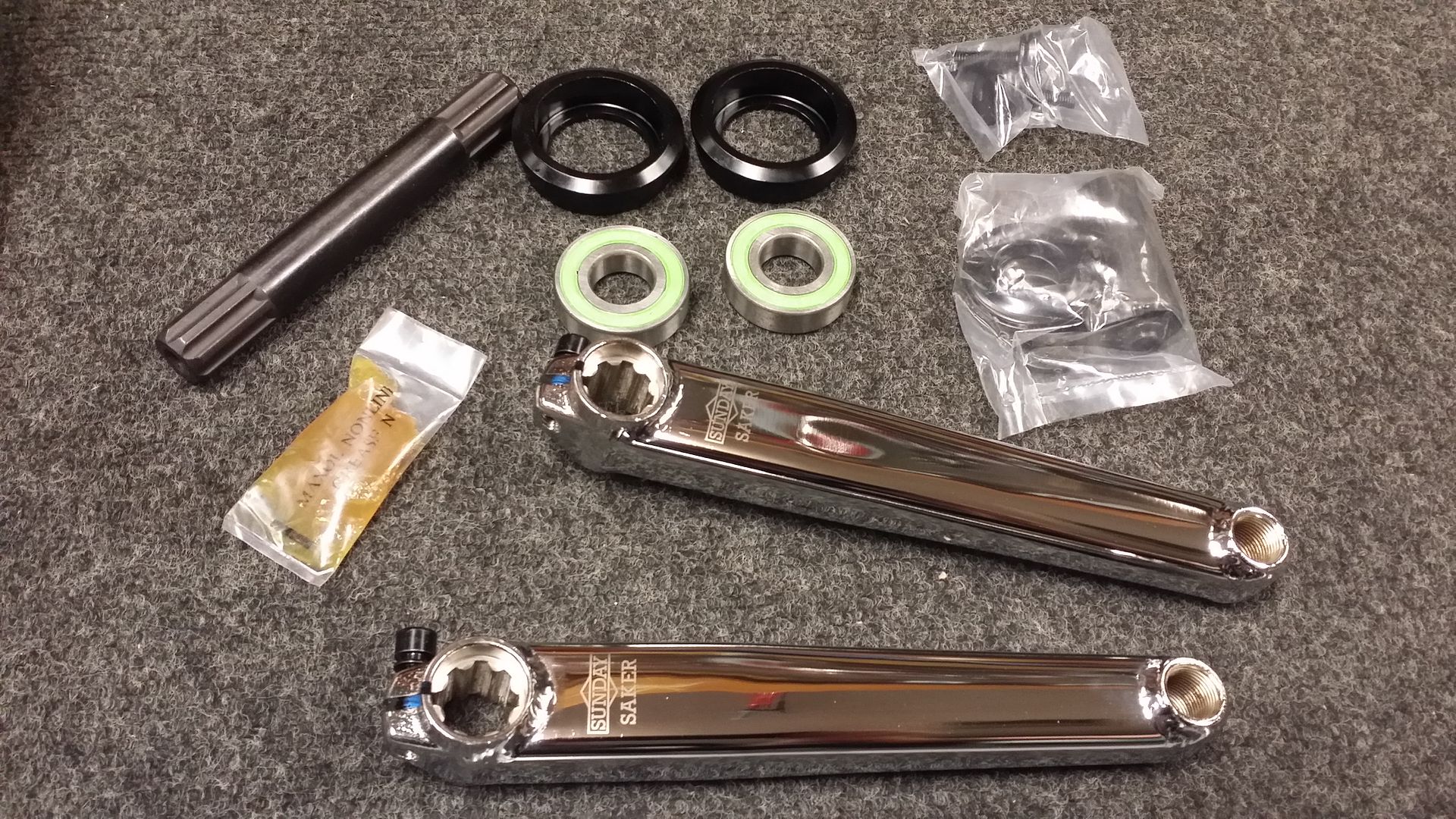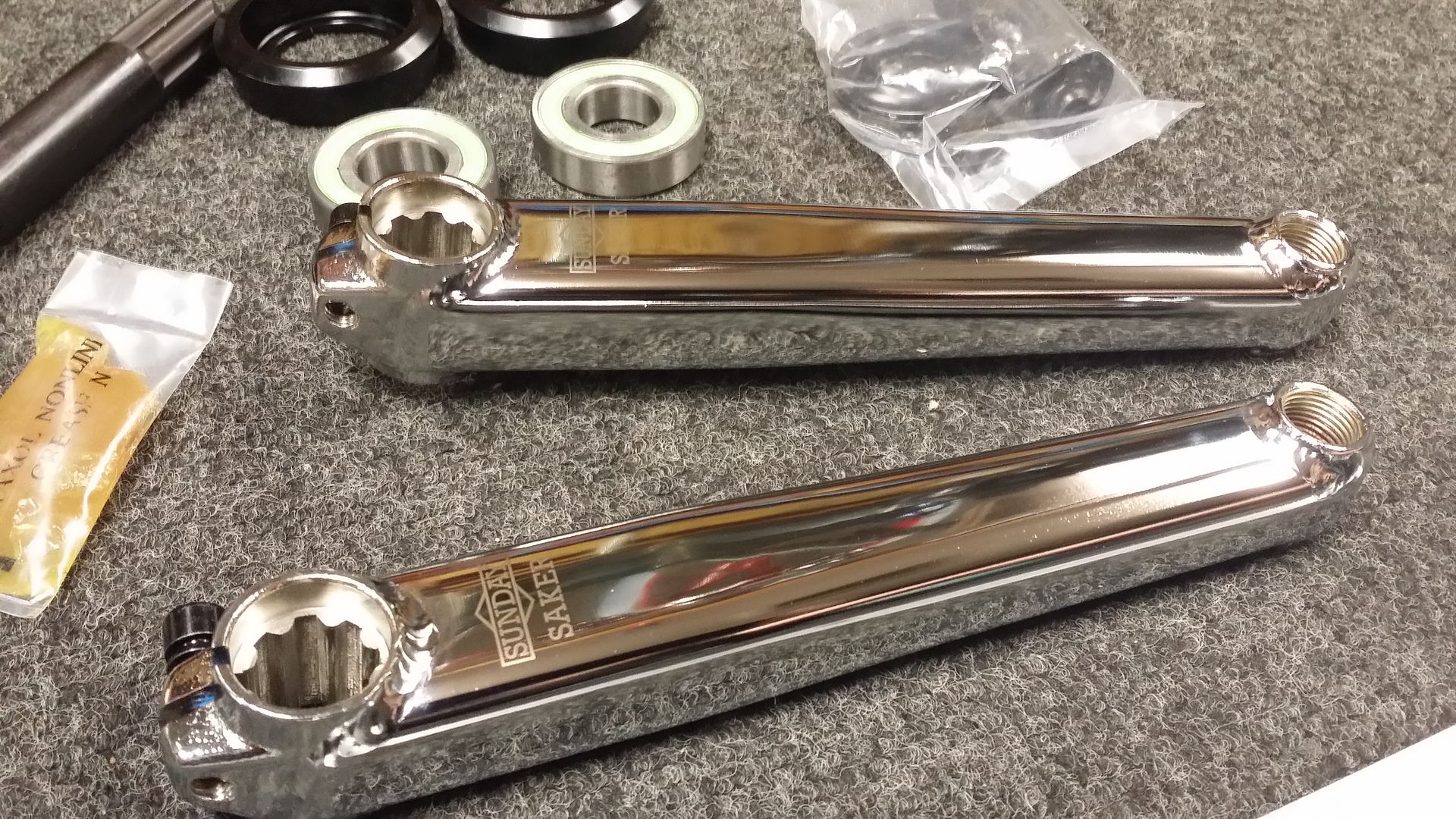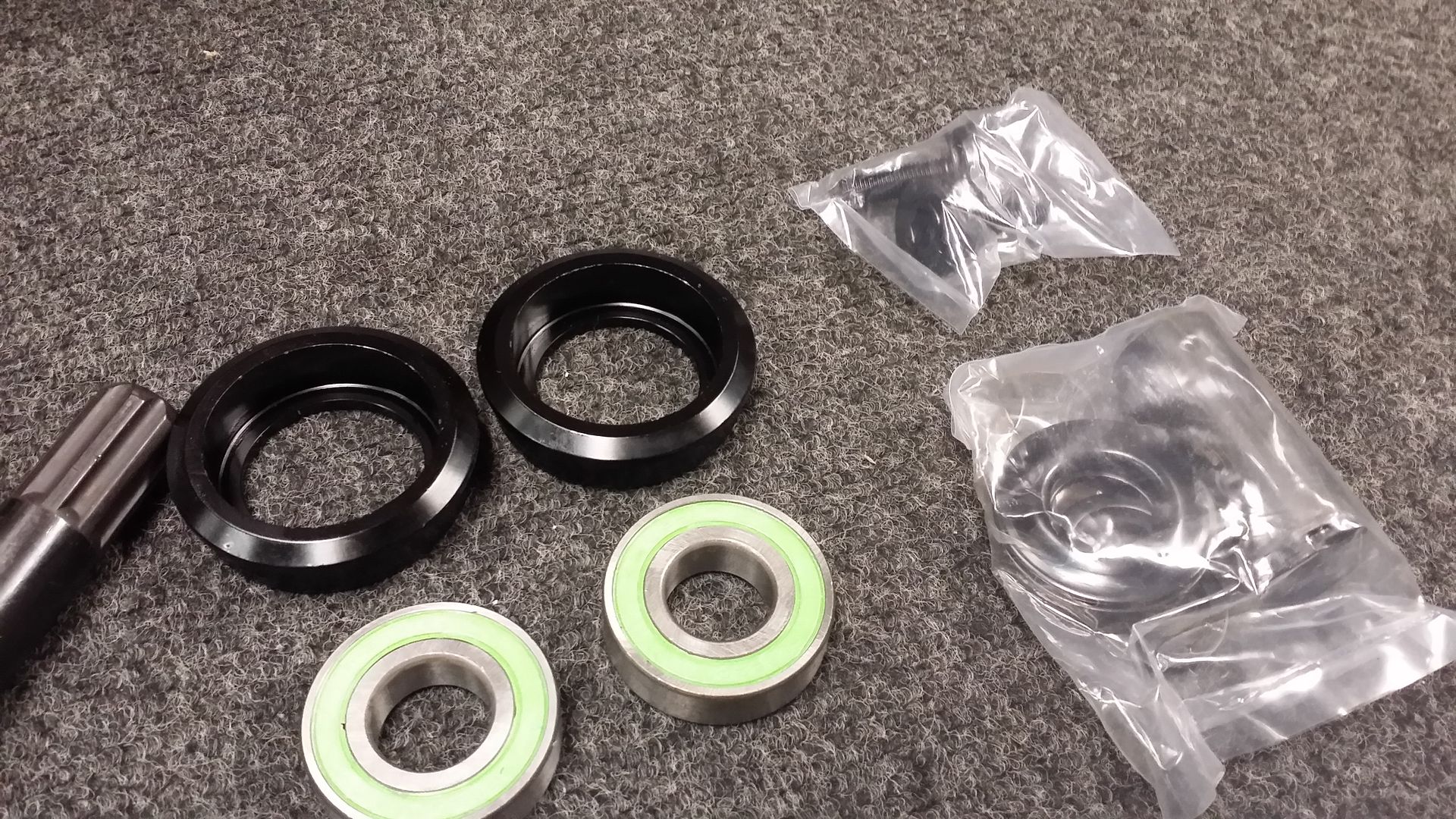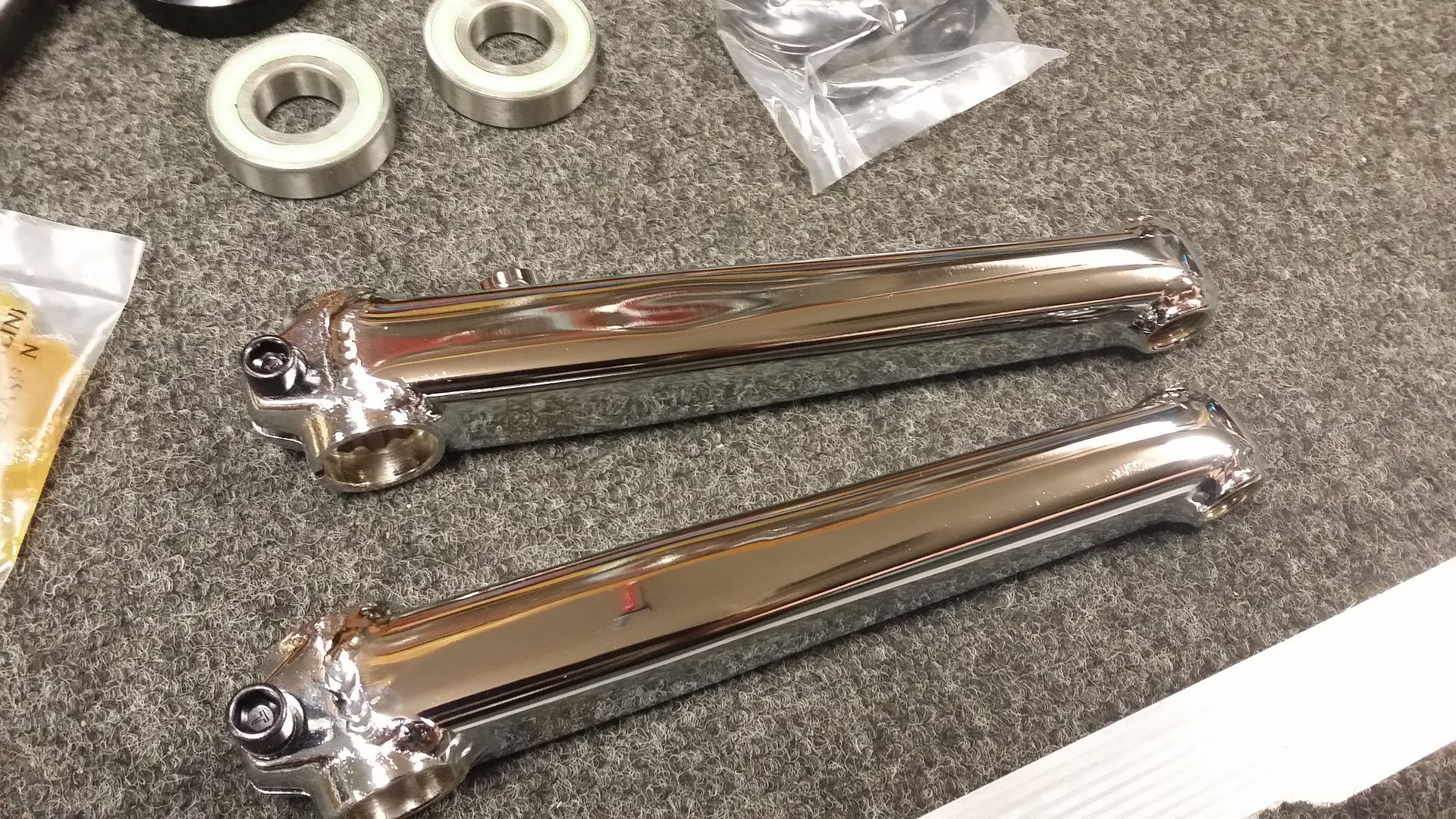 Seller Info
Museum Addict
From: Salisbury, NC
Signed up: 2009-10-02
Website

Offline