1994 Zima
British rider-made mid-school monster ... serious kit & as rare as a poor Banker.
...very lucky to pick this up ... Vert shredder Steve Geall ran ZIMA for a while specialising in creating seriously overbuilt custom frames in the early 90's... stories go that only about 80 were made and a handful survive.
Each frame was specifically made for the person buying it - there's no seatpost or clamp so you had to order the seat tube at whatever height you wanted. Each frame was also stamped with the buyers initials ... AP in the case of my frame and 10 for the 10th frame built.
Zima's were reviewed in Ride BMX October 1993 & Dig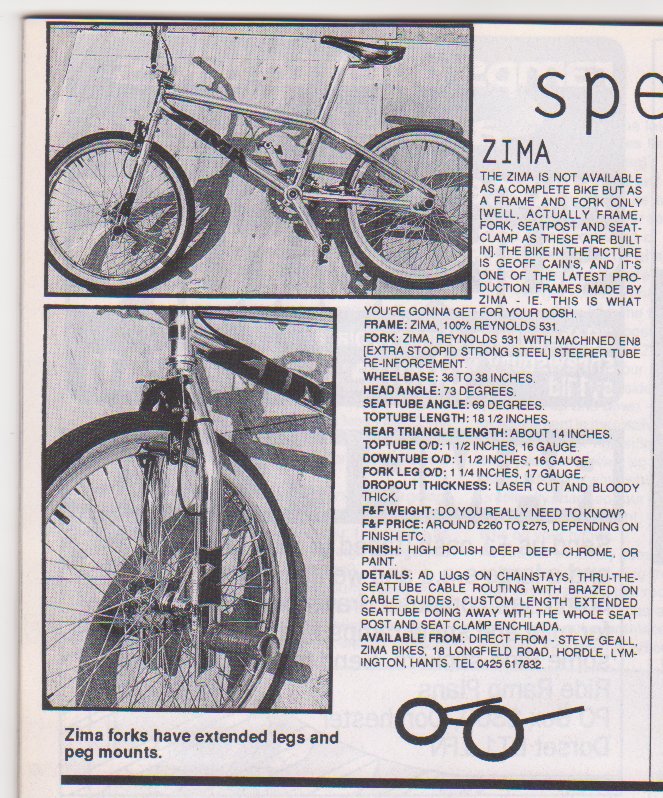 Submitted by ED209
Freestyle / Flatland
Company: Zima
Wheel Size: 20"
Headtube size: 1"