Venusia Bike (1999–2010)
Venusia bike, a new mark French 100 % bmx, which saw in the daytime at the end of 99, is managed by riders professional and fascinated of bmx. The purpose of this company is to propose of the French, high-end material, conceived and studied by pro-riders.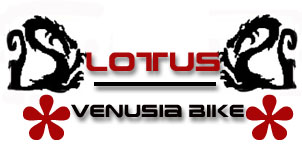 Manu Massabova said : I create Venusia Bike, a subsidiary bmx of the mark Tera + who makes scooters and machines of glide, I draw several rooms as the frame Lotus which is a success, we sell 30 frames and we had 100 of it in command, but Tera + depose the balance sheet because of the shisterbike which are a failure !