1981 Torker 26
Low serial # replica of the 1981 BMXA Clint Miller Torker
This was one of my grail bikes..I remember seeing this bike in the September 81 Bicycle Motocross Action.. "Clint Miller and the new Torker Cruiser"..When I was a kid,I REALLY dug Torkers(AND still do!)And read that issue until it was falling apart..
Fast foward to 2014 I was feeling the itch to build this replica for a while and finally located a chrome frame(With a LOW serial #!)
Then I slowly and painfuly collected the parts to build the bike,and had to decipher colors from the black and white magazine pictures..there were only a few color ones to go by.The rims,pads,chainwheel,and tires were NOS.
Im pretty happy how it turned out,I wanted to get it as close as possible..(Mr.Miller?would you like to chime in?)..Some parts were hard to find in ANY condition!Hope you guys enjoy!Thanks.Jeff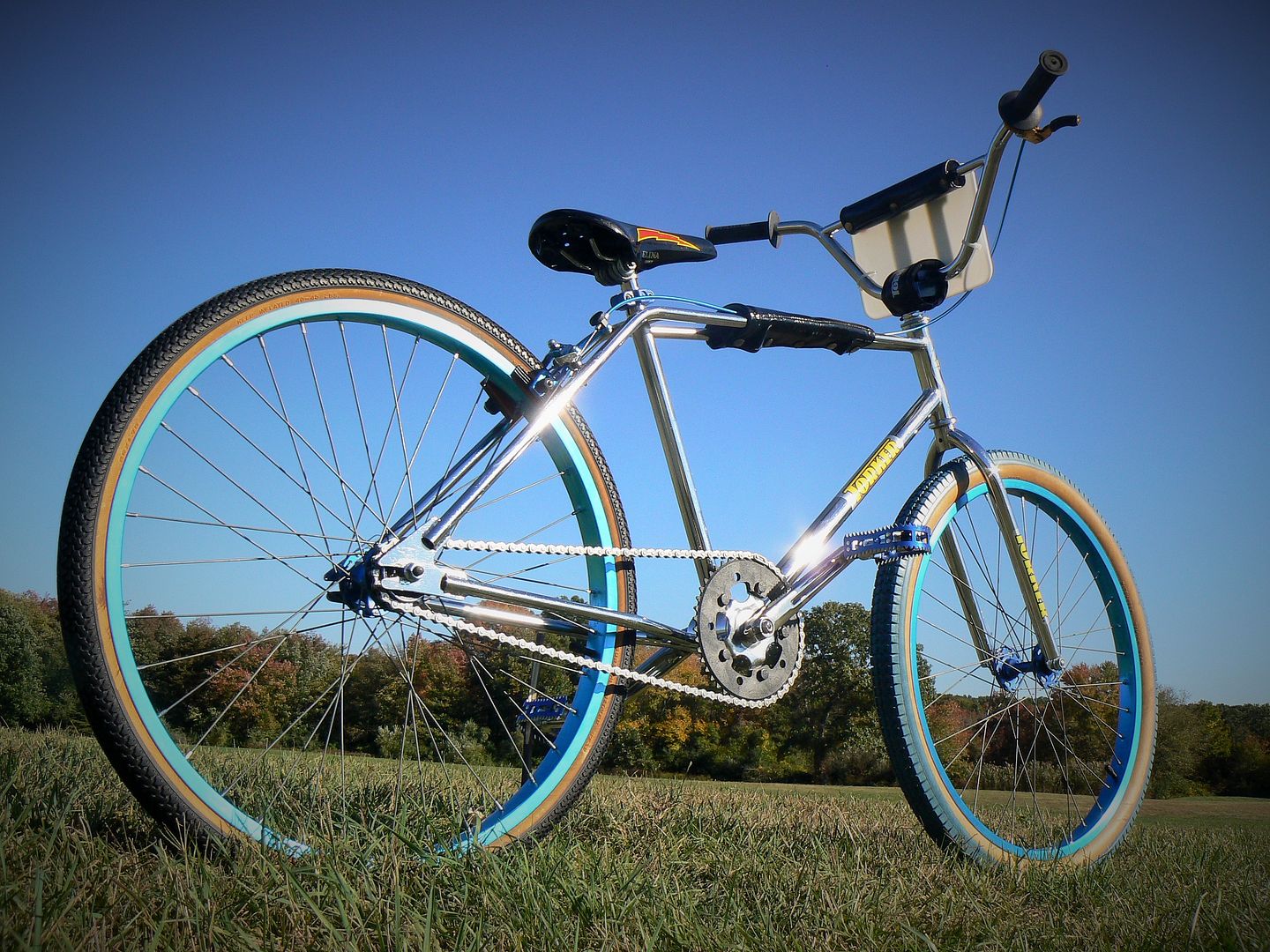 Submitted by bikesnbuses
Race
Company: Torker
Model: 26
Wheel Size: 26"
Headtube size: 1"
Details 26"Torker cruiser frame/fork Tange headset Torker 6 bolt stem Torker handlebars Oakley .5 grips Ukai rims Shimano high flange sealed hubs Dia-Compe 1000 brake with Mathauser pads and Shimano DX lever Black Mitsuboshi Silver Star rear 26x1.75 Blue Mitsuboshi Silver Star front 26x2.125 Filed MKS BM-10 pedals Red Line Flight cranks 180mm Red Line bottom bracket Addicks graphite 44 T chainwheel Shimano 20T freewheel HKK nickel chain Elina Lightining seat Chromoly seatpost Addicks seat post clamp Torker pads