2014 Stolen Gold 24
The first of it's kind. Stolen Bike Co Gold 24.
Interesting story on this one. Been really interested in this frame/fork set-up since I first saw it. I LOVE my Saint XLT but this seemed to have more of what I want out of a 24" bike. Longer top tube. butted top and down tubes. D shaped chain stays for more tire clearance, etc.
I had gotten word of a "sample" frame they had and long story short, here it is. The bottom bracket is stamped "cherry" and has one of their Cherry frame serial numbers. I guess the deal is that for the sample frame, they just grabbed a Cherry BB instead of stamping a new one before they put it into production. lol Whatever. May make mine more of a rarity.
Stolen Gold 24 frame
Stolen Gold 24 fork
Stolen Cell bars
Stolen Stratos stem
Odyssey Pro Headset
Stolen cranks
Stolen Cartwheel 25t chain wheel
Odyssey Twisted PC pedals
Odyssey grips
Stolen Joint HP 24 tires
...etc
And I just borrowed the wheels from my WTP Atlas for now. Still waiting on the wheels for the Gold but I wanted to ride it!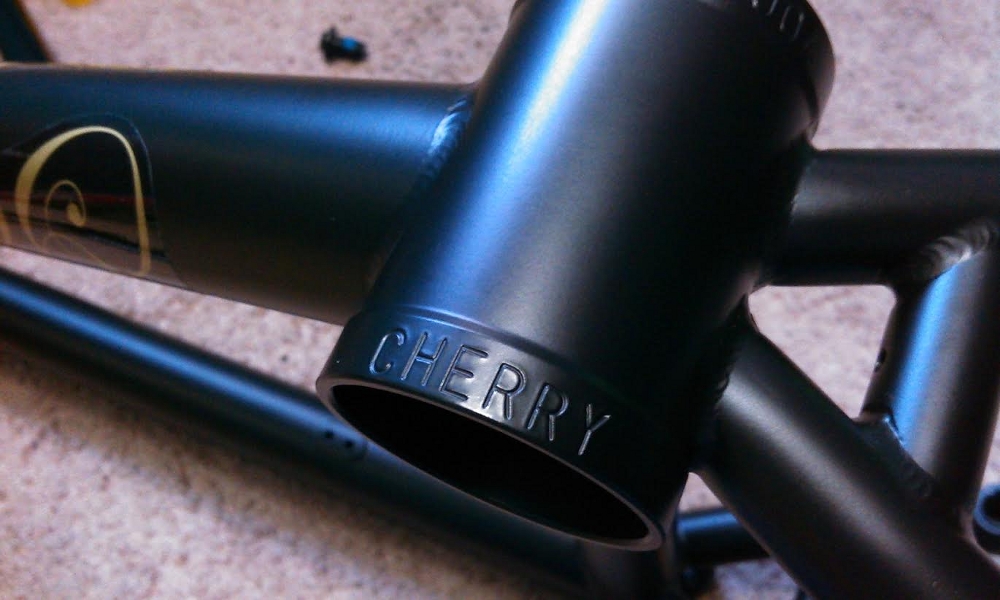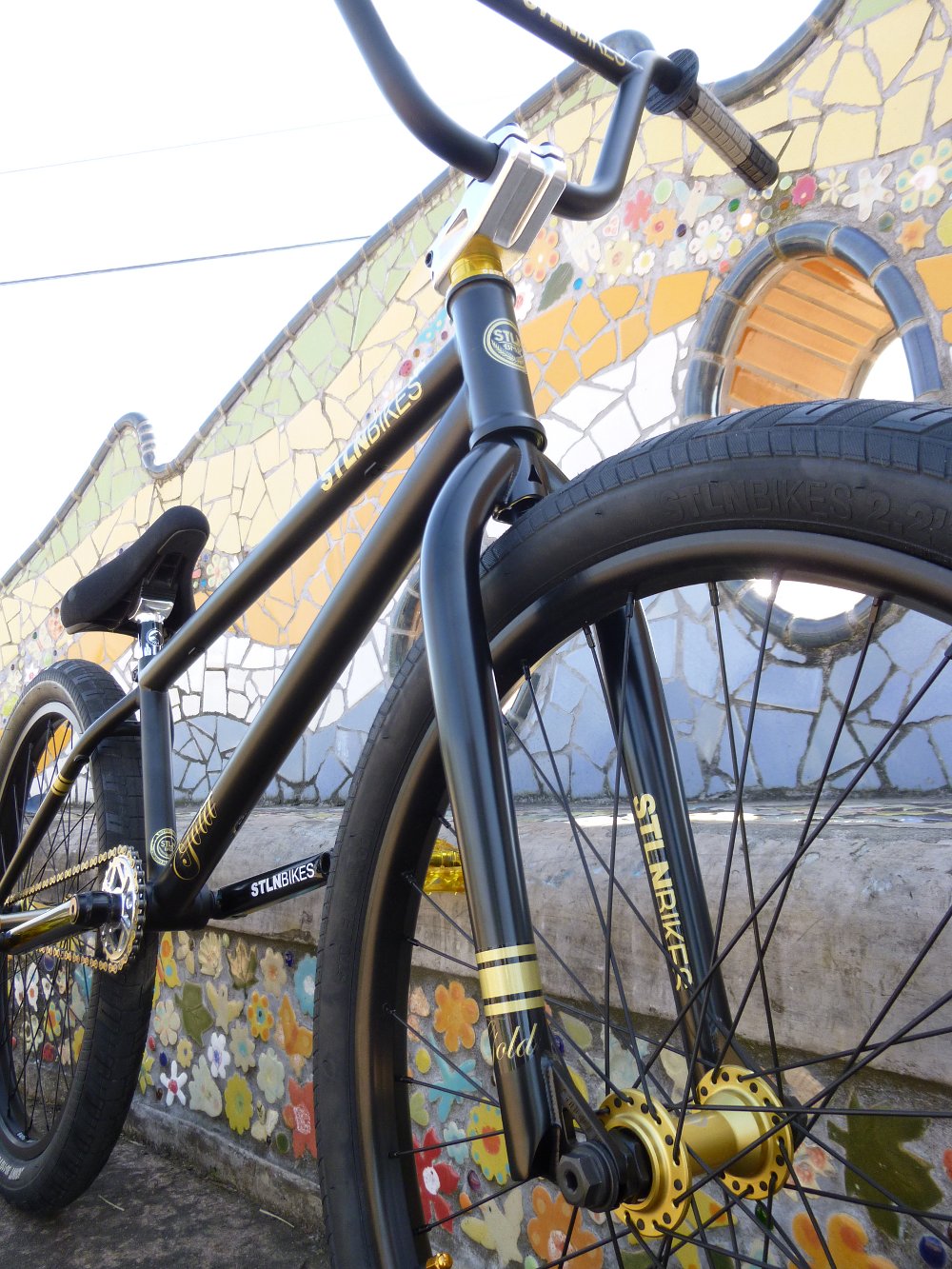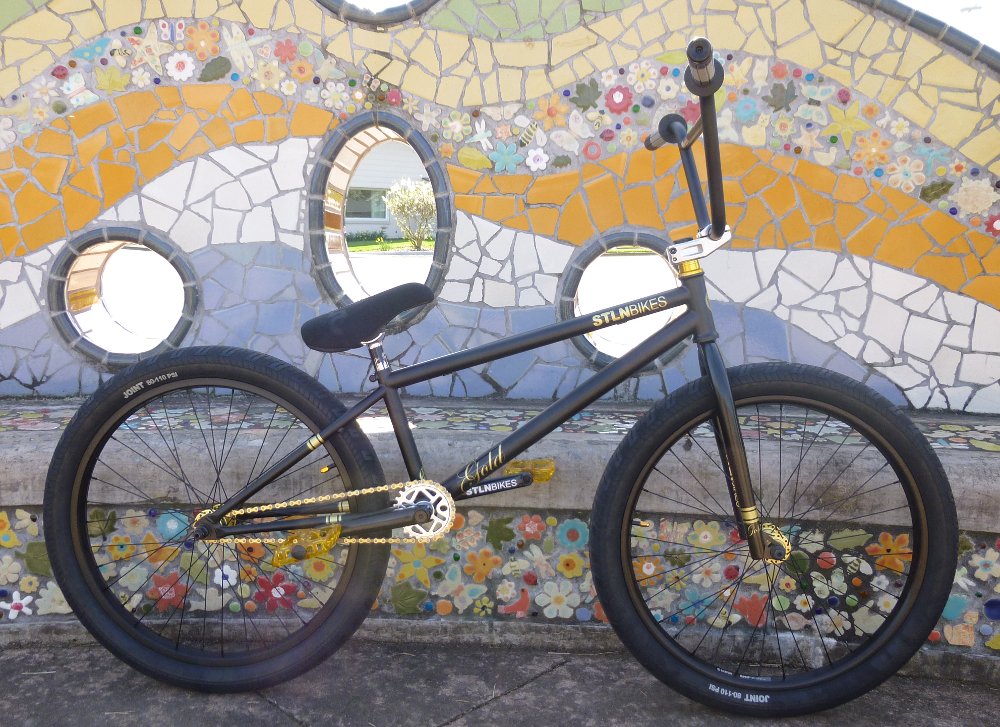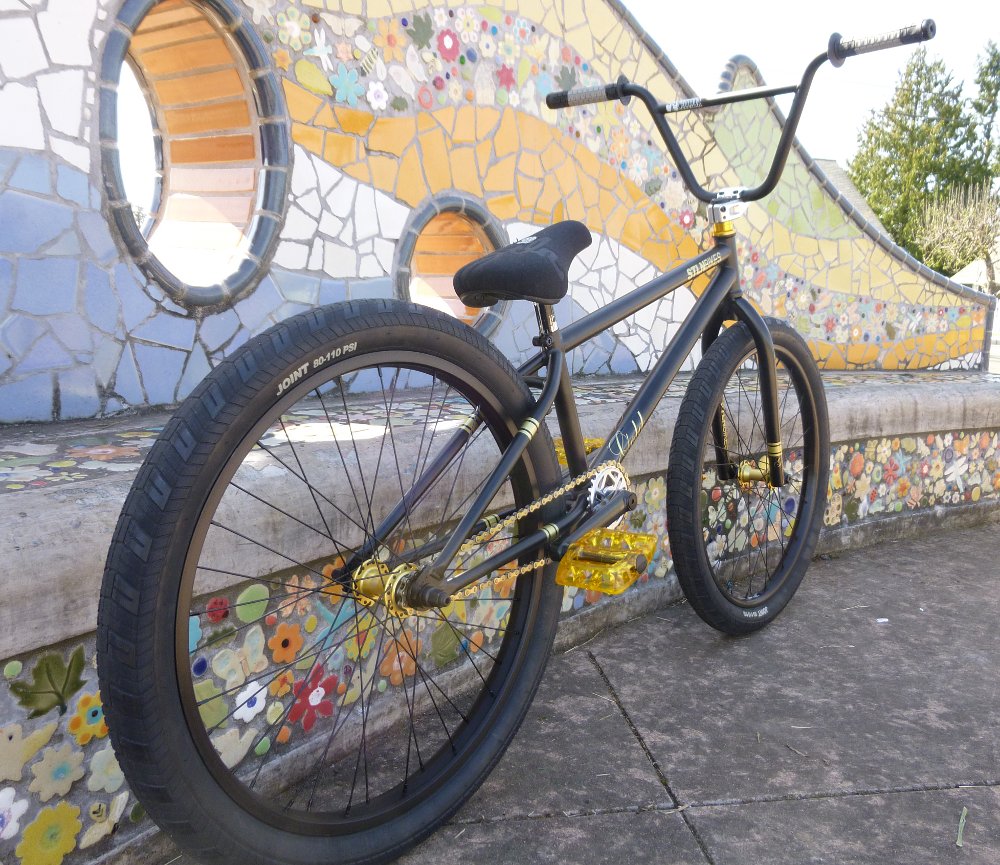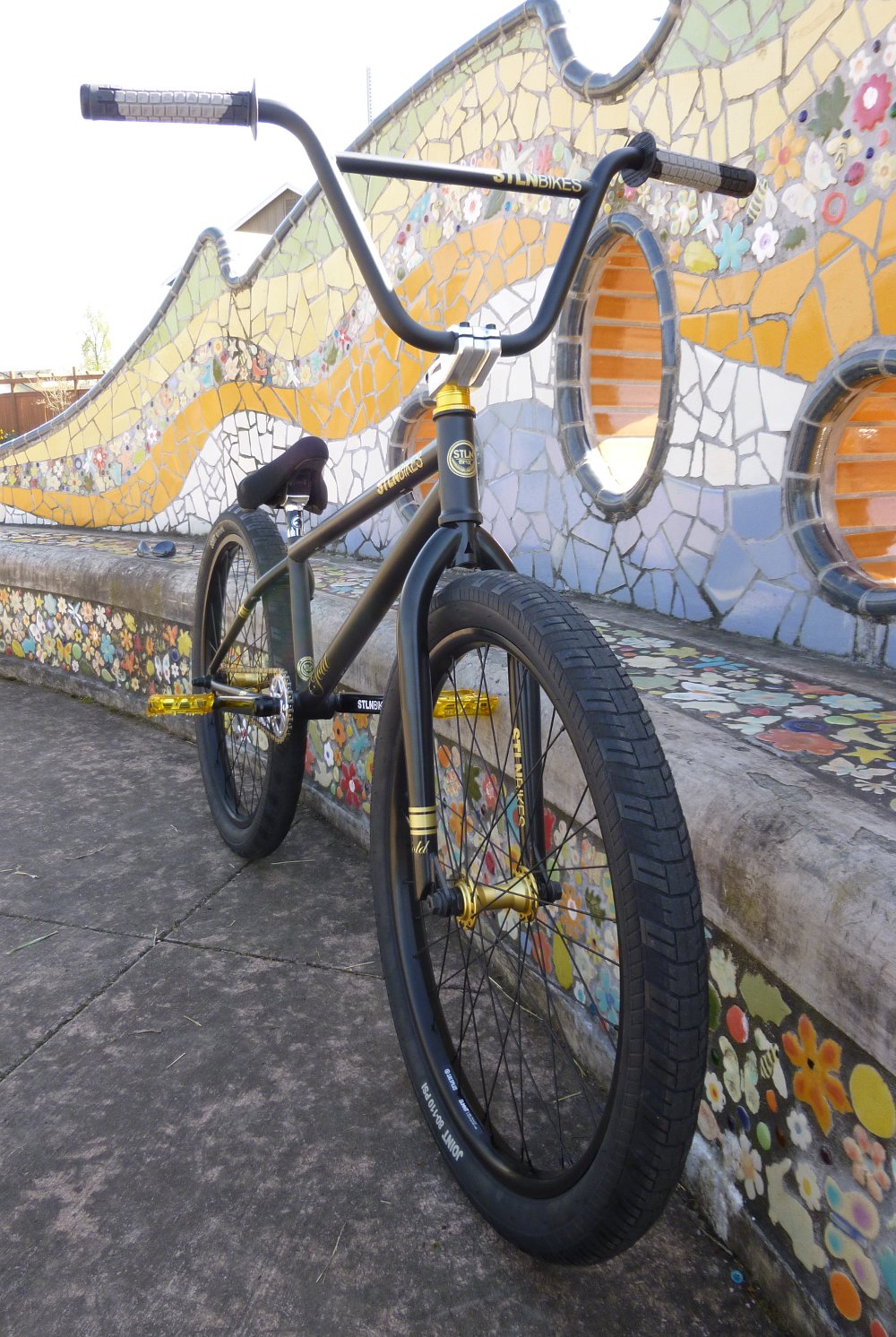 Street / Vert
Company: Stolen Bike Co.
Model: Gold
Wheel Size: 24"
Headtube angle: 74.5
Seattube angle: 71
Toptube length: 21.75
Headtube size: 1-1/8"