1981 Raleigh Mite-Y-Mag 16
Rebuilt to it's Former Glory!
Picked this up off a local buy and sell site. I already owned one the same in nice survivor condition but seeing how I have two sons only 1 year apart I figured I should grab the second bike also. This bike was in horrible condition when it came to me, but the foundation was there and intact with potential. It was missing the stock TT pad, pedals, and seat, and also had bent forks and a bent handle bar. The original finish was total scrap and all other remaining parts were in need of major restoration. I striped it down and began by straightening the forks and bars. Once that was complete I primed and painted it back to it's original color and restored the skyway's by scrubbing and redyeing. Then I set out accumulating parts for the build. I managed to find NOS original grips, pedals and seat and was also able to find a set of NOS Kenda comp 3's. To finish this little beaut I replicated the original graphics, made a custom pad set to replace the original, and fit it with a Uni number plate and dice caps. I think it turned out mint! Can't wait for my boys to be old enough so all 3 of us can go for a ride in style on our old school BMX's. F*#K Yeah!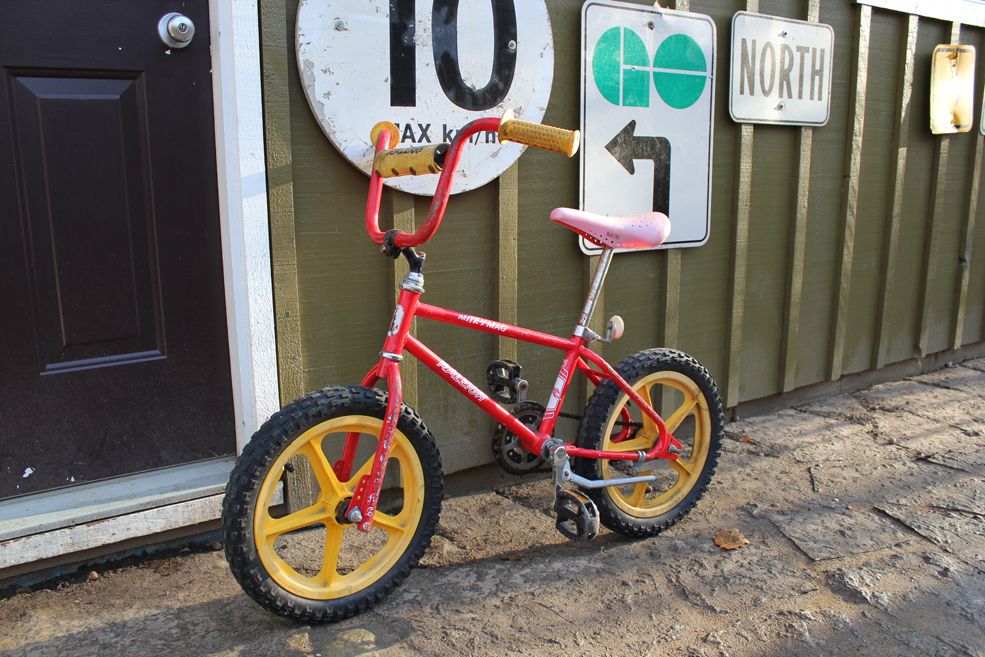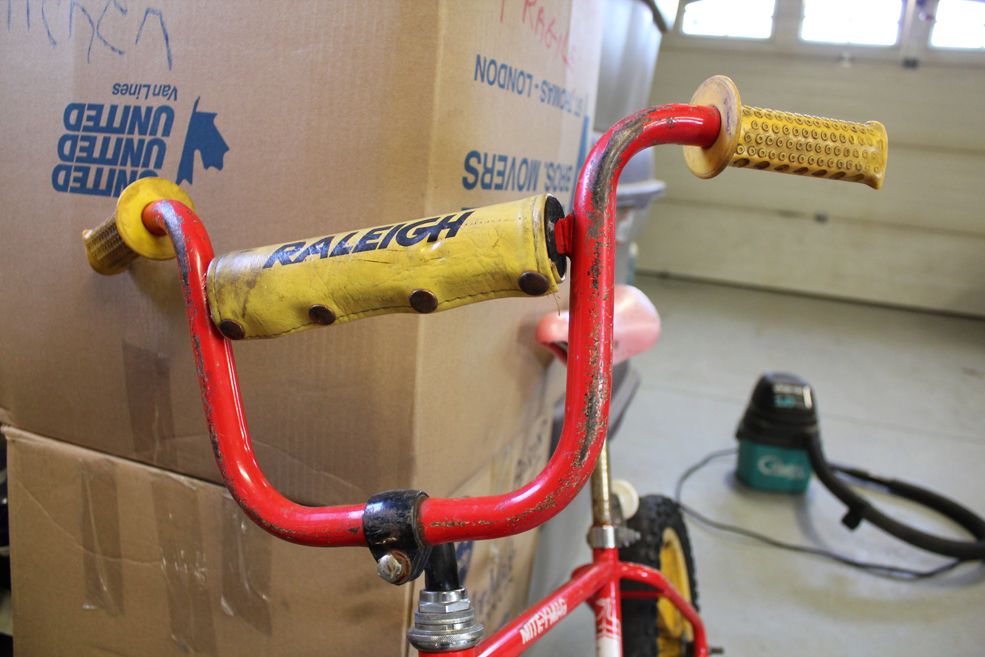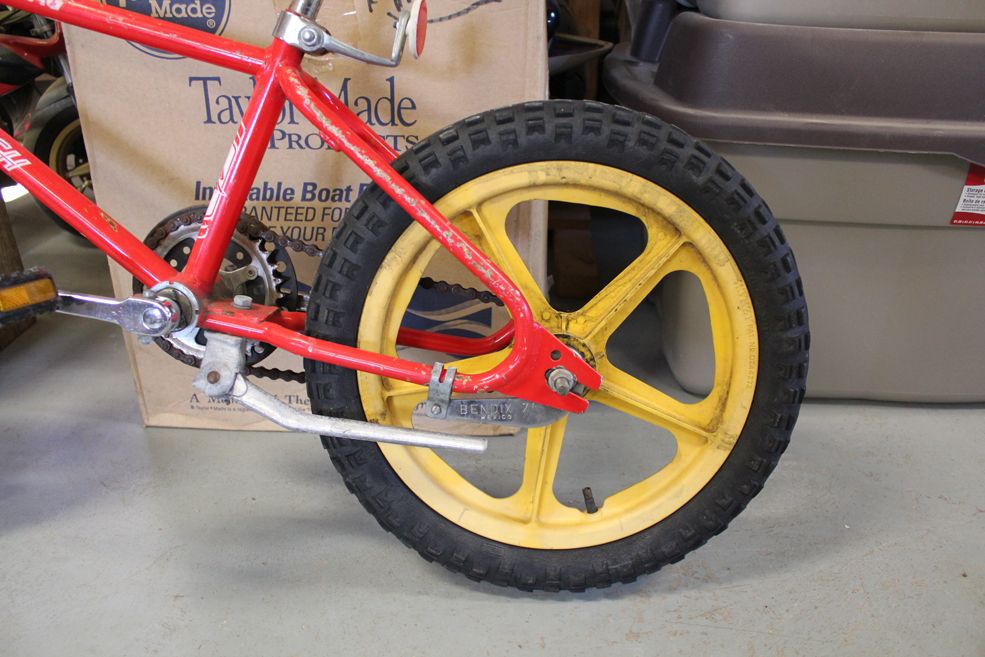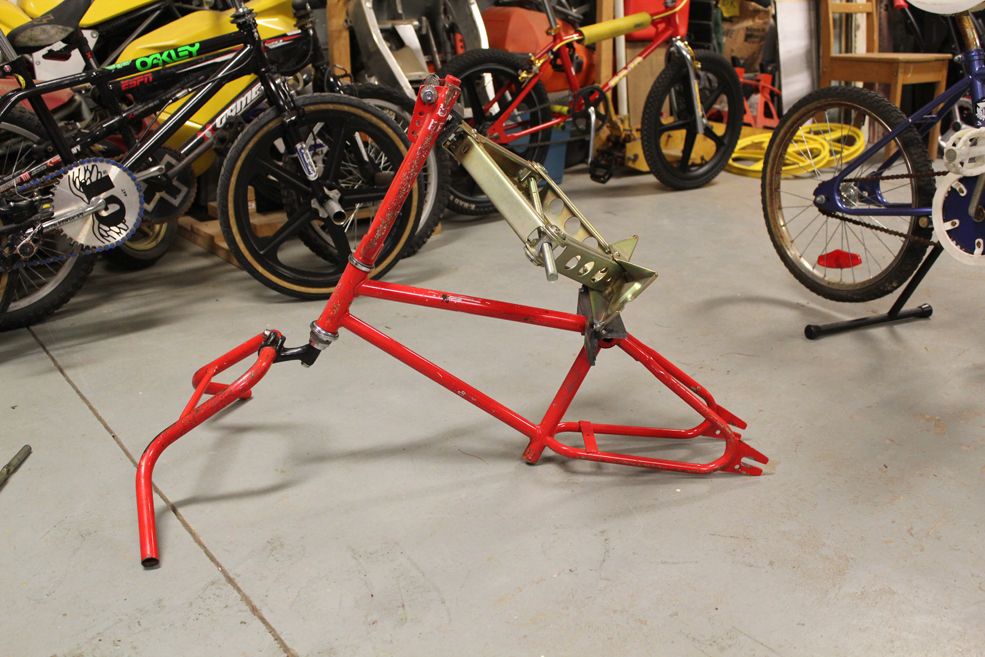 Submitted by aballer