1986 Profile Racing Shelby James Replica
Built to represent the Freestyle BMX June 1986 issue Test.
This bike is built to spec from the Freestyle BMX June 1986 test of the Profile Shelby James Champ Pro Mini. **I really need blue, Alloy 20x1.50 rims, which are very hard to find**. Other then that, this is built to exact parts break down in the test. I used all used parts, because I chose to keep the screwed up original decals on the frame. This frame also has the 7/8 top tube, and 7/8 seat post tube (same as the mag mini) Because of the decal condition,this build is to reflect that after the test shoot, this bike was ridden around for a while, then put up in the attic for 20+ years, only to resurface now, as it is above (and below).
Components:
Frame : Profile Shelby James chrome-moly
Forks : Profile Shelby James chrome-moly
Handlebars : Powerlight Midi's, kinked ends, chrome-moly
Handlebar Stem : Pro Neck, aluminum & chrome-moly
Grips : Mushroom, rubber
Headset : Hatta Steel
Rims : Ukai 20x1.50
Hubs : Suzue, alloy, sealed bearing, low flange
Tyres : Mitsuboshi Compettion III 20x1.50
Brakes : Dia Compe MX 1000, centering III
Brake Lever : Dia Compe Tech III
Brake Pads : Dia Compe
Pedals : KKT Lightning
Cranks : Takagi Ultra Dyno, forged alloy, 170
Bottom Bracket : Hatta Steel
Front Spocket : Pro Neck USA, 42T
Spider : Takagi, alloy
Rear Sprocket : Suntour MF-1000, chrome, 16T
Chain : DID 8/32 inch
Seat : Uni No 1 (built in seatpost)
Seatpost Clamp : SR, alloy
Pads : Cal Lite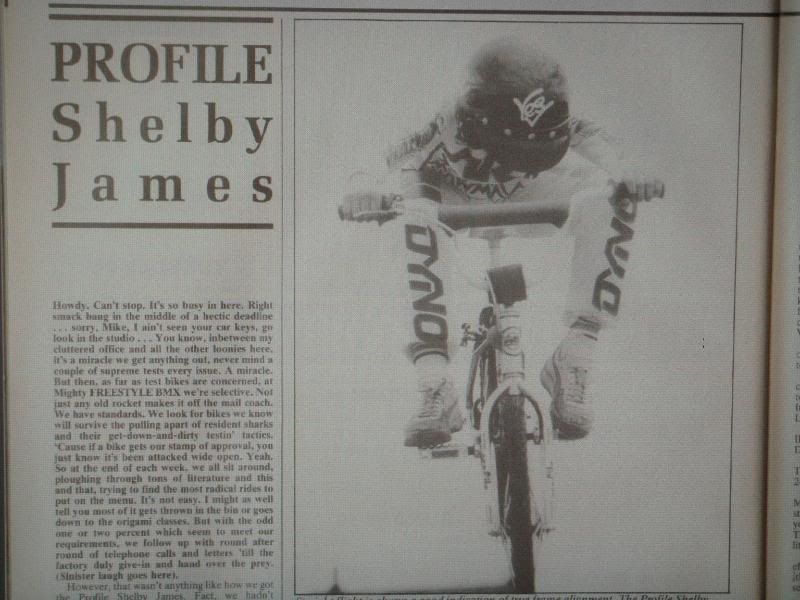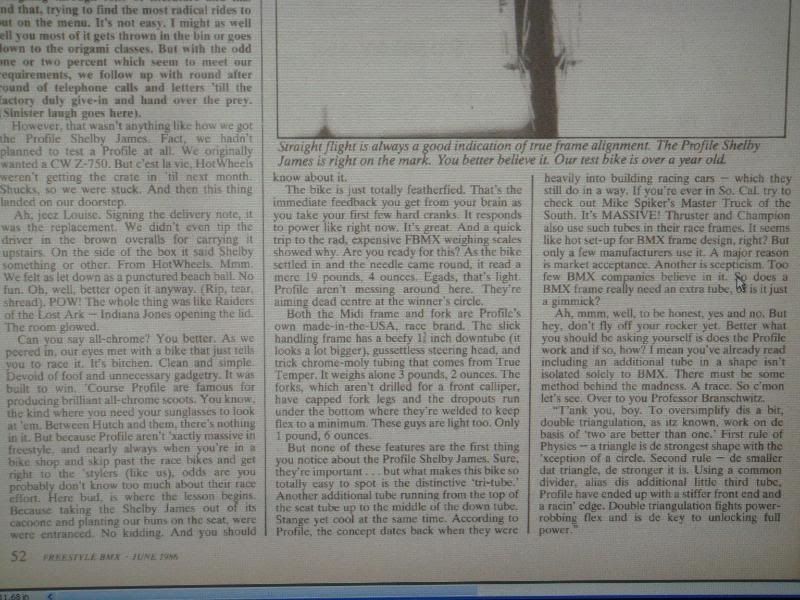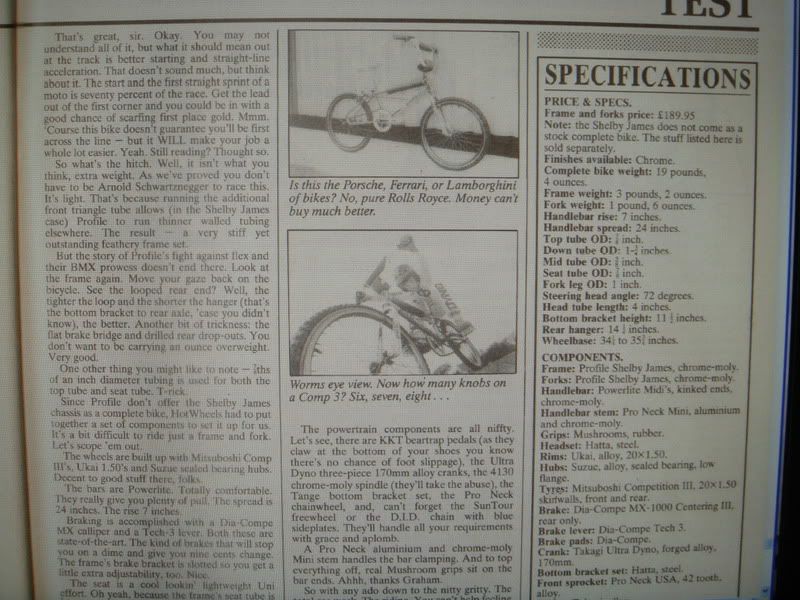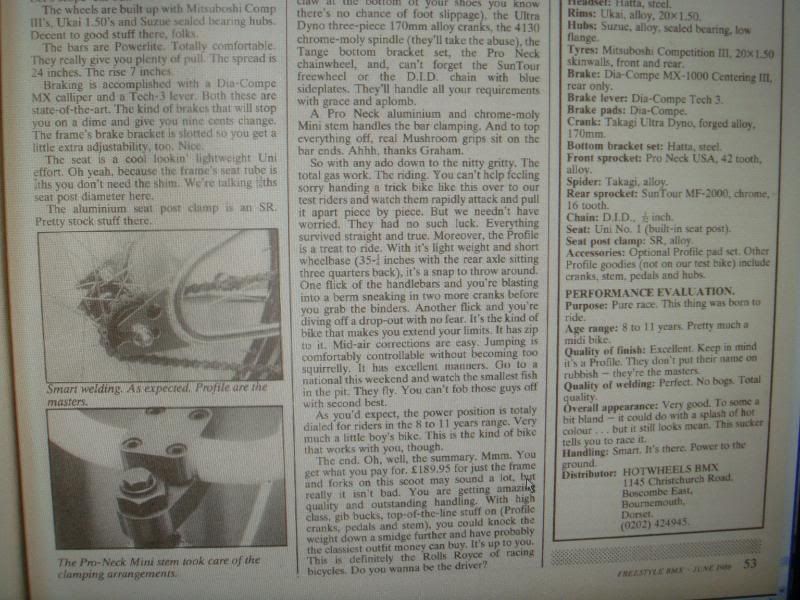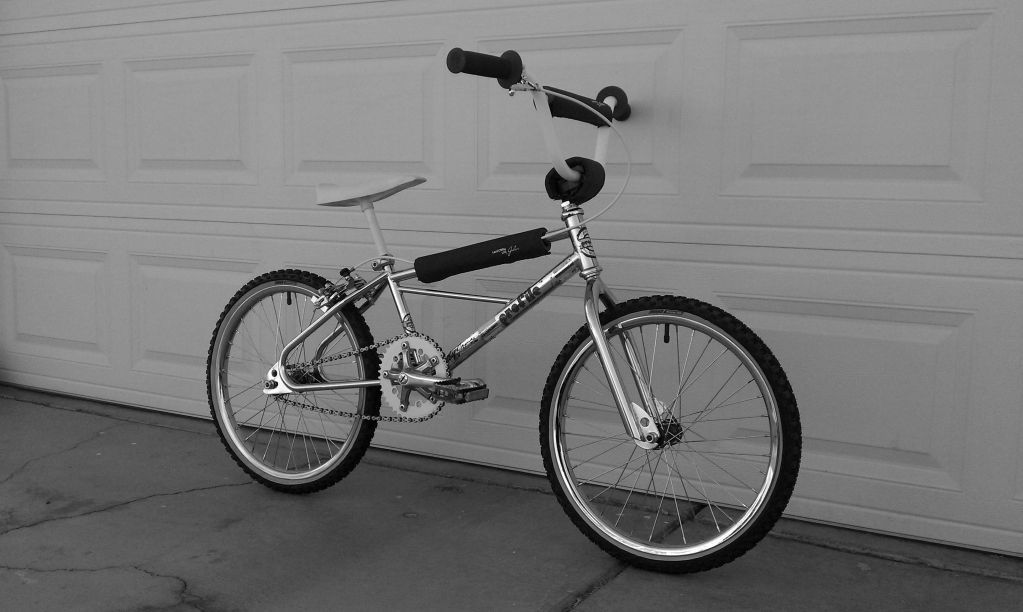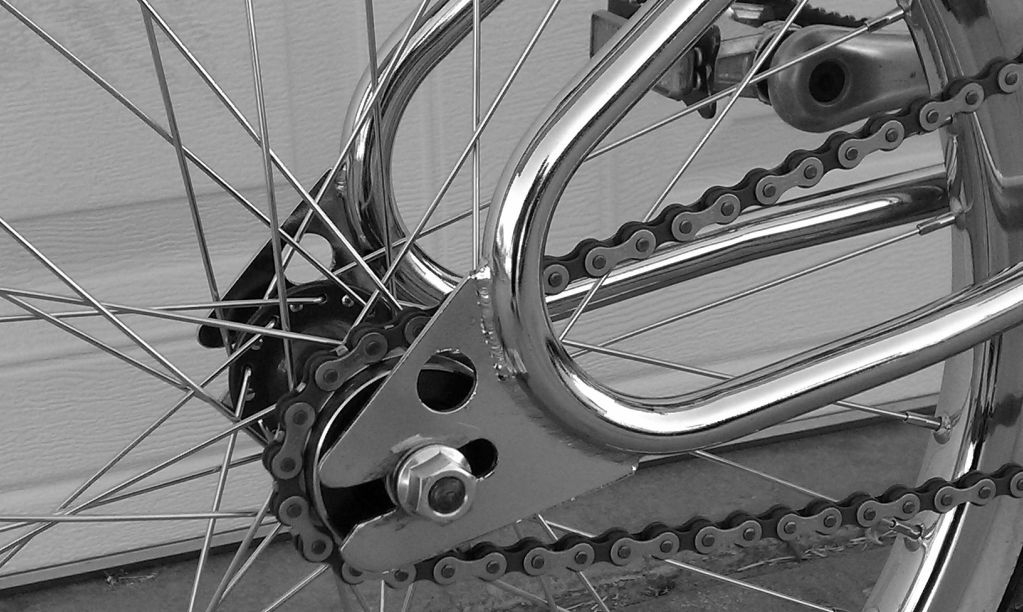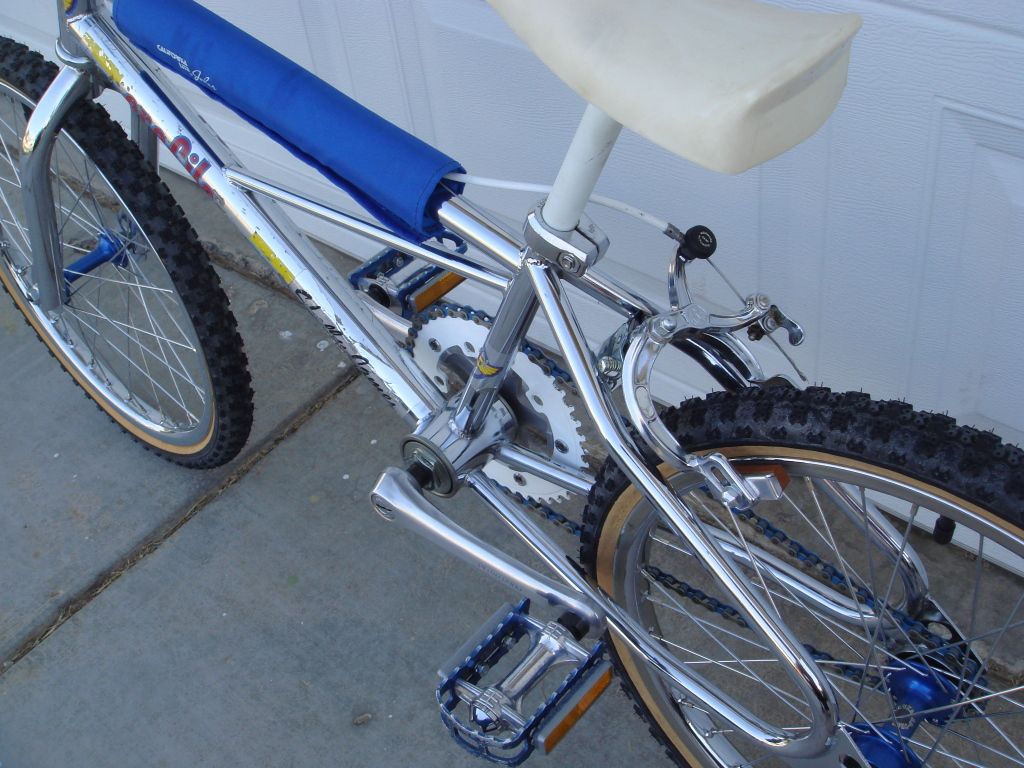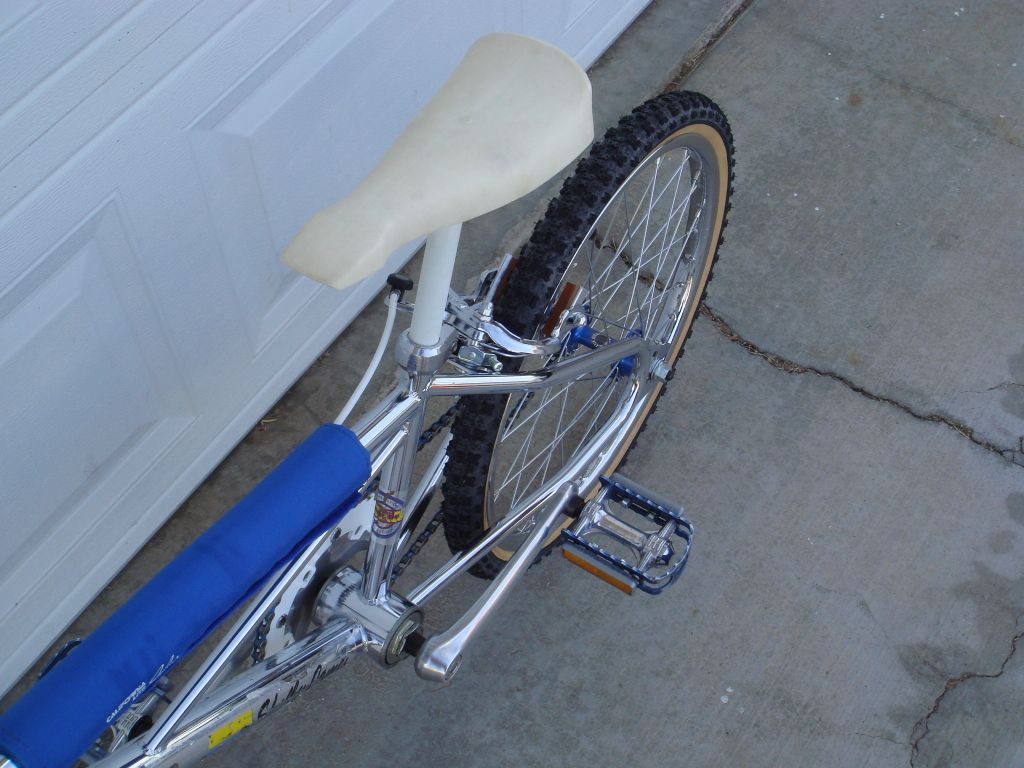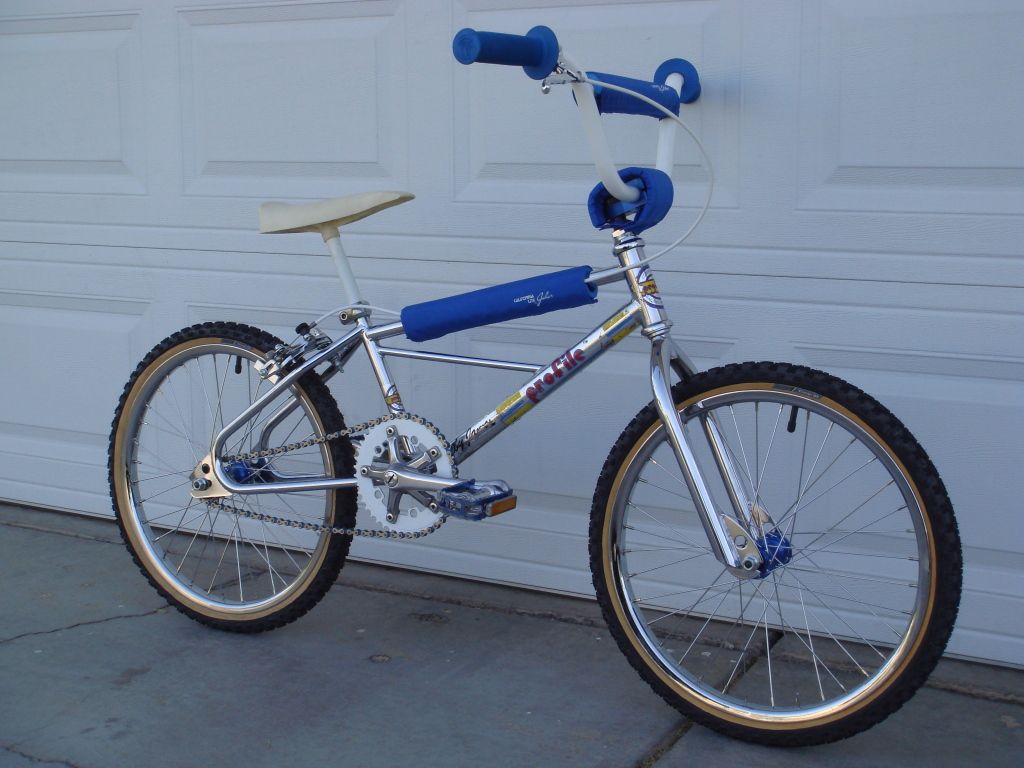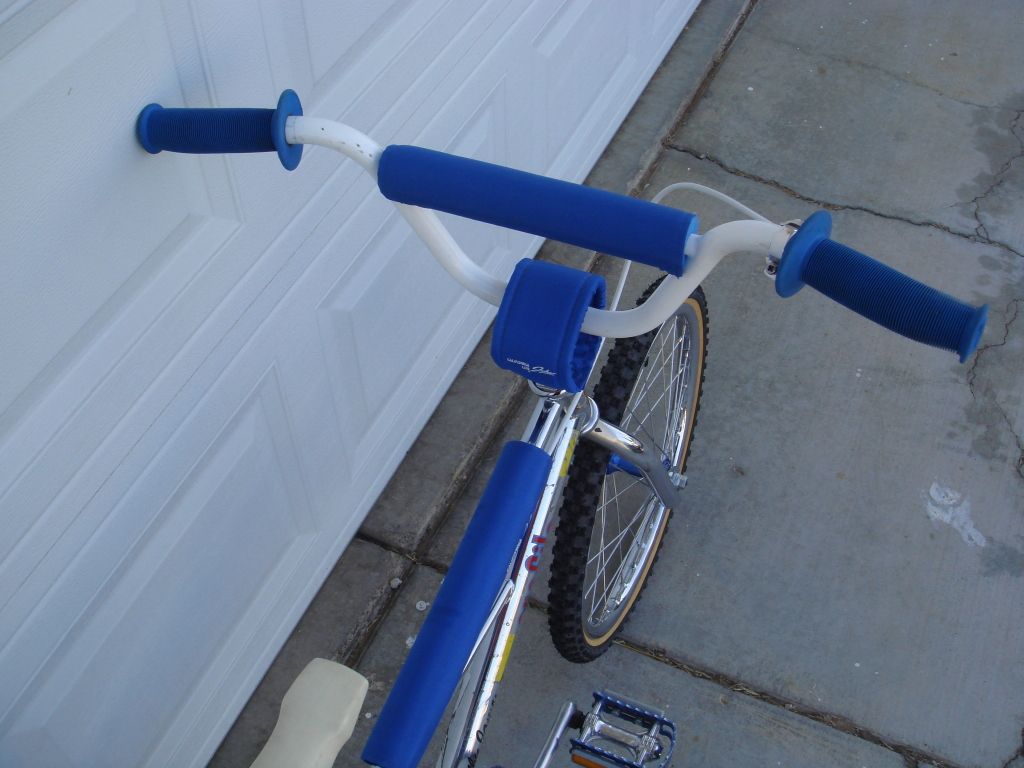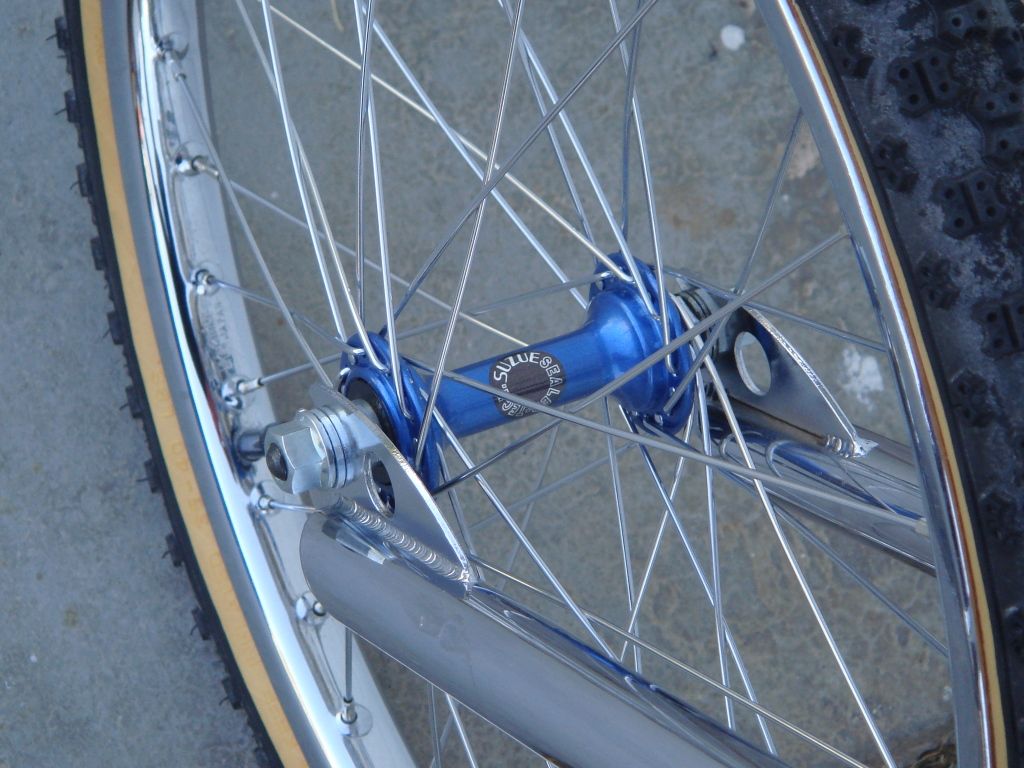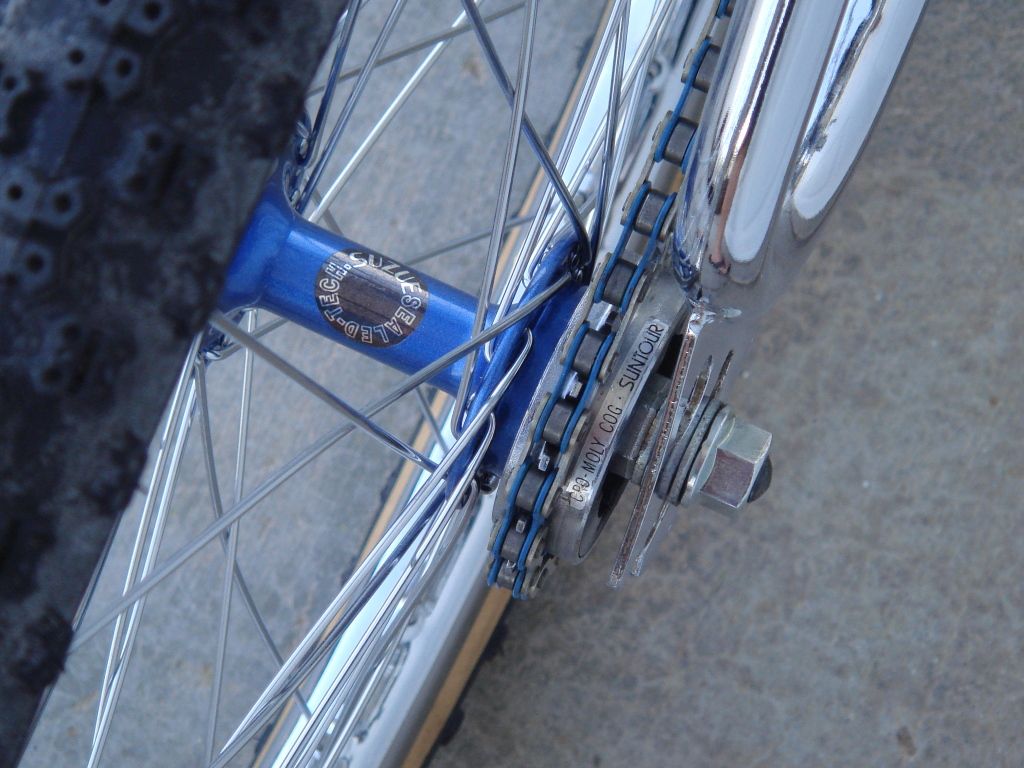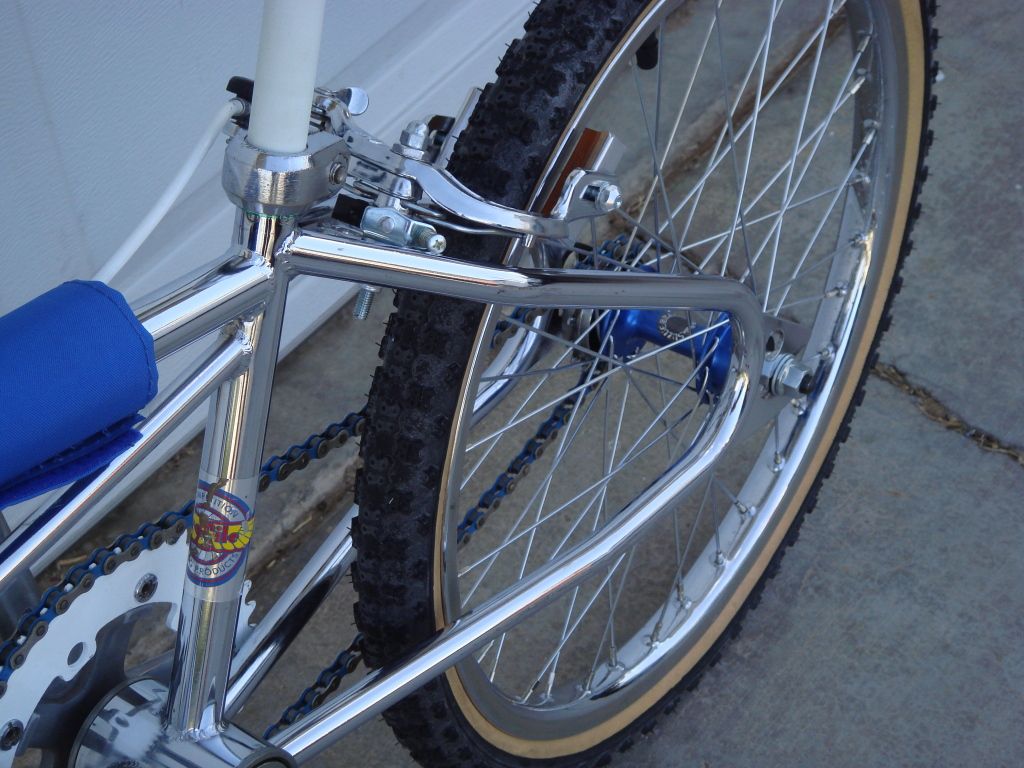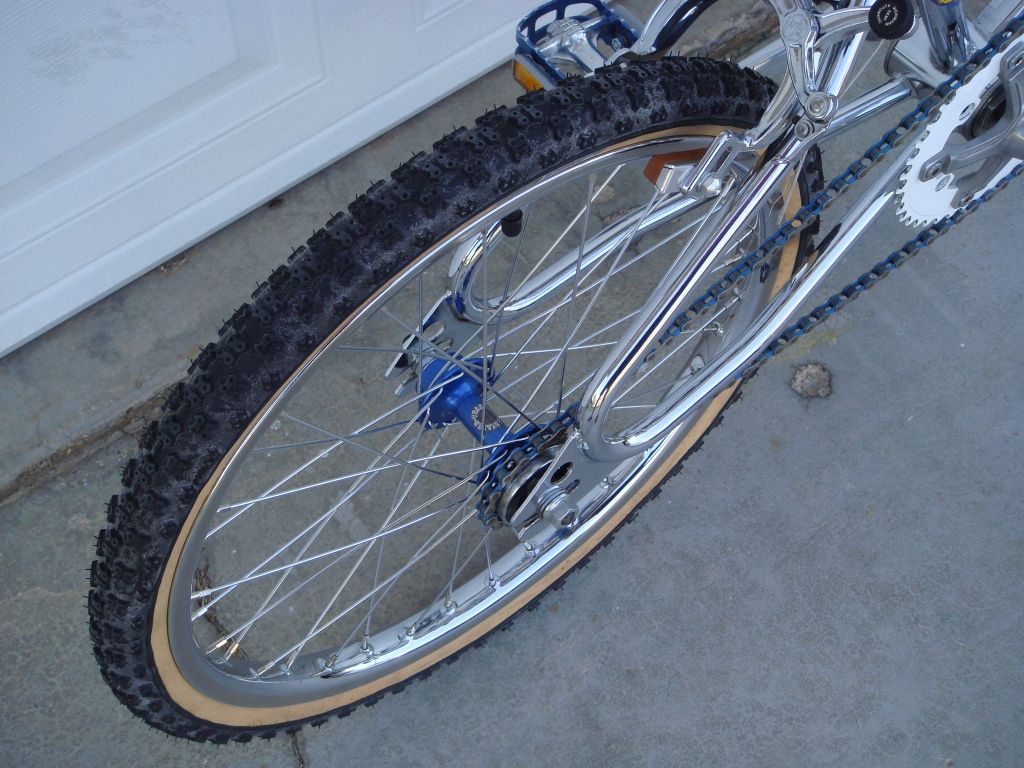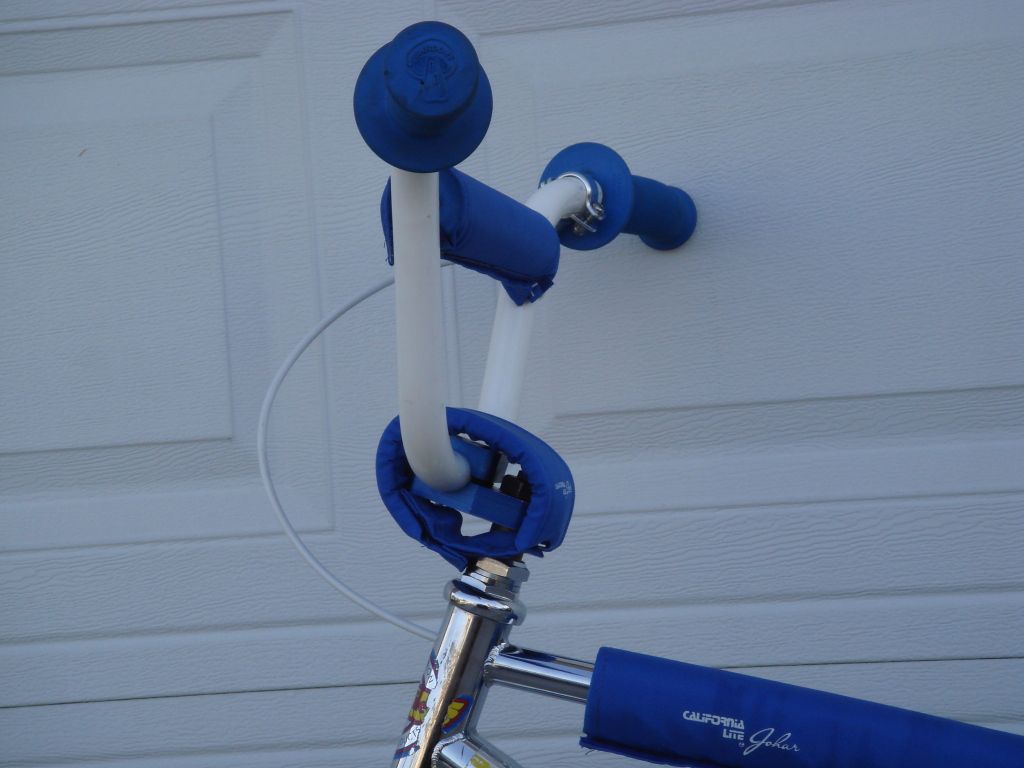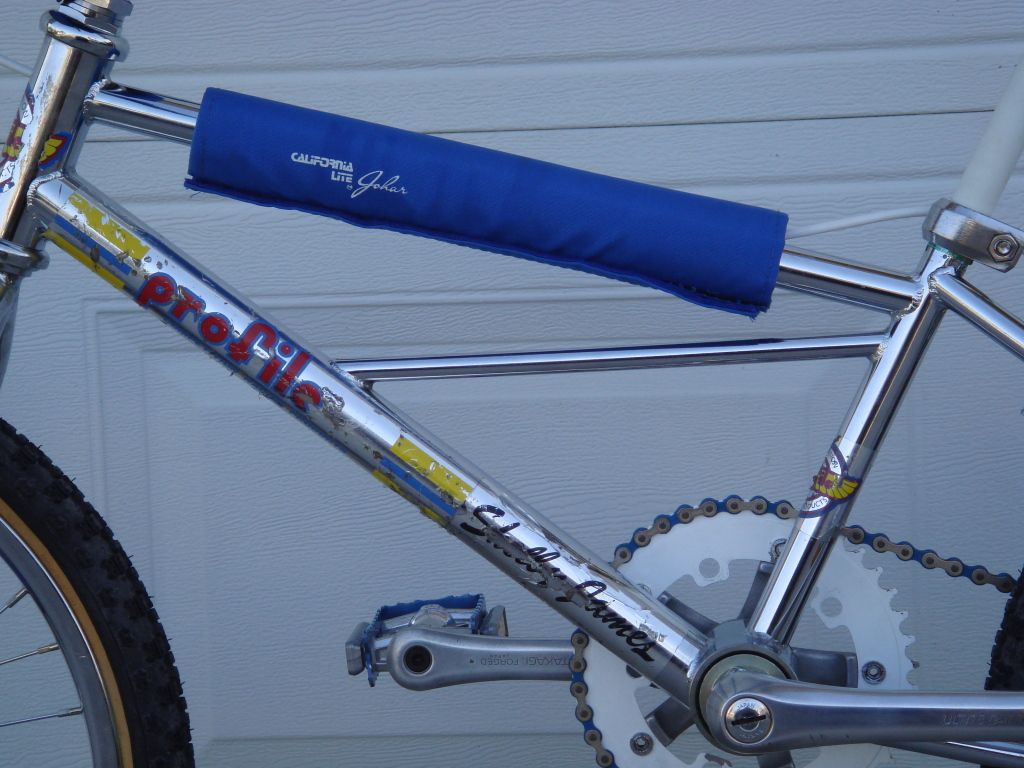 Submitted by Surf911S