1981 Prodyne 26
1 of 9 accounted for Prodyne cruisers. The ONLY chrome 26 accounted for. Frame was NOS before building
First brief history on Prodyne
Prodyne was made by Larry Barker who owned and operated "Larry's precision welding" located a few doors down from JM Cyclery (JMC). Larry was the guy that built the original JMC frame jigs and welded most of the early frames, he was very influential in the frame design. If you look at the dropouts of the Prodyne they are the same as JMC along with the seat post mast.
Prodyne was basically a 26" JMC
Ok so here is mine
There is only 9 Prodyne cruisers accounted for
Mine is the ONLY 26" original chrome frame accounted for and it was NOS before I built it!
It is all original decals and chrome on the frame.
The parts list is of following
FRAME Prodyne 26 original finish (NOS prior to building it)
FORK Cook bros. 26" forks (Rechromed with repop decals)
HEADSET Tange MX-3 red (NOS prior to building)
HEADSET LOCK Fully polished Tange headset lock
DIRT SKIRT SST (NOS prior to building)
STEM RED Tuf Neck Pro Model (NOS Prior to buiding)
HANDLEBARS Early No Knurling GT cruiser bars (rechromed with repop decal)
GRIPS Original black Oakley 2's w/ red crud plugs (NOS prior to building)
BRAKES RED Dia compe MX1000 with 81 stamped long Dia compe lever (NOS prior to install)
BRAKE CABLE Red with black boot Terry Cable (NOS prior to install)
PADS Skyway pads with polished fins (NOS prior to install)
BOTTOM BRACKET Hadley sealed chrome cups (NOS prior to Install)
CRANKS Redline 401 single pinch full wrap 185mm (Rechromed with NOS decals installed)
SPIDER Phil wood 130 BCD
CHAIN RING RED Shimano 39T 3/32" F stamped 1981 (NOS Prior to install)
CHAIN RING BOLTS Stamped Sugino
CHAIN Sedis sport 3/32" (NOS prior to install)
FREEWHEEL Suntour 17T 3/32" (NOS prior to install)
PEDALS Red KKT Magnesium 9/16 (NOS Prior to install)
SEAT POST CLAMP Red Dia compe 2 pc
SEAT Black leather Elina Super-Pro
HUBS Campagnolo Record C hubs with track axles (axles NOS prior to install)
RIMS RED Araya 26 x 1.75 7x
TIRES Black IRC Racers X-1 26 x 1.75 (NOS prior to Install)
PADS Red Cal-lite Johar (NOS prior to install)
PARTS PILE BEFORE INSTALL, YOU CAN SEE ALL THE NOS PARTS THAT WERE USED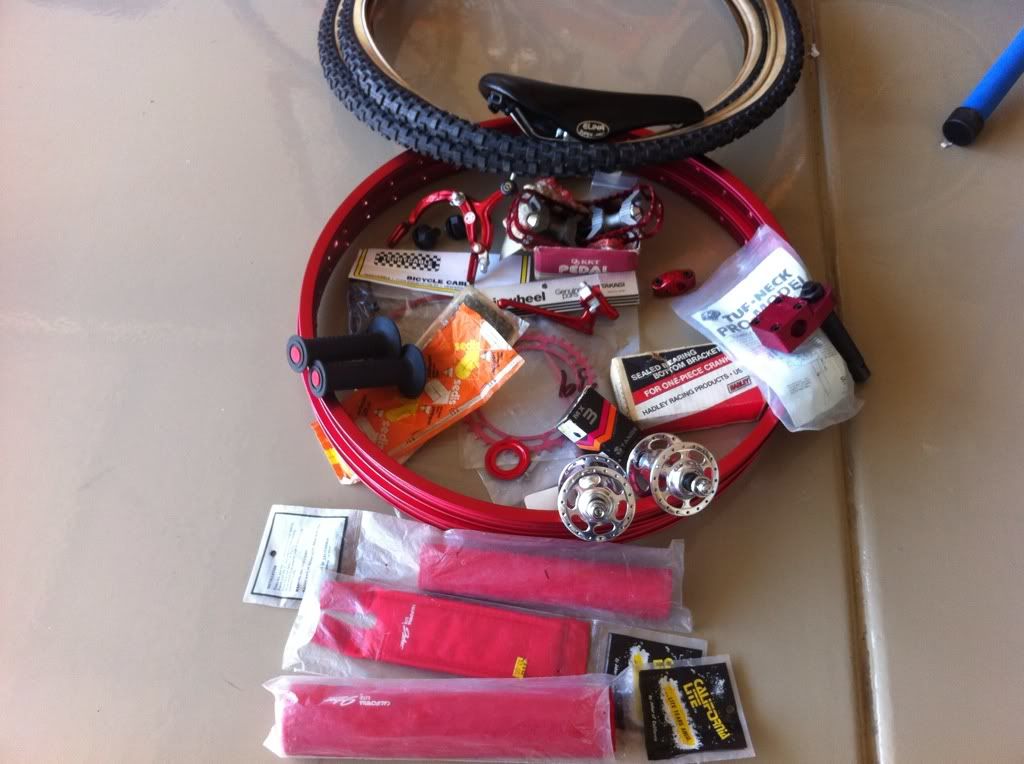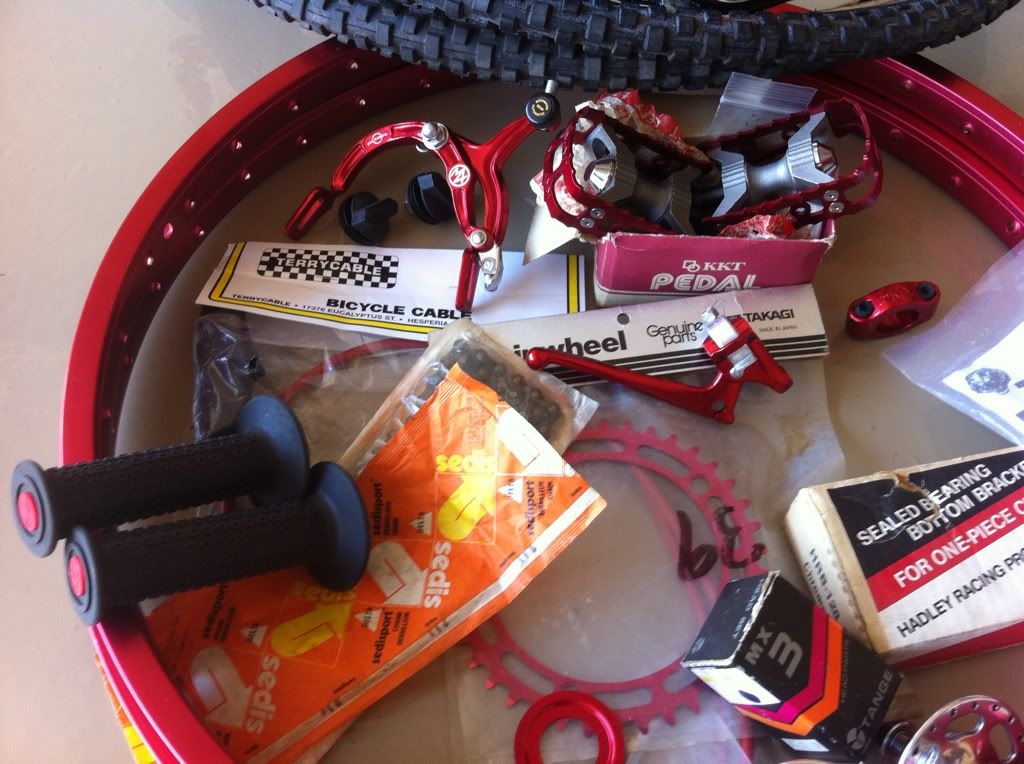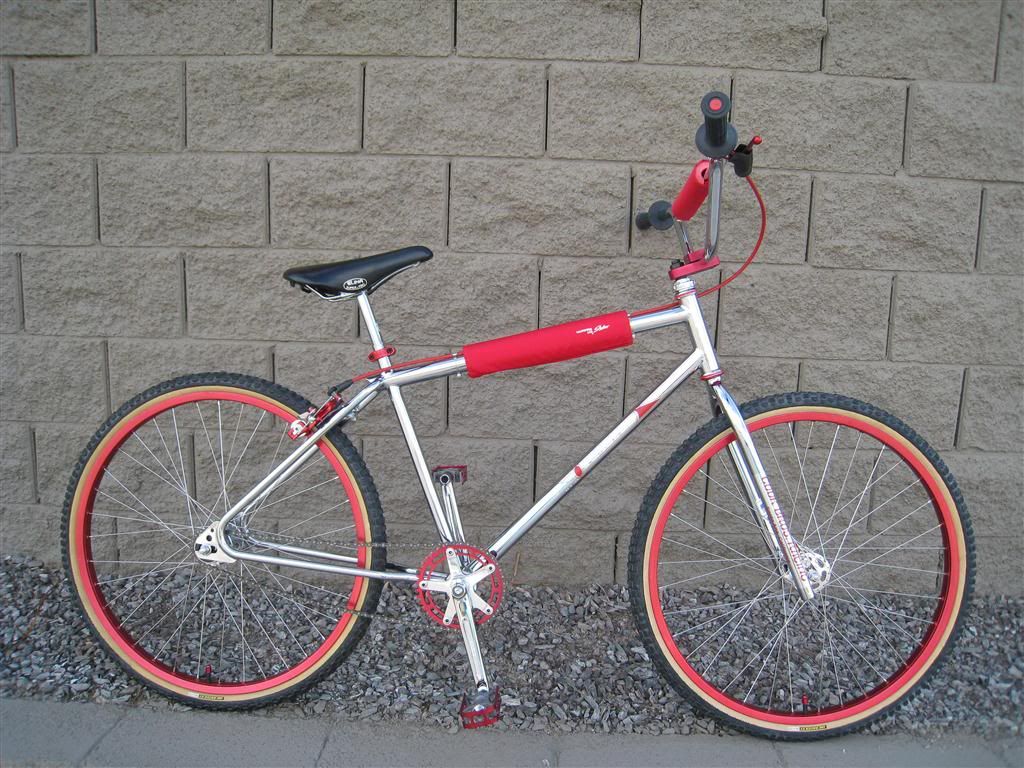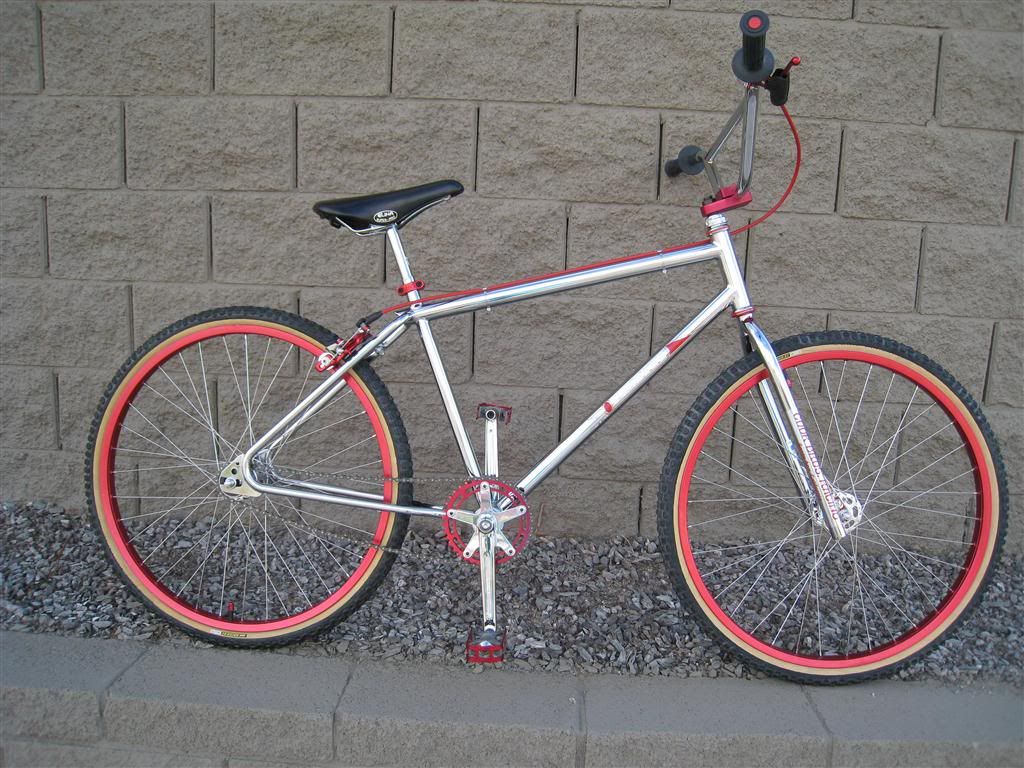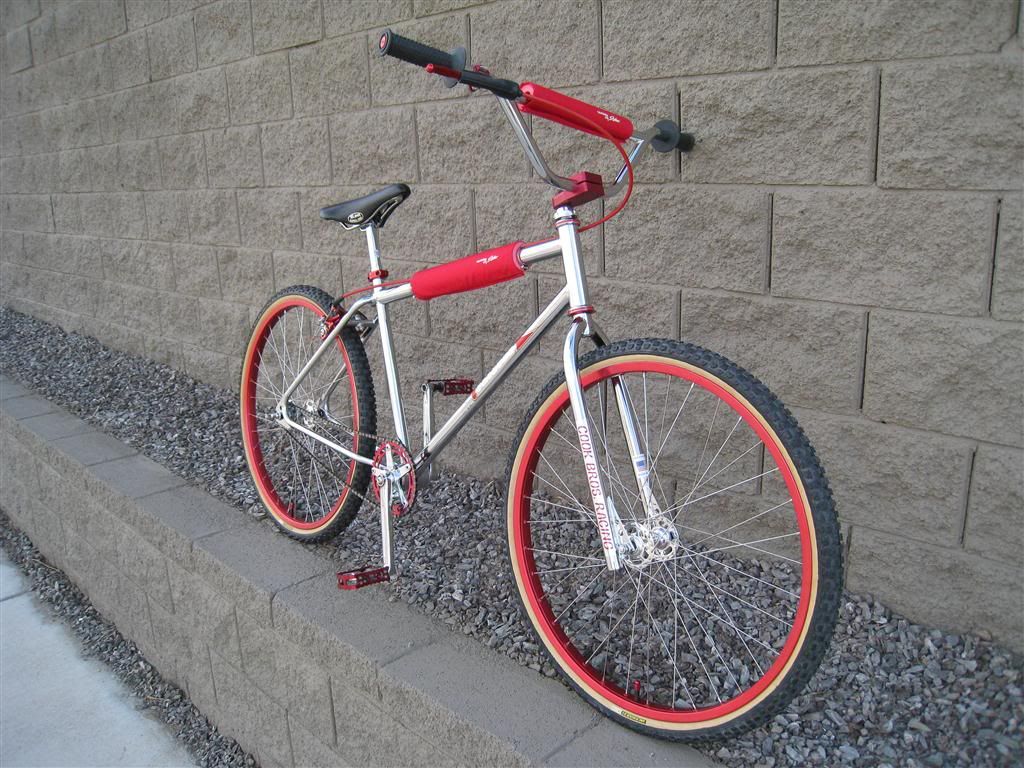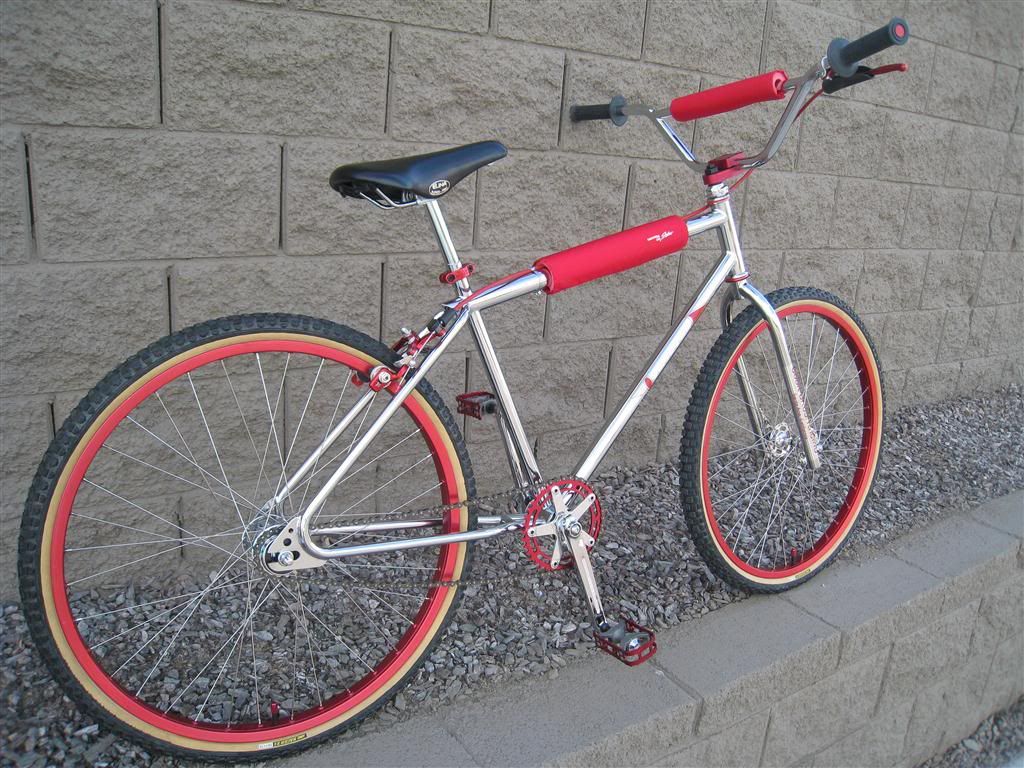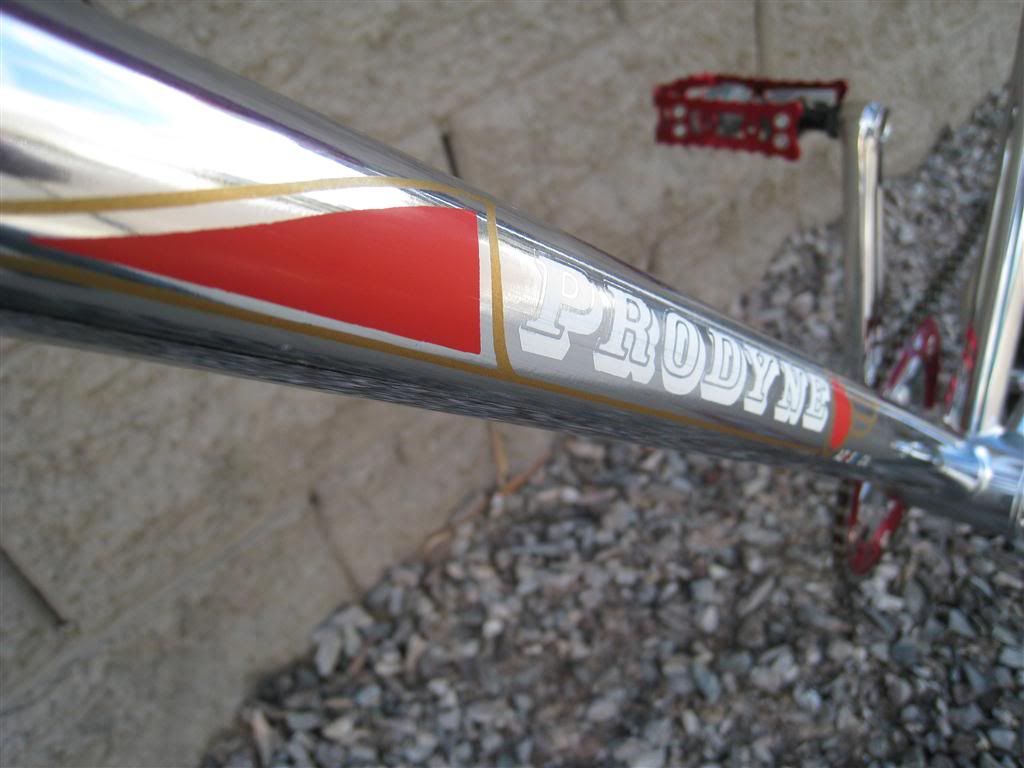 " />