1982 National Pro Long
Unrestored Survivor in Storage Since 1984!
Hey all. I was a huge National Pro fan BITD. I wanted something different than the Redlines, etc. that everyone else was riding, and I loved the clean, sleek, gimmick-free lines of the National Pro.

This is the bike that I raced as a 15X and 16X in So. Cal. in 82 and 83. I won quite a few races on this bike, it was my pride and joy.

I quit before I turned 17, and when I quit, I quit completely! Put the bike away and never looked back. The parts are all original (in the pics it has a new front tire, to make it rideable, but I have the old one still. The sidewall is very worn on the original).

So this bike has been in indoor storage continuously since 1983. I thought if there are any NP fans here, you might be interested in taking a look.

'82 National Pro frame (long)
'82 National Pro forks
Redline Flight 401s
Hadley sealed BB
Shimano DX pedals
Dia Compe brakes with some kind of cool brake pads
Rare and very cool Torker sealed hubs!
DB swiss stainless spokes
Araya 7X
Comp III
Torker 6 bolt stem
Either GT or SE bars (I think SE)
Oakley .5 grips
GT seat post
Kashimax Aero seat
Excalibur clamp

This bike will never, ever, ever be for sale! Hopefully some of you enjoy seeing it, though.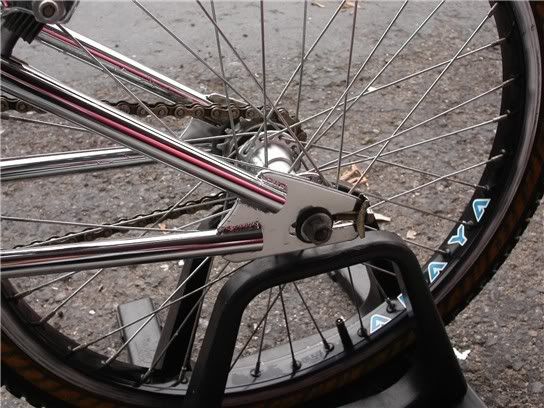 Submitted by 82 GT Pro
Race
Company: National Pro
Model: Long
Wheel Size: 20"
Toptube length: 18.5
Headtube size: 1"
Details greAT bike, needs better pics.. I tried 2 fix one.. GAry