1981 Mongoose Kos Kruiser
I literally scored this from a family friend who was doing some tile work at my parents house. There is a rad story behind this bike. I got it from the original owner who bought it in Hawaii in 81'
This has been a massive work in progress. Im not finished, but I'm definitely close. I'm looking for the right seat, grips, cranks, and pedals. When I first got the bike, the stem, bars and partial parts of the frame and fork had been spray paint on. I have put tons of hours in this project already with alot of TLC & LOVE.
Here is our family friend, Steve Martin :lol: in the Kos Kruiser in early 82'. He told me this picture was taken just about 6 months after he got the bike brand new from the Kailua bike shop in Oahu, Hawaii. He said the would go to this boat launch spot all the time to hit this jump.
Another cool piece of history Steve told me is, a week or two after that picture was taken Steve was hitting a big jump and he said the fork folded on him on the landing. He told me how he crashed really bad and his face was messed up from the crash. He said he had to eat through a feeding tube for a little bit, broke his jaw and I guess either the bar or stem went through his cheek. He showed me the scar he still has to this day.
Steve said his mom complained to mongoose, and the owner of mongoose paid for Steve's face to have surgery and get fixed. Steve said in 82' the hospital bill was $3,500.00 bucks. He also said that the owner sent him a brand new fork for the kos and that's the fork on the kos now. Steve said he thinks the chrome is peeling from it because the bike was in Hawaii for so long and he guesses just accumulated moisture around the chrome on the fork.
Wen Steve moved back to the Sates in the mid 90's he brought the kos with him and just left it in his garage until I found it. :D
THIS IS WHAT THE BIKE LOOKED LIKE WHEN I GOT IT, BEOFRE I PUT A LOT OF LOVE INTO IT. NOTICE ALL THE BLACK SPRAY BOMBON THE BARS AND STEM.....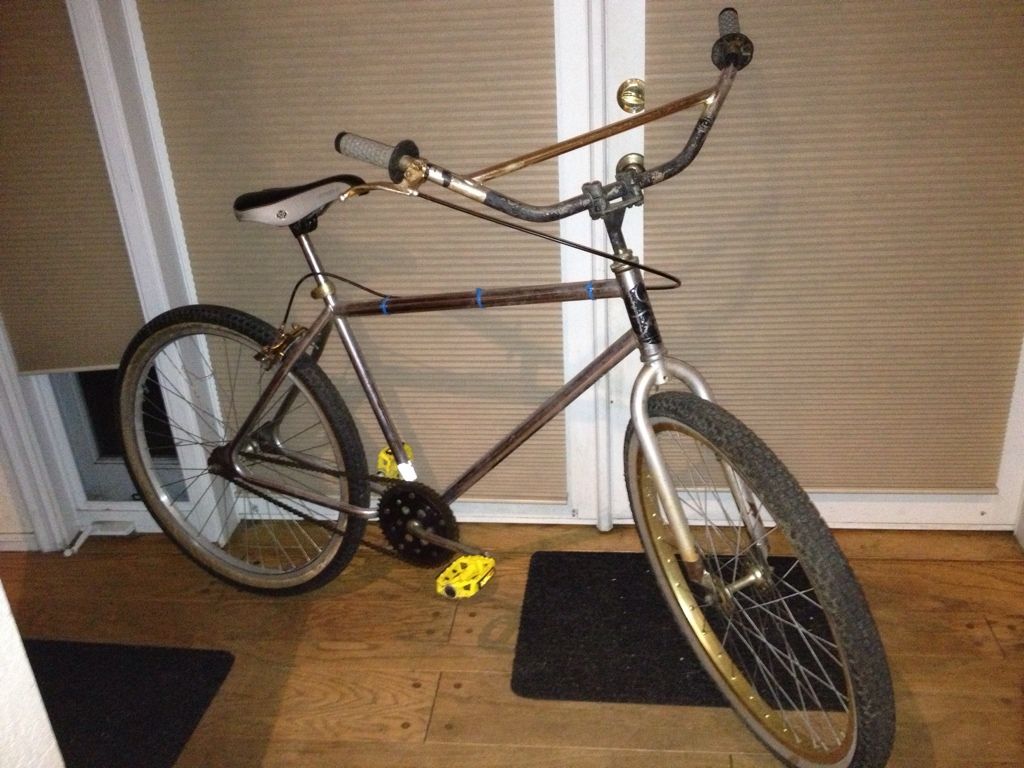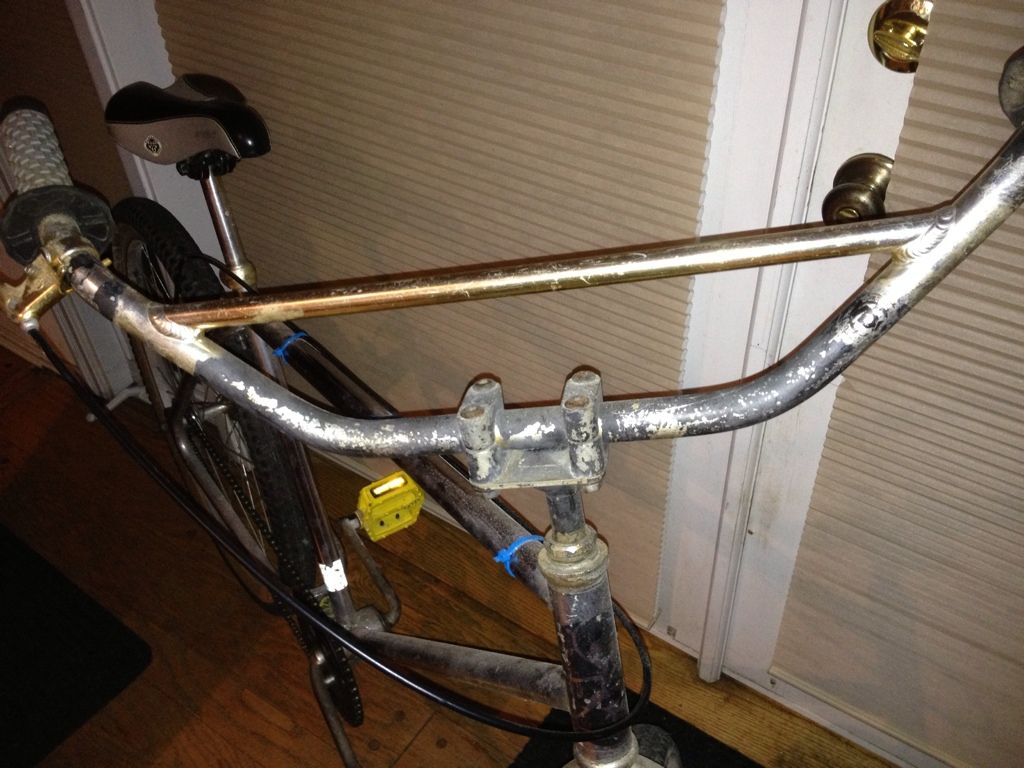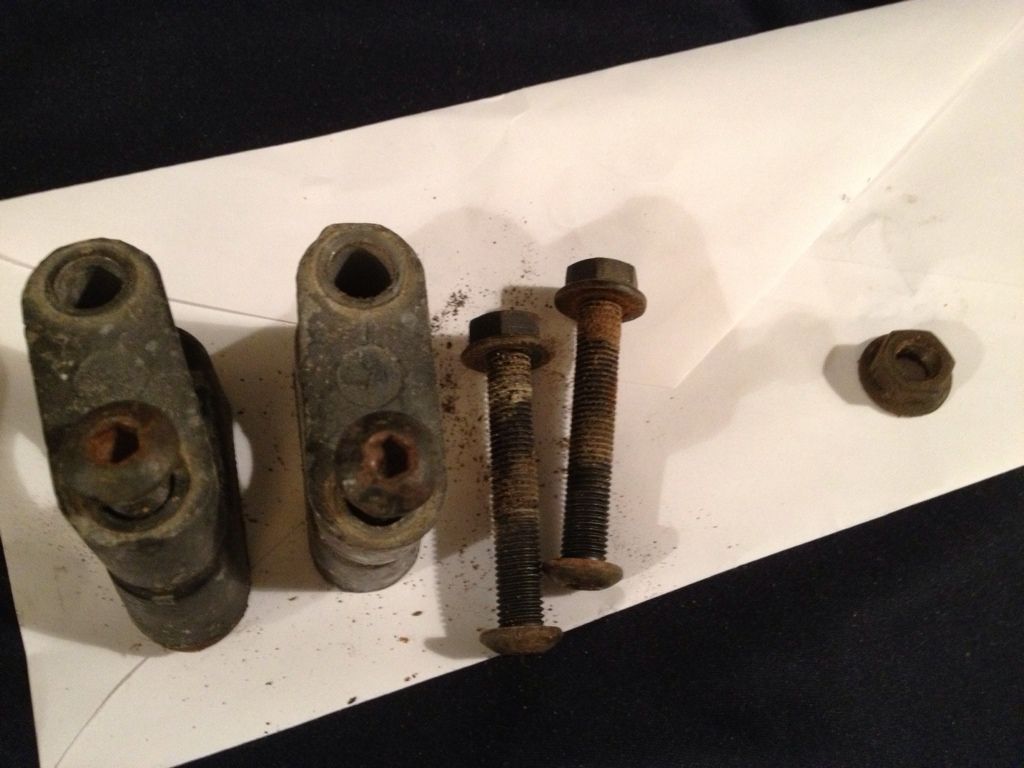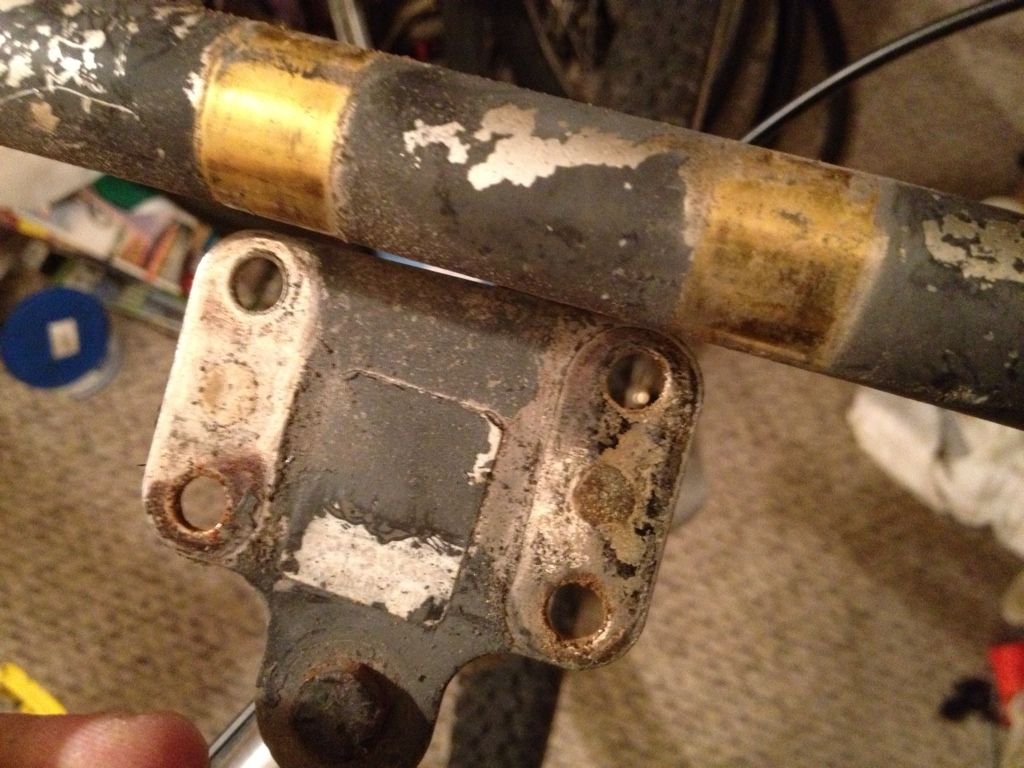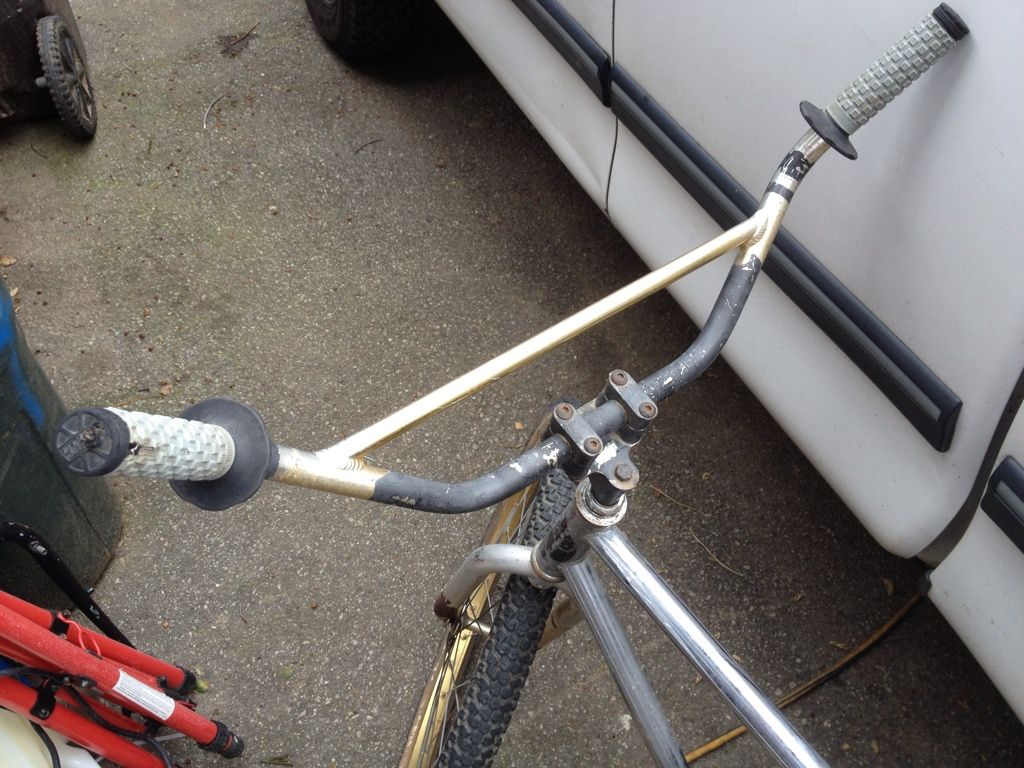 THE LOVE BEGINS. PAINT STRIPPER ONTHE BARS,STEM AND HARDWARE.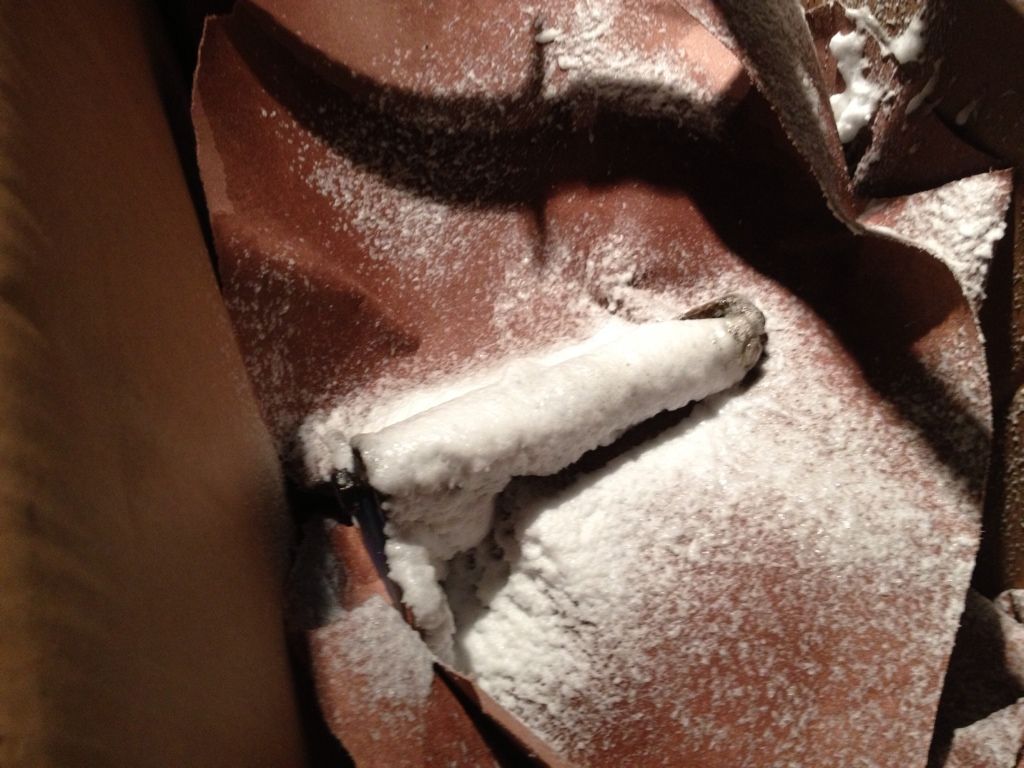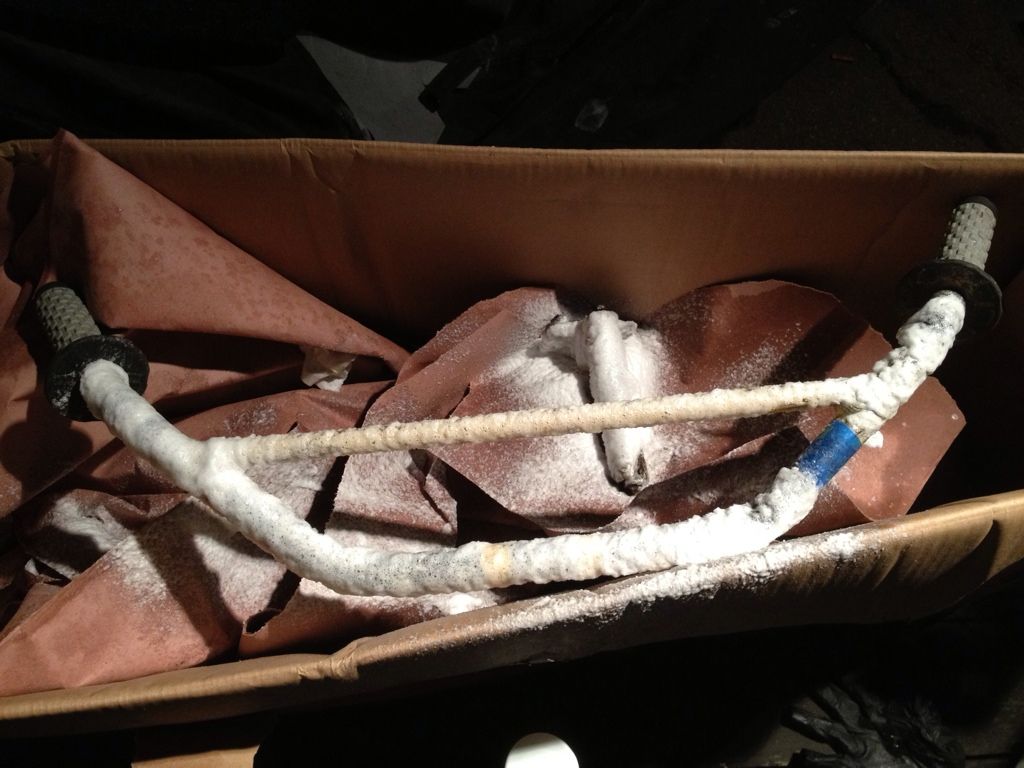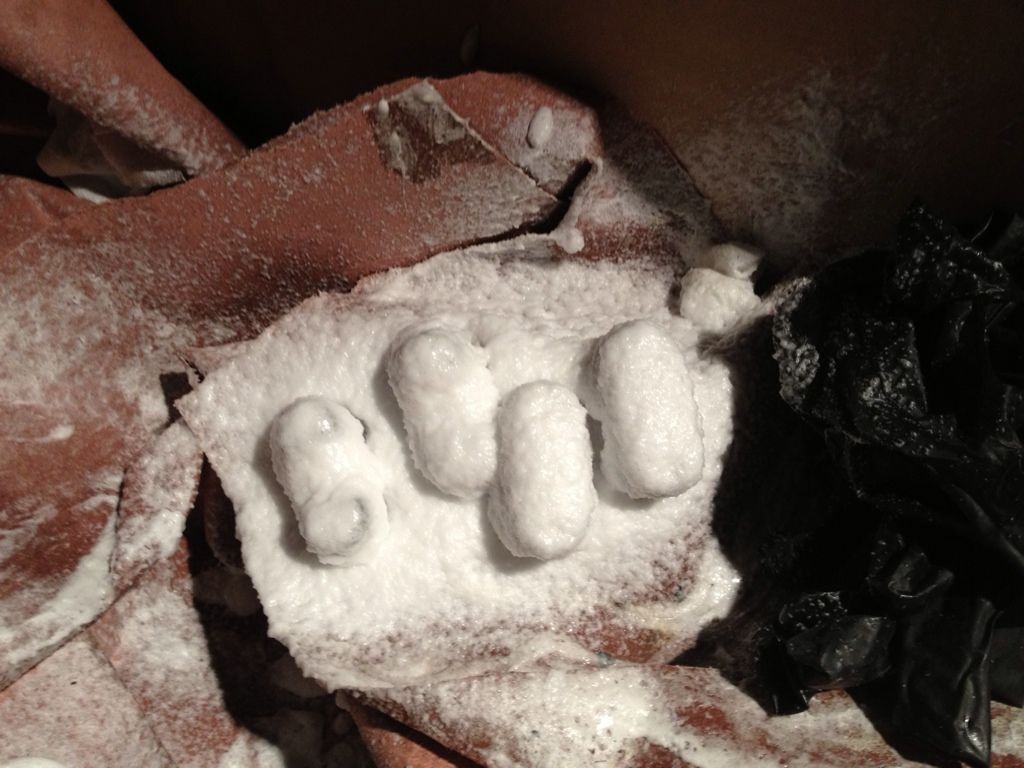 AND AFTER THE PAINT STRIPPER PROCESS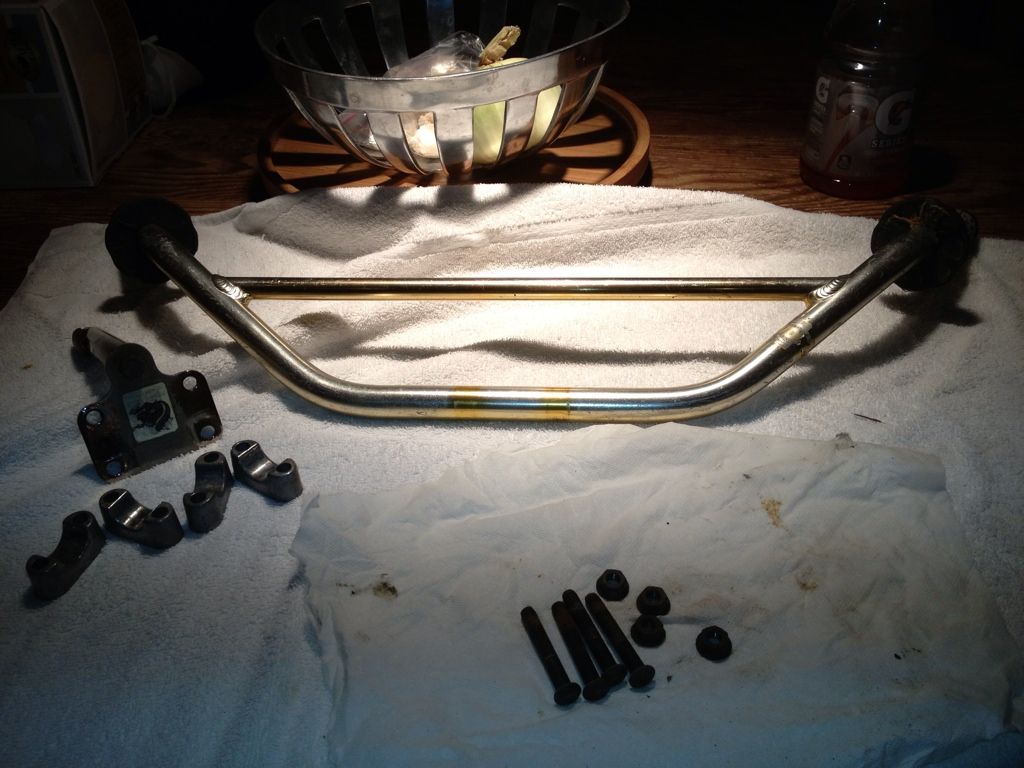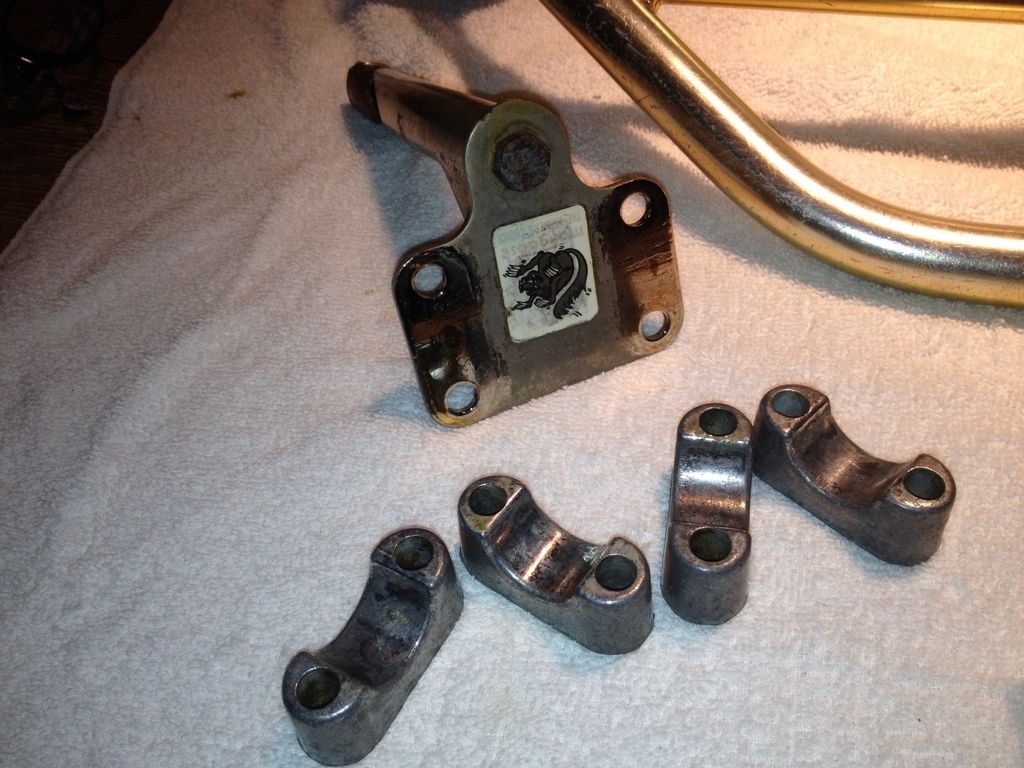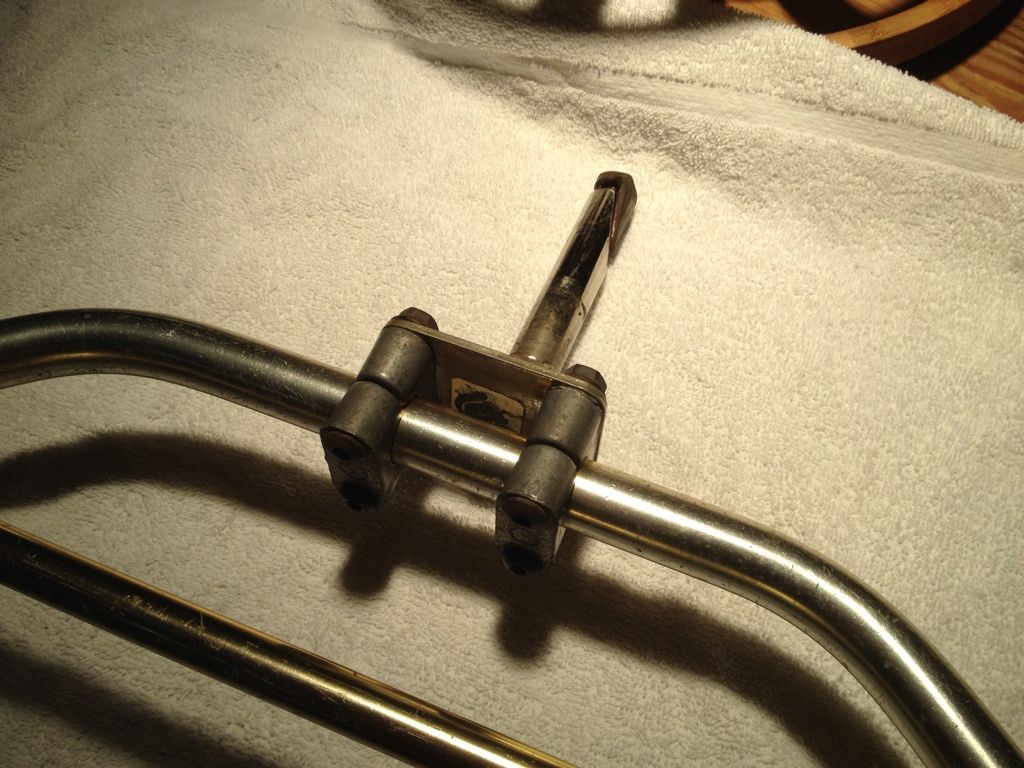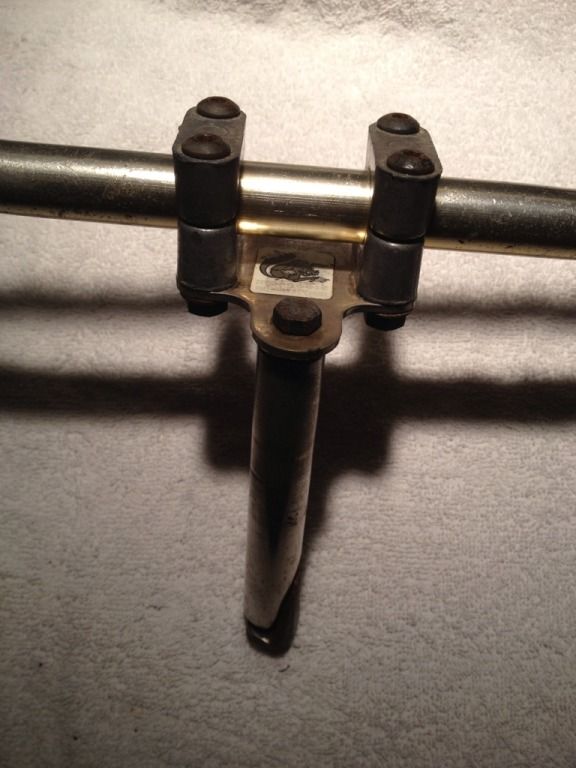 Then, I got some OG gold araya 26x1.75 with shimano hubs from my buddy bob and some yellow swallow tires to top off the wheels.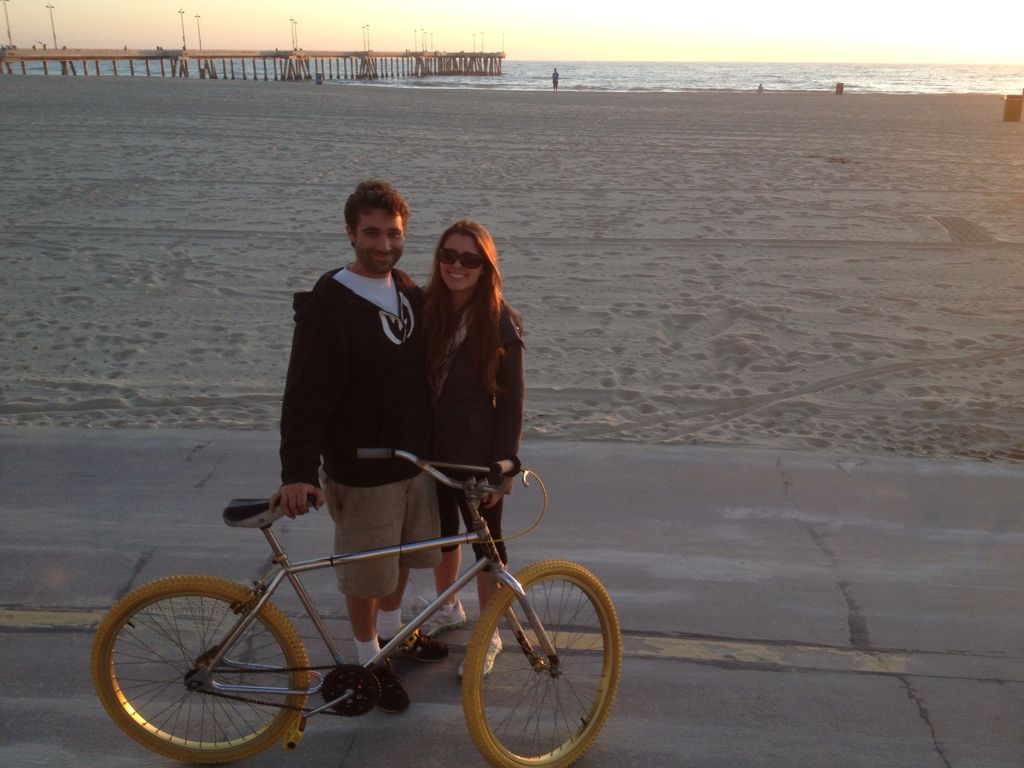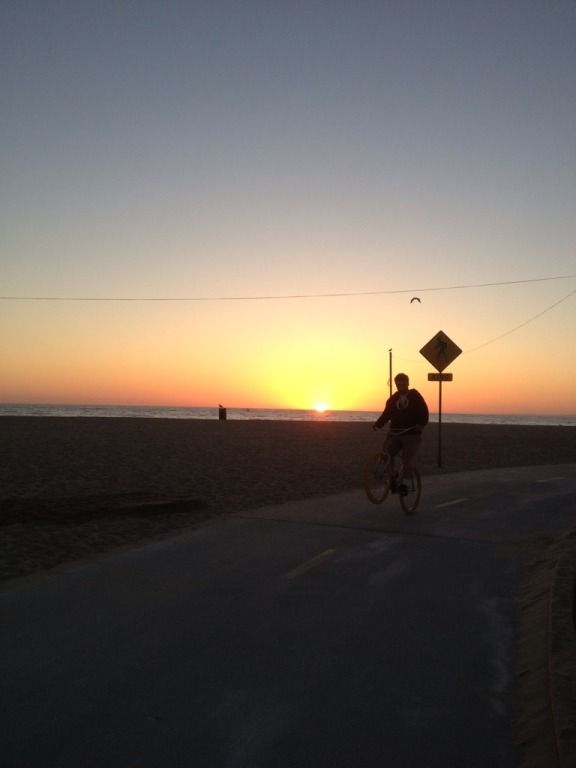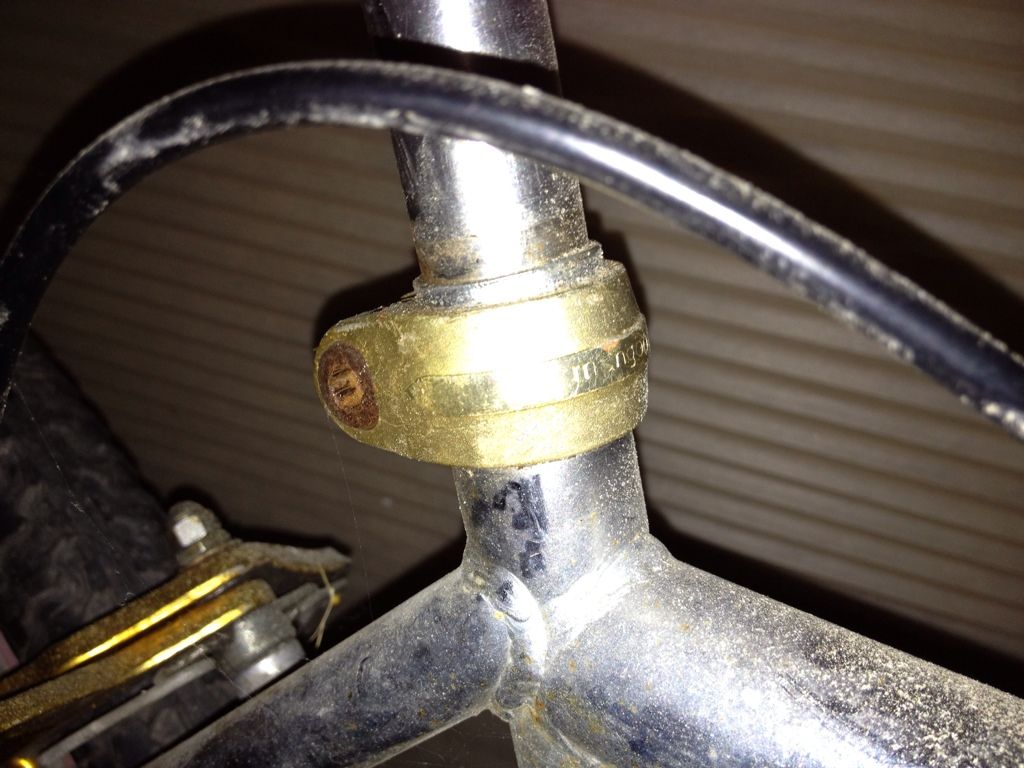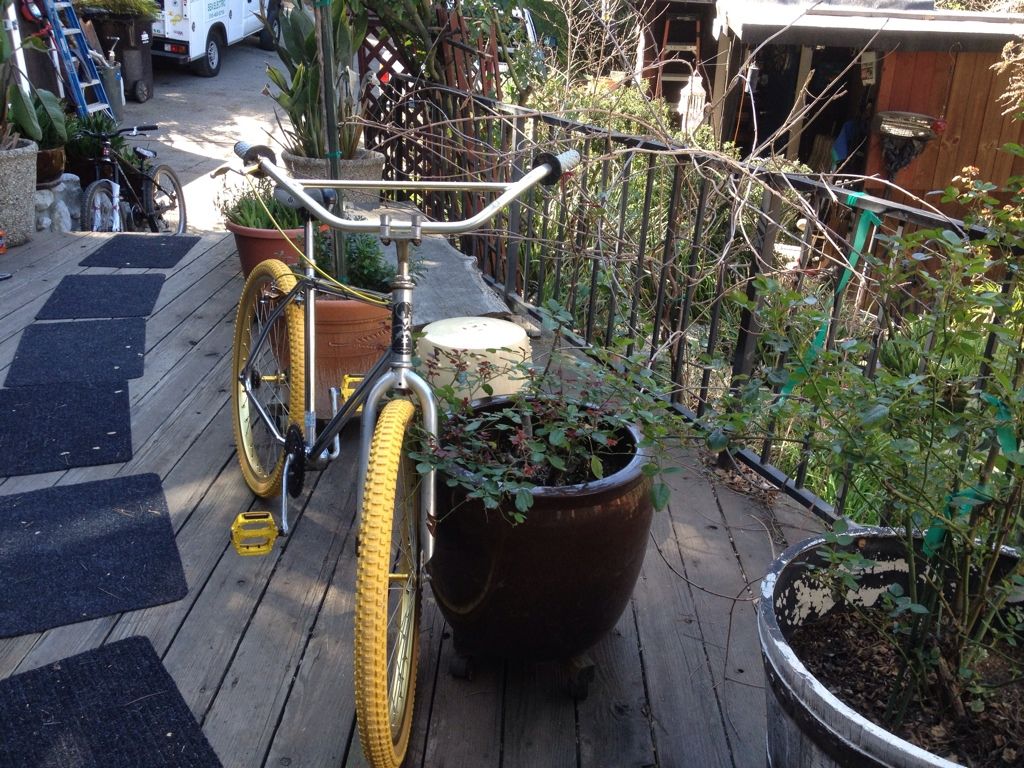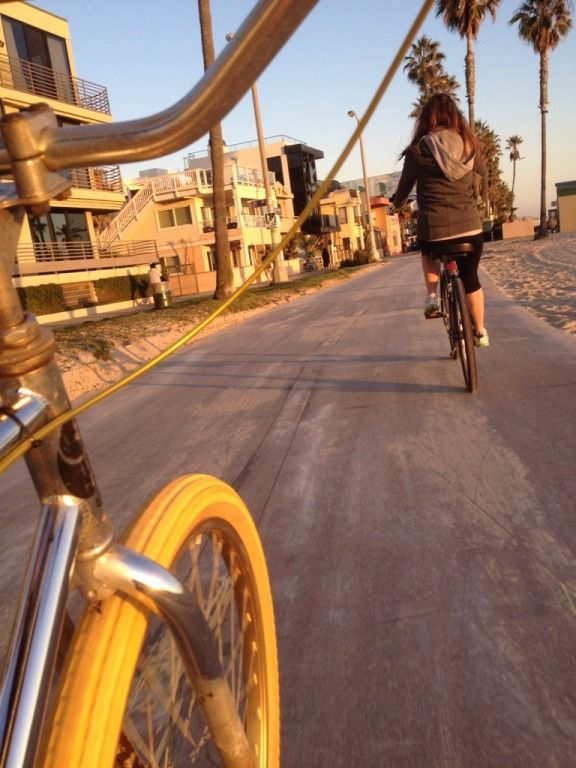 Submitted by TXBONE