2002 Huffy Primus
The Huffy Primus was Huffy's top-of-the-line race bike. It debuted in 1999 with a $999.95 MSRP and featured Profile cassette hubs and cranks, Shimano DX V-brakes, Mavic rims, and a DK stem and bars.
I bought this bike in Pittsburg, CA on March 8, 2012 from its original owner. I'm not a huge Huffy fan, but the brake set up intrigued me, so I decided to check out the bike and bring it home. Many of the parts on it were in decent shape, but the frame had a small crack in the bottom bracket, so I may just hold onto the headset, fork, bars, pedals, wheels, brake set, sprocket, and seat post, and get rid of the rest...
The frame is a 2002 Huffy Primus (with a 21.75" top tube) that was manufactured by Kinesis. This particular frame has serial number AP01E00072, so it was the 72nd 2002 model year frame built. It was made out of 7005 series aluminum and features Huffy's EXP (Elongated Cross Section Profile) chain stays. The frame also came with build in chain tensioners (which are now missing...), replaceable steel dropout-protector plates (to protect the aluminum dropouts from the steel axle nuts), and an integrated seat post clamp. The head tube, which uses a standard 1-1/8" headset, was designed to reduce ovalization of that tube by allowing the lower headset cup to fit snugly inside the head tube. Aside from increasing the durability of this frame, this gives the frame a clean and unique look (Source: BMX Museum Member Guest). The frame was designed to accept a 20" wheel and use V-brakes.
Also, if you were wondering, the rear hub on this bike is a BMX hub (w/ 110mm spacing) that was designed to use disc brakes! Profile also makes a cassette/disc hub, but they cost quite a bit more than this Kore Hoochie rear hub...
The bike came with the following parts (as pictured):
Frame: 2002 Huffy Primus (21.75" top tube, 1-1/8" head tube, American bottom bracket, 16.0" chain stay length)
Fork: Bombshell Shrike (1-1/8" threadless, aluminum legs, crown, and dropouts, chromoly steer tube, 20")
Handlebars: S&M Slam (chromoly, 28" wide, about 8.25" rise, black)
Stem: Poverty (aluminum, 1-1/8", about 50mm reach)
Headset: Chris King NoThreadSet (1-1/8", threadless, aluminum cups, sealed, black w/ silver logo)
Grips: ODI Ruffian Lock-On-Grips (black)
Bar Ends: ODI (plastic)
Seat: Wilderness trail Bikes (padded, chromoly rails)
Seat Post: Easton CT2 (carbon fiber)
Seat Post Clamp: integrated into frame (Cr-Mo binder bolt)
Cranks: Poverty 3-piece (180 mm, heat-treated 4130 chromoly arms and 10-splined spindle, precision sealed bearings with alloy cups, black)
Chainwheel: Profile Hurricane (44T, black/silver)
Chain: KMC Z-chain (1/2" x 1/8")
Chain Tensioners: integrated, but not present...
Pedals: Shimano DX PD-M64 (9/16" Cr-Mo axle, clipless, made in Japan)
Front Hub: Kore Hoochie BMX Front (36H, 100mm OLD, slotted 3/8" x 9mm Cr-Mo axle w/ CP track nuts, low flange aluminum shell, sealed cartridge bearings, black anodized shell w/ laser etched logo, weight = 450g w/ axle nuts, black)
Rear Hub: Kore Hoochie BMX Cassette Disc (36H, 110mm OLD, solid 3/8" x 10mm Cr-Mo axle w/ CP track nuts, forged 6061 aluminum shell w/ 6-bolt disc rotor flange, sealed cartridge bearings, black anodized shell w/ laser etched logo, weight = 580g w/ axle nuts and 16T cog)
Cog: Kore (16T)
Rims: Sun Rhyno Lite XL (29.5mm wide, 6000 series alloy, anodized black w/ machined sidewalls, welded joint, brass eyelets, designed in the USA, weight: 420 grams (14.8 oz.) per rim)
Spokes: DT Swiss Champion (14g, stainless steel, silver)
Nipples: DT Swiss ProLock (brass, black)
Tires: Primo Dirt Monster (20 x 1.75" rear & rear, 60 psi)
Tubes: generic w/ Schrader valve (20" x 1.75-2.125")
Brake Lever: Shimano Deore XT BL-M755 (black body w/ silver blade, mineral oil well)
Brakes: Shimano Deore XT BR-M755 (black)
Brake Cable: stainless steel braided disc brake cable
Note: OLD = outer locknut dimension.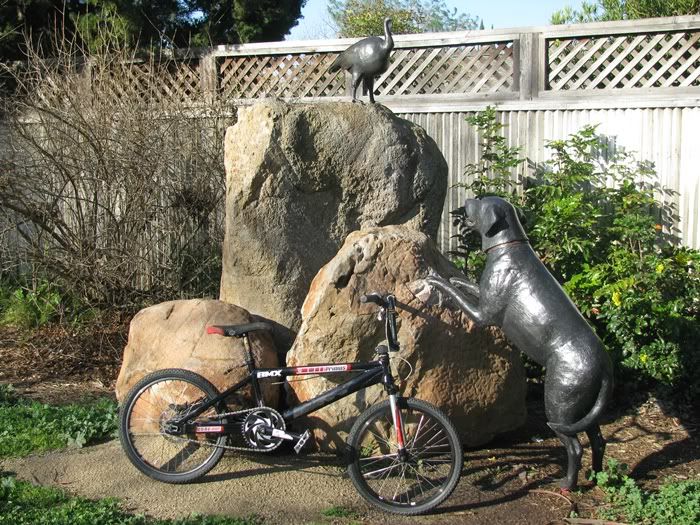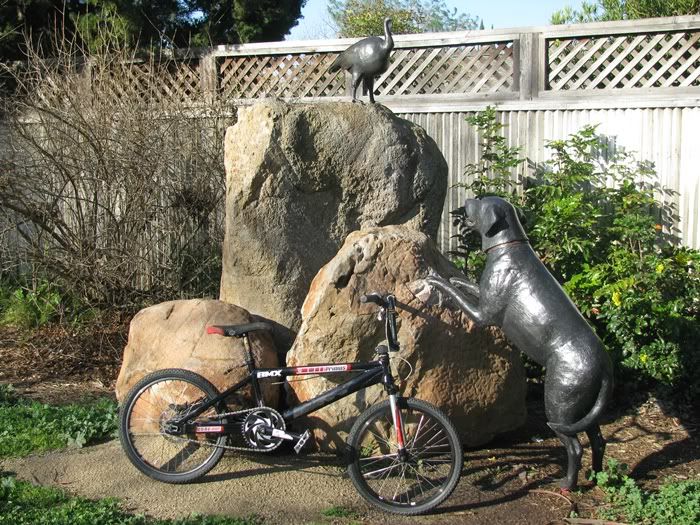 Here are a couple picutres of what these Kore hubs look like in new condition...
Submitted by pharv85