1998 Hoffman Taj
98 Taj built with new school bits
I bought this frame pretty beat up and a not so good looking colour. I always like the geometry of these frames but the weight has put me riding them since I picked up my new school bike. I thought I would try and lighten it up a little and give it a new school feel. The feed back Ive had so far is either like or hate, seems some people just cant let go of the idea of riding a tank, and once a tank it should always be a tank.
This is the colour when I got it. You can see in the pic where I relocated the brake mounts:
This is how I got it back from the powdercoaters . I widened the Lowdrags to 28inches wide as thats what the kids run now:
The powdercoating on the Lowdrags was terrible so I trialed running chrome jumping bars and Superforks: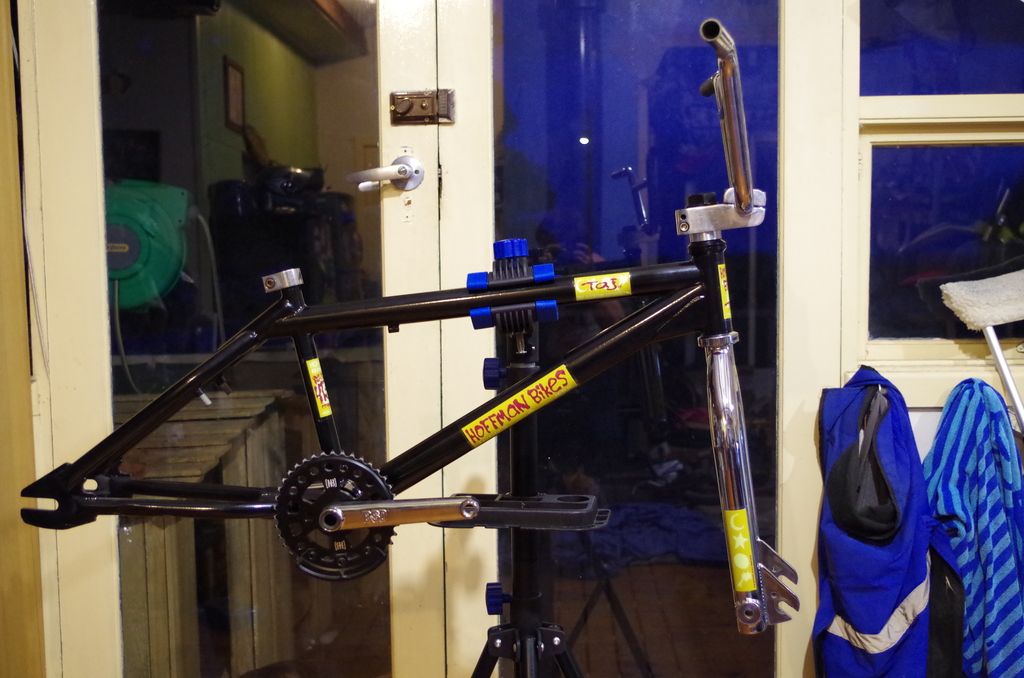 It didnt feel much better to ride so I bolted up a pair of The Set bars which are taller:
The bars felt better but still had that heavy feeling with the forks so I bought a set of Colony forks which has made a little more difference: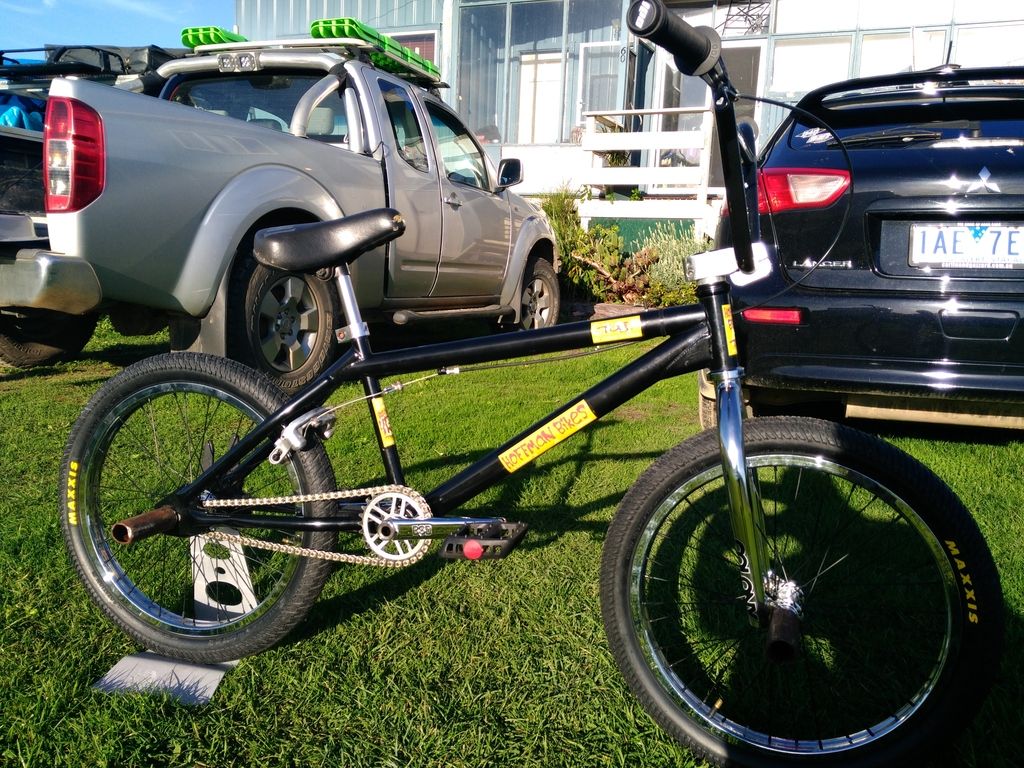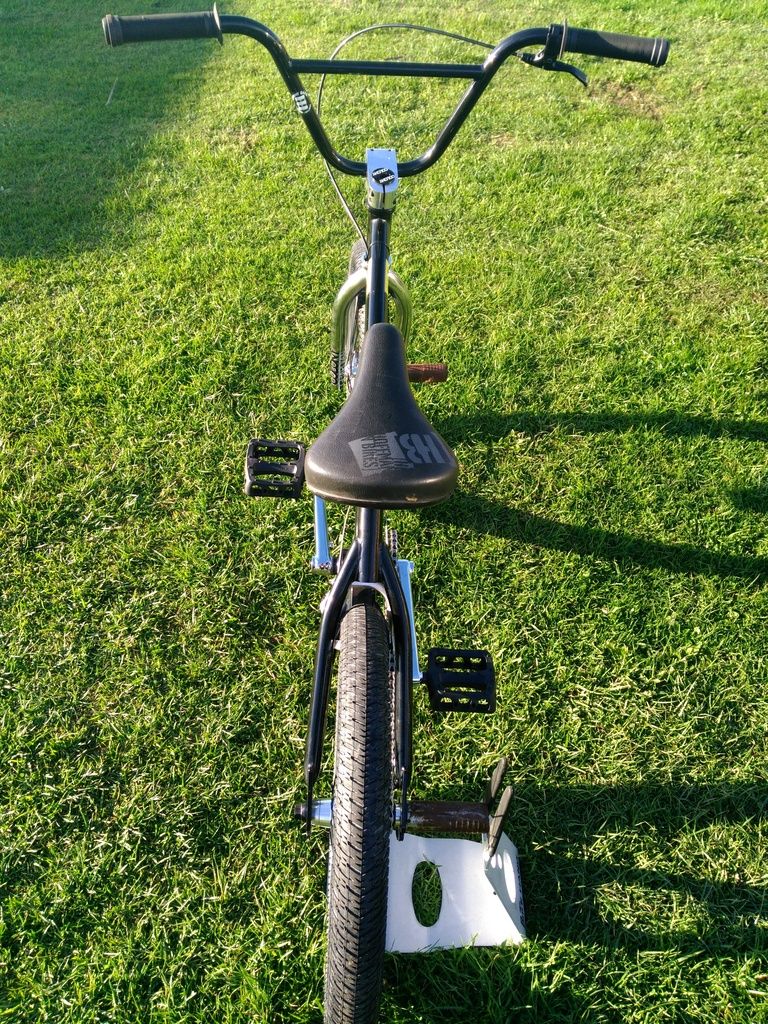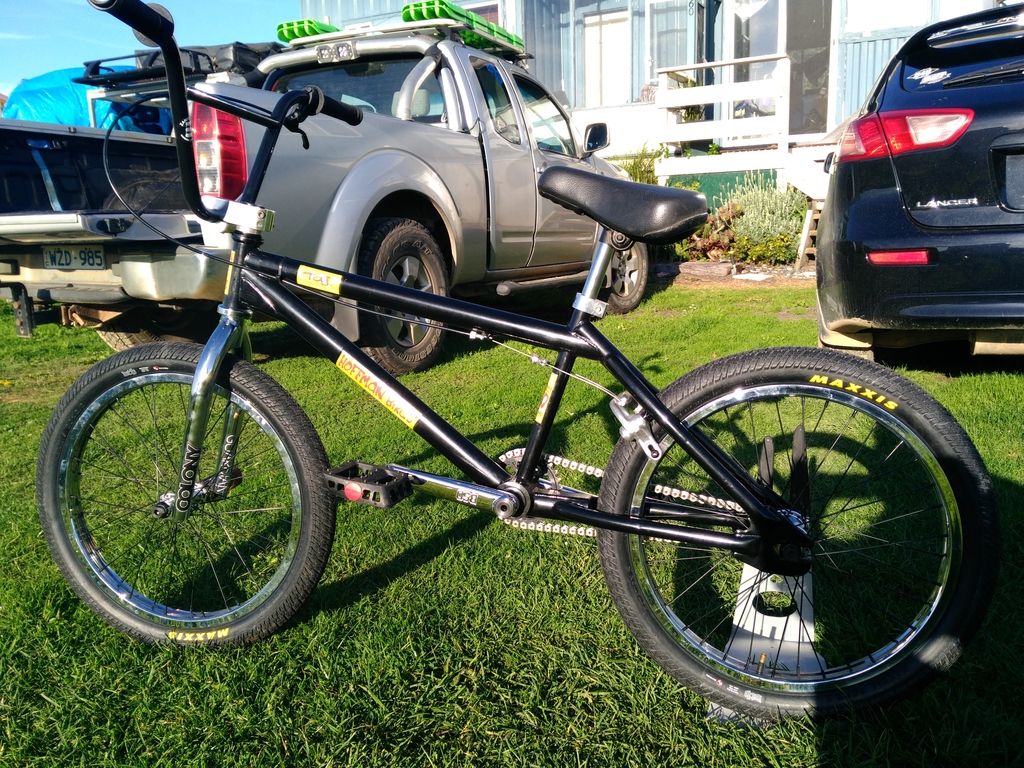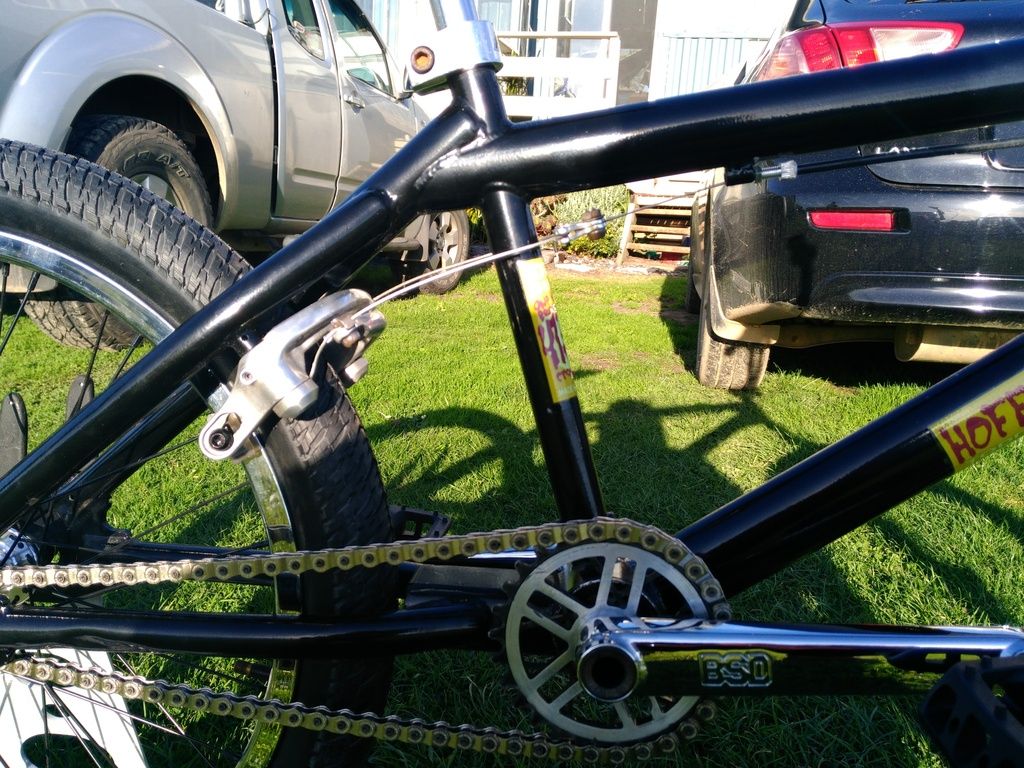 Over all Im pretty happy with the feel, still taking a little to get used to again but that will come in time.
Cranks: BSD
Hubs: The Set 36s
Rims: Cult chrome 36s
Pedals: Odyssey Twisted, plastic
Brakes: Shimano U-brake
Headset: Pig lower, sealed upper
Seat:HB
Stem: HB flipped
Submitted by slim01
Dirt Jump / Trail
Company: Hoffman Bikes
Model: Taj
Wheel Size: 20"
Headtube size: 1-1/8"