1991 Haro Master
100% All original - Bike Shop Find!!!
Another one of the bikes I bought years ago and never got around to adding it here. I bought this one from bike shop that I visited when I was out traveling for business. It had never sold and was just getting moved around the shop for years and then back into their storeroom before I bought it. It is 100% all original, even down to the damn reflectors still on it!!! This color is just freaking amazing to look at. One of my top 5 favorite Haro's. It's probably the only 100% original, non-restored 1991 Air Master in existence; or at least to have surfaced within our community.
(NOT FOR SALE)
Here's the parts breakdown:
1991 Haro Master Bashguard Frame and Fork - Air Master
Haro Kneesaver Bars
Haro Fusion Stem
YST Headset
Haro Fusion - 48 Spoke Rims
w/ JoyTech Sealed Bearing Low Flange Hubs
Haro Fusion 1 - Piece 175mm Cranks
w/ Haro Loose Bearing Bottom Bracket set
Haro Fusion Disk
Haro HPM 2.0 Tires
Haro Fusion Twin-Torq Seat Post Clamp
Haro Kashimax Fusion Seat
Haro Straight Seat Post
Victor VP-500 Pedals
ACS BOA Ball Bearing Front Caliper
ACS BOA Ball Bearing Rear Caliper
ACS 283 Locking Levers
Odyssey Gyro Rear Brake Detangler
Haro Krayton Grips
Izumi Chain Chrome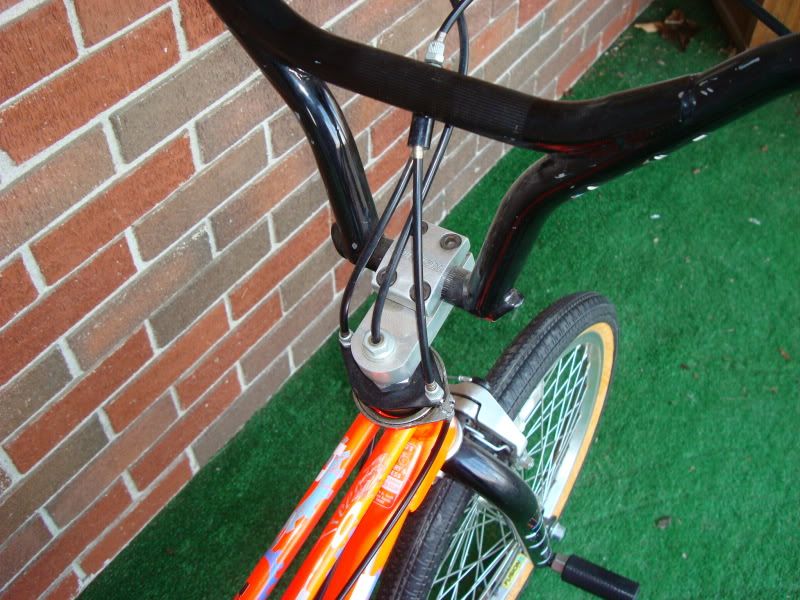 Submitted by radmeon
Freestyle / Flatland
Company: Haro
Model: Air Master
Wheel Size: 20"
Headtube size: 1"