1985 Haro FST
Haro Fst in day glow red My Brian Blyther tribute build..........
I Purchased the frame forks and bars of a fellow museum member getmoney ( Dave ),,,the frame set was originally a green set and was in very good condition with no dings cracks or rewelds etc,,,,,Dave was nice enough to post it all to Chip @ C4 were chip did his magic and restored the frame set ... Chip powdered it in Haro,s day glow red color and installed the new decals .........THANKS MATE
I have allways had a thing for the red Haro FST ,s as I was a big Brian Blyther fan BITD and the Fst was allways associated with Brian in pages of the magazines I read.....So I wanted to built this ride up to a slightly higher spec than OG and added some Peregrine Super Pro,s and some other none standard parts to go with the hole Blyther tribute feel for the build... I wanted to give the Fst a little more bling , but still keep the clean factory look that it has .....
This ride is currently my new daily rider and it sites beside my other Haro freestylers in my bike room and is another fine addition to my growing collection......ENJOY ..
SPECIAL THANKS TO ALL THOSE MENTIONED IN THE BUILD THREAD
http://bmxmuseum.com/forums/viewtopic.php?id=471468
The official FST thread.....
http://bmxmuseum.com/forums/viewtopic.php?id=482431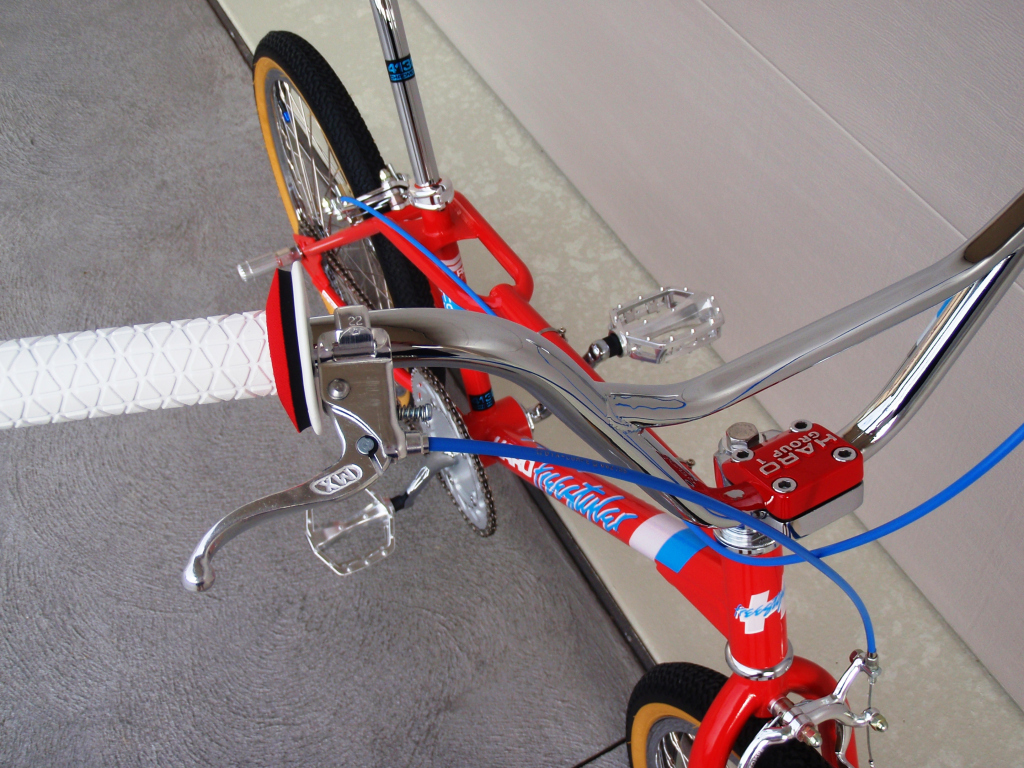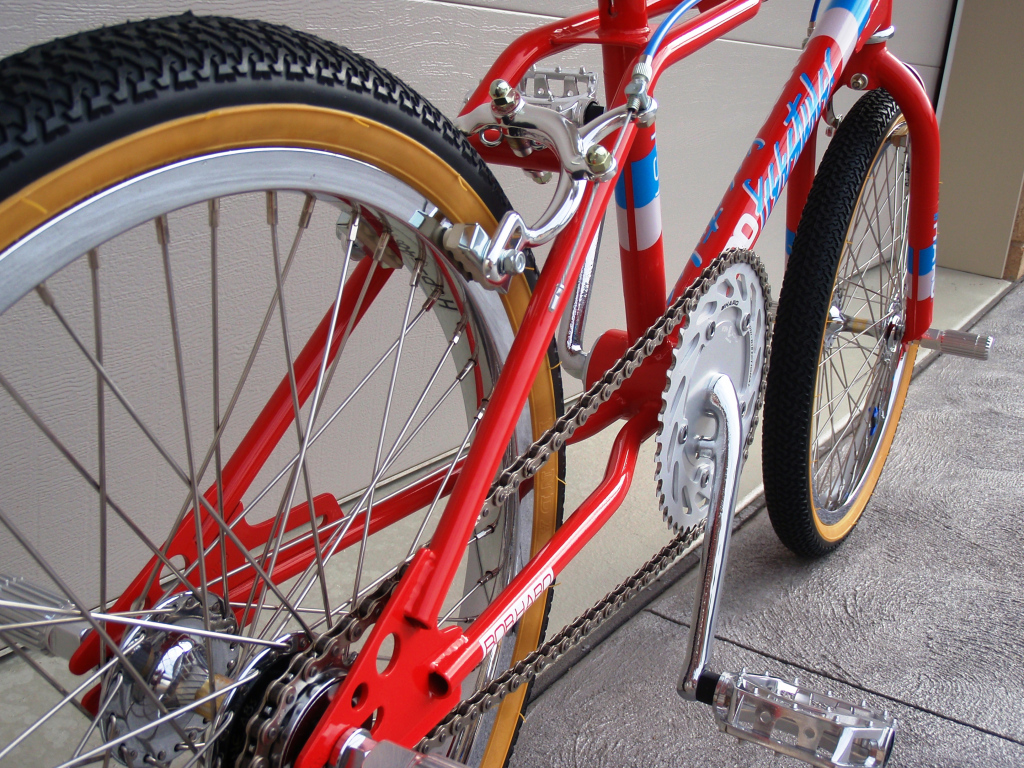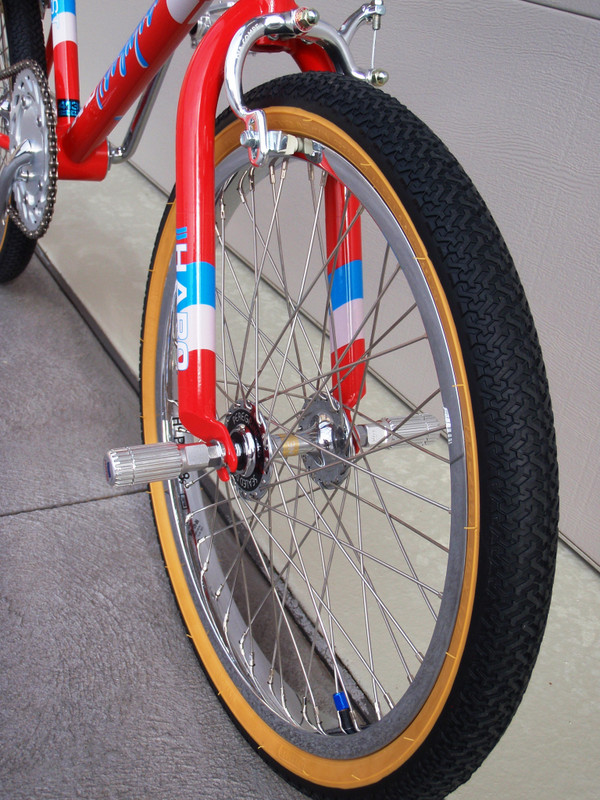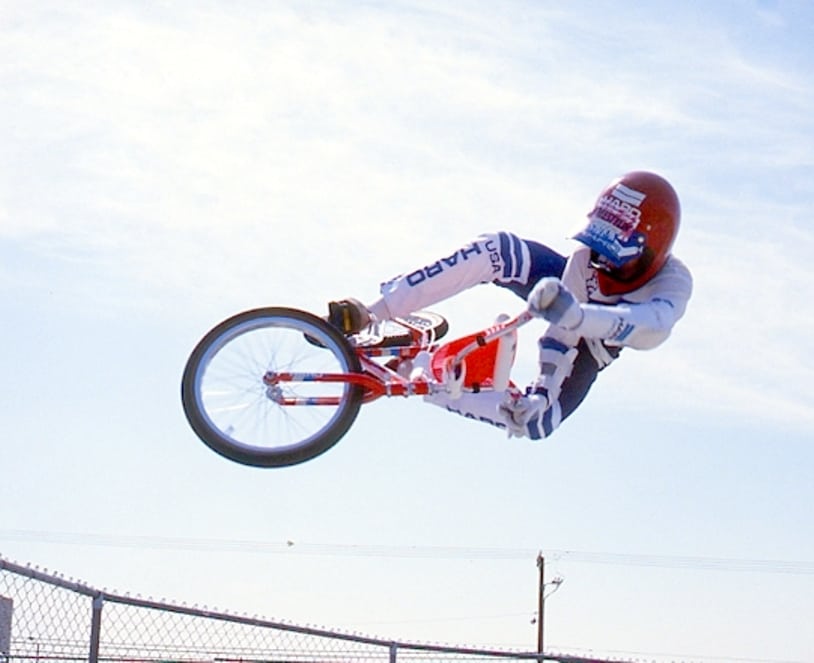 Freestyle / Flatland
Company: Haro
Model: FST
Wheel Size: 20"
Headtube size: 1"
Details SPECIFICATIONS *85 Haro FST frame and forks restored by Chip @ C4 * Tioga Beartrap 2 headset * Restored Group 1 stem * Rechromed 86 Haro Fst none knurled drop bars * Ame tri grips with red donuts* Dia compe 890 ,s front and rear with Tech 4 levers and nos cables dated 85* * Viscount dominator seat * Haro fluted layback seat post rechromed * Dia compe MX seat clamp *Peregrine Super Pro 48,s with sealed hubs and chrome spokes* Kenda freestyle tires the Panaracer copies* rechromed sugino 175mm OPC * Porkchop power disc *NOS Haro 44 T unidirectional chainring * VP 565 pedals * Dicta 16 T freewheel * New KMC 510 Chain * Decals by C4 *Nos Haro axel pegs