2012 Haro Freestyler
Haro Freestyler 30th Anniversary frame set
I feel very luck,y to have been given the chance to purchase one of these limited frame sets and owe a big THANK YOU to Dom Phipps for contacting me.
This is frameset #231 of 300 made to celebrate 30 years of Haro,s original freestyler from 1982 .
The chrome and finish on these,s framesets is off a very high standard and great lengths have been taken to replica the original in every detail .
This frame set will never be built up and has been mounted on the wall in my bike room with the rest of my Haro collection .
Special Thanks to Dom Phipps and Joe Hawk for making this project Happen ........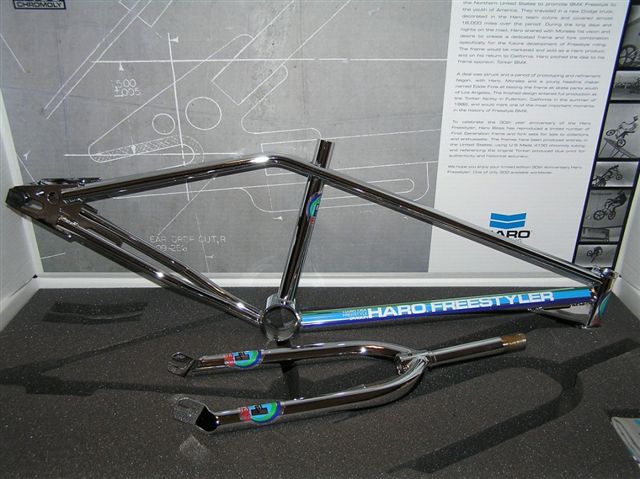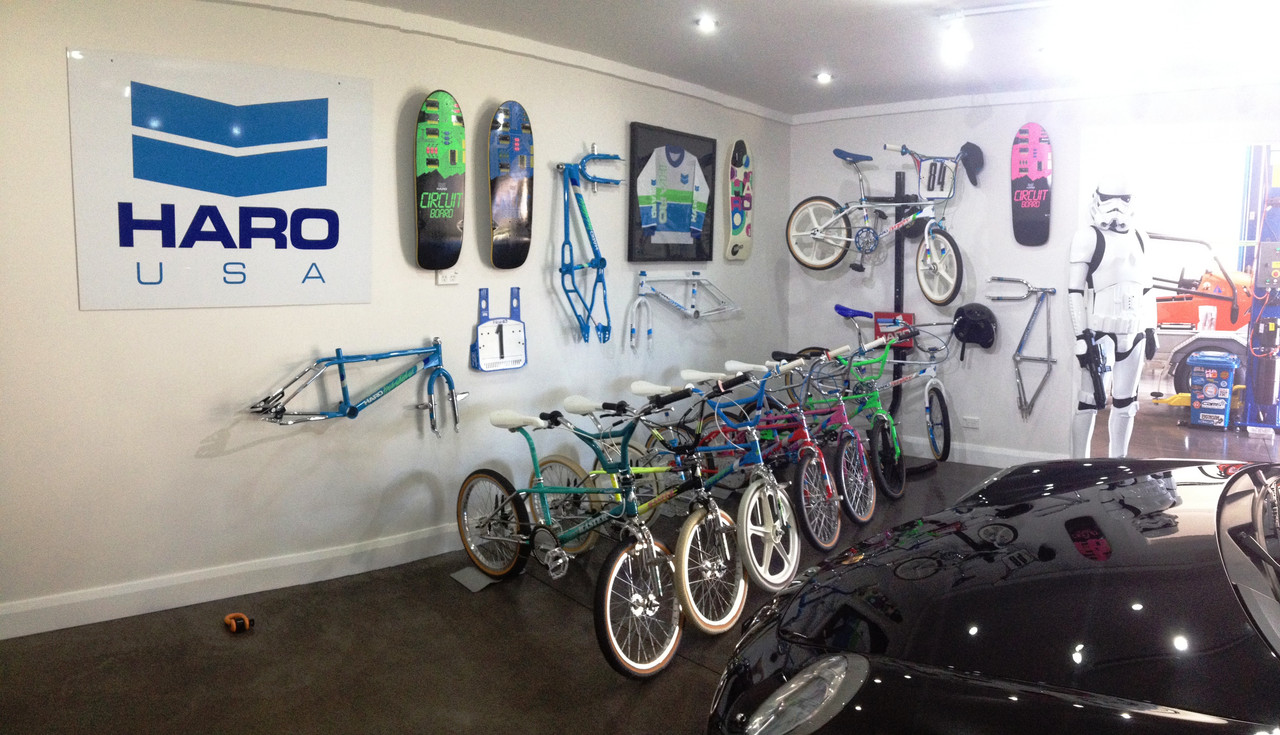 Freestyle / Flatland
Company: Haro
Model: Freestyler
Wheel Size: 20"
Headtube size: 1"
Details Fitted with Tange MX 2 Headset