1987 Dyno Pro Compe Team
One of my favorite riders and survivors that isn't a Haro!!!
Another one of those bikes I've had a long time and never got around to adding it on here! I bought this one of eBay years back and didn't have to do a whole lot to it with regards to replacing parts (grips / tires / pedals). Tuned it up and started 'stylin that very same day. I never rode a Pro Compe BITD but I really do like the geometry on these bikes. They're just easy to ride and work front end tricks.
(NOT FOR SALE)
Loved it so much, I built a "twin" for my son for his 6th birthday many moons ago!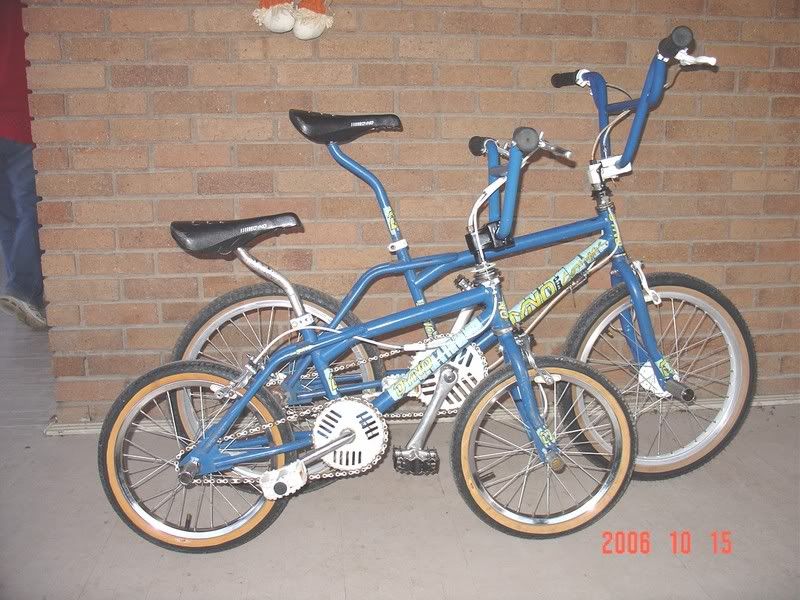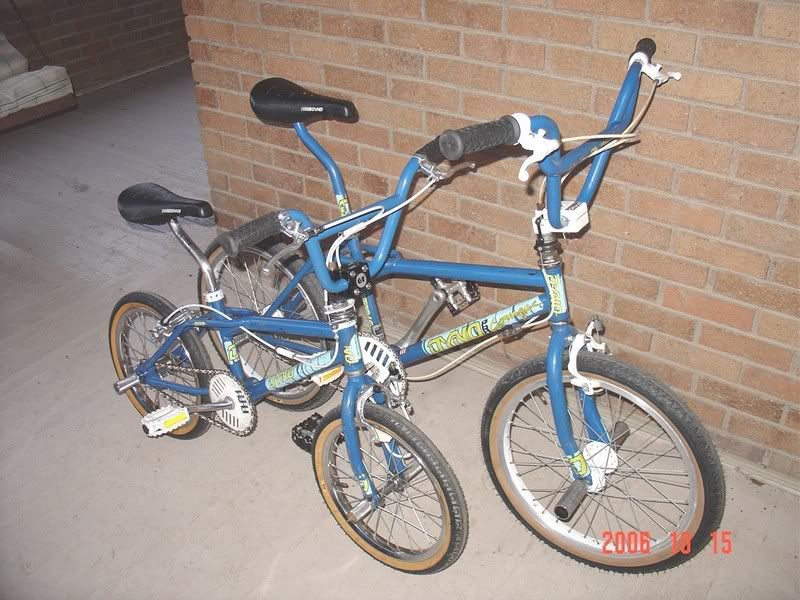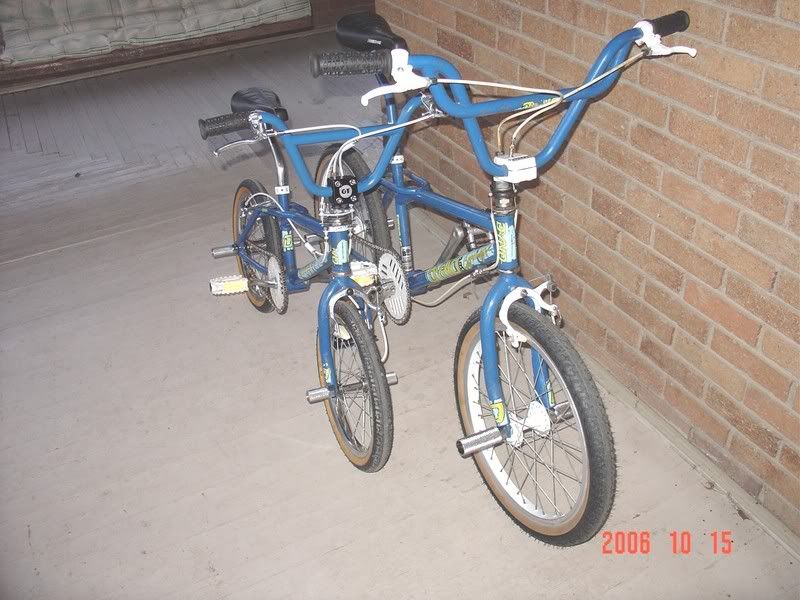 Testing out his new ride......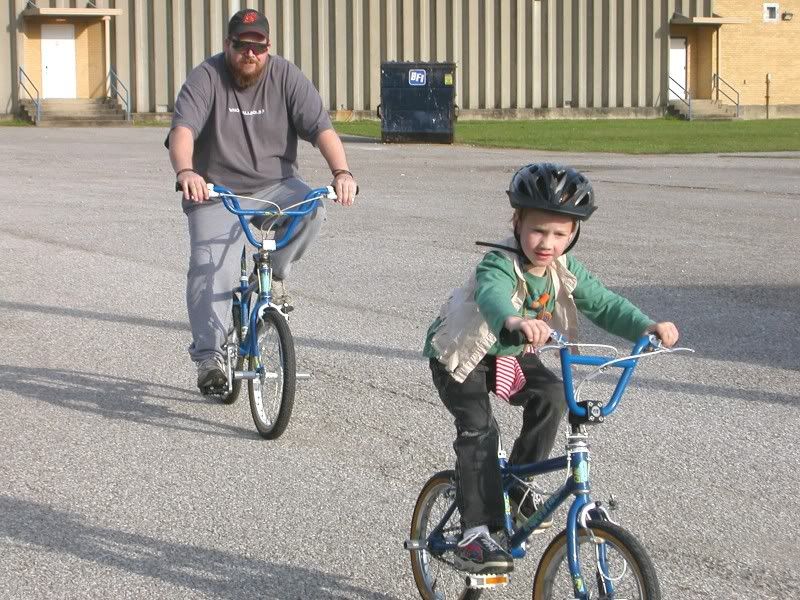 This is what it's all about!!!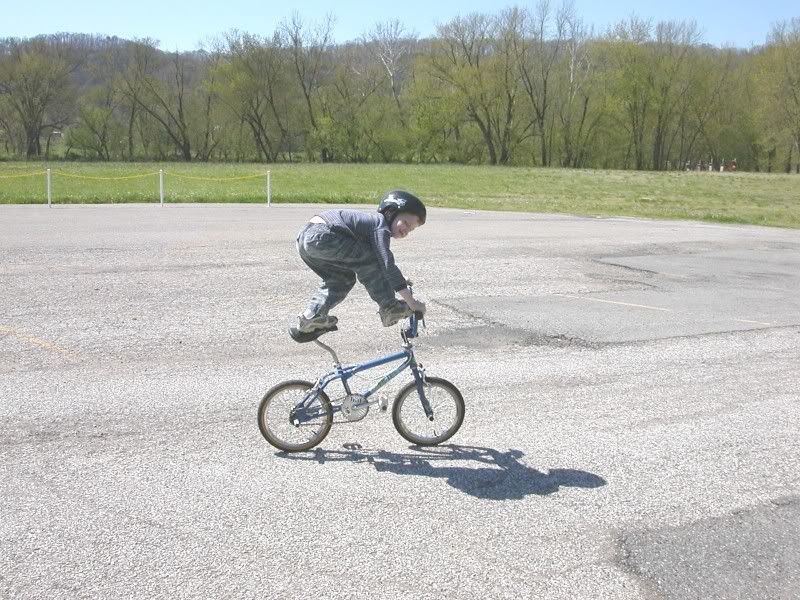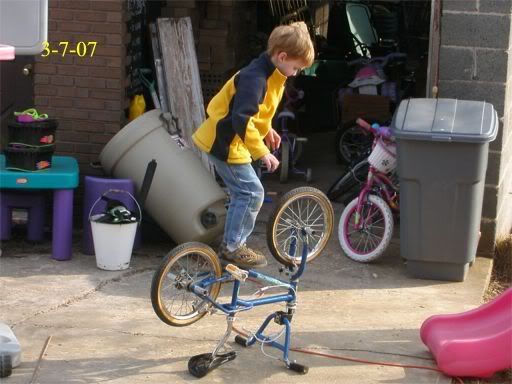 Submitted by radmeon
Freestyle / Flatland
Company: Dyno
Model: Pro Compe Team
Wheel Size: 20"
Headtube size: 1"