1980 Cook Bros. Racing Cruiser 26
Bought this bike from the original owner. Did a color change and added my own touches. Hope you enjoy the build.
*** 2013 BMX Society Reunion & Show Best 26" Old School Cruiser winner ***
This entire bike is 100% original finish and decals.
Parts breakdown:
Frame: Chrome, 26" Cook Brothers Racing Cruiser
Fork: Chrome, 26" Cook Brothers Racing Uni-Clamp
Bars: Chrome, Cook Brothers Racing Cruiser
Stem: Red, Cook Brothers Racing Uni- Clamp
Headset: Red, Hatta MX-100 (speed line)
Saddle: Black, Brooks B72
Seat Post: Chrome, Cook Brothers Racing laid back
Seat clamp: Red, Cook Brothers Racing
Rims: Red, Araya 7x 26x1.75
Hubs: Red, 1st gen Cook Brothers Racing front, Chrome, Sachs Automatic rear
Chain Ring: Red, Sugino 42t
Chain Ring Bolts: Chrome, Sugino
Spider: Chrome, Sugino
Cranks: Chrome, 1st gen Redline Flight (none pinch) 185mm
Bottom bracket: Silver, Sugino loose ball
Pedals: Red, Reedy sealed
Tires: Black, 26x1.75 San Jung snake belly knock offs
Grips: Black, Oury waffle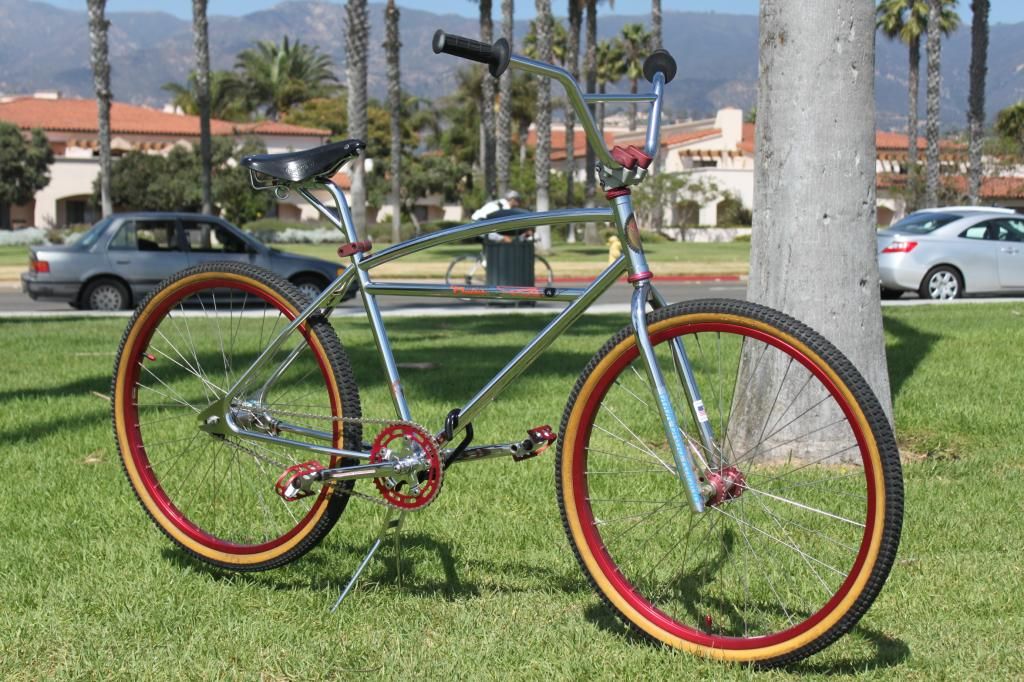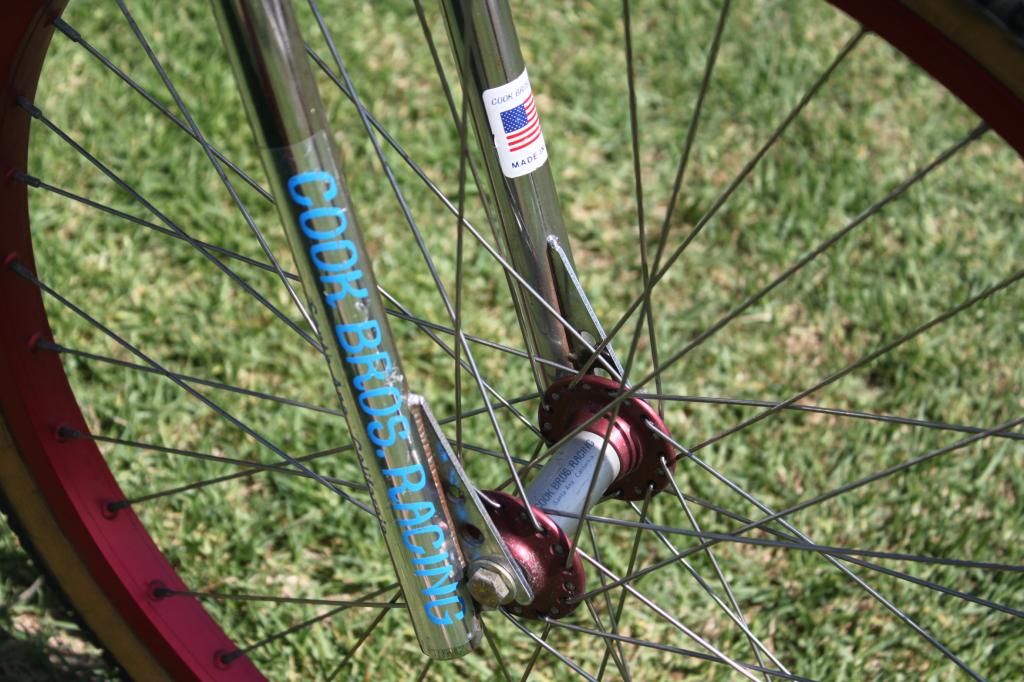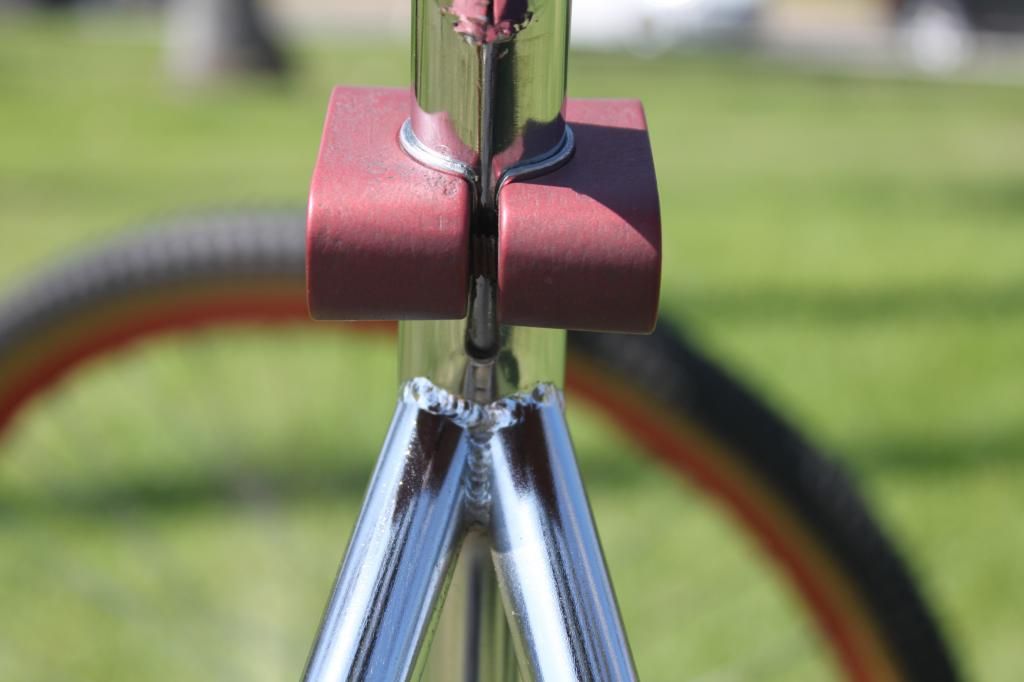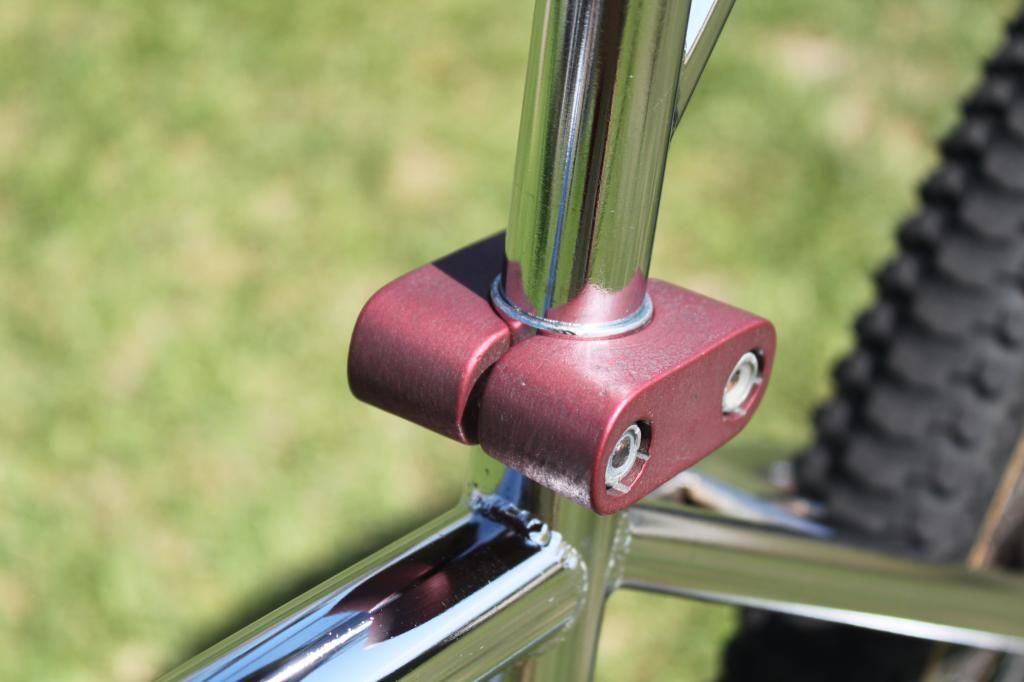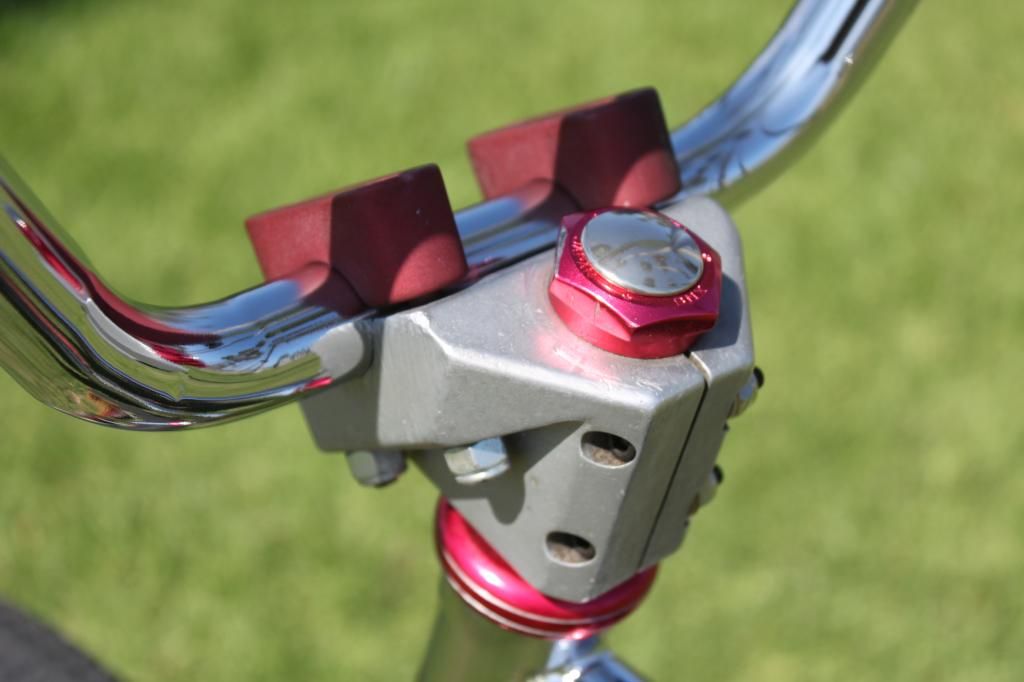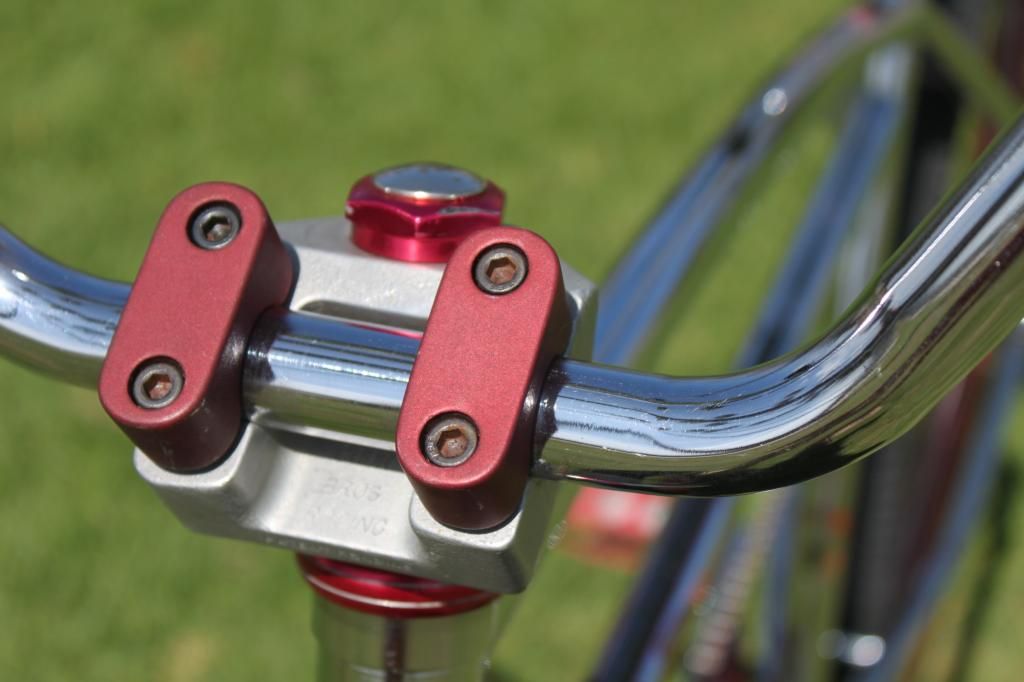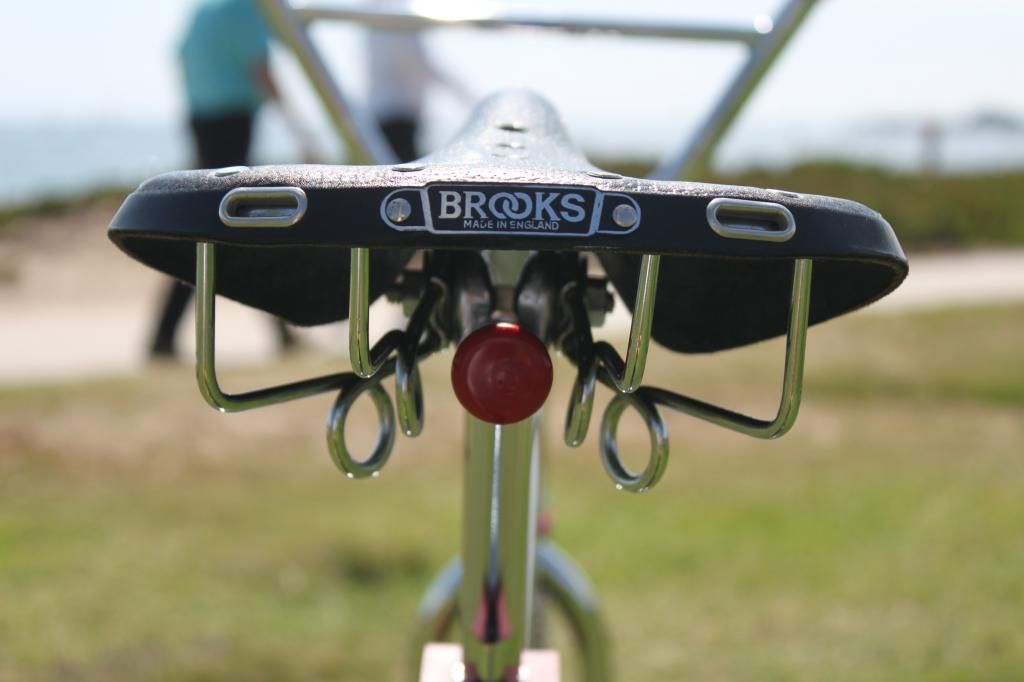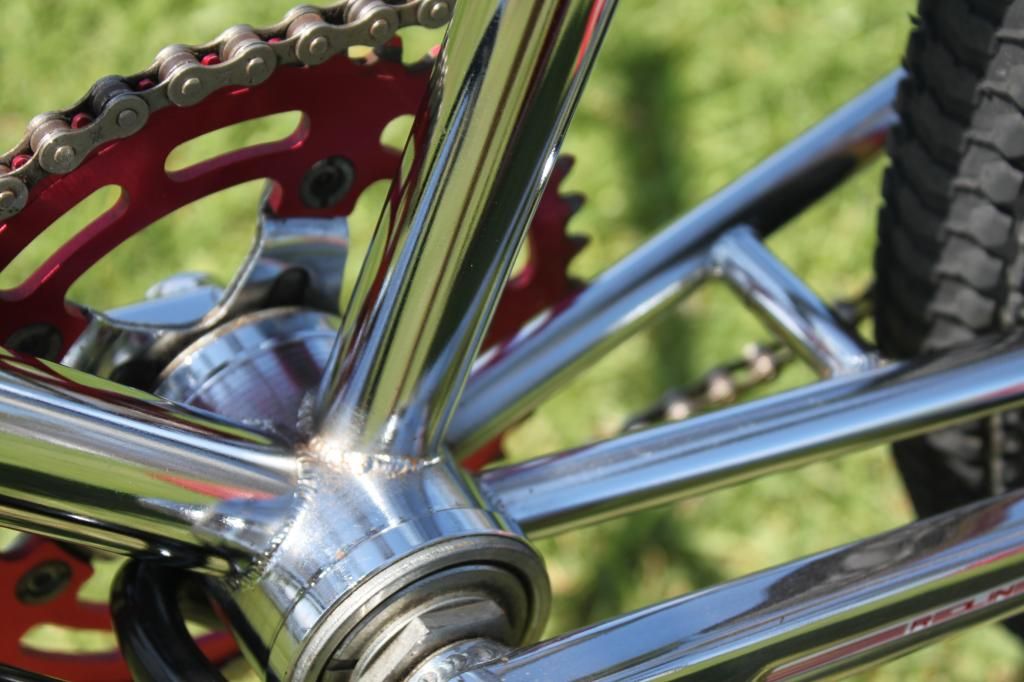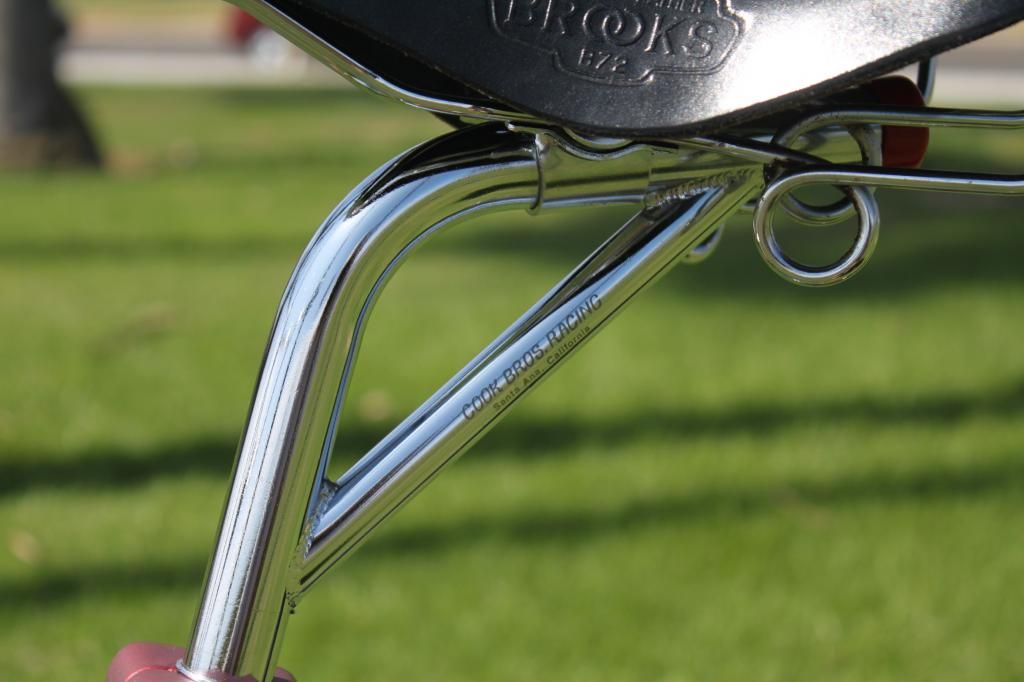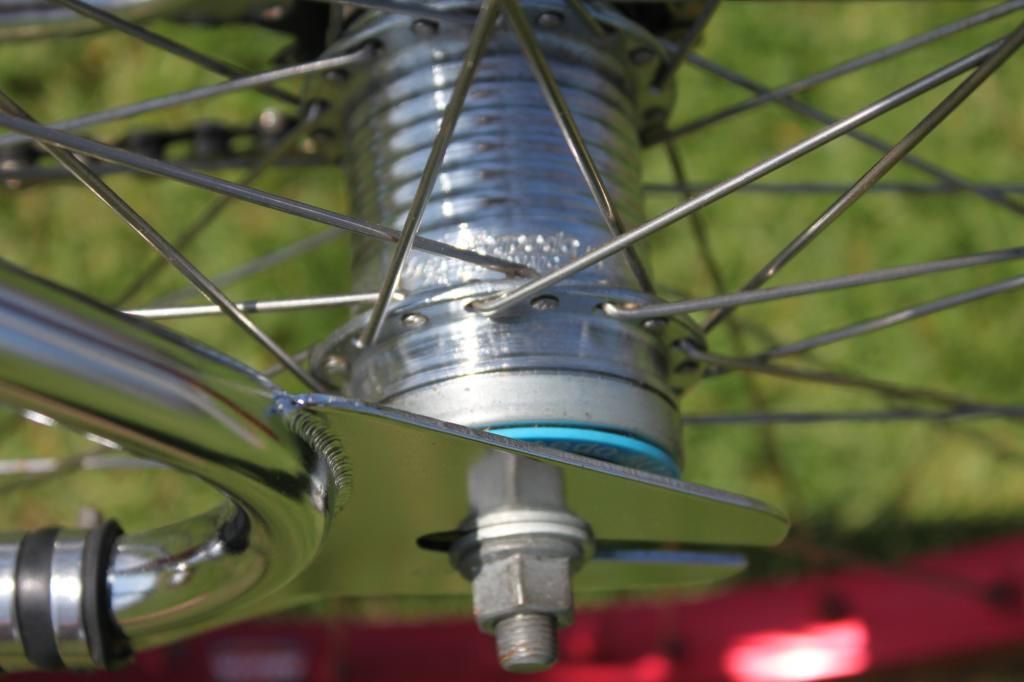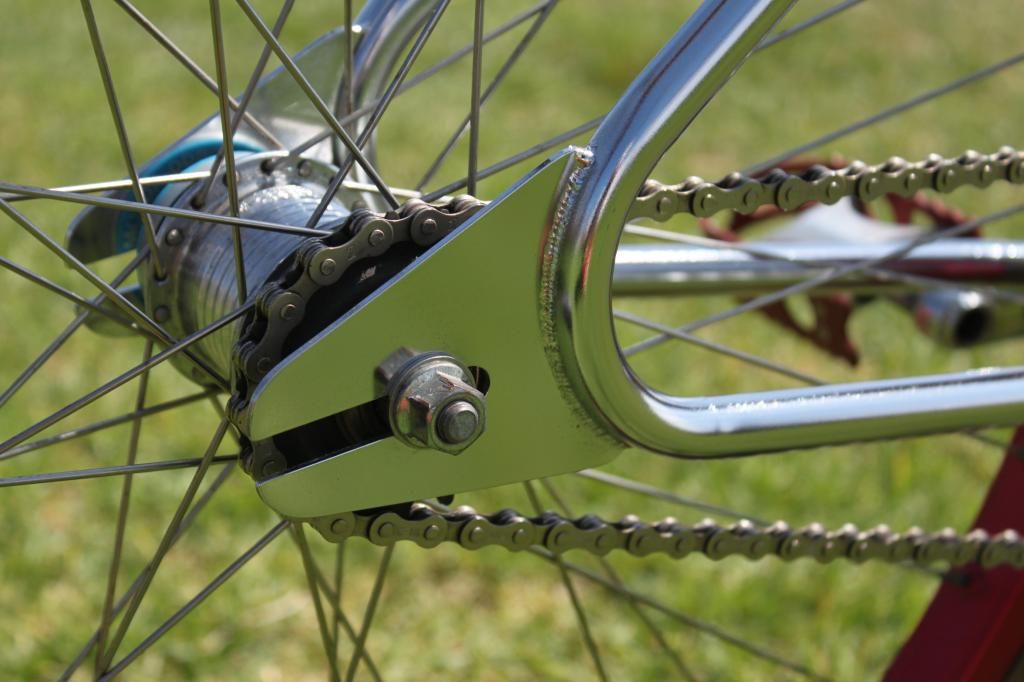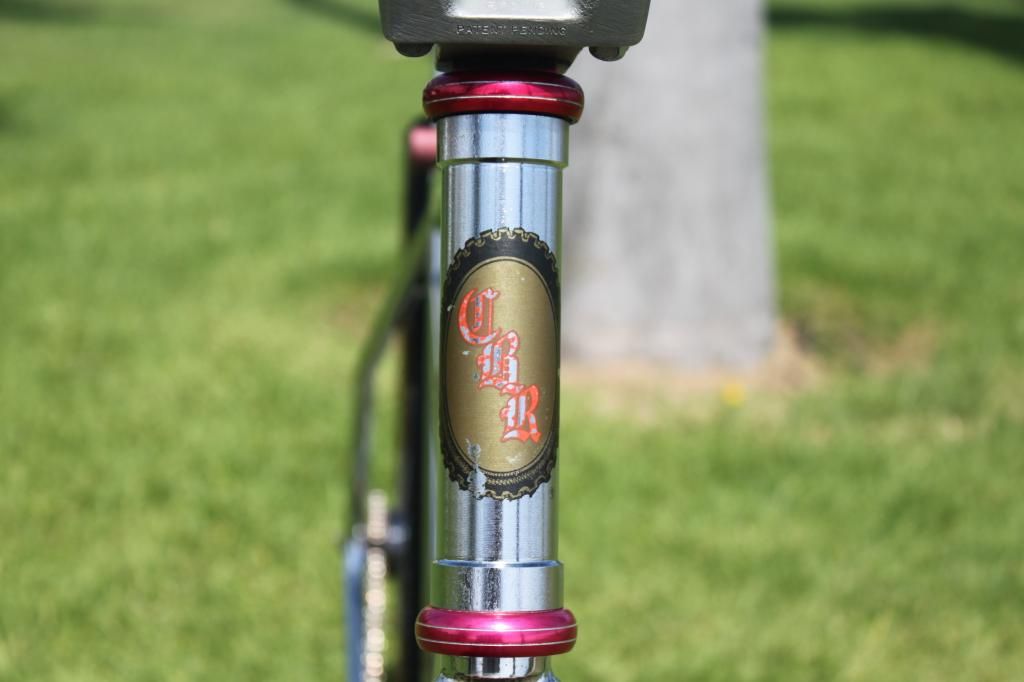 Submitted by route66