1981 Cook Bros. Racing Cruiser 26
Custom built by Gary Cook for the founder of Vision Street Wear.
This bike is a complete survivor aside from the tires and brake pads. It was built by Gary Cook himself for Brad Dorfman, owner/founder of Vision Skateboards & Vision Street Wear. The bike had been sitting at the Vision warehouse for years covered in dirt. Brad had brought the bike to get tuned up at a bike shop so he could start riding it to lunch and I got tipped off about the bike when it hit the shop. I was put in touch with Brad and we made a deal for this and another Laguna cruiser he had(now owned by Larock).
Originally I believed this bike to be the Cook Bros/Shimano Land Cruiser from the June 1980 article from BMX Action magazine but it's not. This bike has a few differences that set it apart, mainly the small BB shell, 3 piece cranks, & no front brake. The Land Cruiser from the magazine had blue front/rear Shimano brakes, CBR seat clamp, & American BB with 1 piece cranks. I inquired with both Jack Witmer & Jim Watson(Cook Bros production manager) as to how many of these Land Cruisers were made with the Shimano Front Freewheel System and they both said "a couple". So I don't really know for sure...I just know this isn't the bike from the magazine.
I brought the bike home, cleaned it up and the rest is history. All finish is original/unrestored.
Parts:
CBR Cruiser frame #387 with "euro" threaded BB shell
CBR undrilled fork
CBR Slant stem
CBR Longhorn Cruiser bars w/early A'me Rounds grip
VDC seat post
Mesinger HDD-10 saddle
Shimano Front Freewheel System 5-speed
Shimano Tourney brakes, lever, & cables
KKT K-MX pedals
Araya 7x hoops with Shimano high flange hubs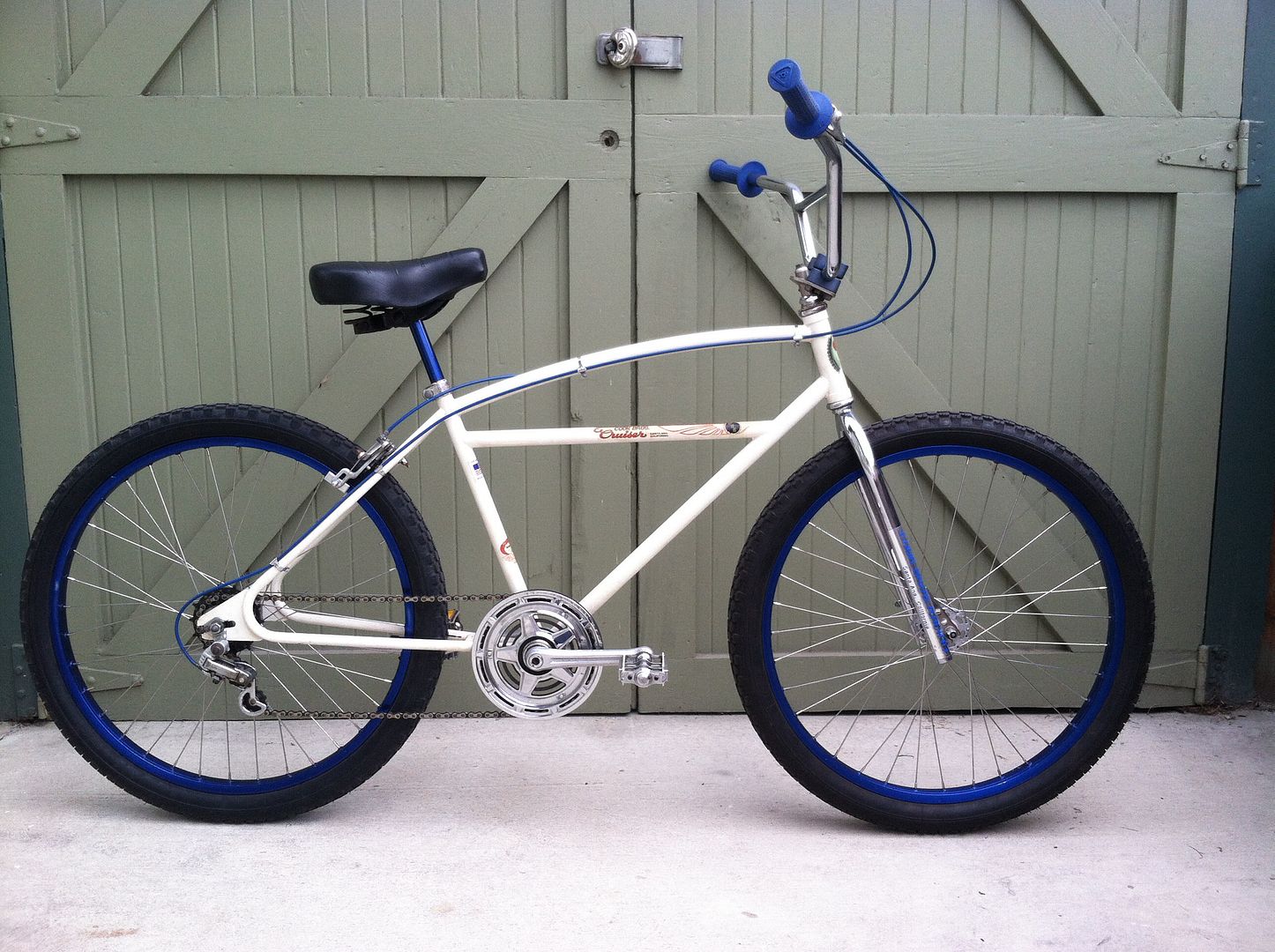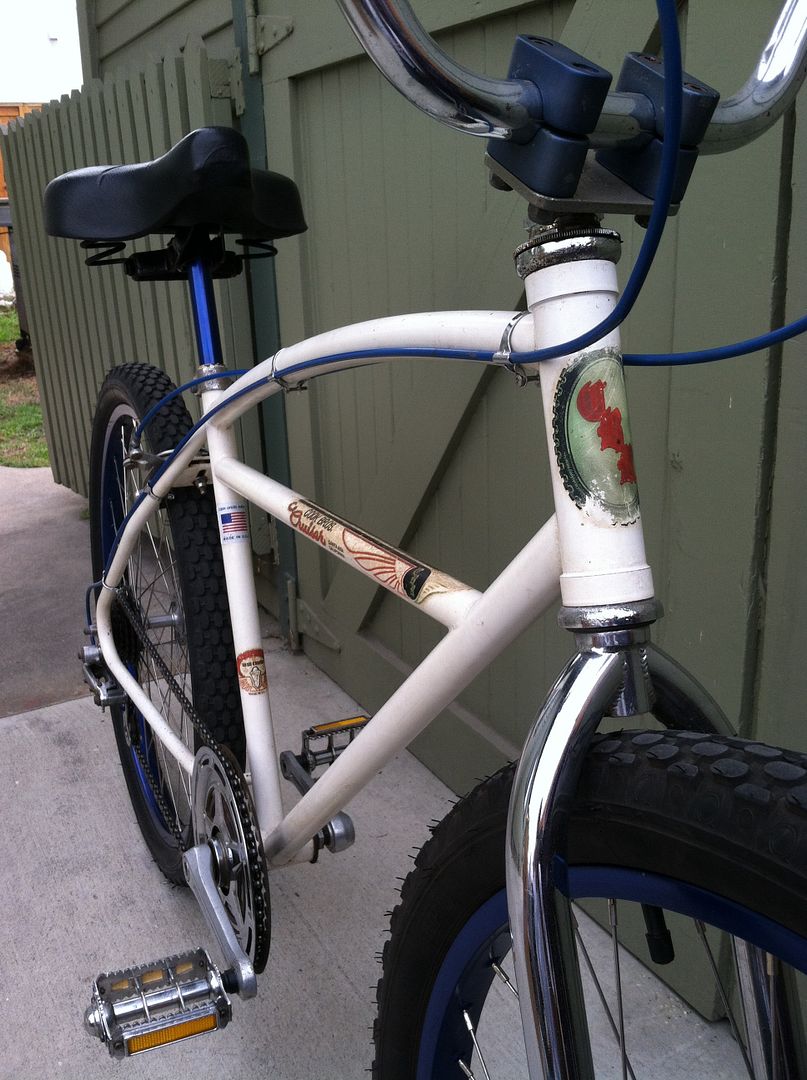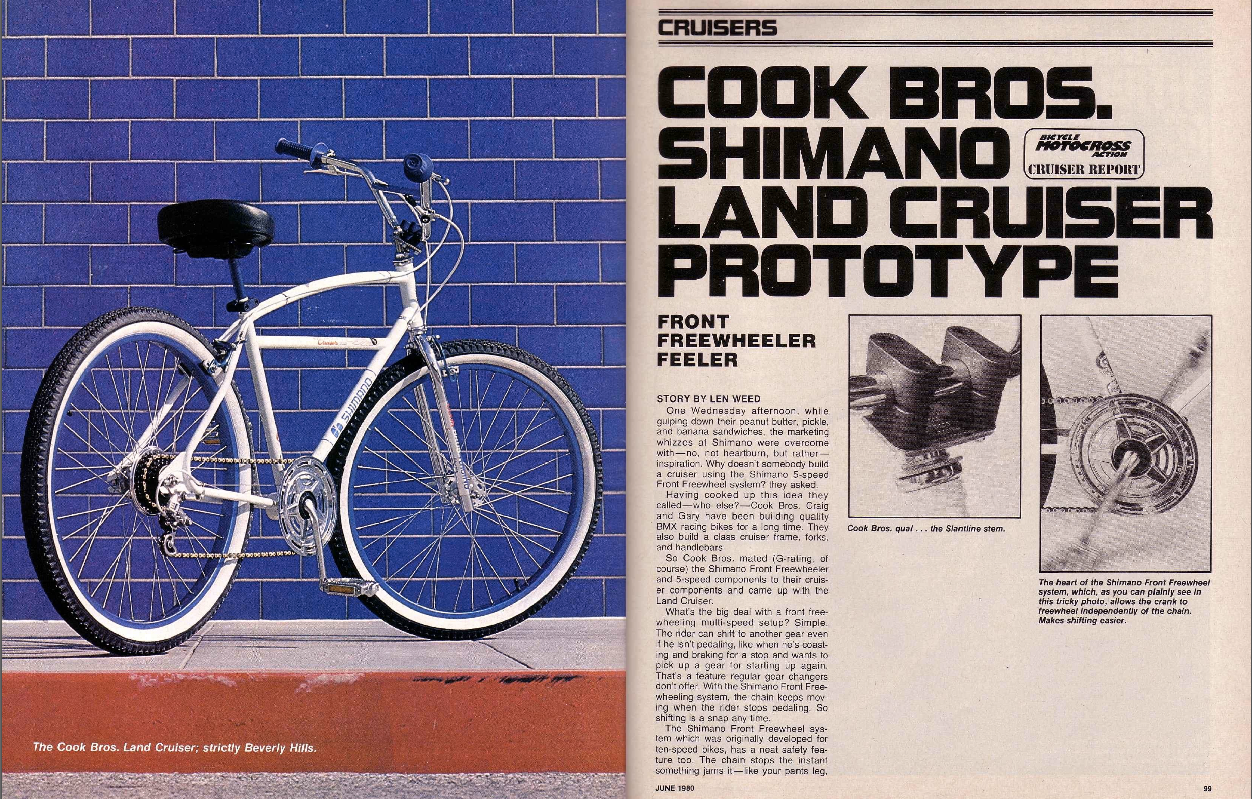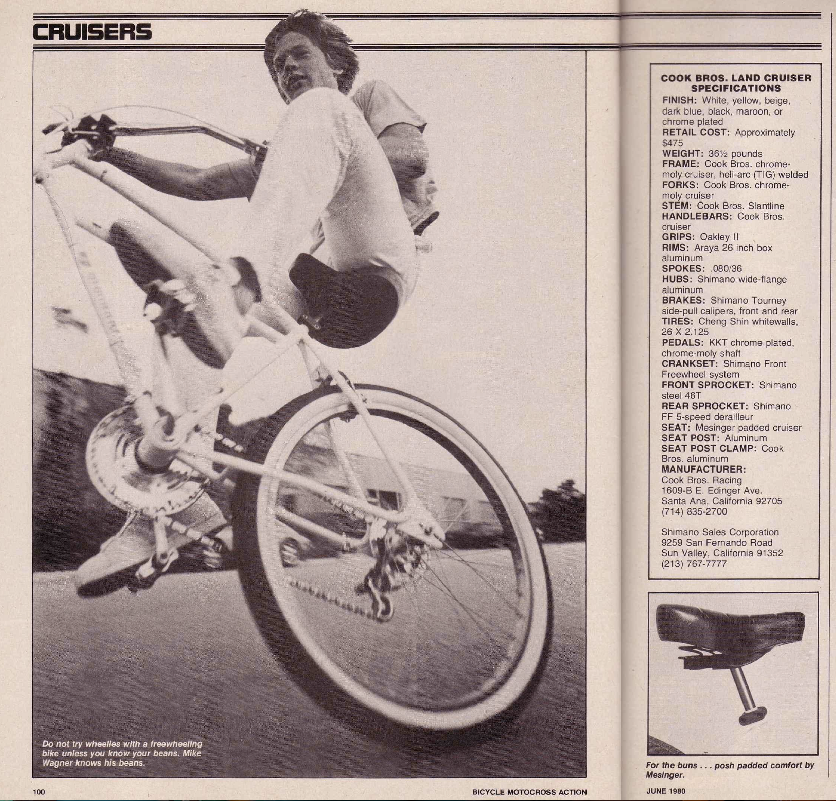 Submitted by RyanPartridge