1983 Cook Bros. Racing Austin Cruiser 26
Original factory finish Austin Cruzer. Second owner.
This bike was originally owned by Justin B., an ex employee of the Austin Cruzer Shop in the 1980's. According to the owner of Austin Cruzer, Lynn Carter, chrome Cook cruisers were not stocked in the shop, they were special order only. This bike is 1 of 2 factory gusseted Austin Cook frames that were chrome plated, the other still resides in Austin. I received my frame from the original owner and built it like you see it. By far the most fun riding cruzer I own and definitely my favorite.
All finish, hardware & decals are original.
Parts:
CBR Austin Special frame
CBR fork, Uni-Clamp stem & headset
CBR Longhorn cruiser bars uncut
Takagi Cr-Mo 180x24 w/sealed BB
KKT LMX Magnesium pedals
Suntour 41 chainring
Sedis 4L Special chain
Araya 7x hoops
Phil 1st gen front hub
Sachs Automatic 2 speed coaster hub
Brooks B72 saddle date stamped 1974
Suntour seat clamp
Cheng Shin Snake Bellies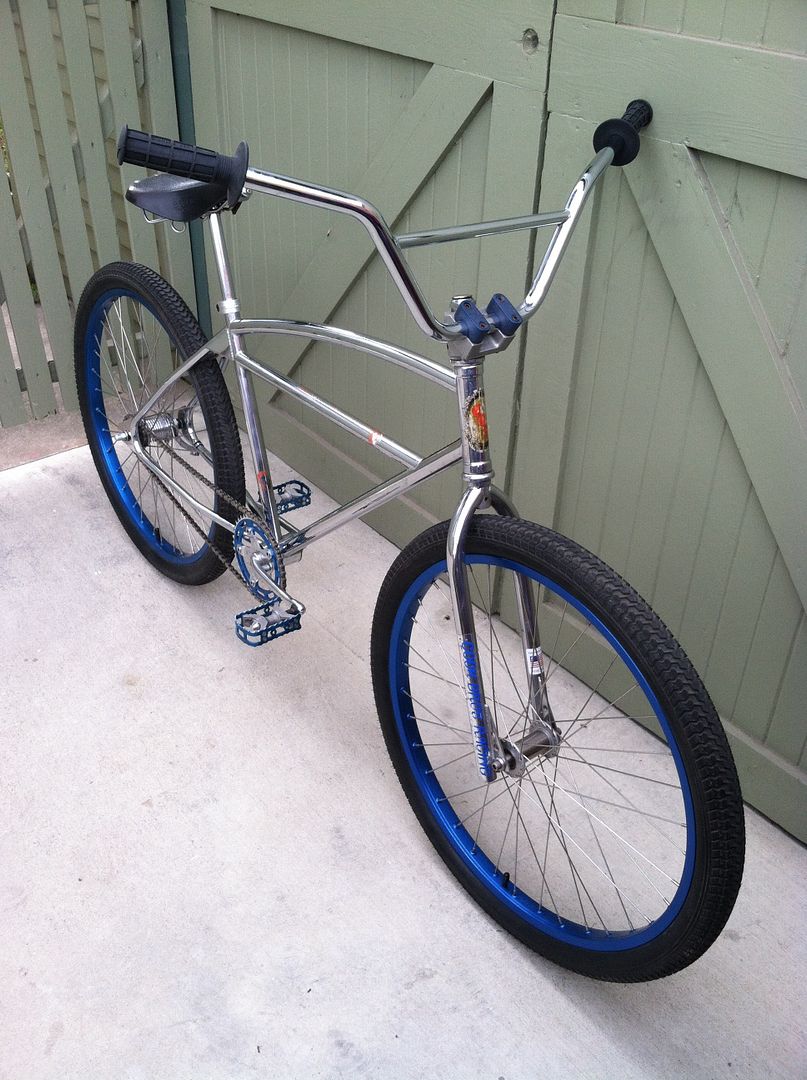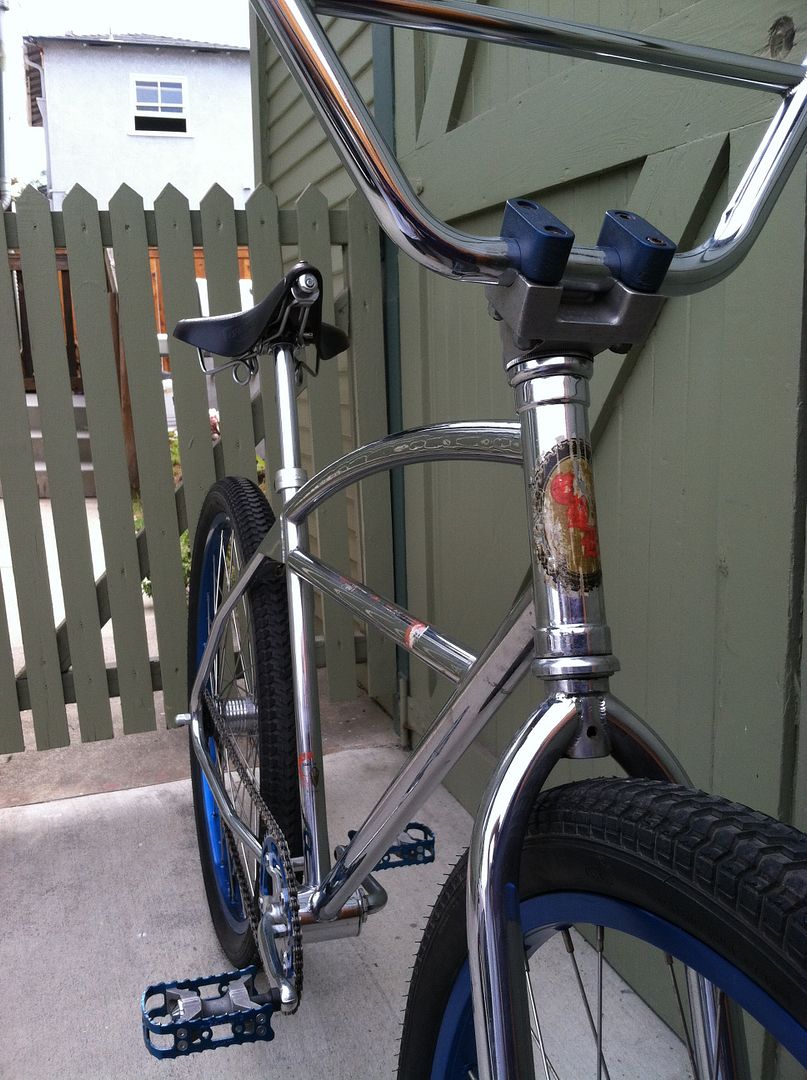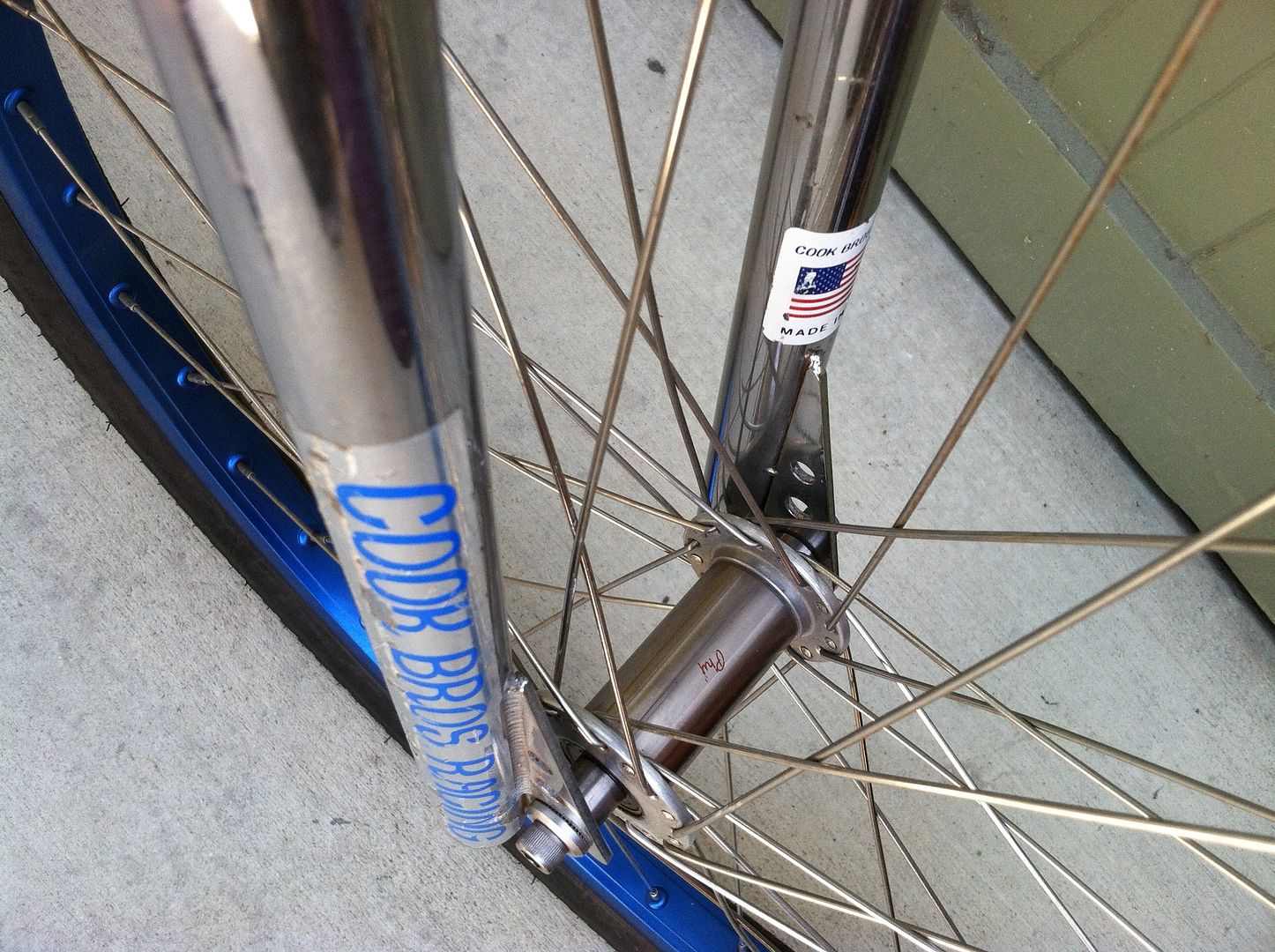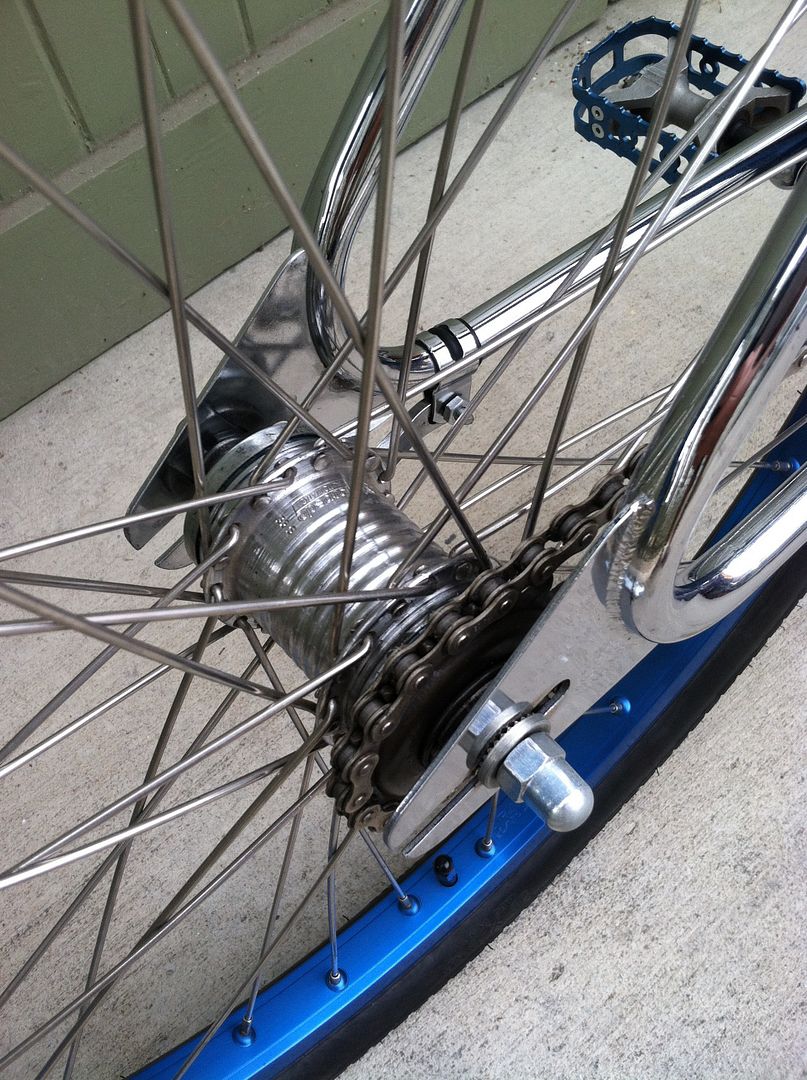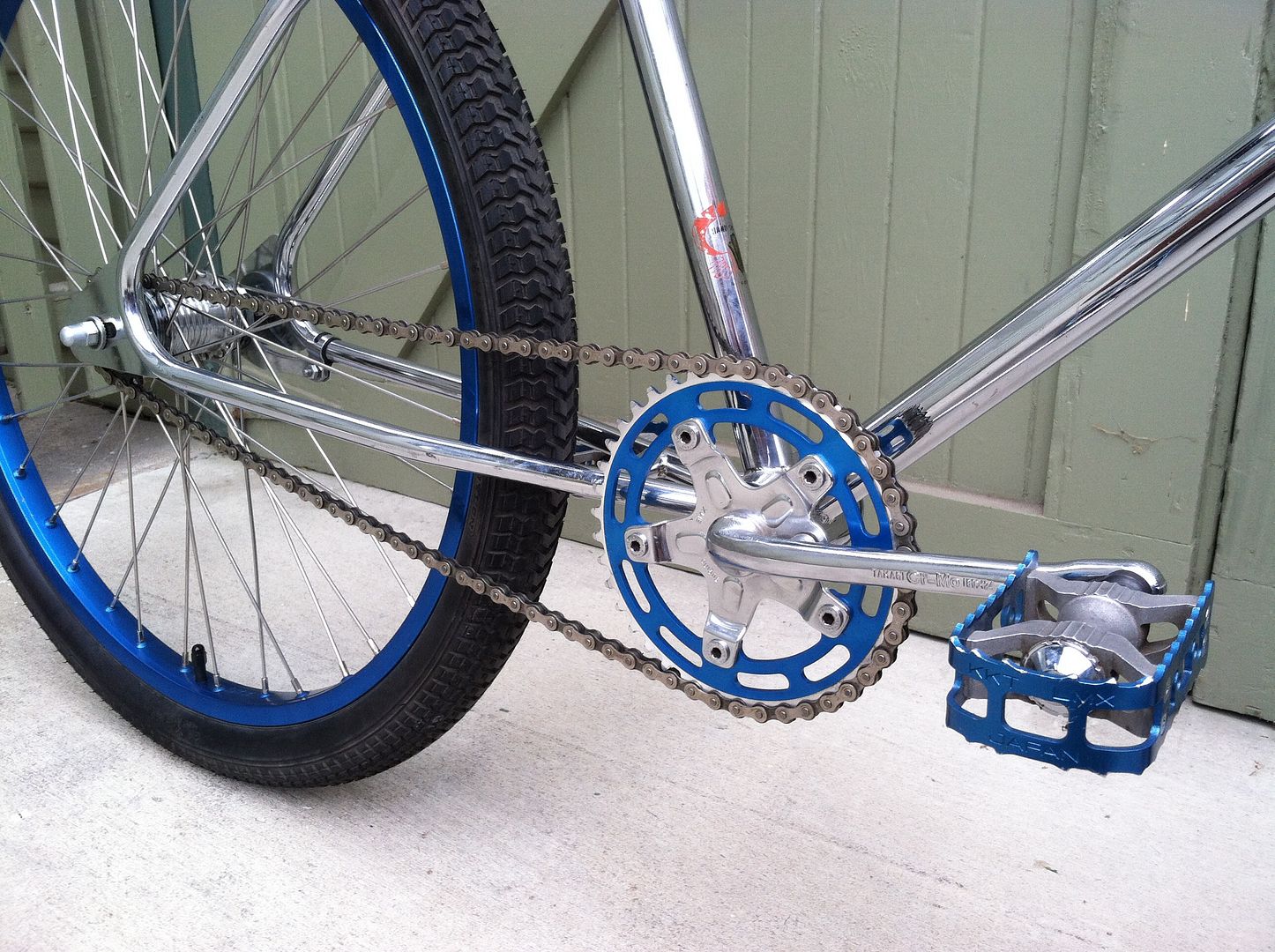 Submitted by RyanPartridge