1982 Cook Bros. Racing Cruiser 26
Bought as a frame and built it up as a wheelie machine. The last picture is me crossing the Golden Gate Bridge on this bike. I hope you guys enjoy it as much as I do.
*** 2017 BMX Society BOTY class winner Old School Cruisers ***
This entire bike is 100% original finish and decals.
Parts breakdown:
Frame: Chrome, 26" Cook Brothers Racing Cruiser
Fork: Chrome, 26" Cook Brothers Racing Uni-Clamp
Bars: Chrome, Cook Brothers Racing Cruiser
Stem: Blue, Cook Brothers Racing Uni-Clamp
Headset: Blue, Hatta MX-100 (speed line)
Saddle: Black, Brooks B72
Seat Post: Chrome, Generic Straight
Seat clamp: Blue, Cook Brothers Racing
Rims: Blue, Ukai Speedline 26x1.75 (non shiny side)
Hubs: Silver, 1st gen Phil Wood
Brakes, Silver, Phil Wood Disk Brake
Chain Ring Bolts: Chrome, TA
Cranks: Silver, Sugino Super Maxy 180mm Track w/ TA Track Chainwheel 41t
Bottom bracket: Silver, Cook Brothers Racing
Pedals: Blue, KKT Lightning LMK Magnesium Sealed
Tires: Black, 26" Cheng Shin Snake Belly 26x2.125 (re-issue)
Grips: Black, Ame Super Soft (re-issue)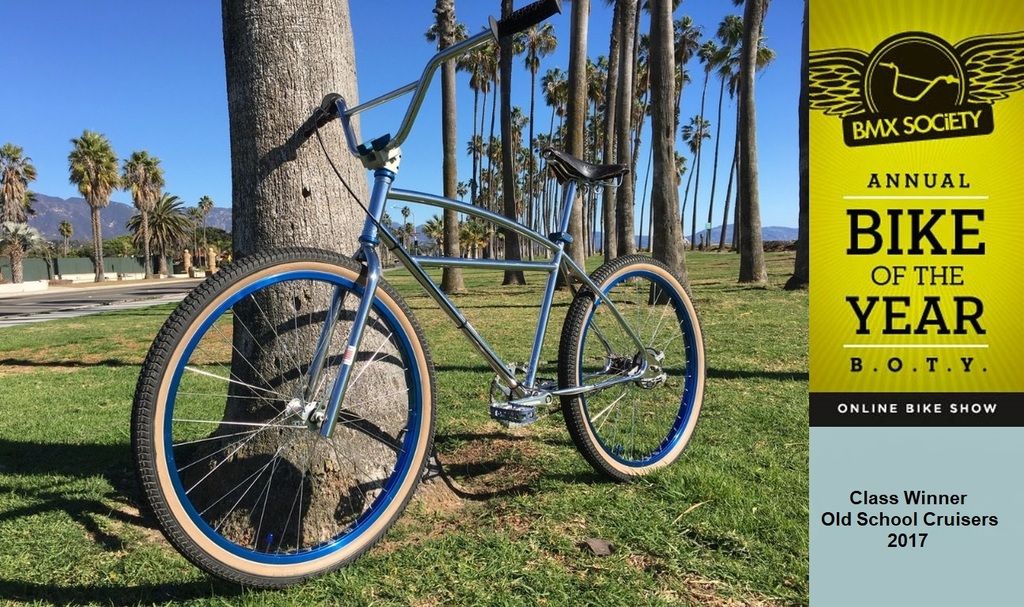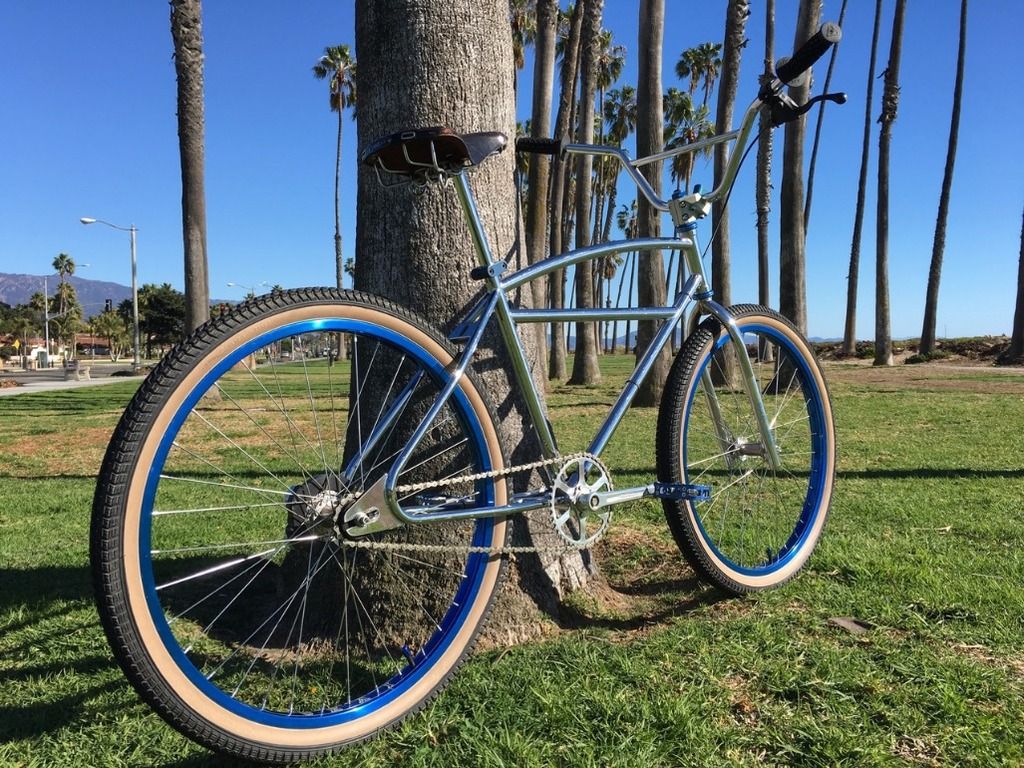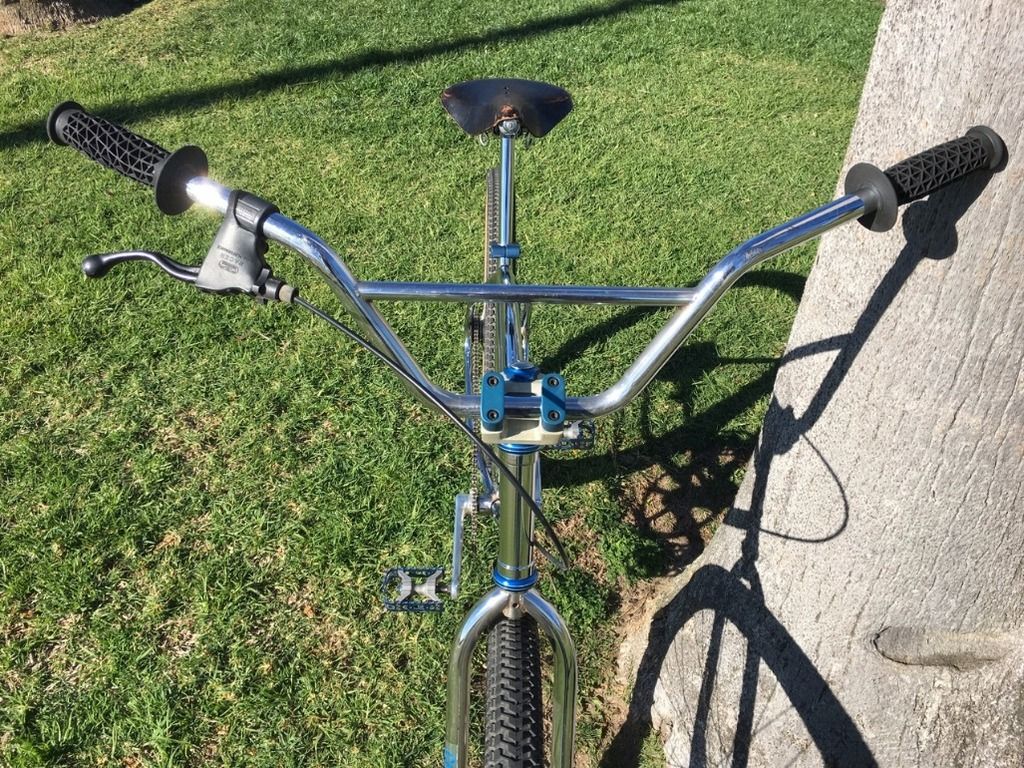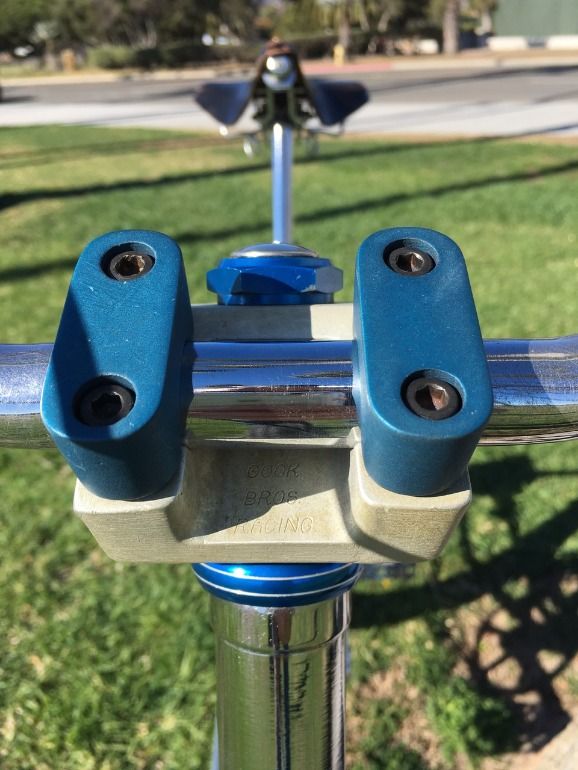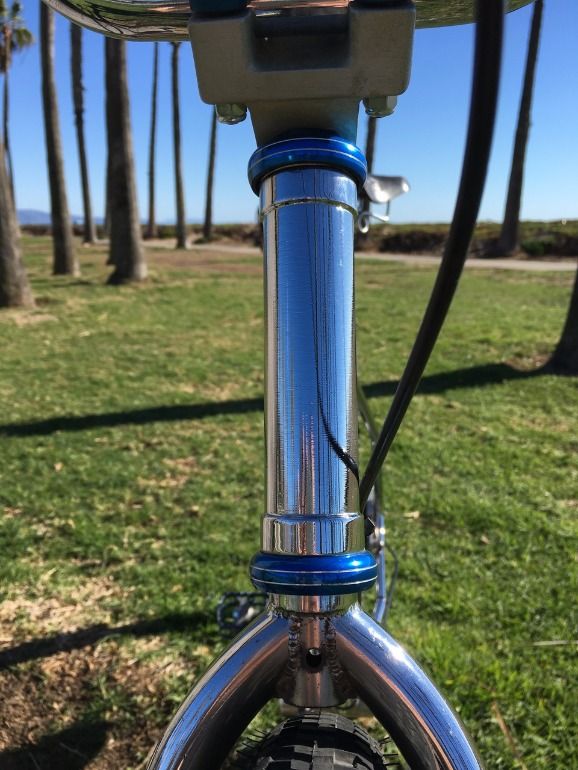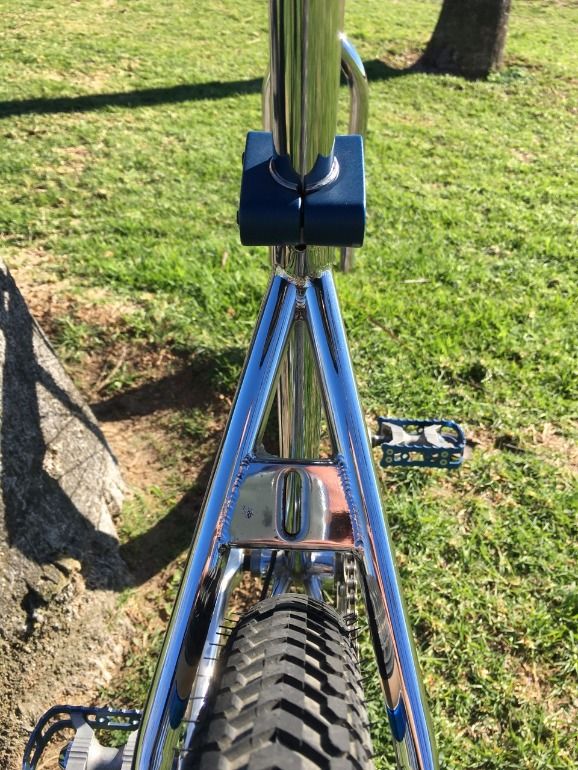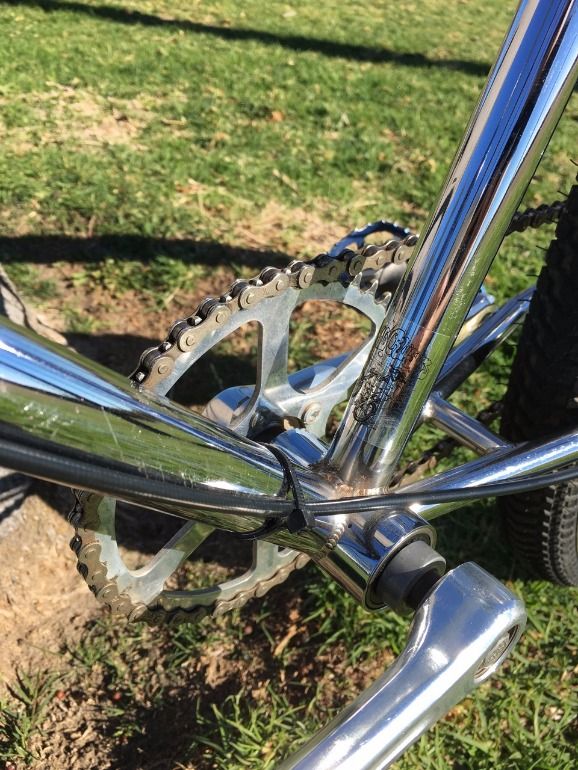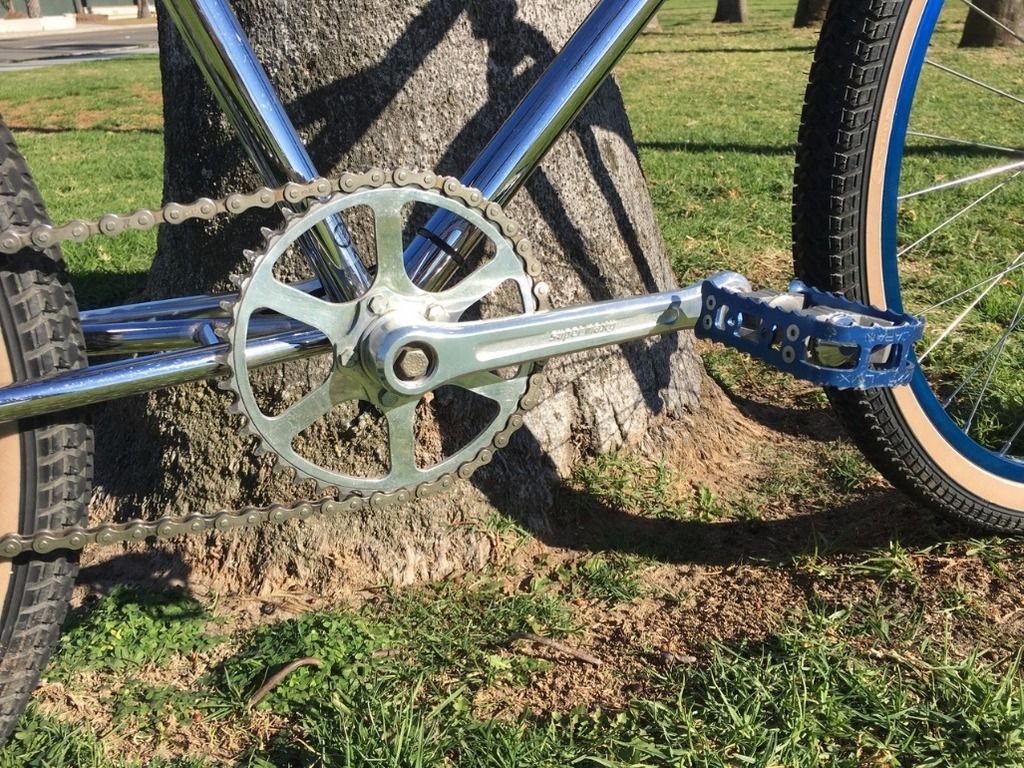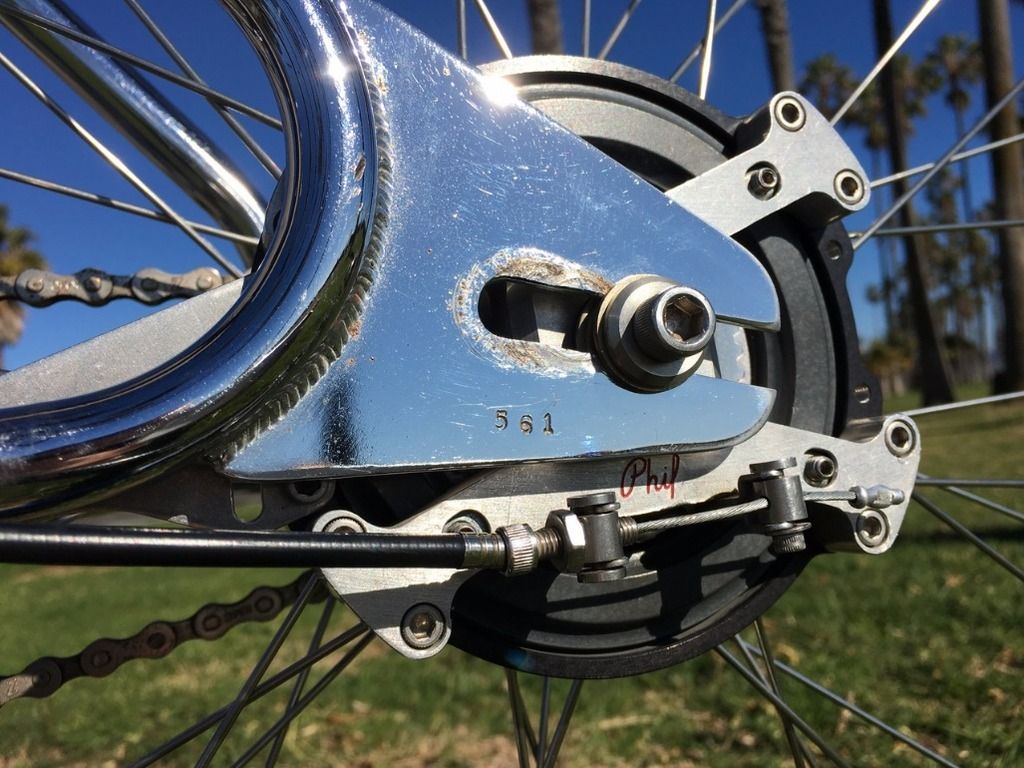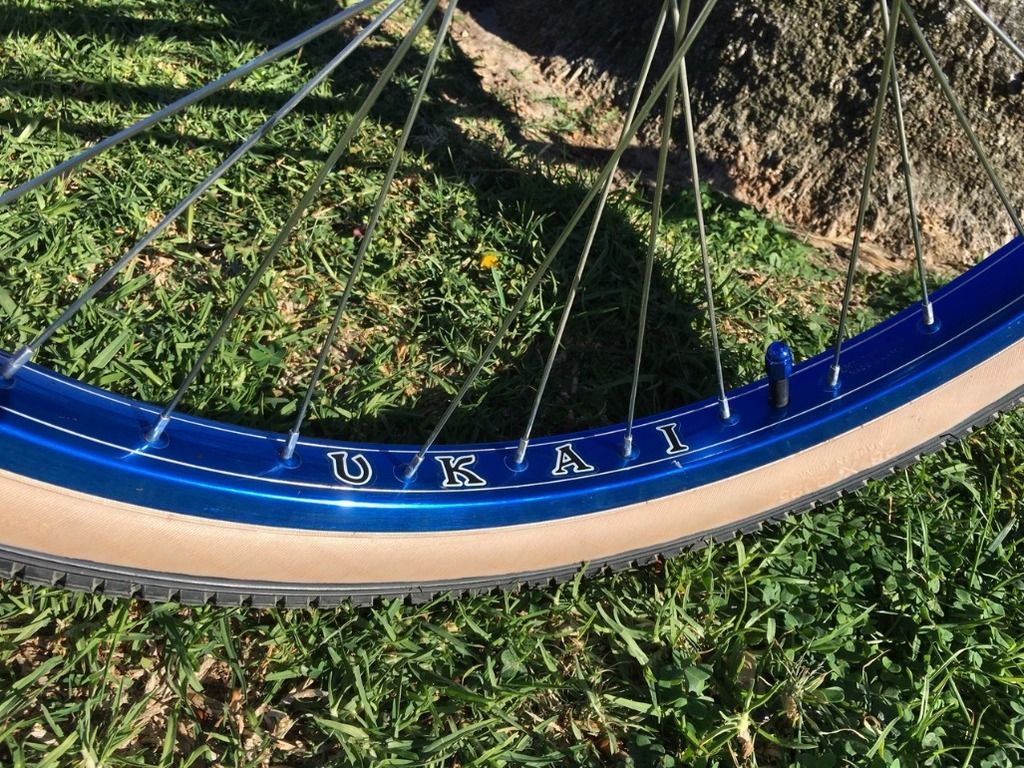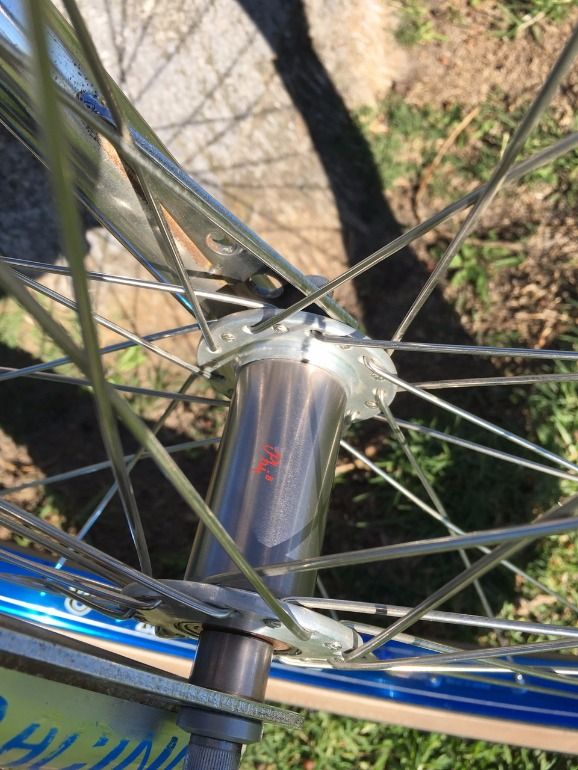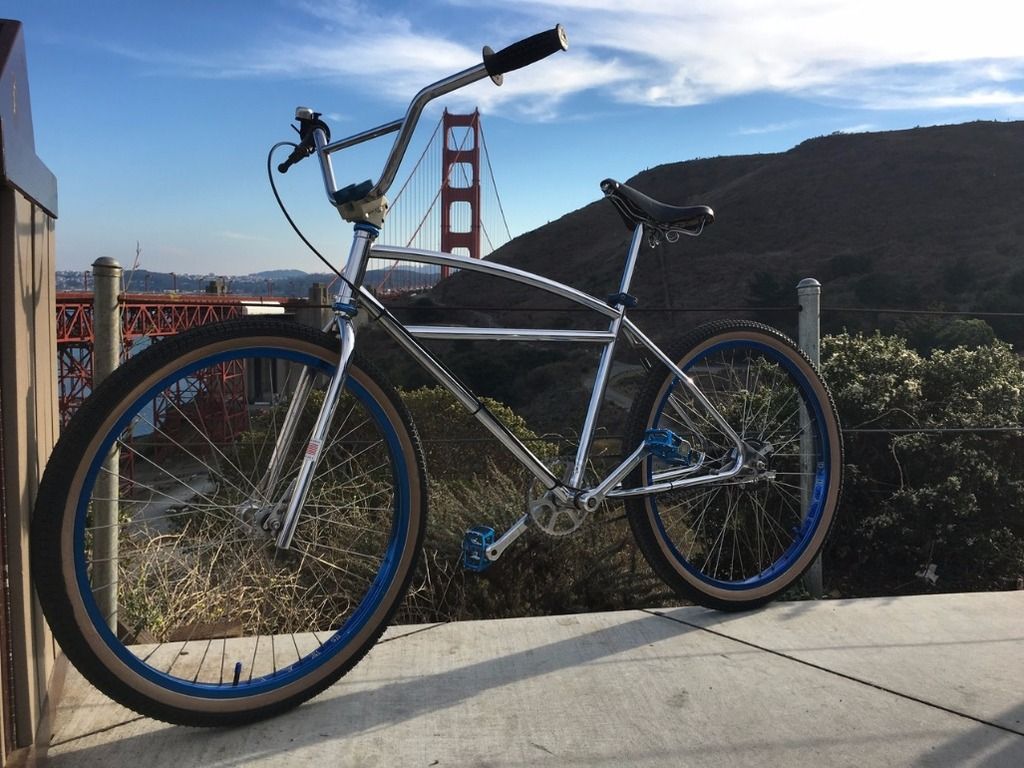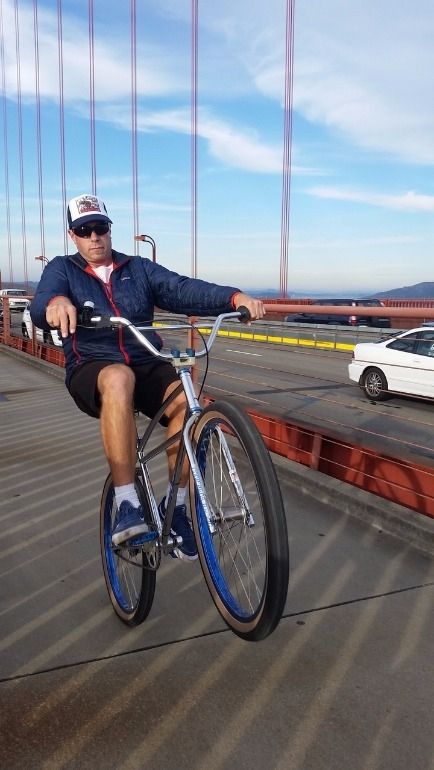 Submitted by route66