2008 B.S. Bikeworx 24
b.s. bikeworx ...john sennet.. steve burnett.. sal correra..built sal built race inc se racing made in the usa !
bought to race. still on my old bike. did not build some day? i will!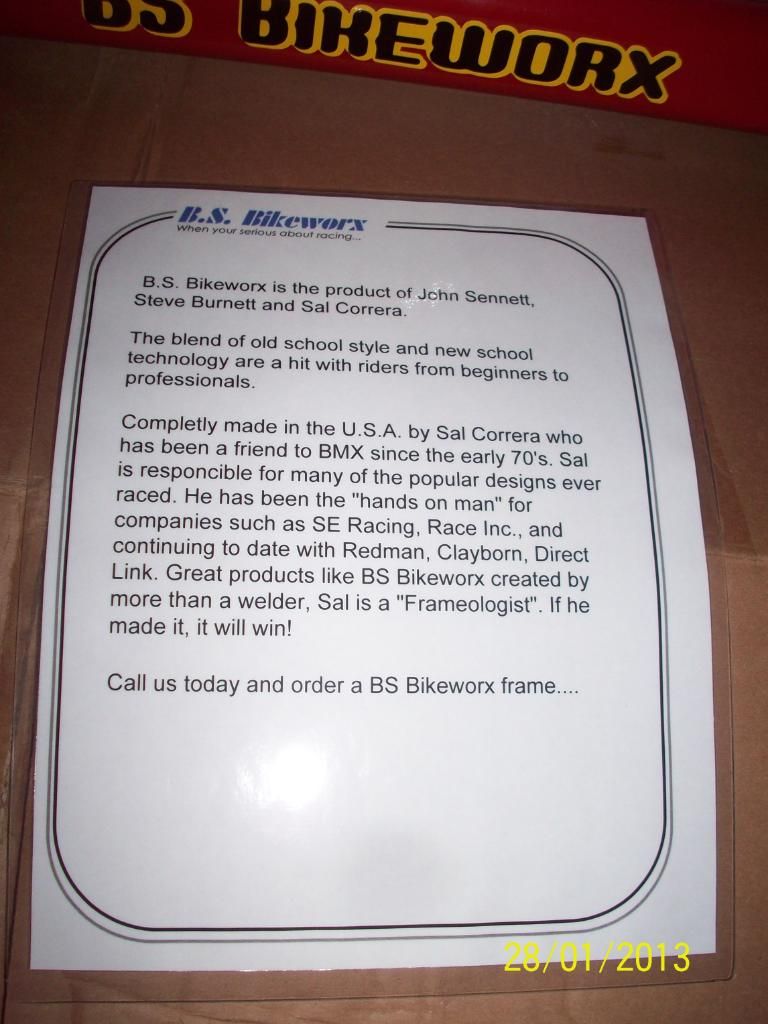 Submitted by jrkcfrank
Race
Company: B.S. Bikeworx
Wheel Size: 24"
Headtube angle: 20
Headtube size: 1-1/8"