1979 Bassett Racing Star Cruiser 26
Found it thrashed, restored it, rode it, broke it, fixed it, rode it more...Frame & Fork are now Sold.
When I first got the frame from a museum member it was loosely boxed with some sheets n' curtains tosssed in for
padding
, spray painted white and came with Murray forks with cracked dropouts. After stripping the paint I found dents, a crushed brake bridge, chewed up dropouts, a fluted seatpost broken off about 4" down inside the seat tube and an ovaled headtube. Johnny Severin at True Torch cleaned up the dropouts, headtube, dents and got the seatpost out.
After I finished it, I was riding home from Huntington Beach and broke the seat tube from the BB bunnyhoppin' a curb. True Torch fixed it adding a solid slug to the bottom inch of seat tube. It rode great for many many miles of cruisin' after that! This frame and fork have since been sold.
Parts list...
Frame: 1979 Bassett 26" Star Cruiser
Fork: Bassett 26" R-TOO full chromoly forks
Bars: VDC cruiser bars w/original stickers
Stem: early Tuf Neck "Patent Pending"
Cranks: Takagi 180 with sealed BB
Pedals: KKT Lightning
Spider: gold Sugino alloy
Chainring: Sugino 41
Bolts: Sugino
Chain: KMC
Seat: Vintage Schwinn Mesinger
Seatpost: fluted twisty
Clamp: Tuf Neck
Hoops:NOS Araya 7x
Hubs: front NOS 1st gen Sunshine sealed/rear fresh 1968 Sachs Torpedo Duomatic 2 speed kickback
Spokes: DT Stainless Steel
Tires: Cheng Shin cruiser
Grips: Ame motocross waffle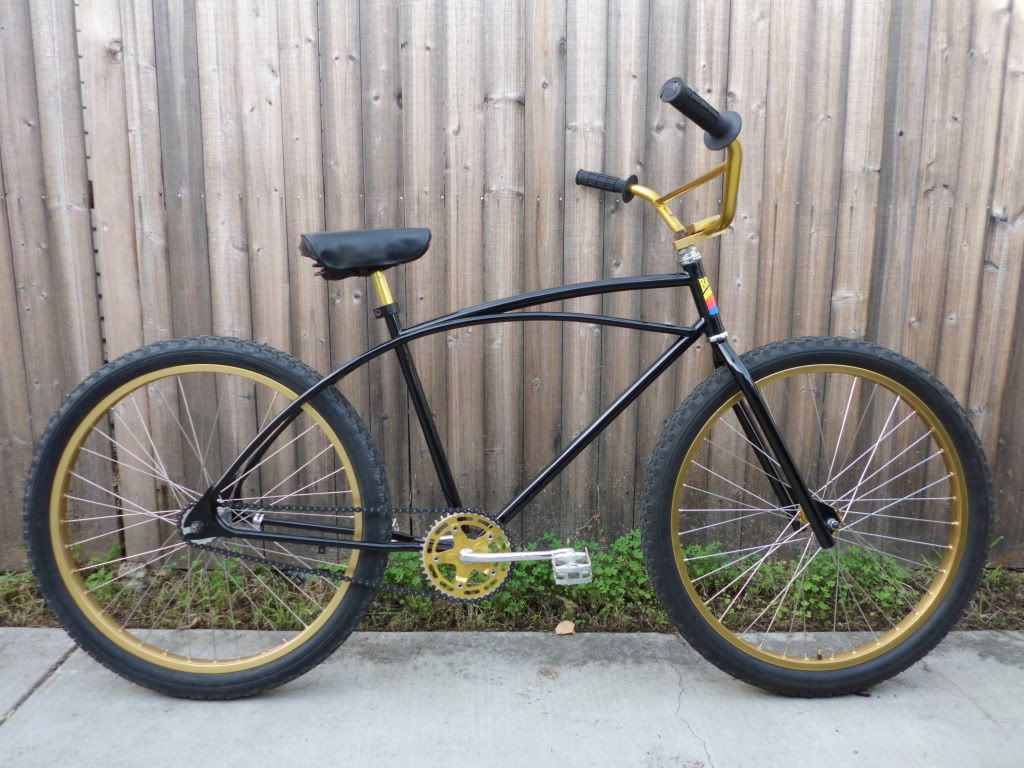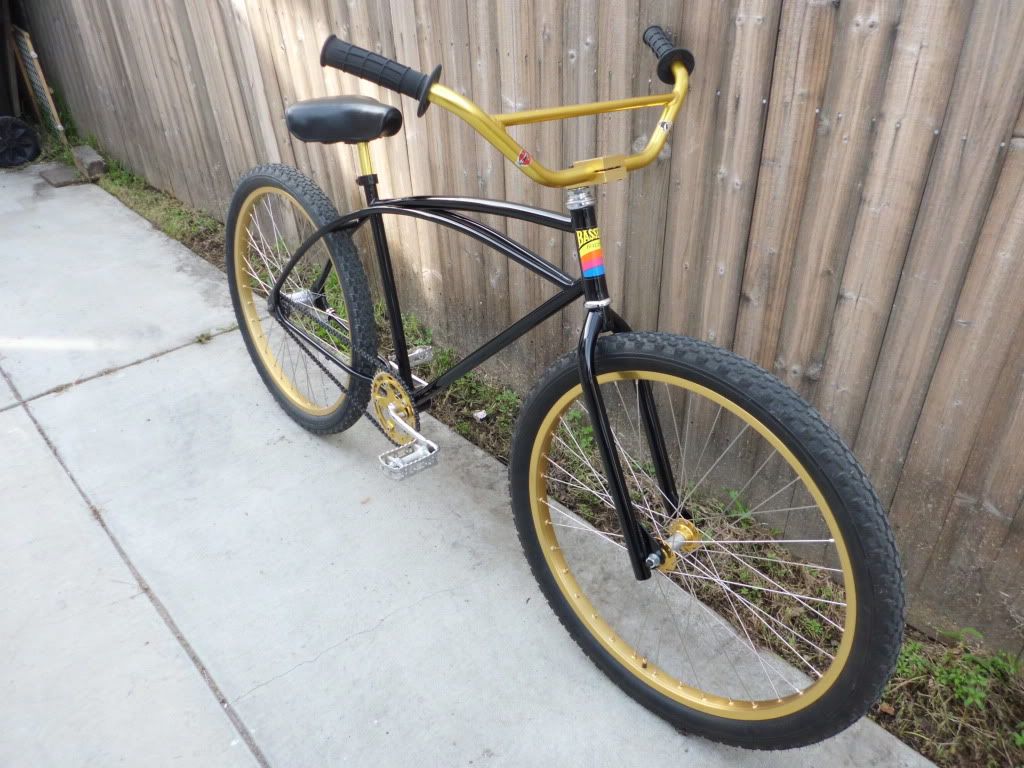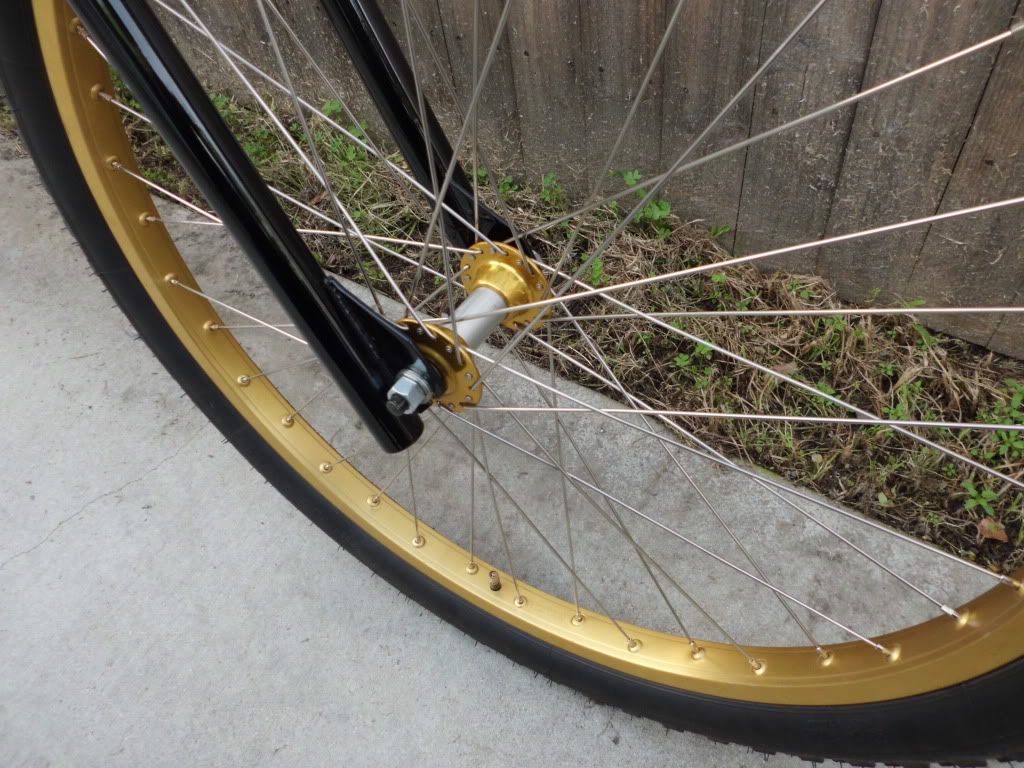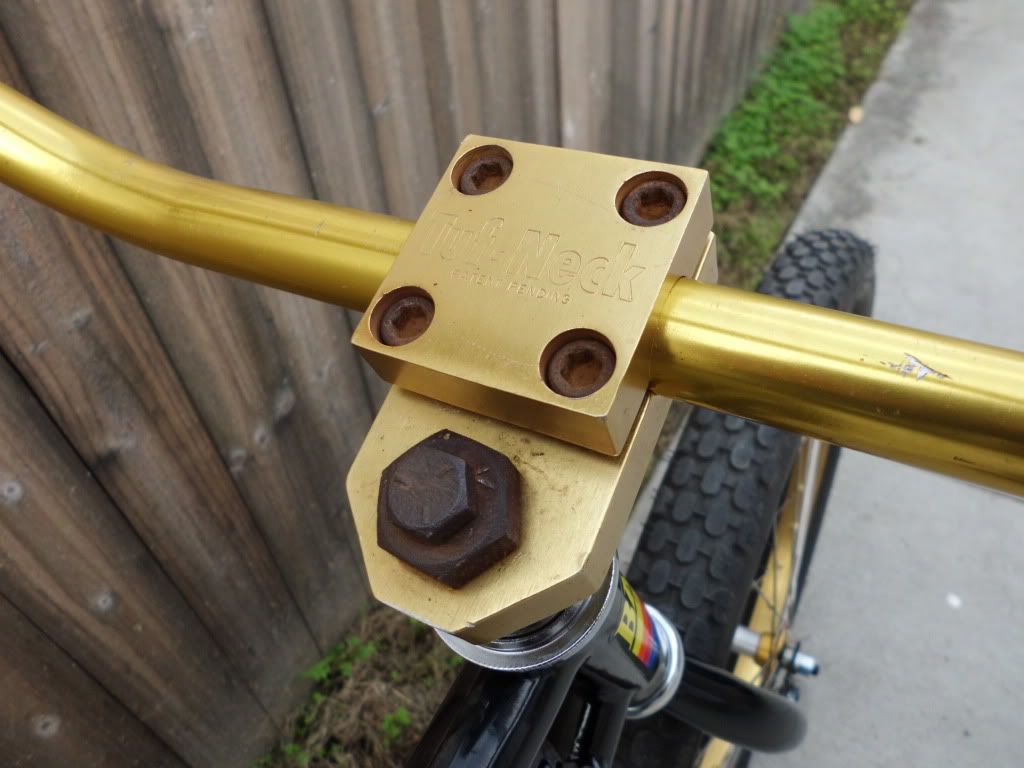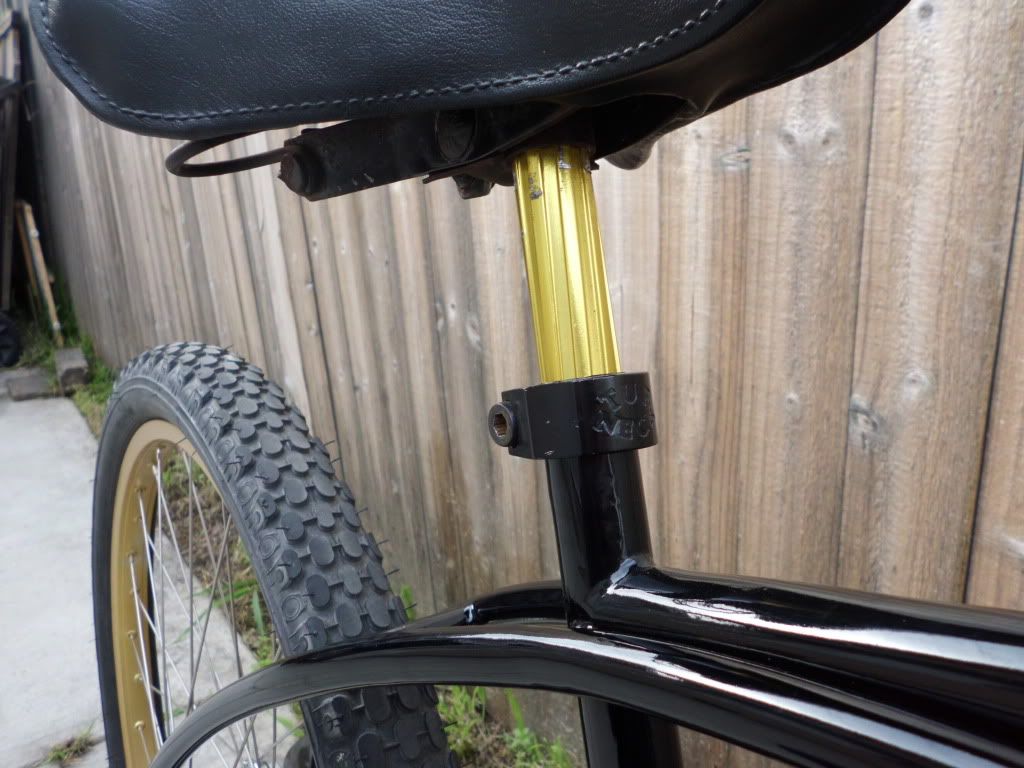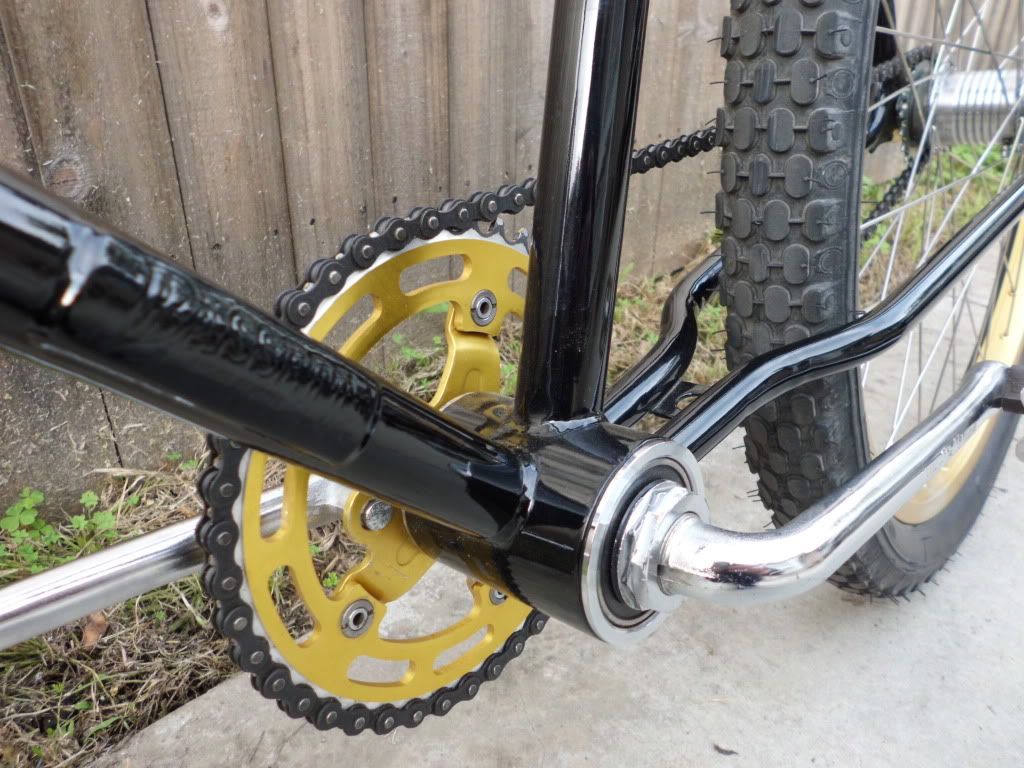 Submitted by RyanPartridge
Race
Company: Bassett Racing
Model: Star Cruiser
Wheel Size: 26"
Toptube length: 21 3/4"
Headtube size: 1"
Details 1010 Mild Steel frame & full chromoly fork.