S&m 38 special cruiser complete
Pro Member

Registered: 2013-03-15
S&m 38 special cruiser complete
Bought this over the winter and My back isn't getting any better(herniated disc)-so I'm passing this on.Sinz sealed bearing hubs and rims.Profile 180 mm cranks wellgo magnesium pedals s&m stem bars vans grips.21 .5"toptube Ready to go!$675 shipped.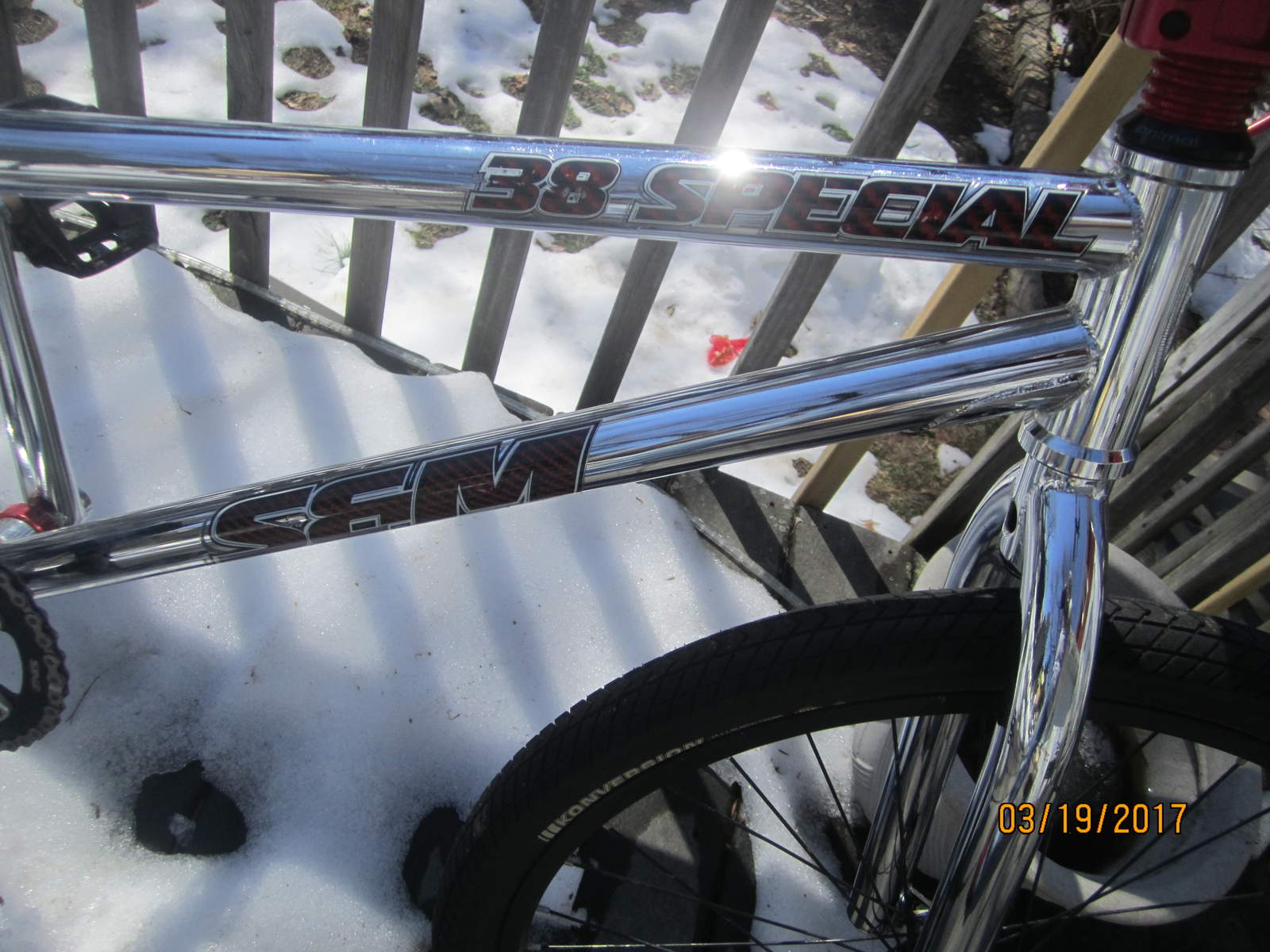 Call dibs and pm me for paypal info.
Intermediate
From: San Joaquin Valley Northern CA
Registered: 2012-07-26
Re: S&m 38 special cruiser complete
---
WANTED: Ody Black Widow pedals 9/16 98"-99" Powerlite P-24 TT decal. 1999" 2nd gen Crupi USA (red letters) High flange 36h Polish hubs. FSA show crank arms Powerlite & GT 175mm. GT Rhythm System Rims Double wall 36h. Answer 1-1/8 Warlock fork
Museum Addict
From: The Sunshine state
Registered: 2011-04-02
Re: S&m 38 special cruiser complete
---
looking for 24"-26" retro Quads


Jokerman could totally beat bRADdlphns in Rock Paper Scissors, but he would get smoked in underwater basket weaving.
Expert
From: New Jersey
Registered: 2008-05-17
Re: S&m 38 special cruiser complete
---
WTB: early S&M 1" threaded forks for my '89 Dirt Bike
Revcore forks